Sailboats
Croatia Yacht Charter with Sailboat
Sailboats offer similar amenities to luxury motor yachts- except for the speed, which is lower in wind-only sailboats. While motor sailers can achieve an average cruising speed of 15-20 knots, wind-powered sailboats usually cruise at 8-12 knots. Croatian Sea tends to have small tides throughout the season- one to two feet depending on the region, and based on our experience large groups or families with kids often prefer soundless and relaxing sailing experiences on the Dalmatian islands on a sailboat yacht charter. Also, many of our first-time charterer clients cruise on a week-long yacht charter without seasickness or any discomfort on their luxury sailboat yacht charter vacation.

Sailing yachts used to be smaller, but larger yachts are more common these days including motor sailors (both sail and motor-powered yachts). With a private yacht charter in Croatia, guests get the best of island hopping on the large yet clustered island regions- almost "Caribbean" quality!

In Croatia, most yachts are typically owned and operated by families, with the owner often being the captain and other family members serving as crew. That means they know the Croatian coastline like the back of their hand and have all the right connections to take you to the best spots at the perfect times- like the right bay in Kornati or the best time to visit a Hvar. Therefore, a crewed charter is highly recommended for a luxury sailboat yacht charter vacation. The modern marinas along the Adriatic Sea, such as Kastela (near split), Frapa (in Rogoznica), or Porto Montenegro (in Tivat) are excellent for berthing and anchoring large sailboats. If you are a wind yachting enthusiast looking for an adventure with a beautifully sailed boat, set sail on the Croatian coast from Trieste to Montenegro for a luxury sailing yacht charter vacation.
Croatia Sailboat Yacht Charter | Luxury Yachts for Rent 2023/2024
Even though most boats are booked for 2023, you can still try renting boats for less crowded months and 2024. There are various featured yachts, and you can inquire if there is a booking gap for the yacht charter you are looking for.

For crewed charter, our guests often request luxury and onboard amenities like the hot tub, jacuzzi, diving gear, deck space, and lounges. If you are looking for amenities that can compete with a superyacht, you should inquire about ARESTAS. ARESTAS's expansive custom design ensures guests (maximum 12 people) can enjoy sailing through the charming anchorages of Croatia. As she is a motor sailor, the speed (11-15 knots) is similar to a luxury motor yacht.

Unlike older sailing yachts, modern sailing can accommodate large groups- TERSANE 8 with 15 cabins, 28 guests maximum. So, no matter how large or small your group is, you can always find a sailing yacht for Croatia yacht charters. Lower range sailboats include 72-fit long SAN– the smallest sailboat from DMA yachting is a . Even though she is small, she has 6 cabins- perfect for 6 couples or 12 people. Out of all yacht types, sailing yachts have the lowest cost of rent, so you won't be cutting your pockets with APA or high fuel costs.
Where Should I Begin My Sailboat Yacht Charter in Croatia?
The one-week crewed charter in Croatia usually starts from Trogir and ends at your desired destination. Marina Trogir provides modern facilities such as vessel lifting and lowering. The hundred meters canal is sufficient for docking large motor yachts and sails. The desired itinerary for guests could also include the Kornati archipelago, full of national parks, ancient cities, and lush vineyards along the Adriatic coastline. If the guests want to cover the Kornati archipelago, the voyage begins from Split. Split ACI Marina is great for docking and anchoring boats of all sizes. Split is a great starting point for yachting enthusiasts operating their boats on their own. There are no narrow coves, and the marina staff is always helpful during docking.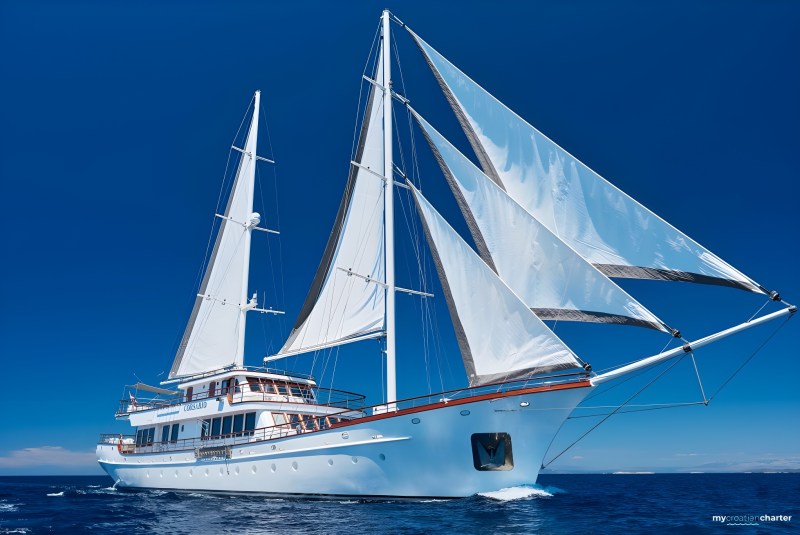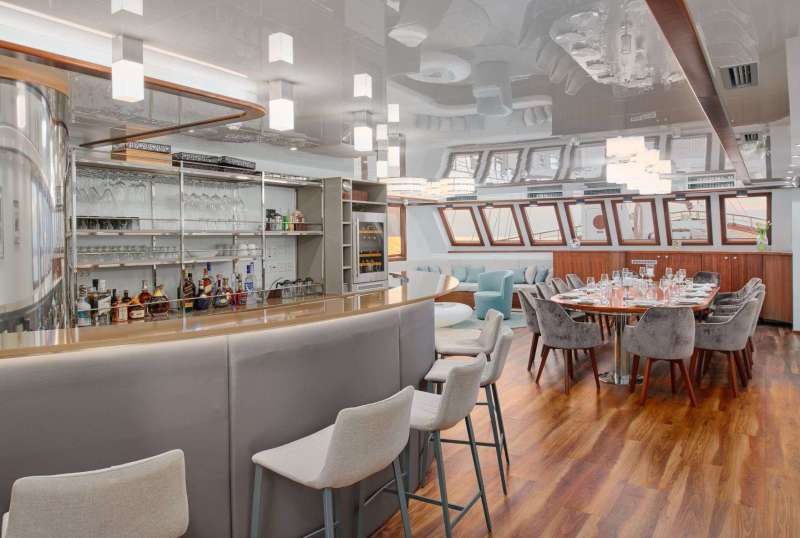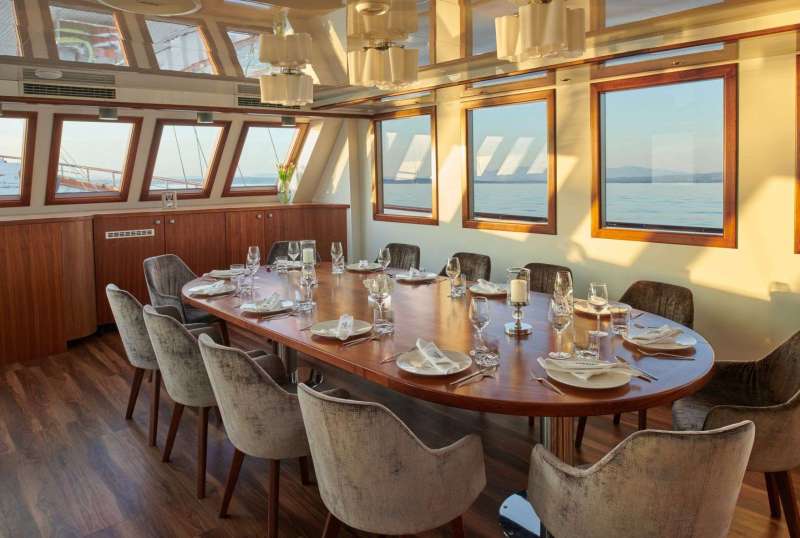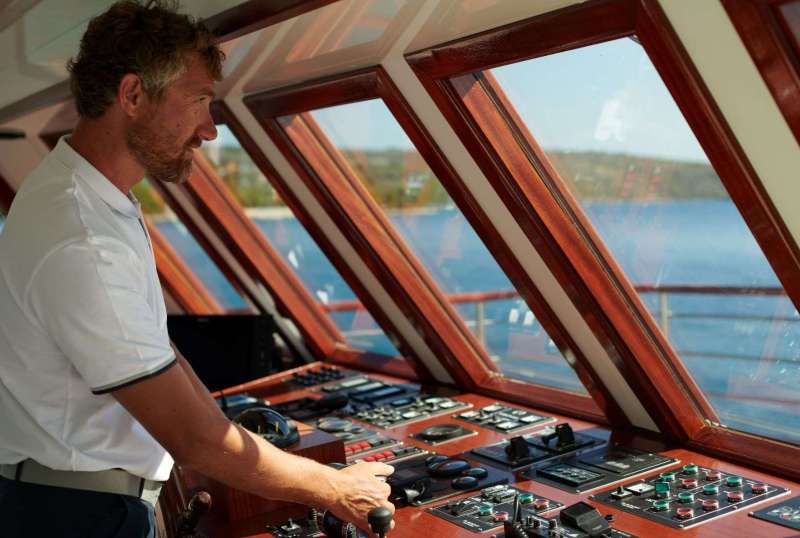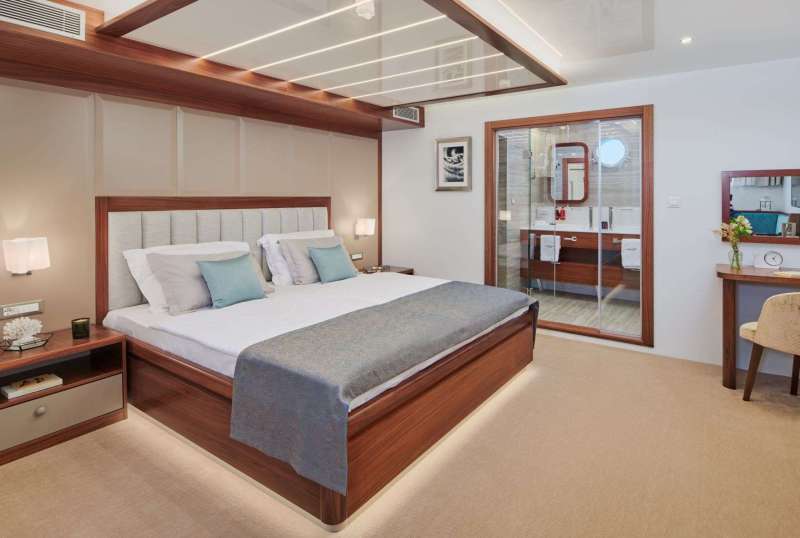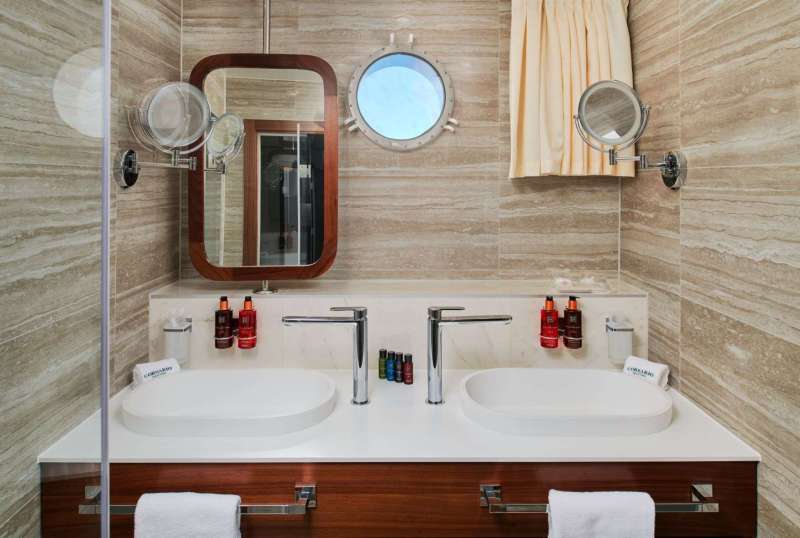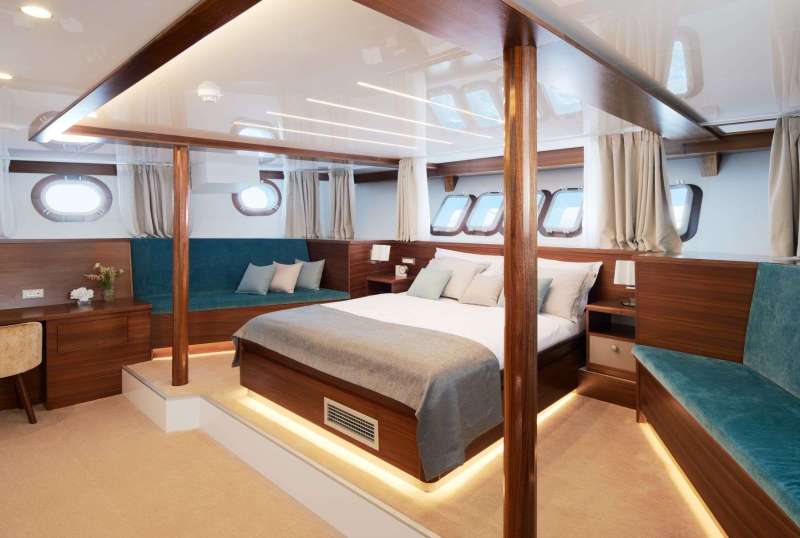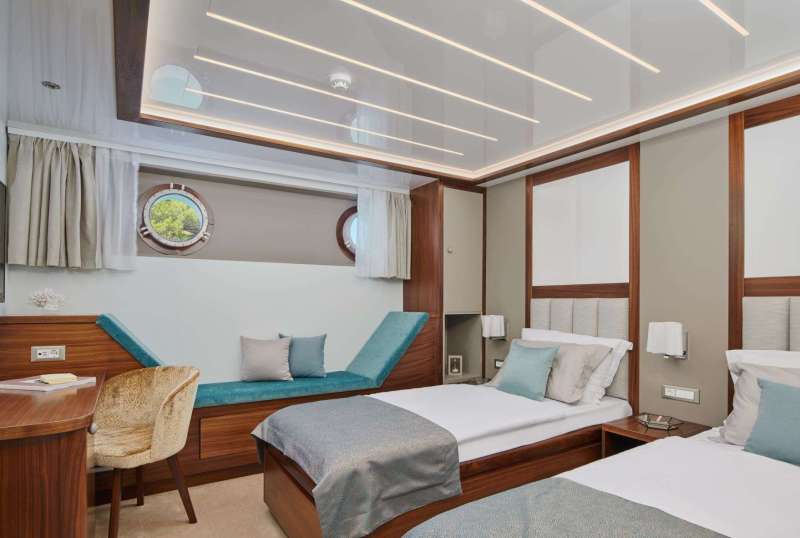 CORSARIO
From €85,000/week

6 cabins

157 ft

12 guests

Built: 2019

100 Litres/Hr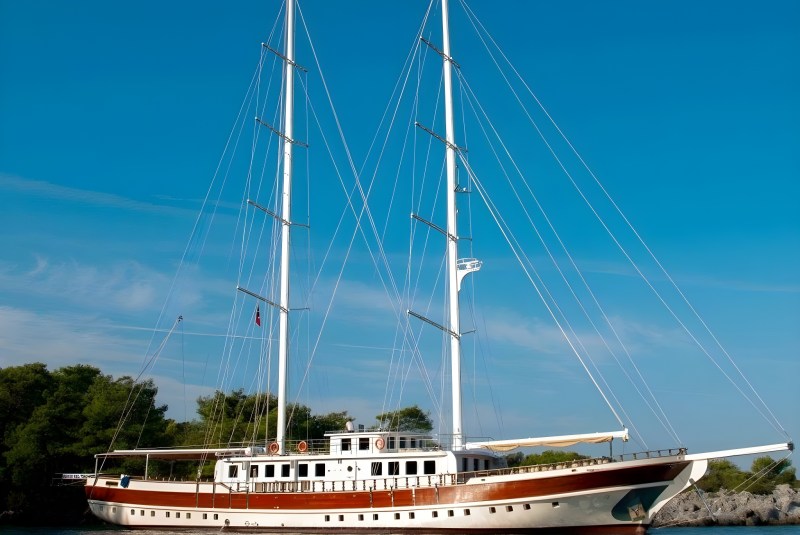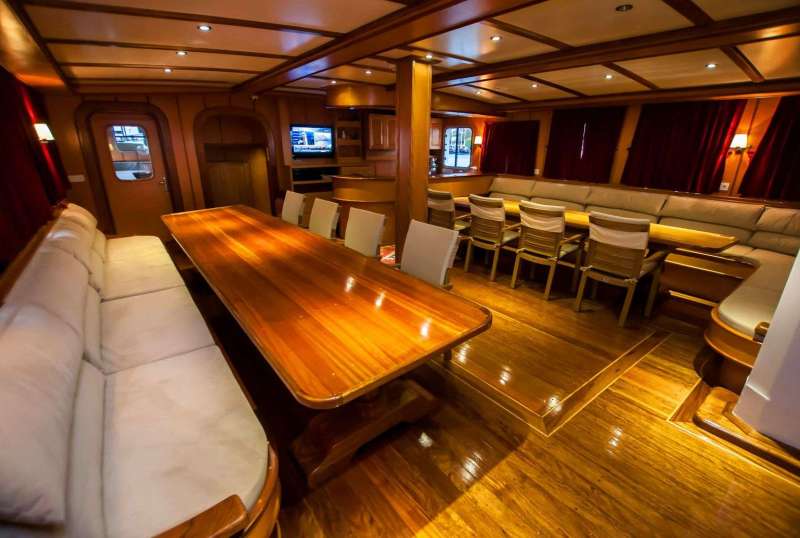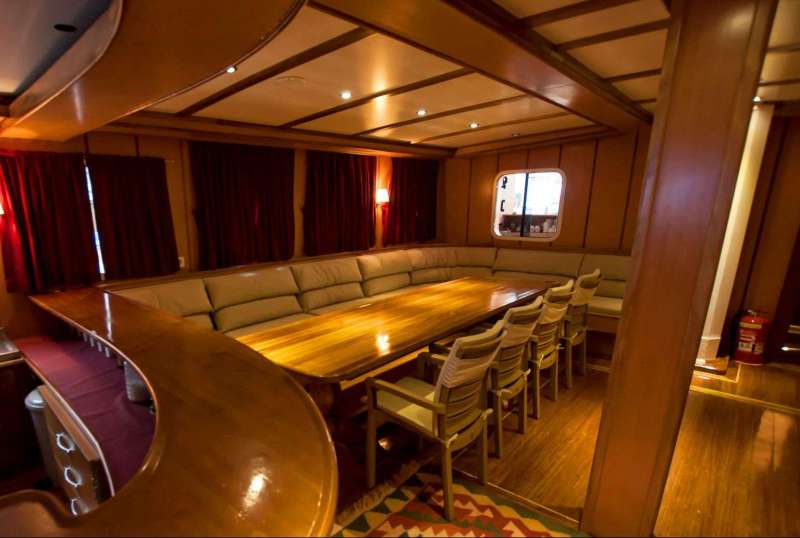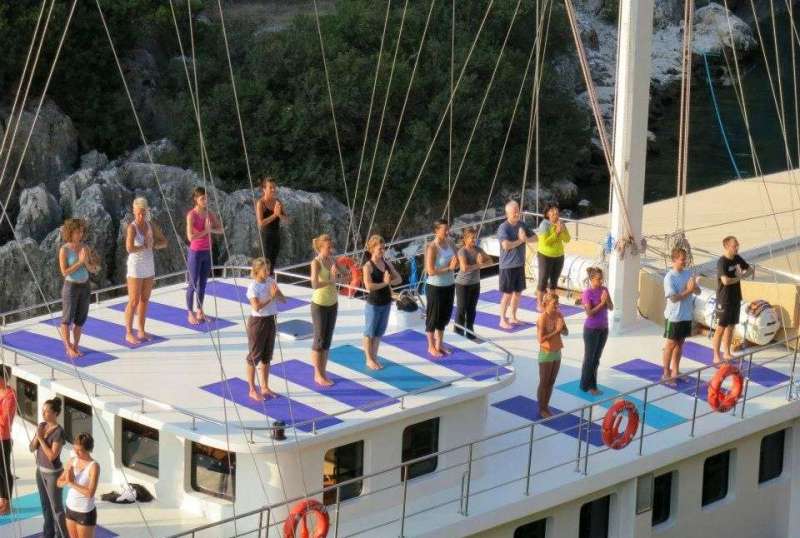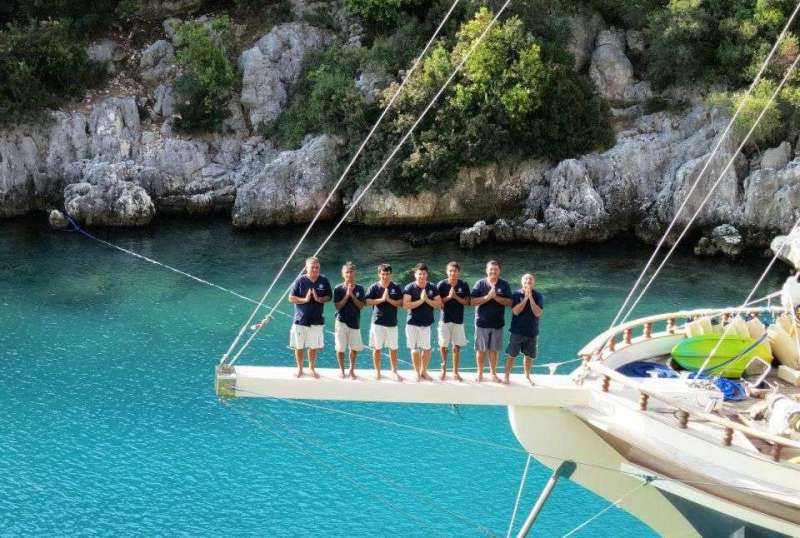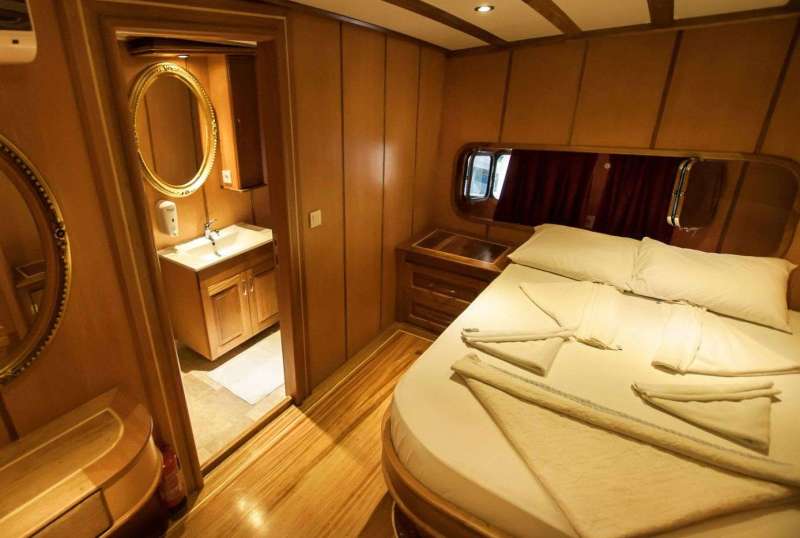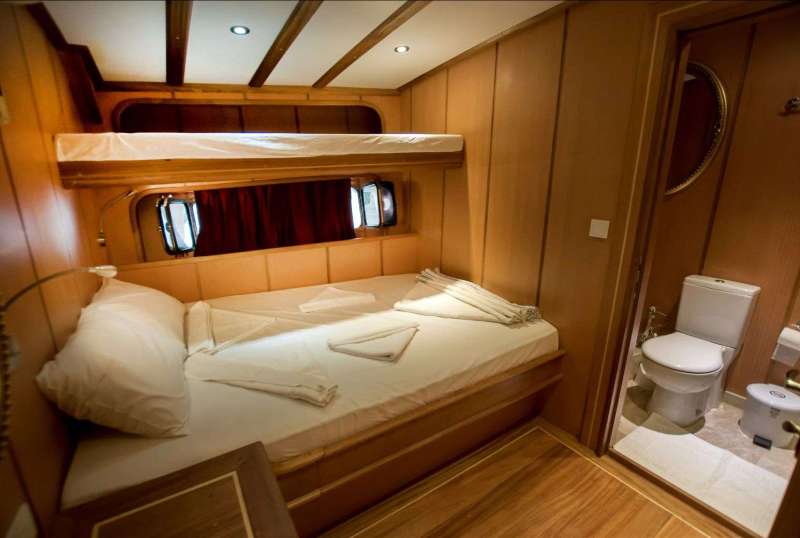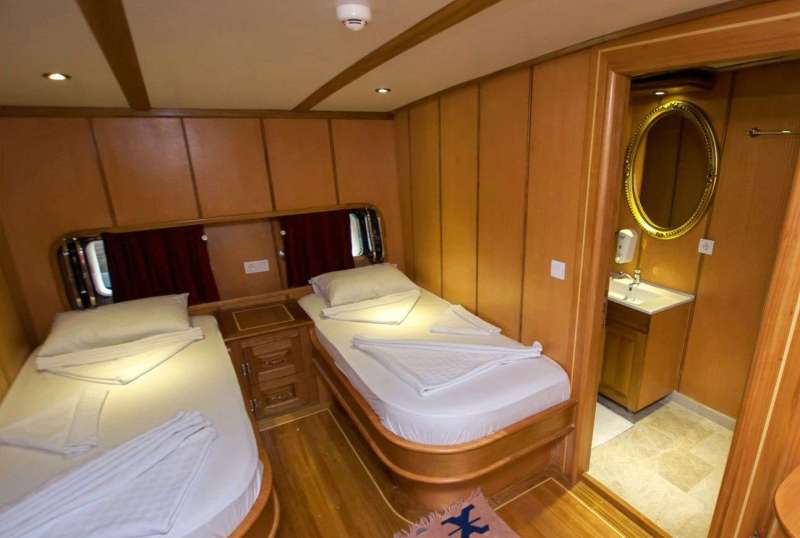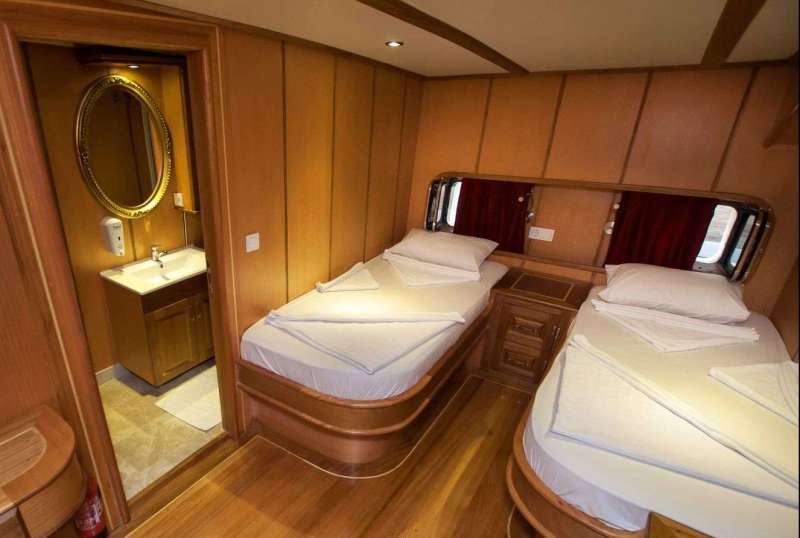 TERSANE 8
From €26,000/week

10+ cabins

147 ft

Custom

28 guests

Built: 2012
Top Locations to Charter a Sailboat in Croatia
Croatia's stunning coastline stretches over 1700 kilometers of large islands and islets. Yacht Charter Croatia is the perfect blend of natural beauty, historic architecture, and sandy beaches. If you are sailing Croatia's Dalmatian coast, you can charter through the Trogir route on the Southern coast or the Kornati Archipelago route from the Northern coast. Kornati national park is in Archipelago, a popular destination for nature lovers and water sports enthusiasts. Island hop around the 109 islands of Kornati national park and Krka national park to get the best of the biodiverse environments and waterfalls of Europe.

Our charter guests that are more into visiting ancient cities rather than national parks, visit Dubrovnik, Split, and Zadan for a walk through the ancient culture and history. Split is the perfect starting point for a sailing adventure in Croatia. From here, you can explore the nearby islands of Hvar, Brac, and Vis. Split is also home to Diocletian's Palace, a UNESCO World Heritage site. On the other hand, Vis has the trendy spot "Blue Grotto", a hidden cove with crystal clear waters.
When is the Best Time for Croatia Yacht Charters?
April ( temperature of 22-28 C) to June ( temperature of 26 – 30 C) and September and October are the best times to visit Croatia. October is a bit chilly, but it has happened a lot of times when our clients preferred this month to avoid the crowds and enjoy the serene Croatian coastline. Also, September and October months have occasional rain and stronger winds at times. However, June to September are months when the visitors get to experience the local culture and festivals the most.
What are the mooring conditions in Croatia?
To have access to land electricity, fresh water refill, and other facilities, we often prefer docking to a port or marina, which usually costs 80-200 euros per night but if our clients want to anchor in the open sea, we carry abundant supplies for that as well. Mooring on buoys is a slightly cheaper option than berthing at the piers. You can also anchor to beautiful spots without paying a dime. If you are coming with your own yacht or renting a bareboat charter, ensure a skipper is on board with the license for anchoring and mooring in varying conditions.
Itineraries and cost to Charter a Yacht in Croatia?
We often suggest our clients discover the Adriatic Coast on a luxury sailboat yacht charter in Croatia with lot of itinerary suggestions, including Hvar, Split, Dubrovnik, and the Dalmatian Islands. Also, you can charter through the Kornati Archipelago -a region with 140 islands– and cover Zut, Piskera, Levrnaka, and Kornati. Croatia yacht charter usually has one week charter, but our guests can always customize it according to their destinations or make special requests. The charter price varies with the size of the boat and amenities. The lowest price for a sailboat yacht charter is €9,500/week+ for SAN, while the highest is €185,000/week+ for BARACUDA VALLETTA.
Highlights of Sailing Yacht Charters in Croatia
Croatia's winds are great for operating a sailboat and maintaining the cruise speed.
Sailing yachts can accommodate large groups as there are vessels with 8-15 cabins.
Wind-powered sailboats give a soundless sailing experience, unlike motor yachts.
Unlike many popular destinations, the large islands on the Croatian coastline are great for berthing.
Sailing yachts have abundant water sports and toys- you can drop anchor anywhere near the secluded coves and make the best use of the water.
Sailing in Split and Sibenik regions is the best spot to get started on a sailing vacation due to the convenience of the airport and the stunning scenery.
Sailboats tend to be smaller in the past, but modern sailboats are as long as motor yachts with generous living space. Croatian Marinas have modern amenities to cater to the vessel's needs.
Croatian Sea has small tides- one to two feet depending on the region. So, first-time charterers can go through one week-long yacht charter without seasickness and discomfort.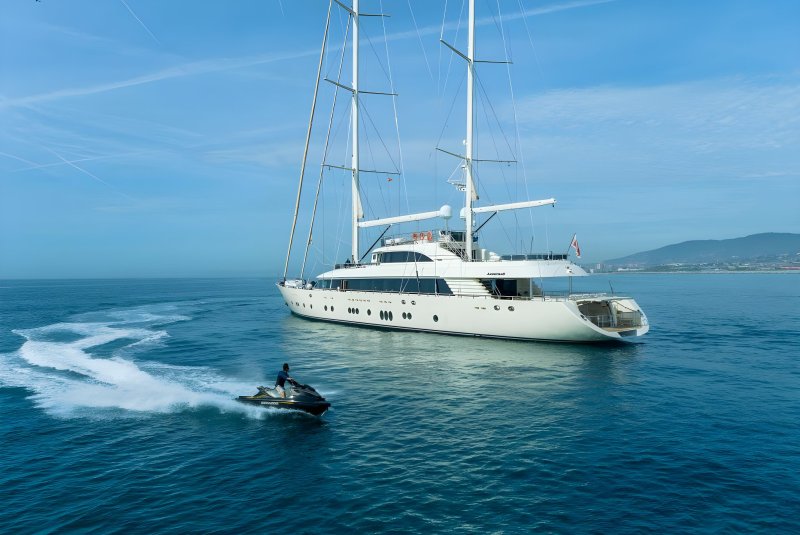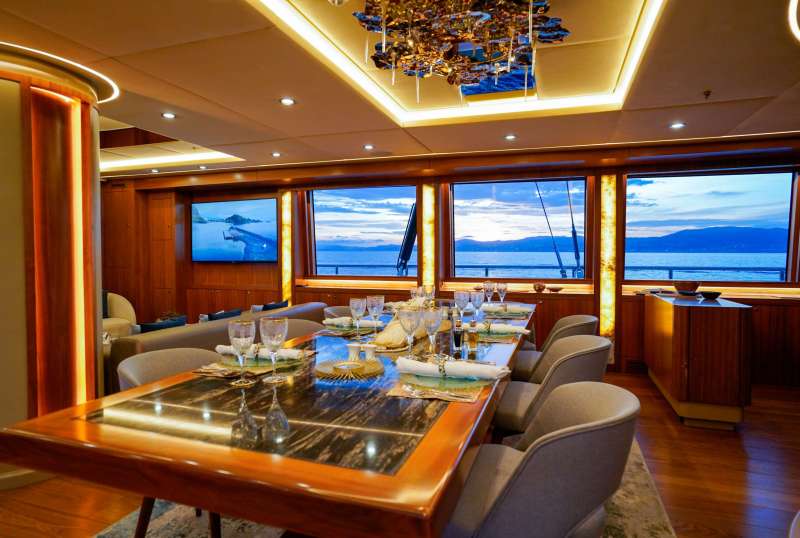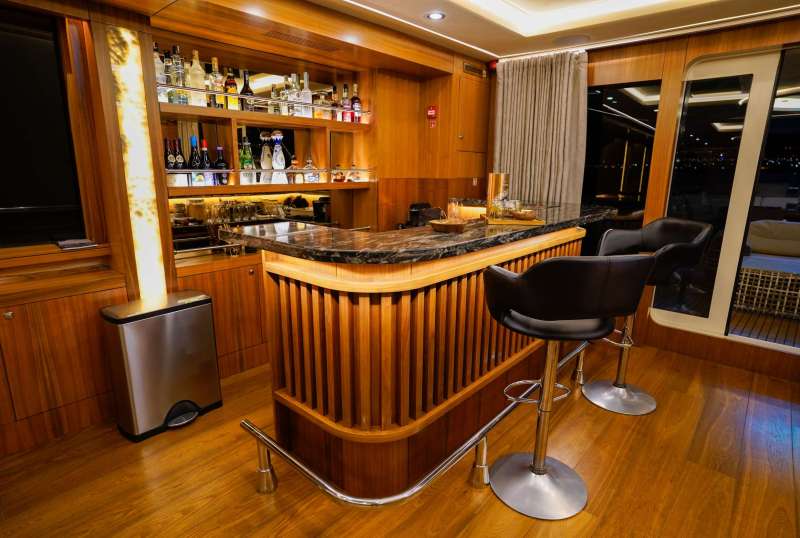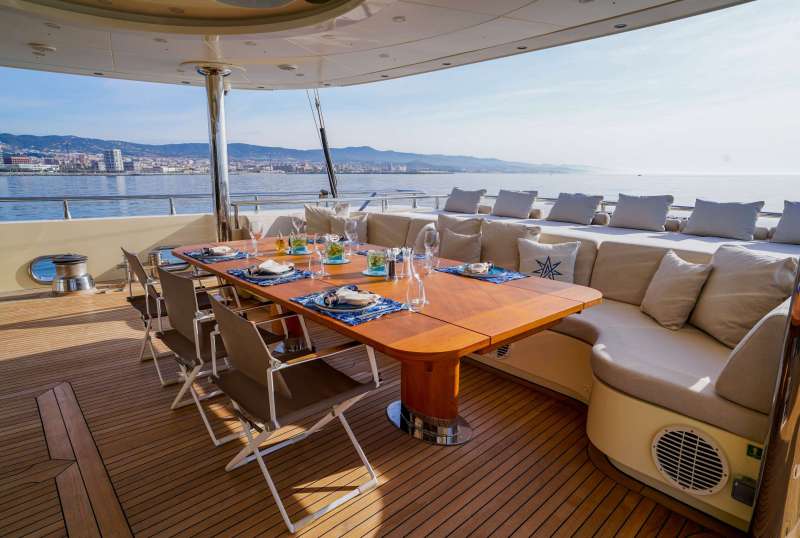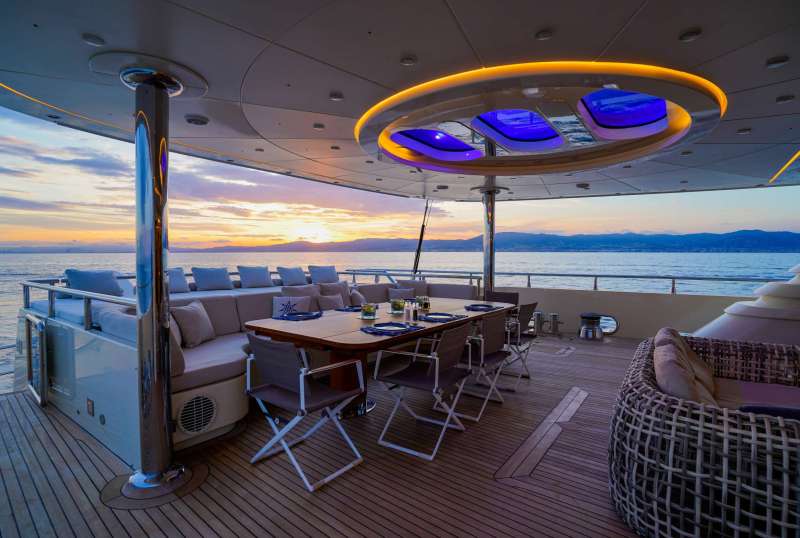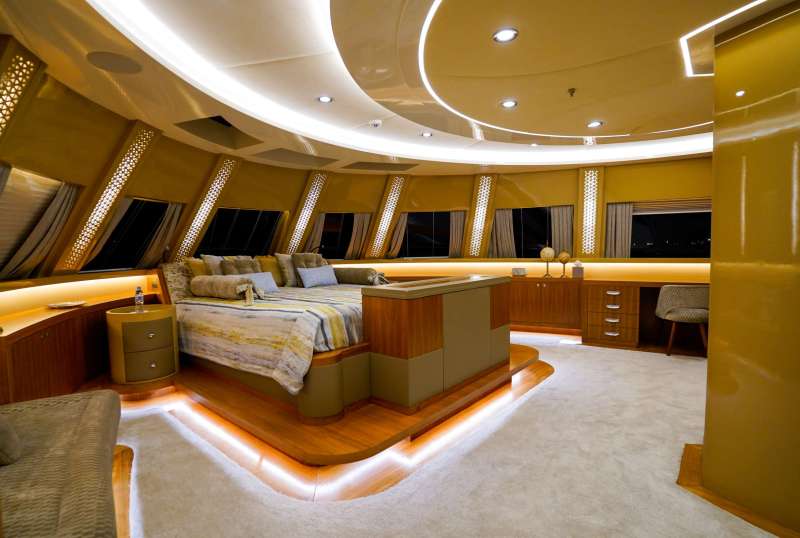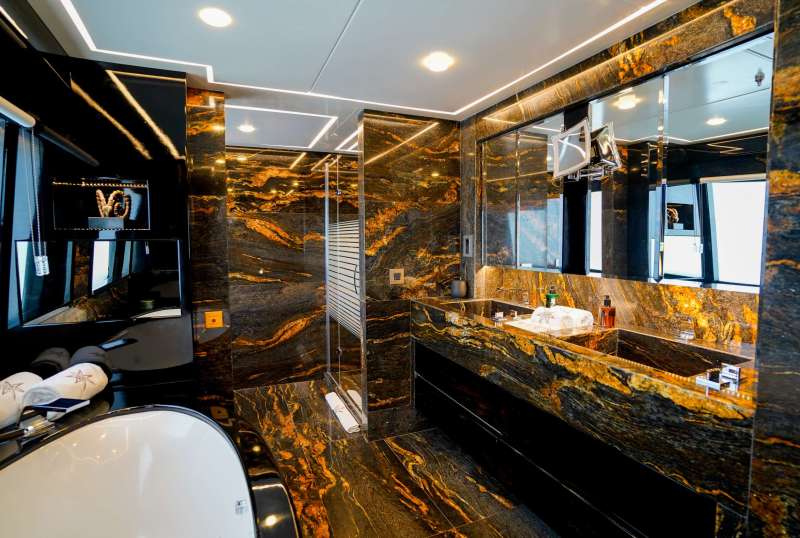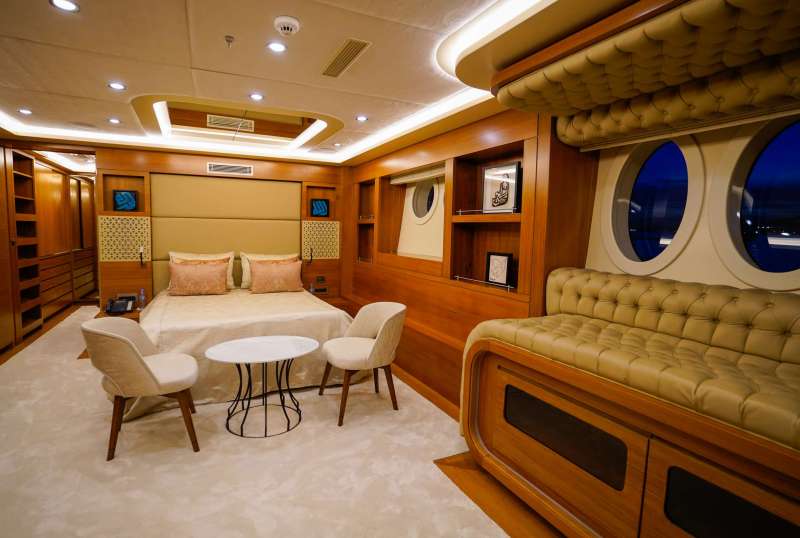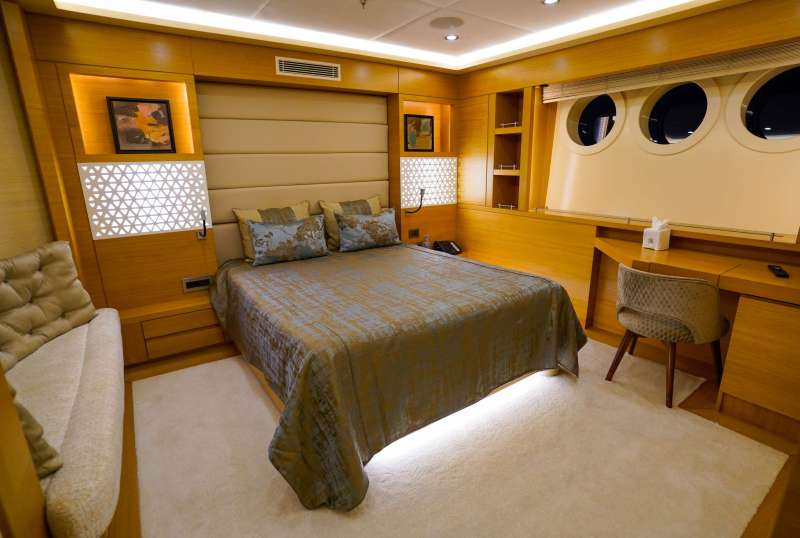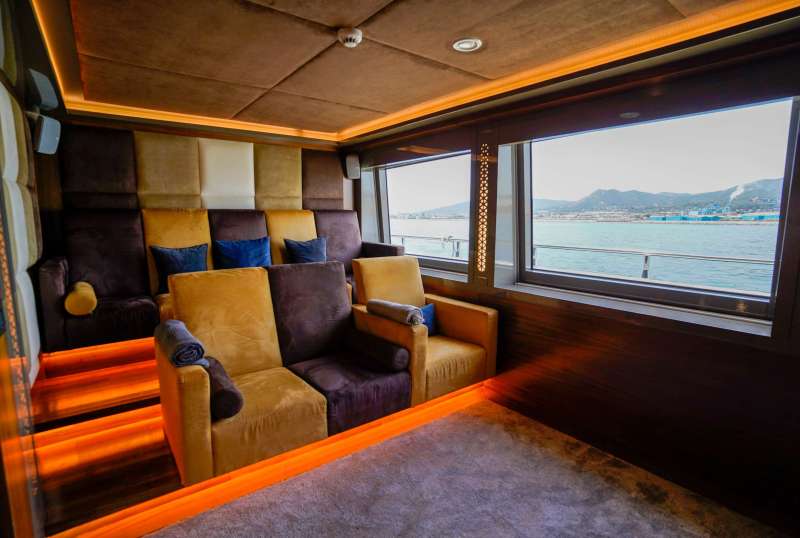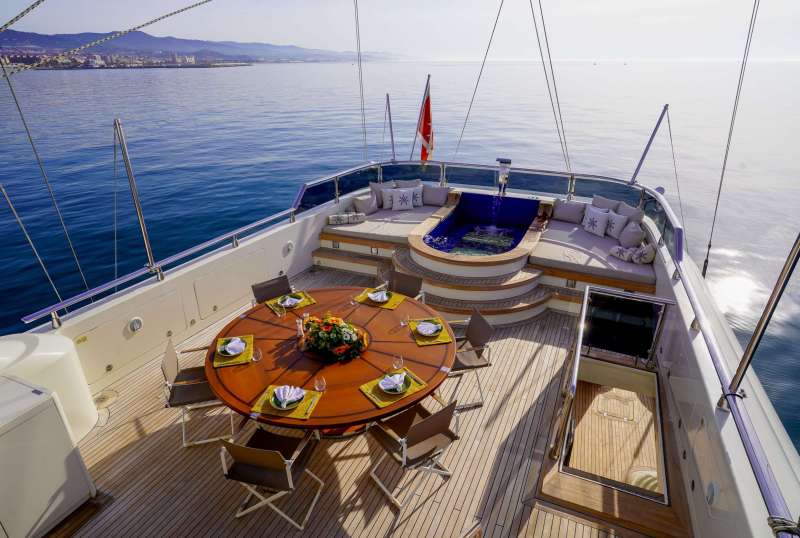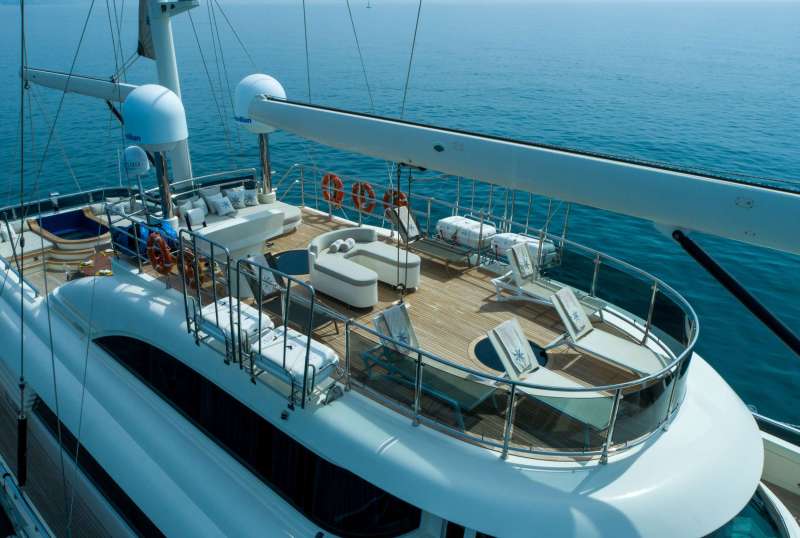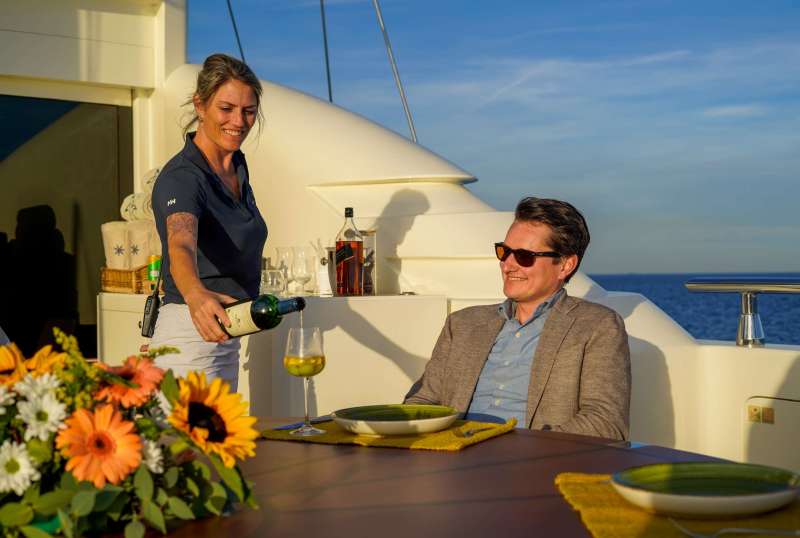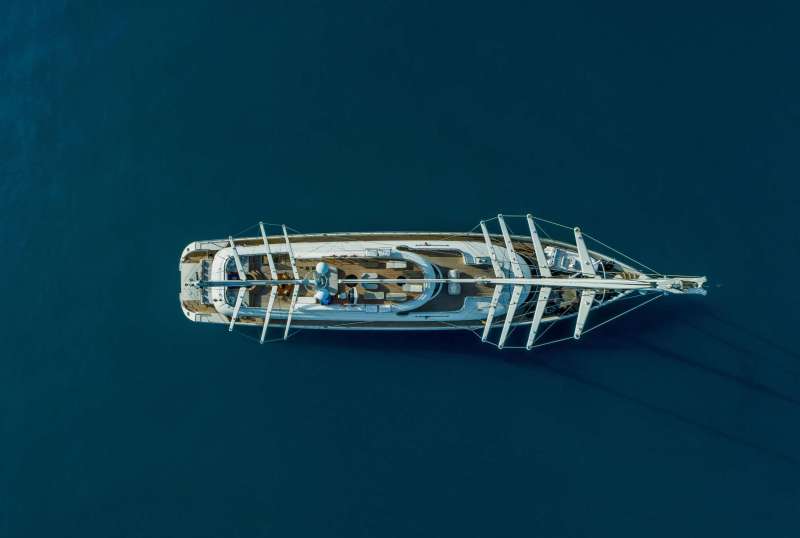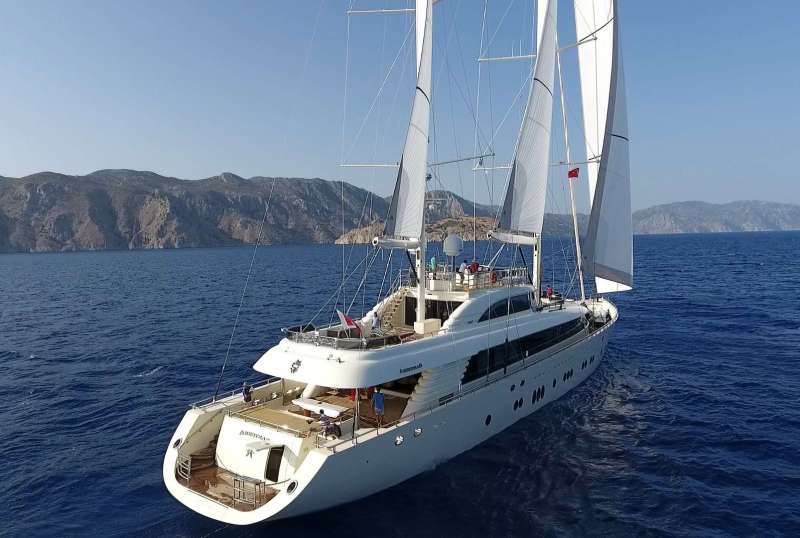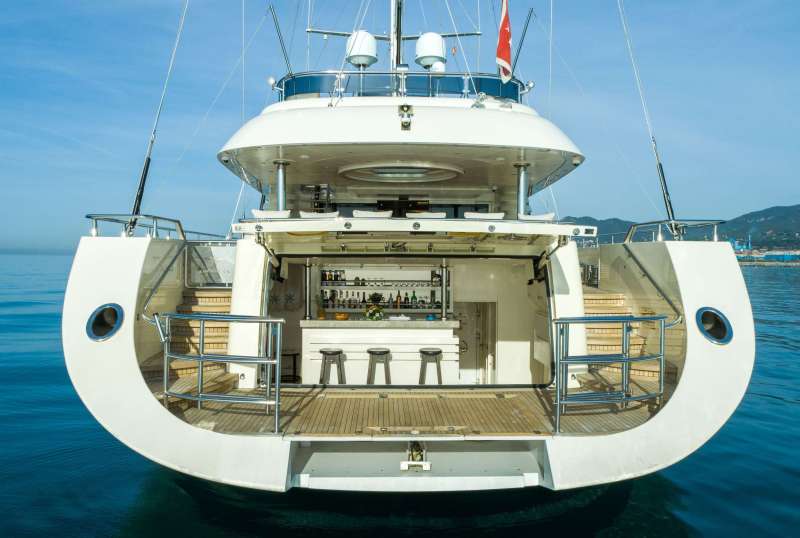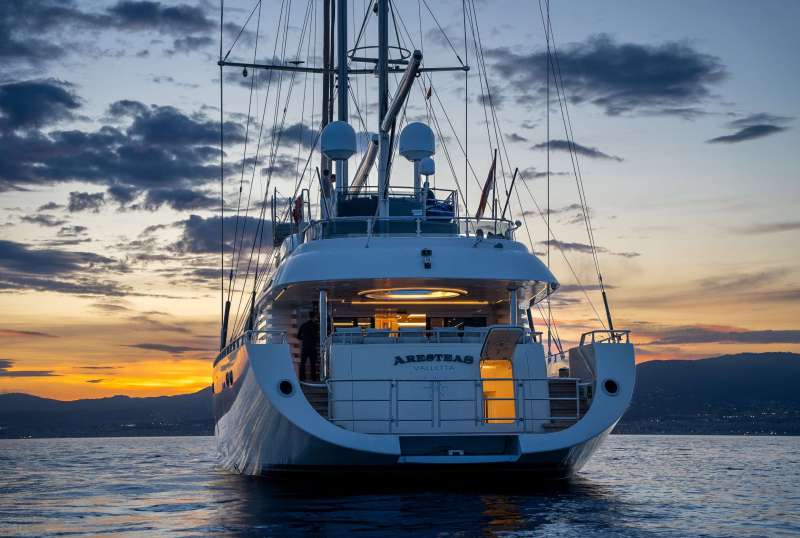 ARESTEAS
From €100,000/week
6 cabins
166 ft
12 guests
Refit: 2022
225 Litres/Hr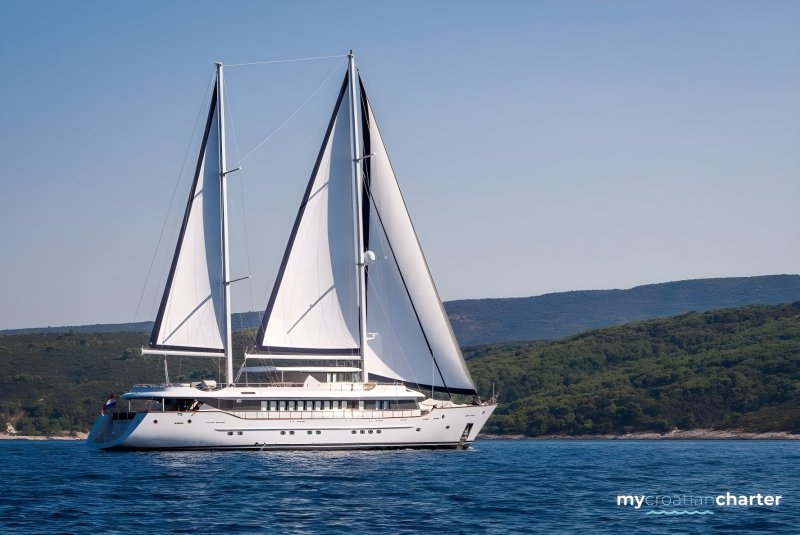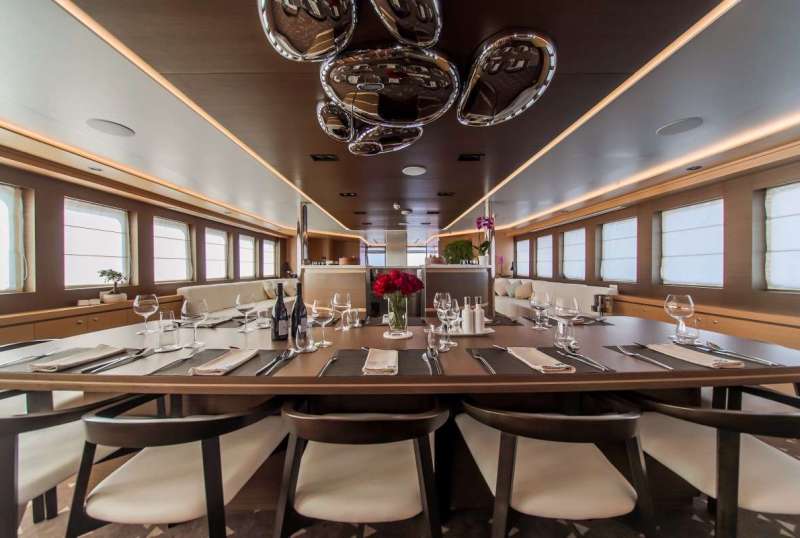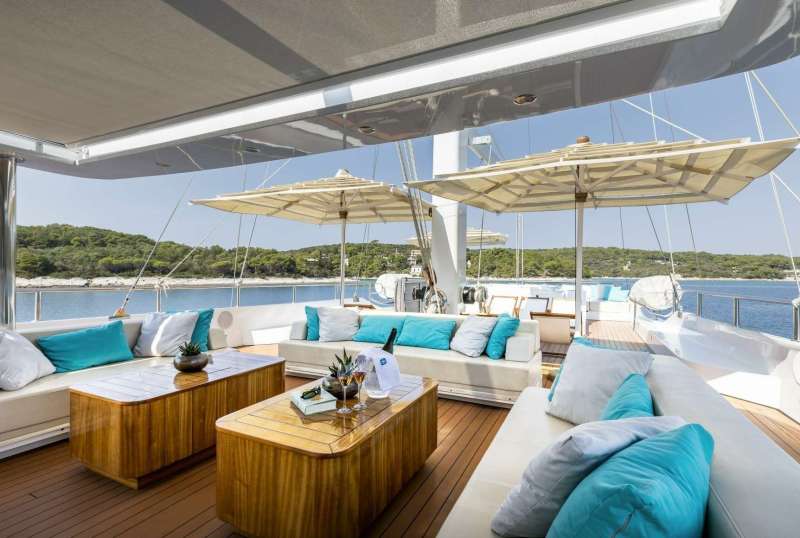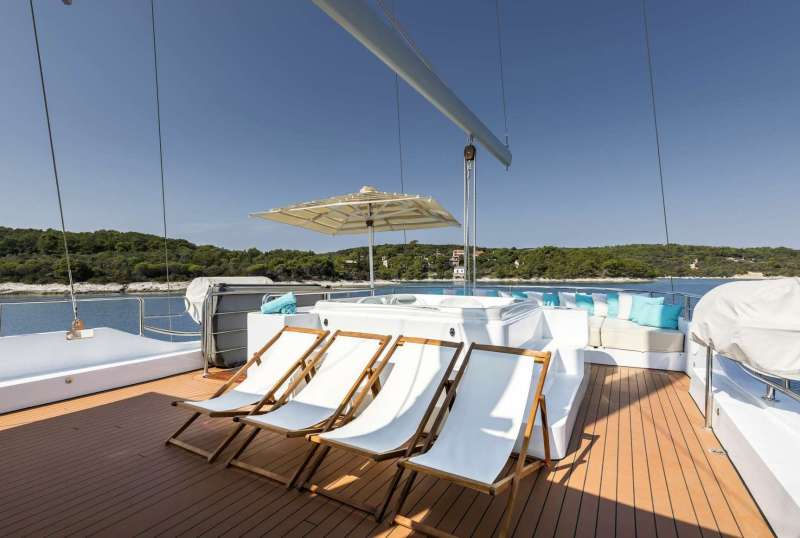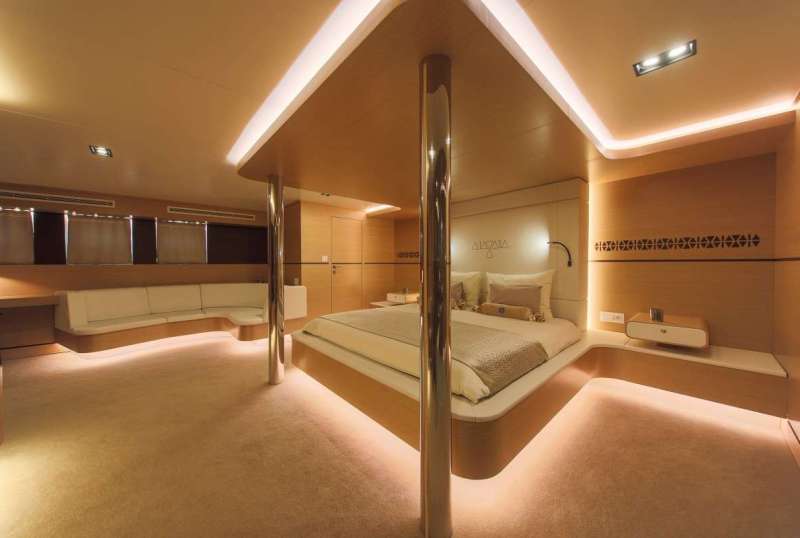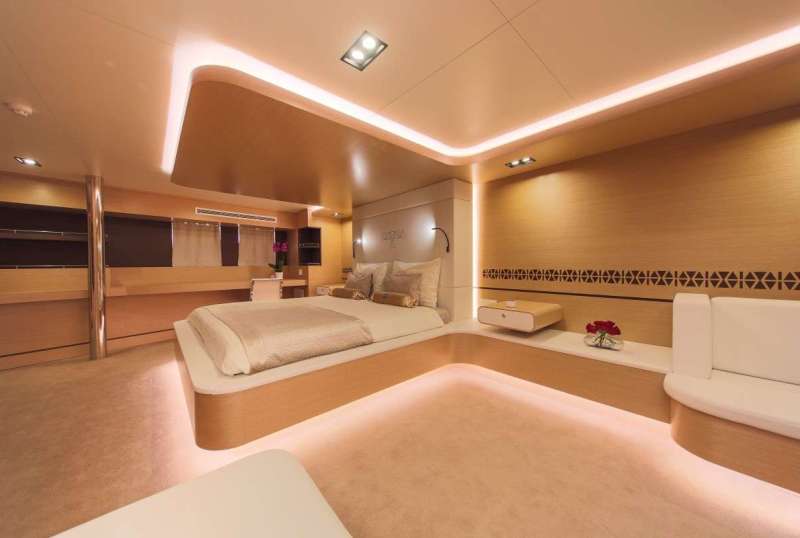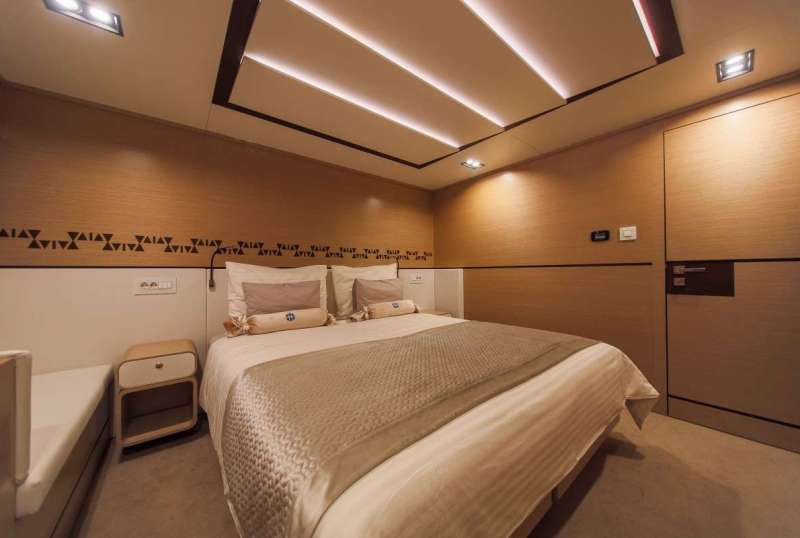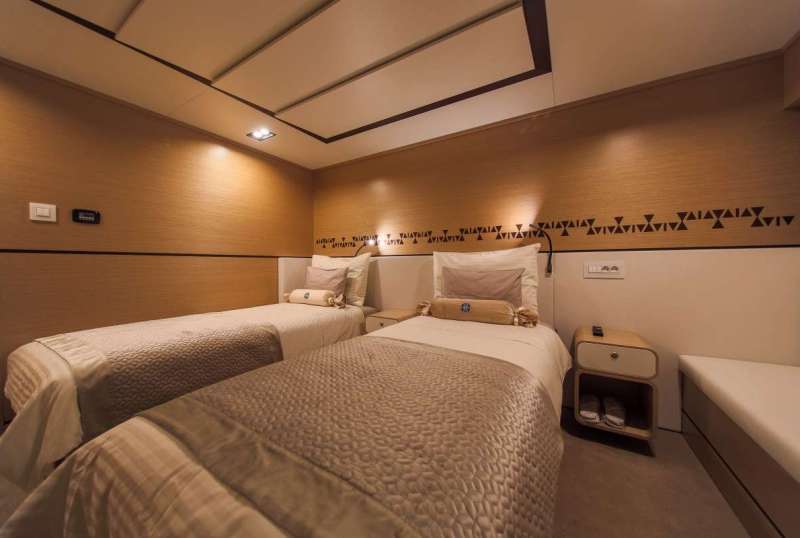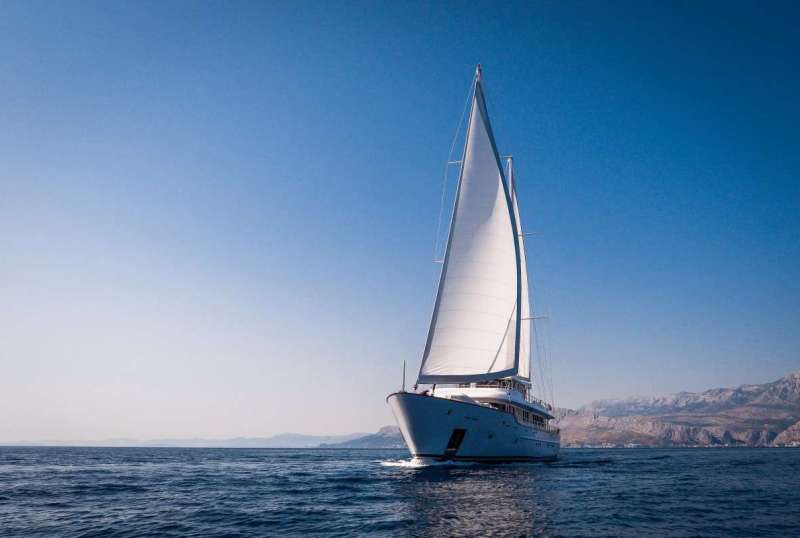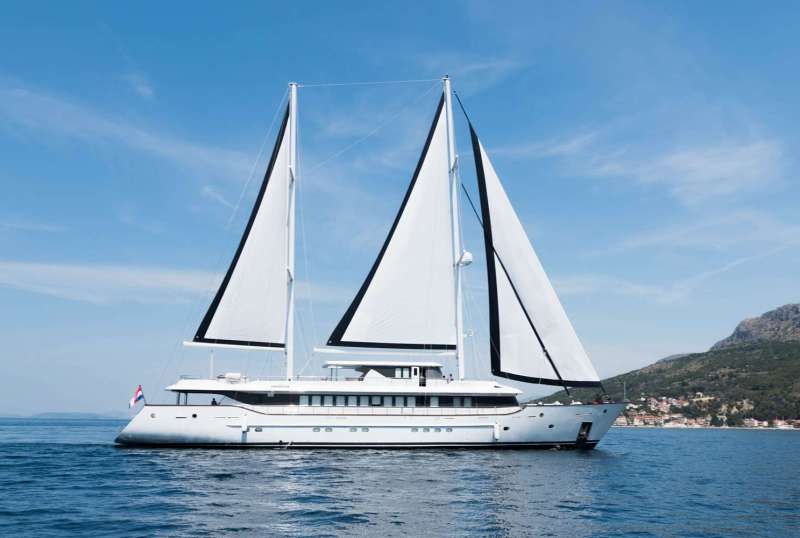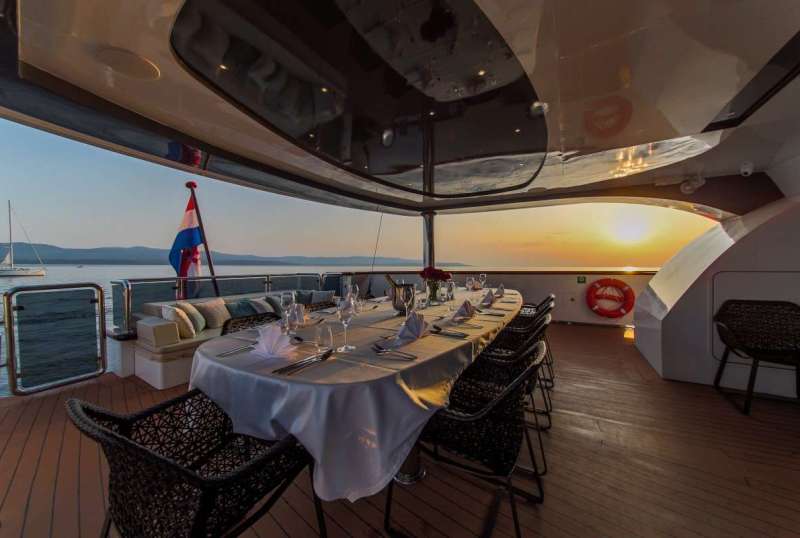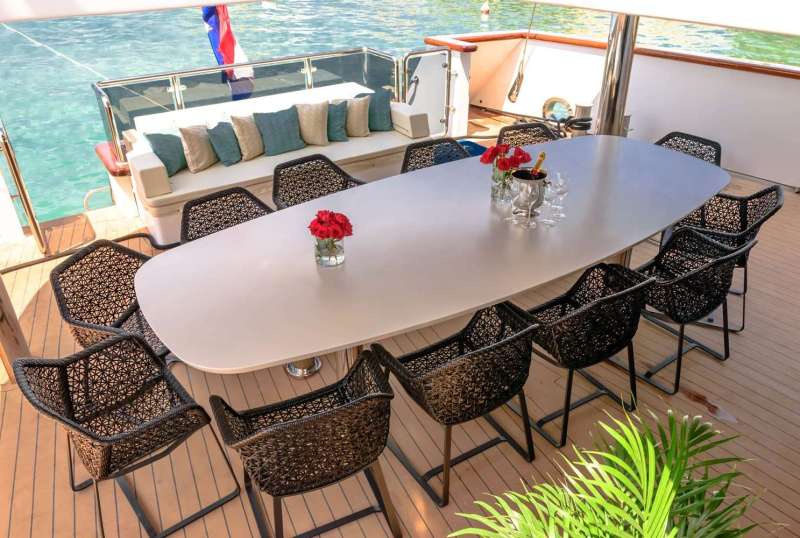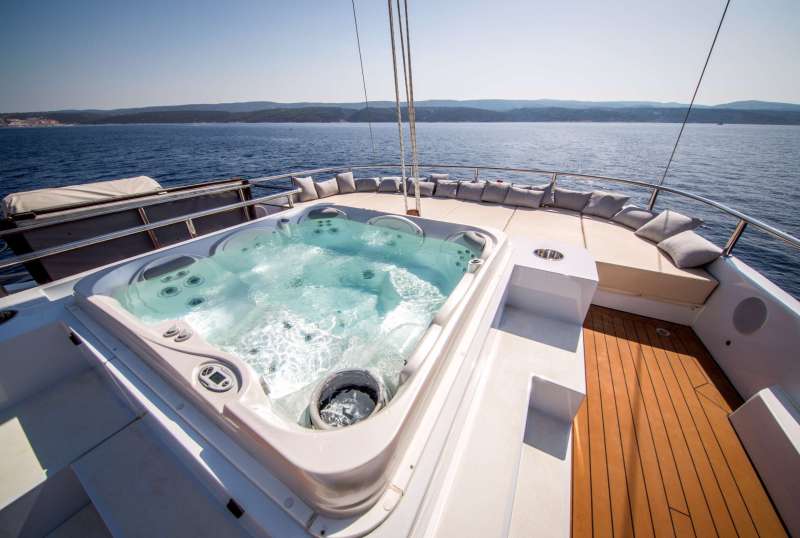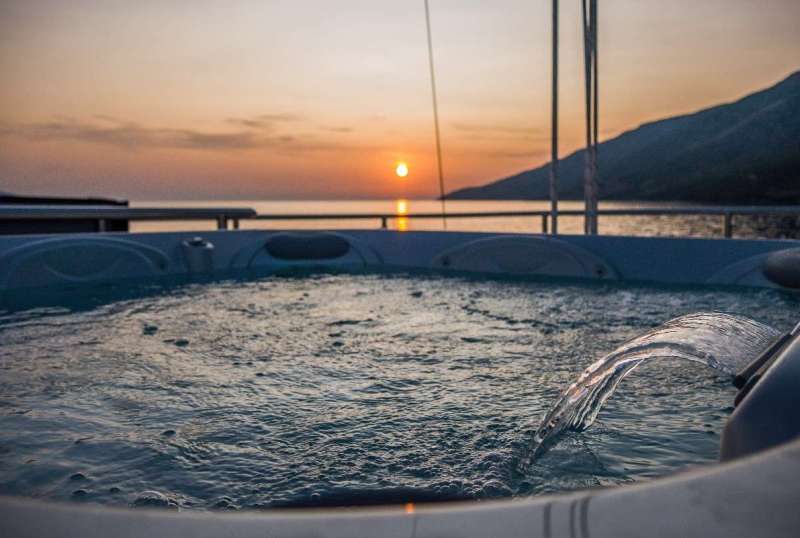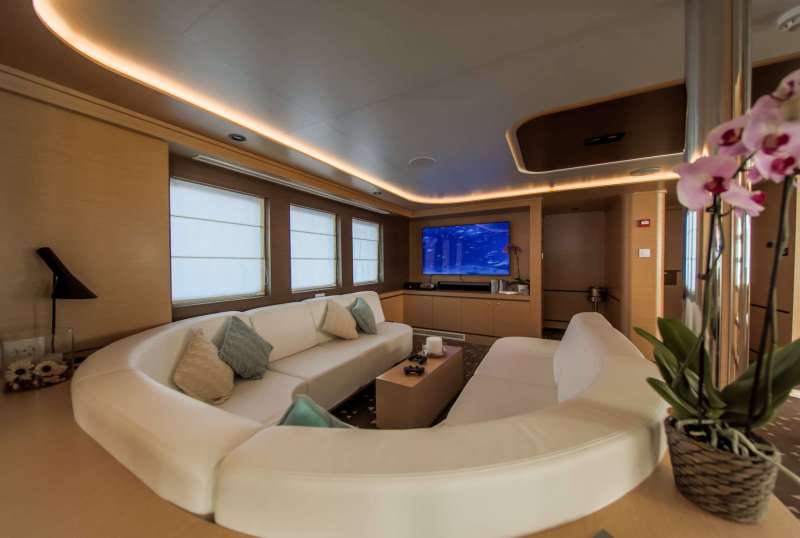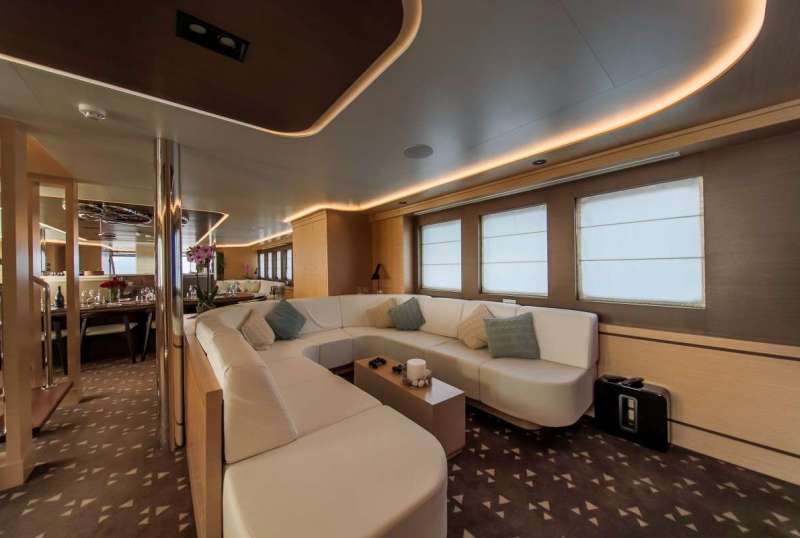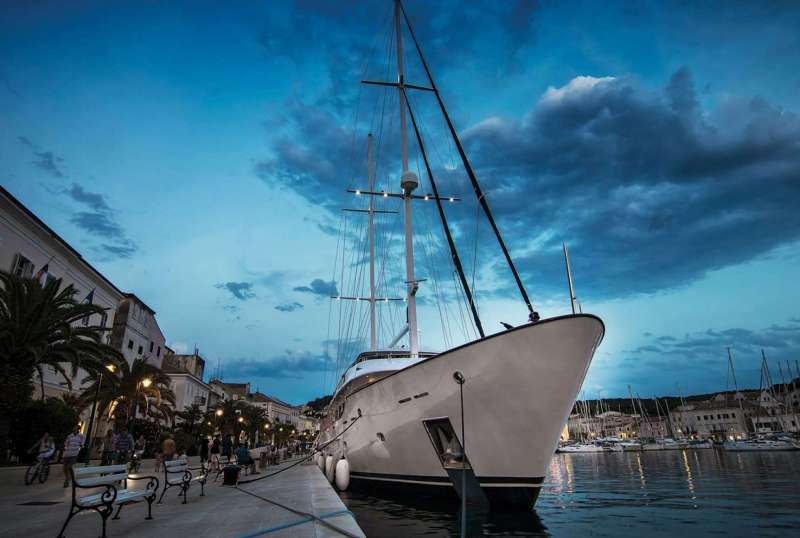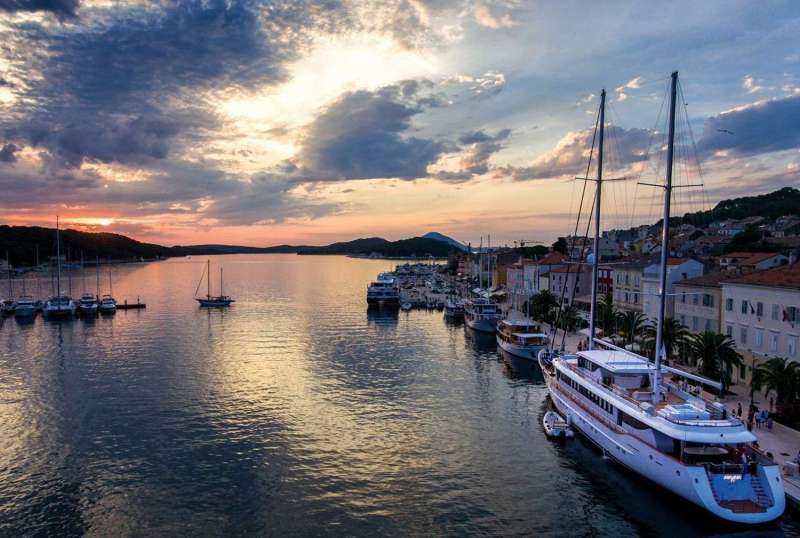 OMNIA
From €97,000/week
6 cabins
150 ft
Brodosplit
12 guests
Refit: 2022
100 Litres/Hr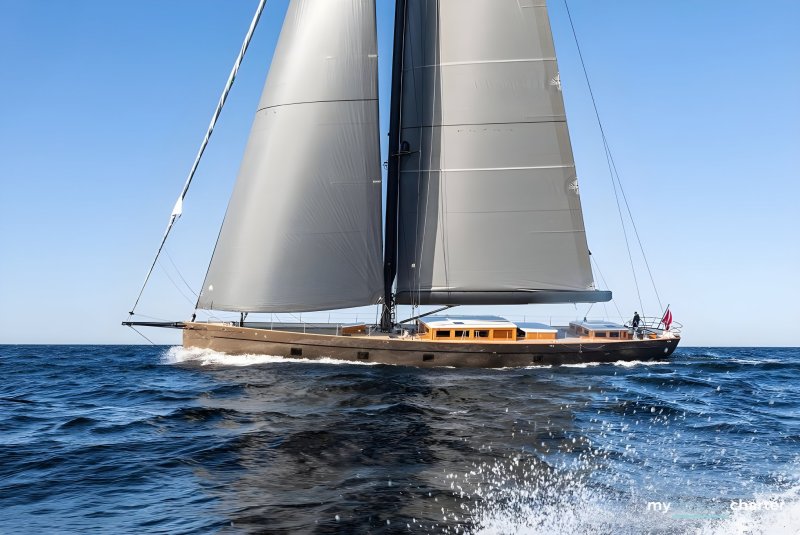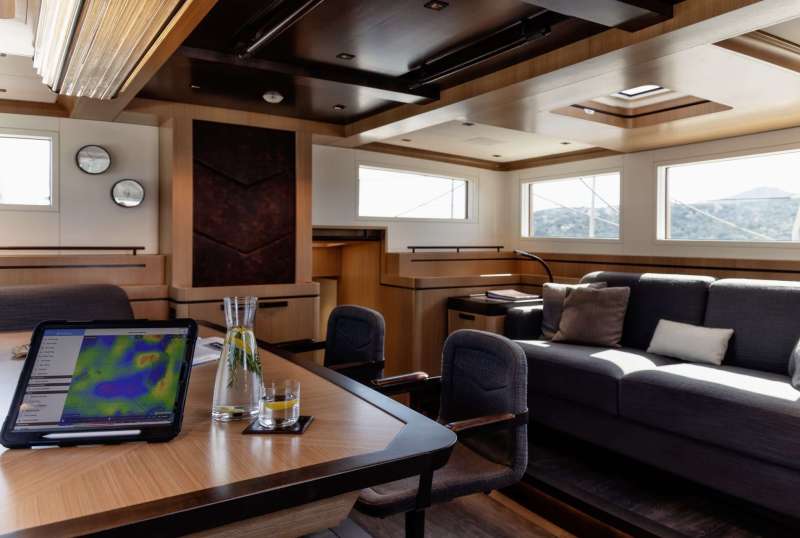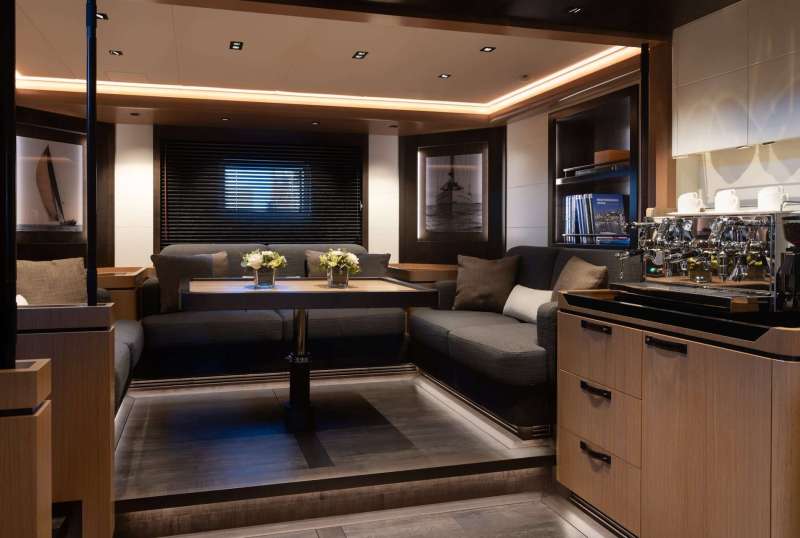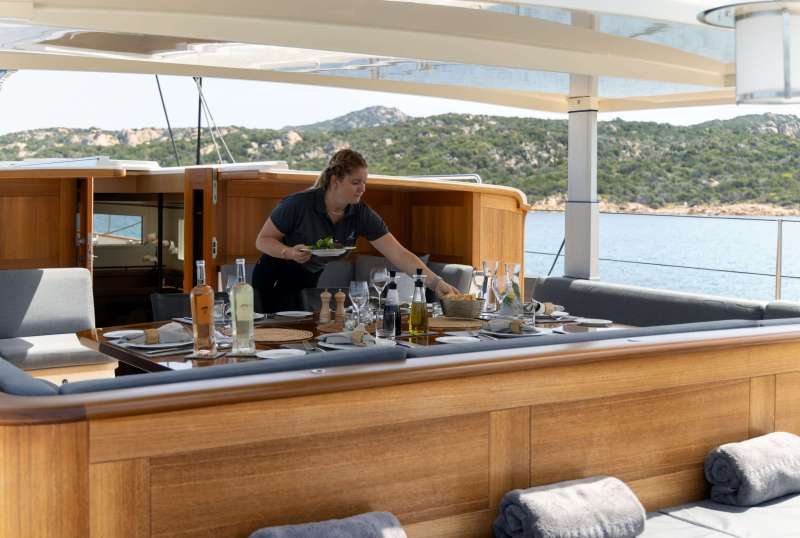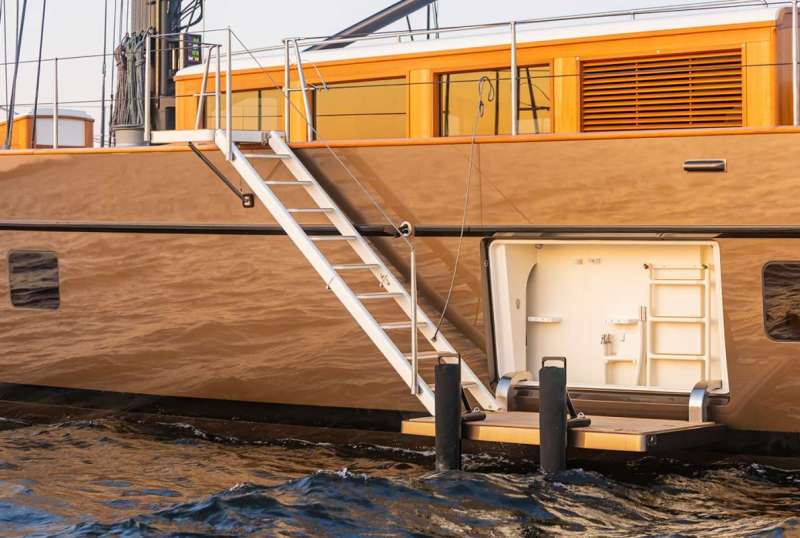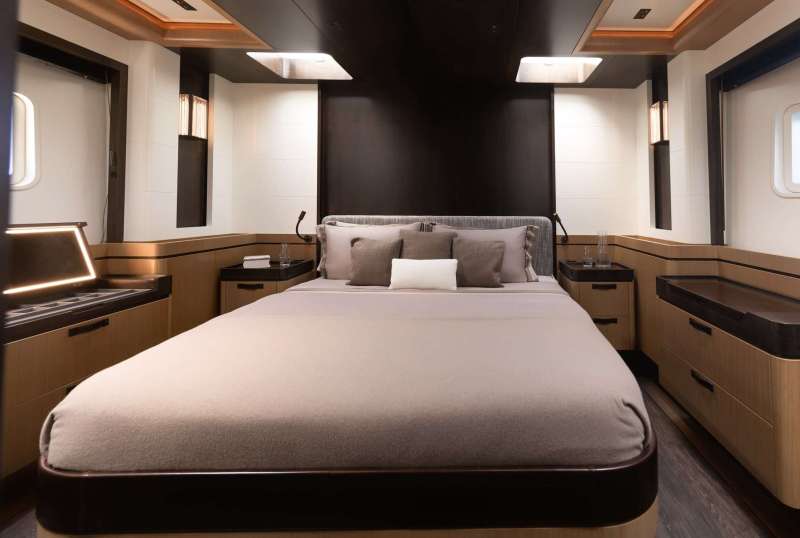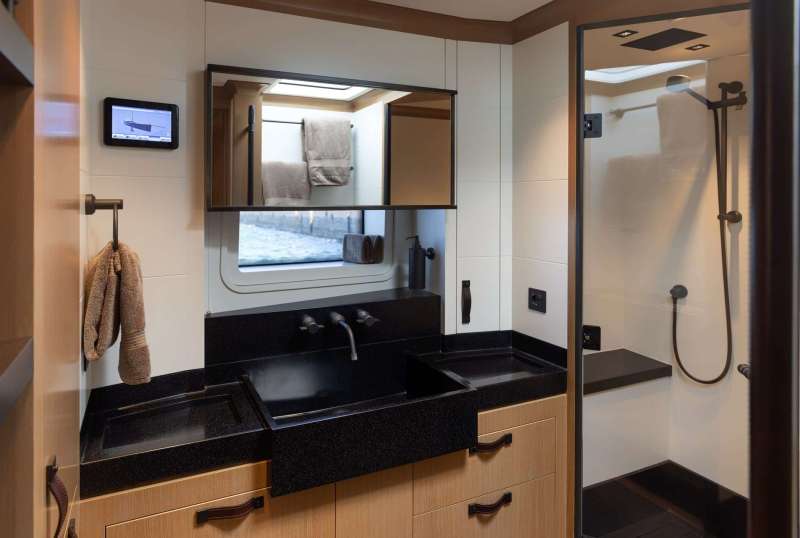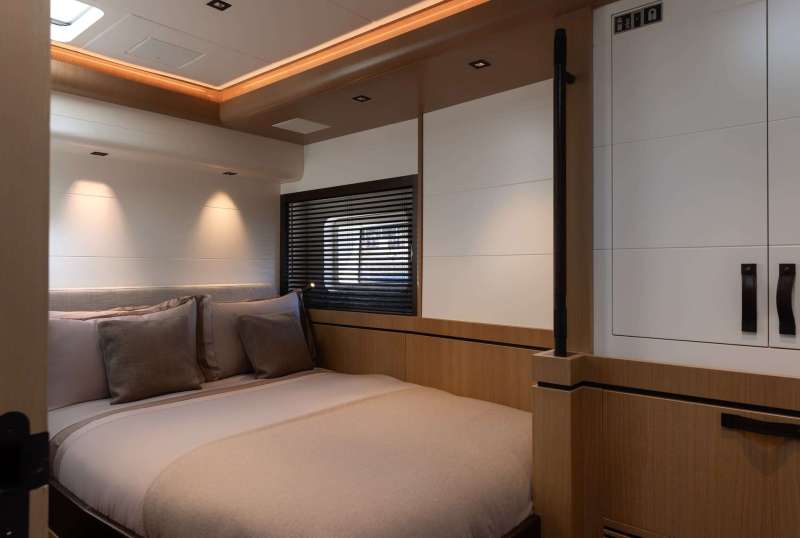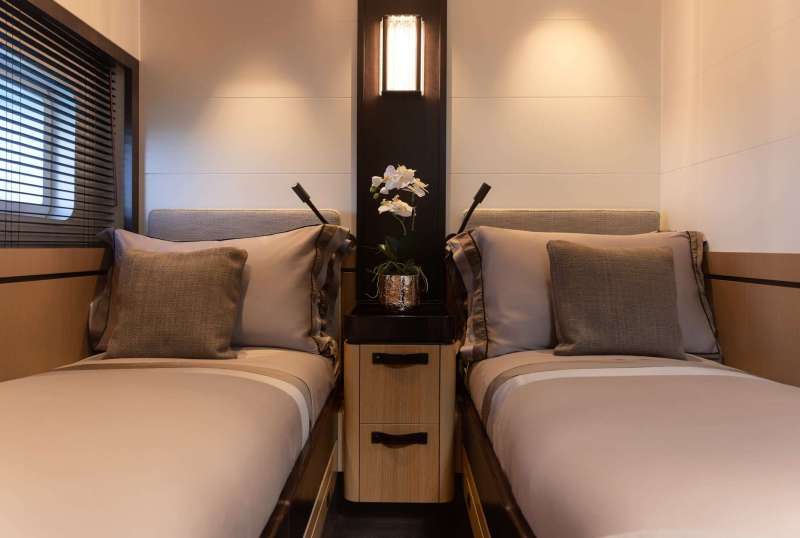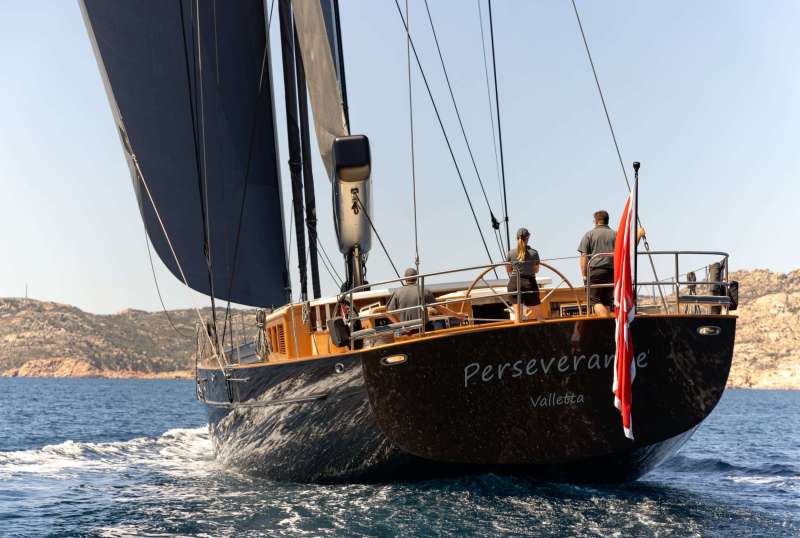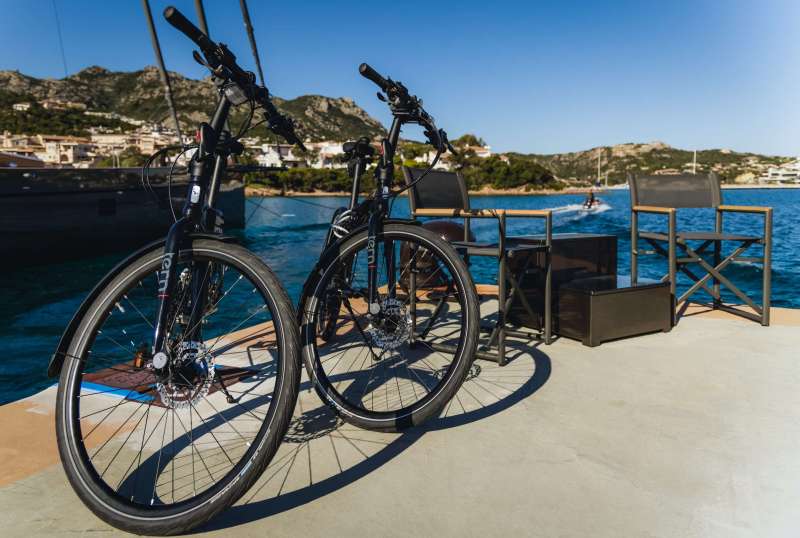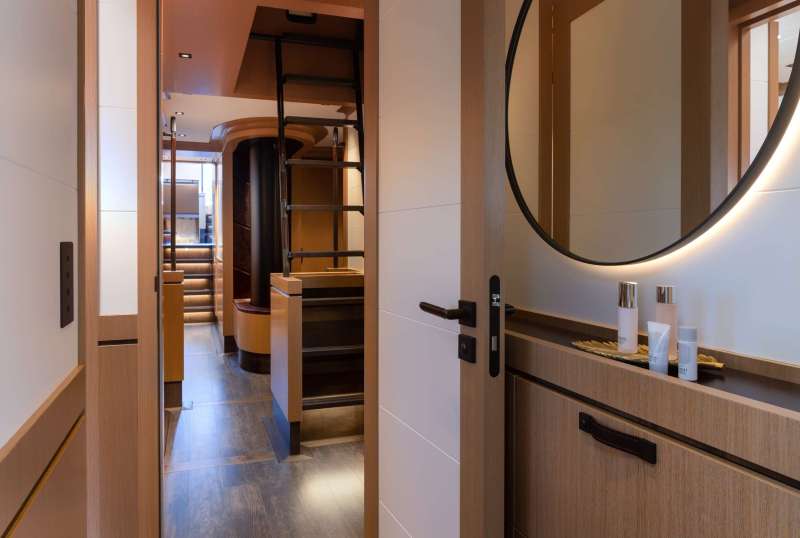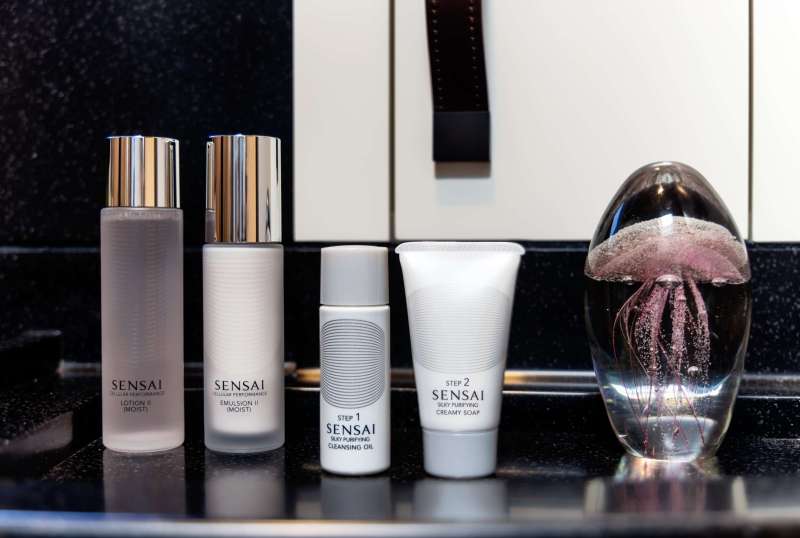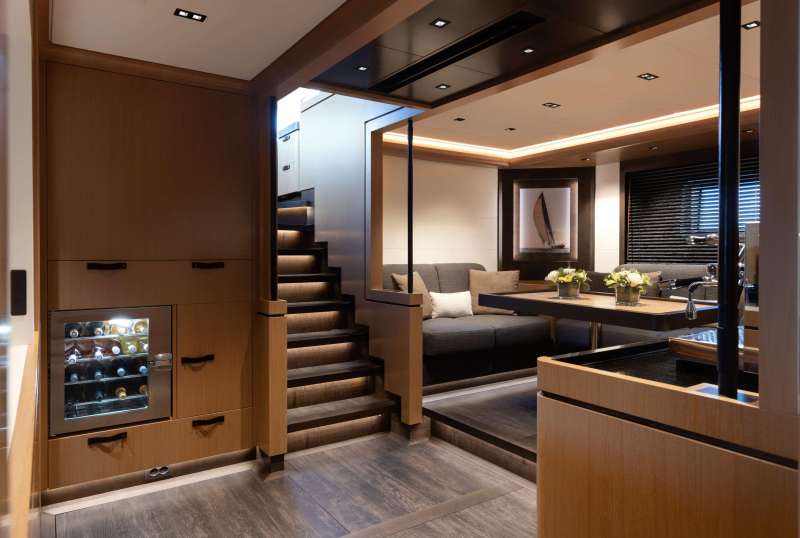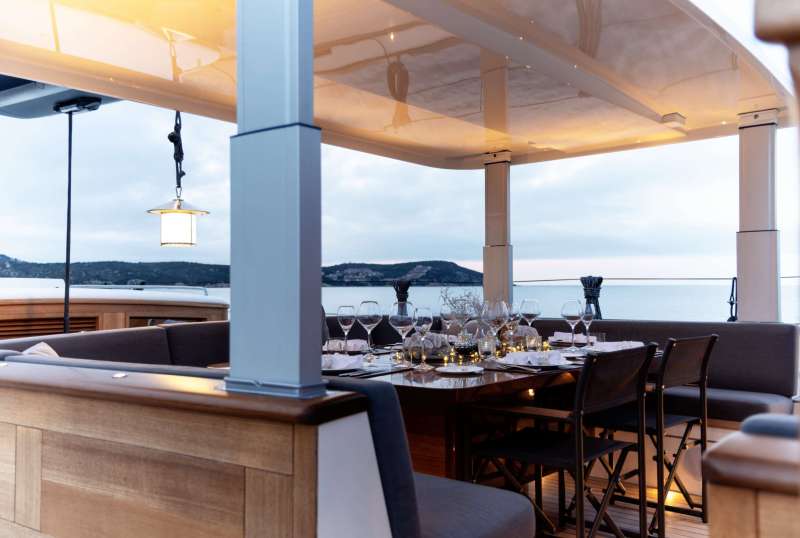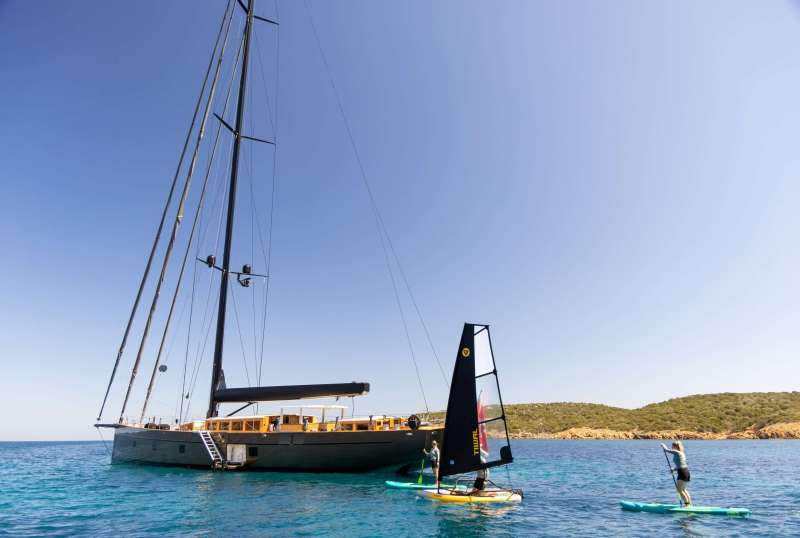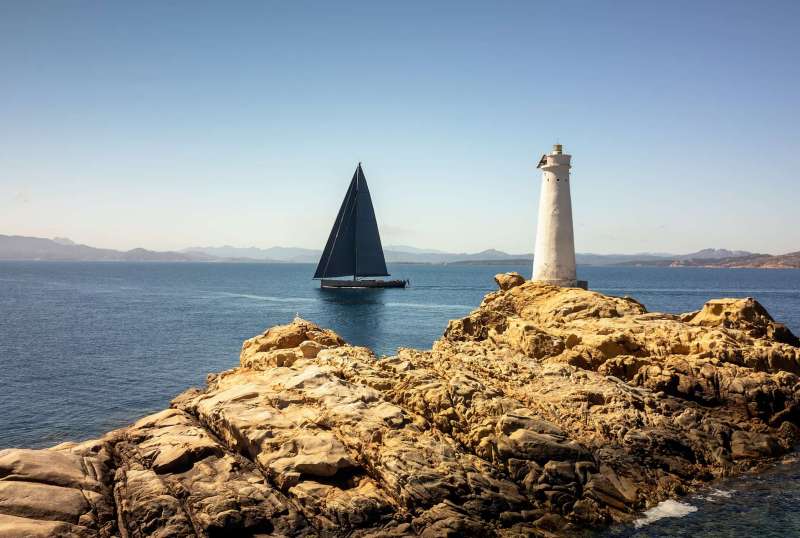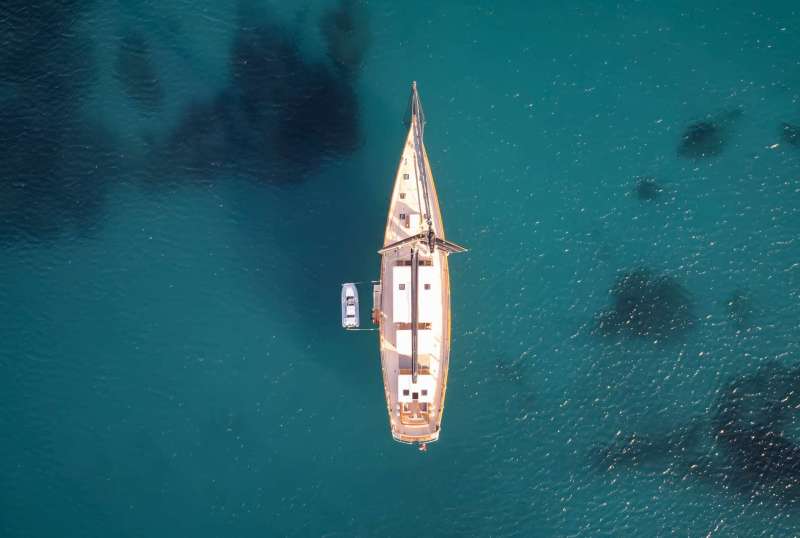 PERSEVERANCE
From €95,000/week
4 cabins
129 ft
Baltic
8 guests
Built: 2021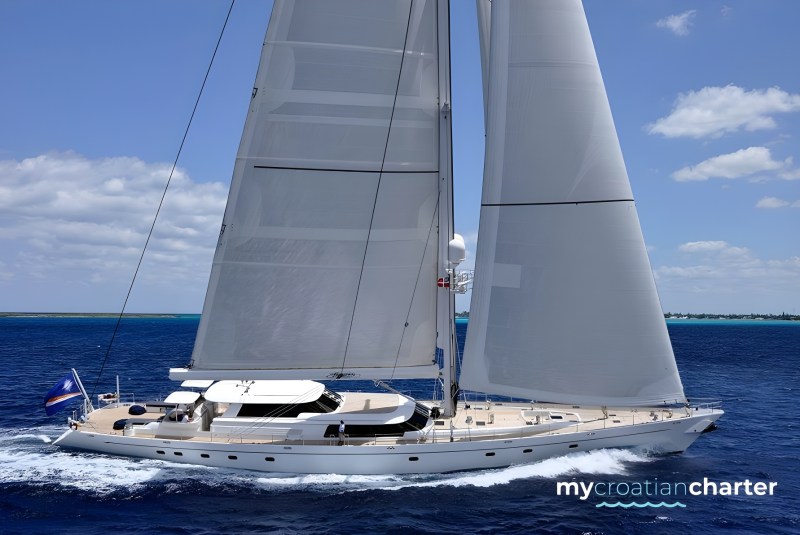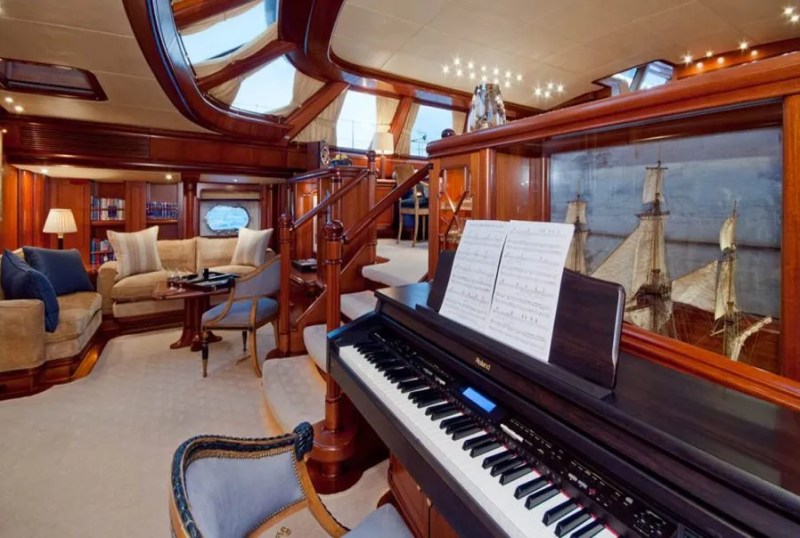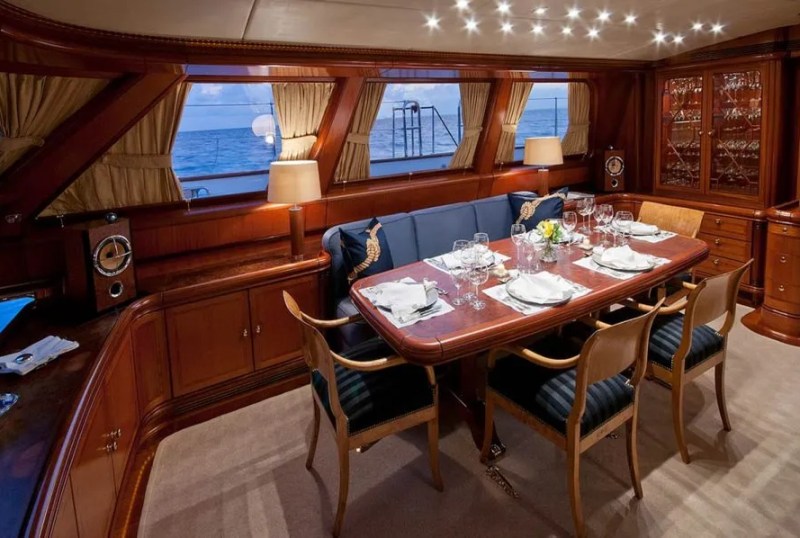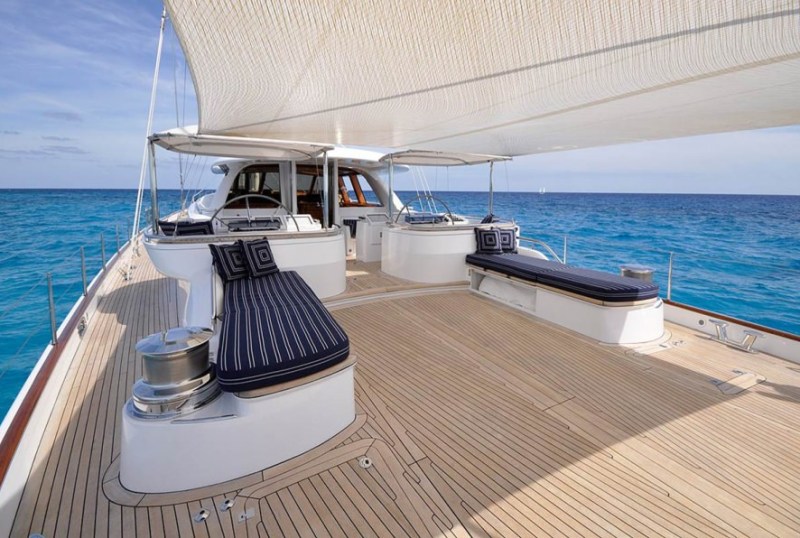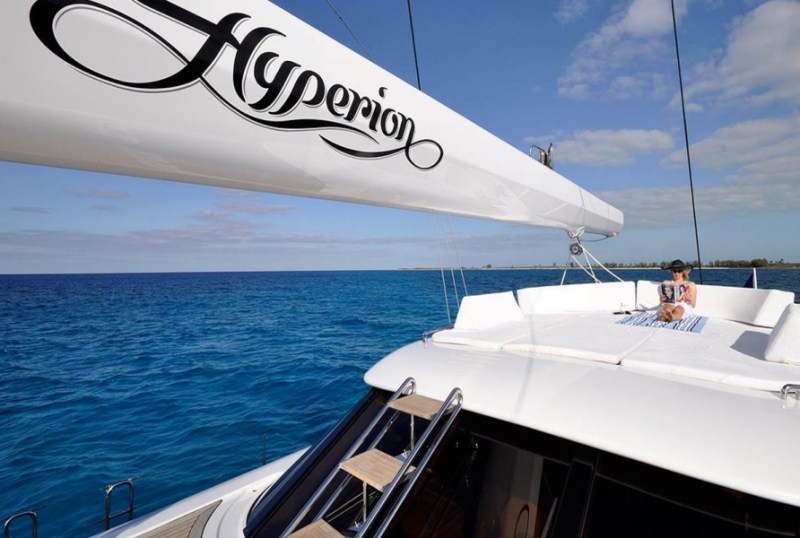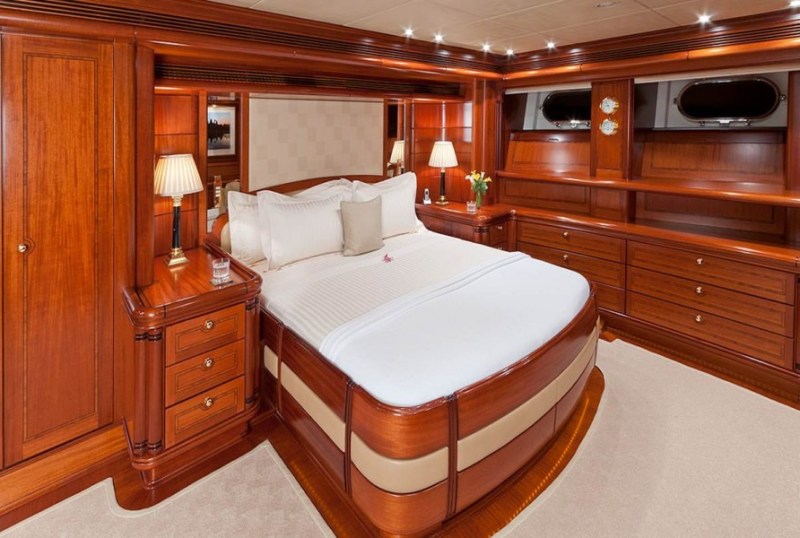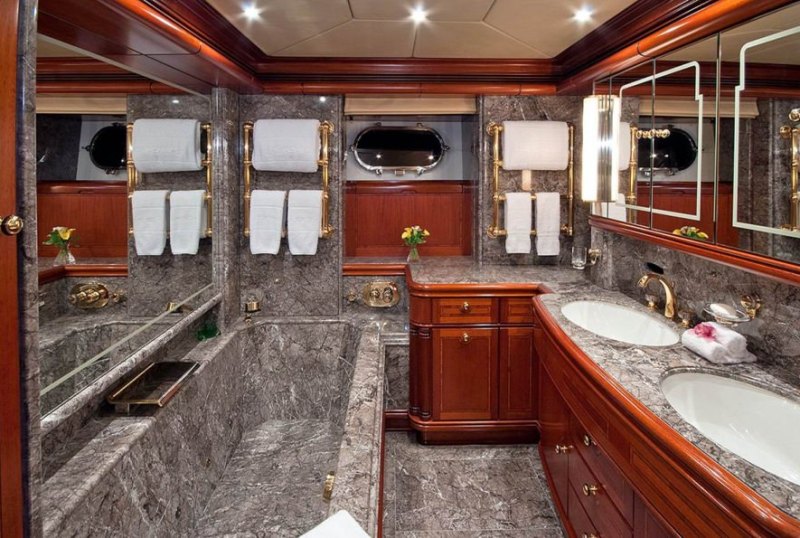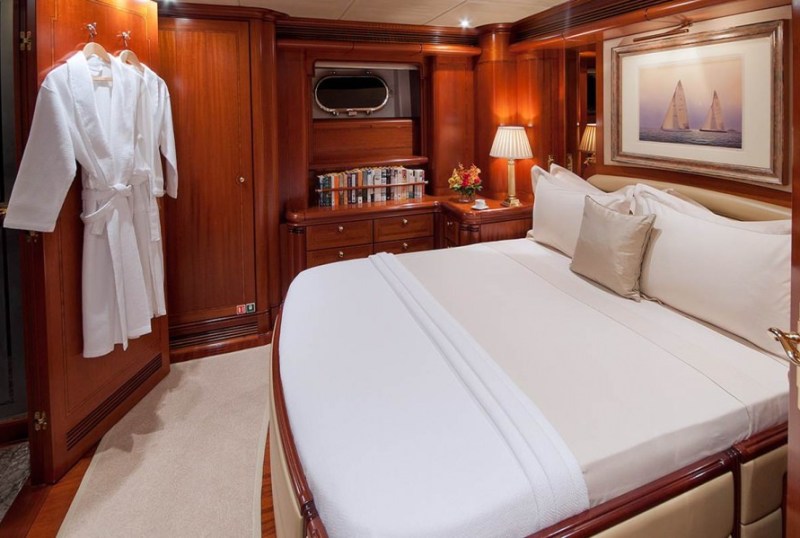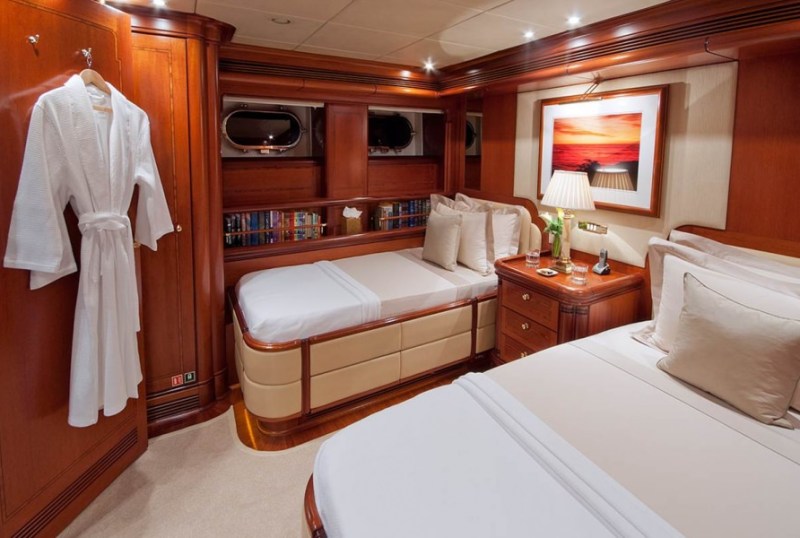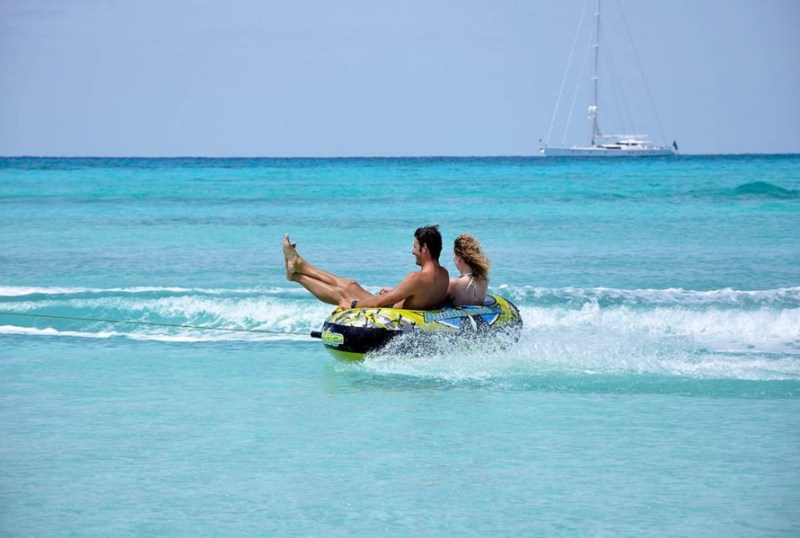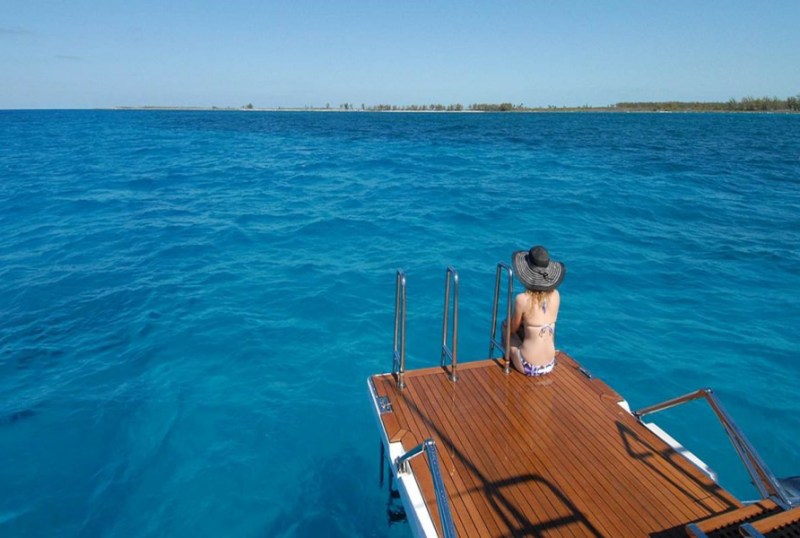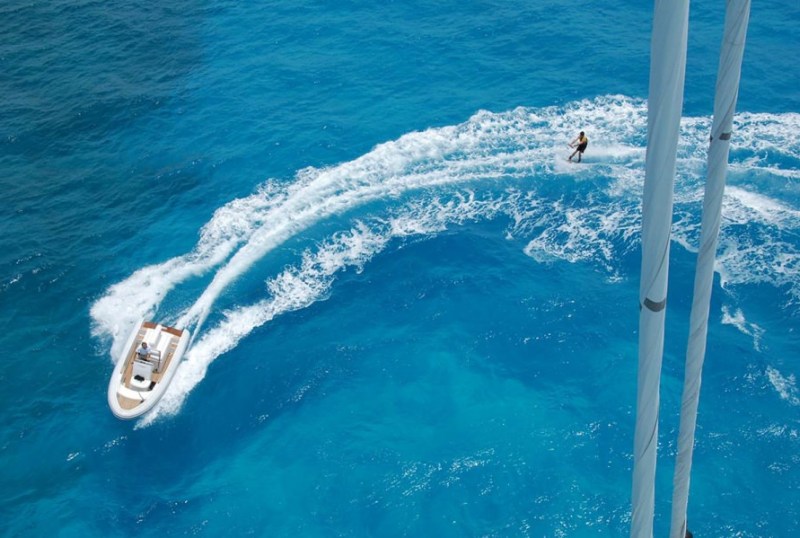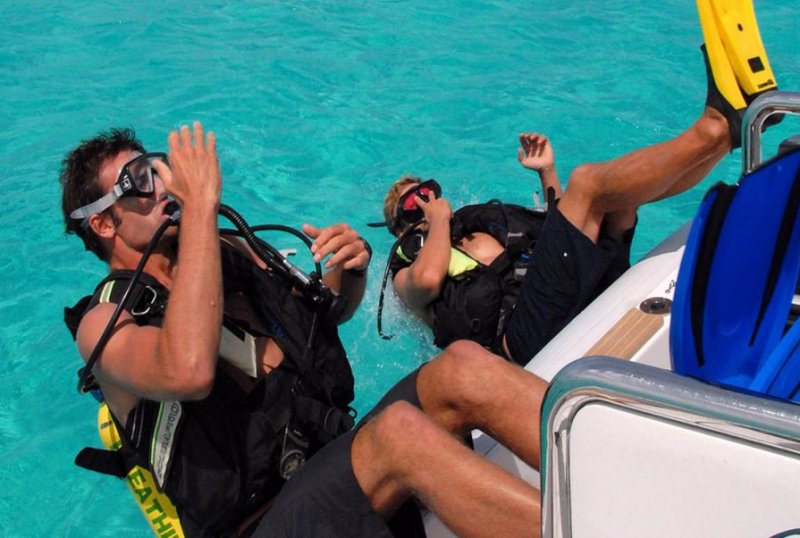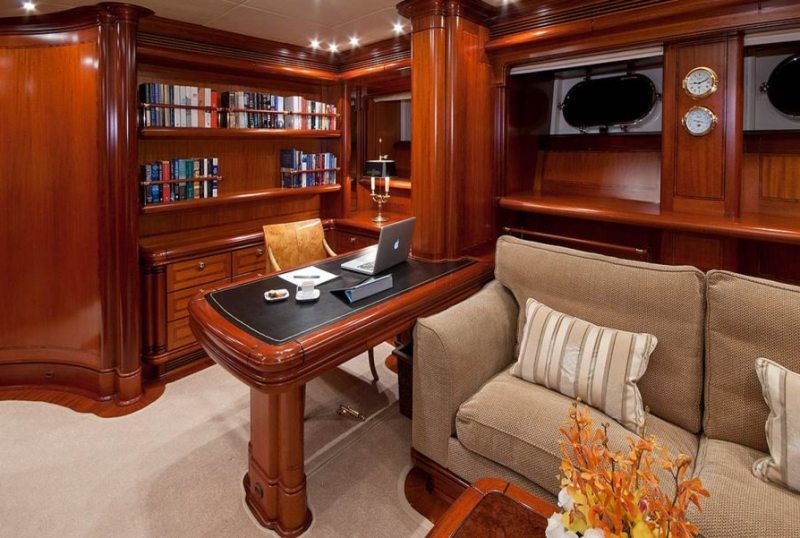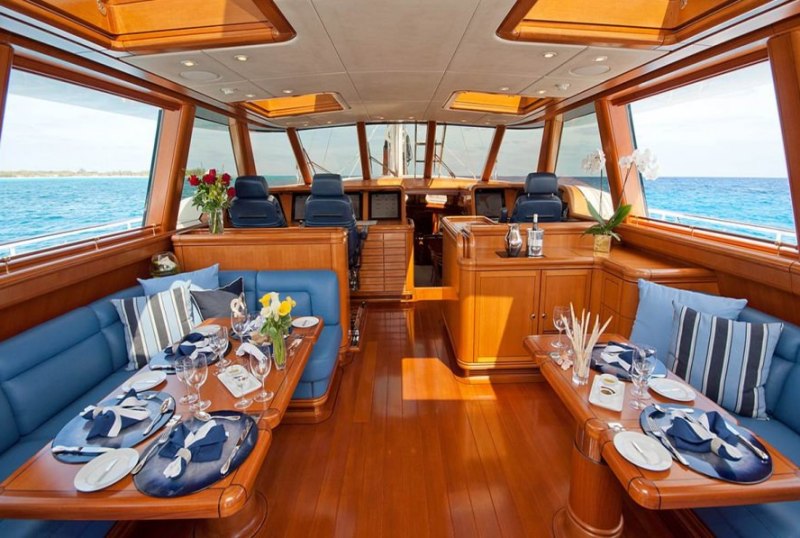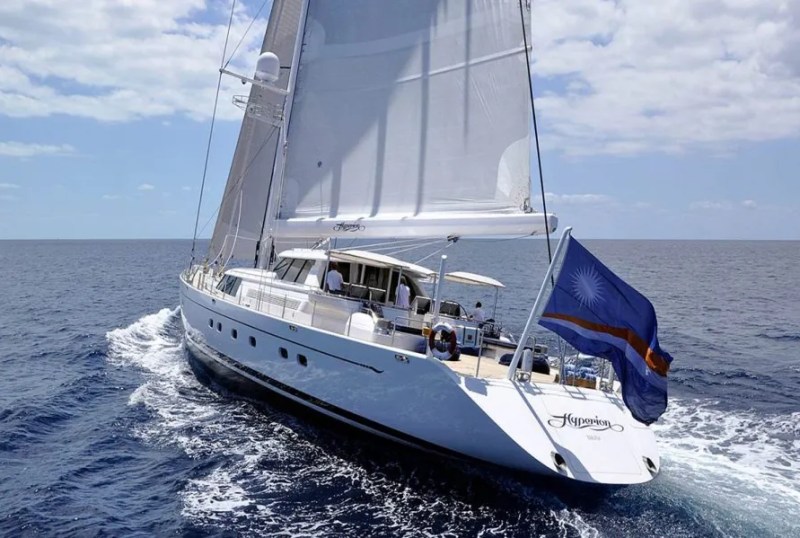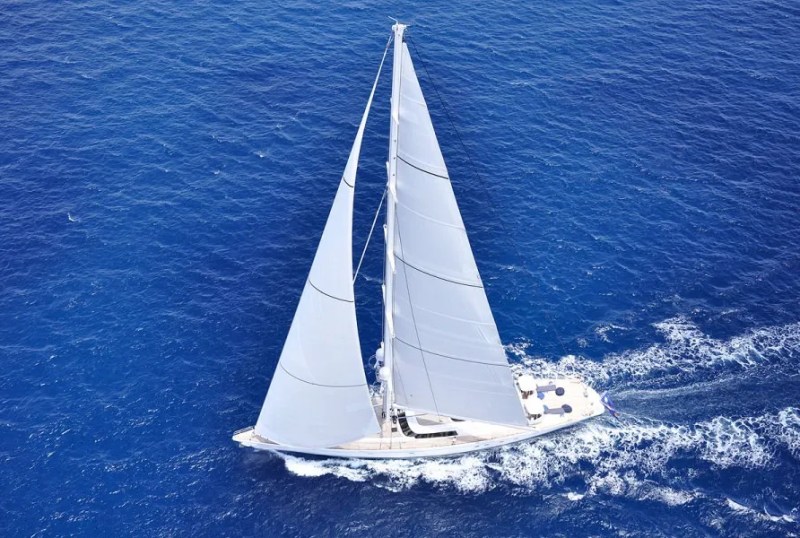 HYPERION
From €91,000/week
3 cabins
155 ft
Royal Huisman
6 guests
Built: 1998
100 Litres/Hr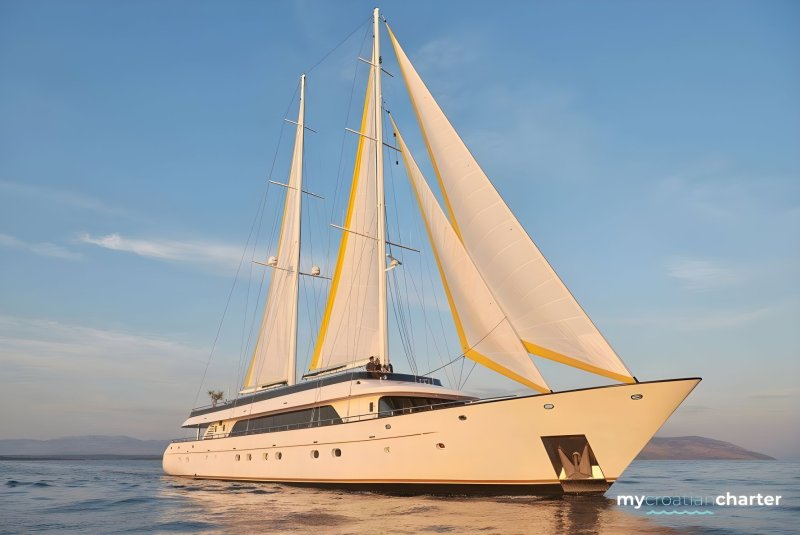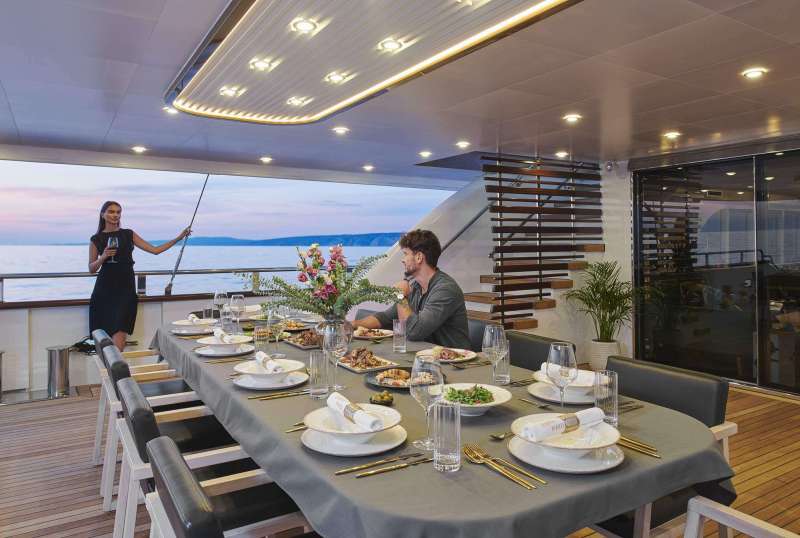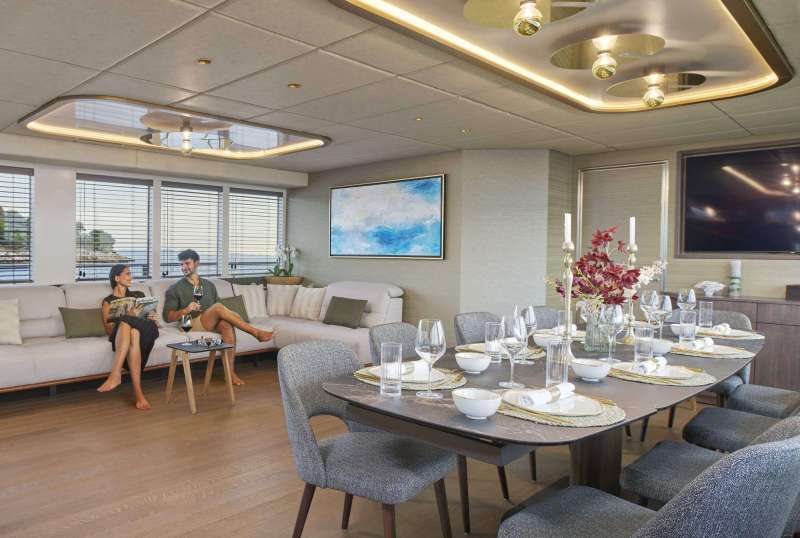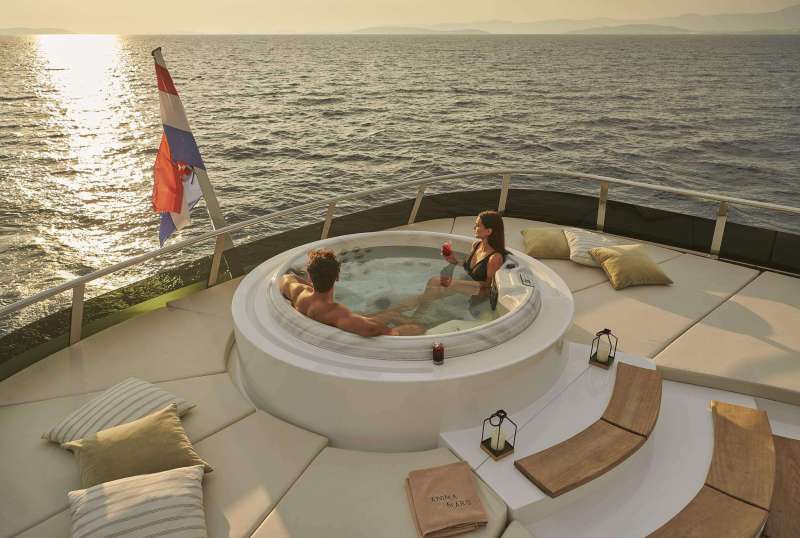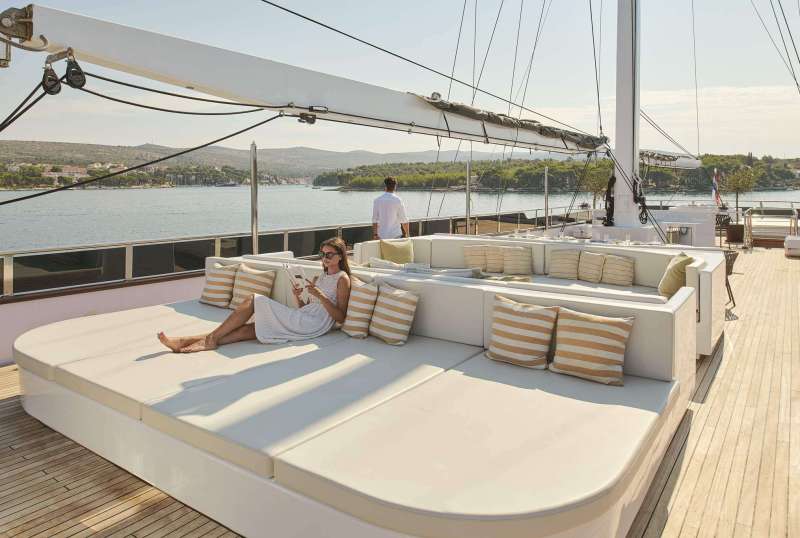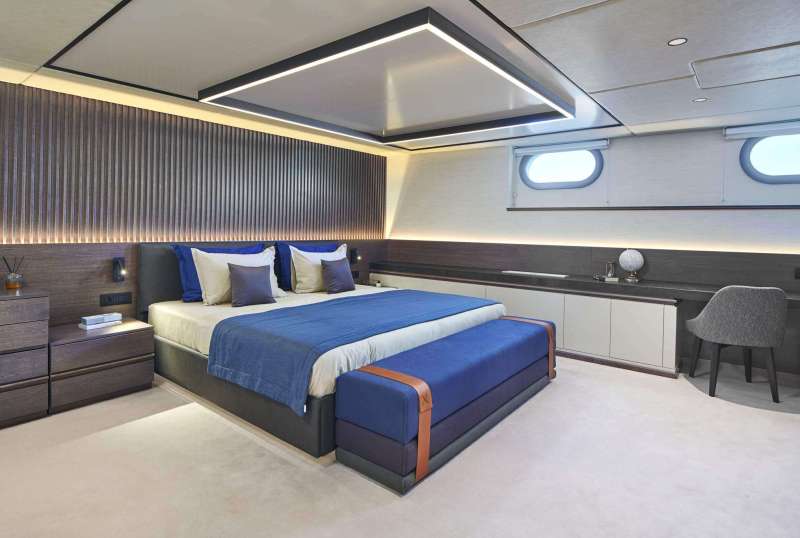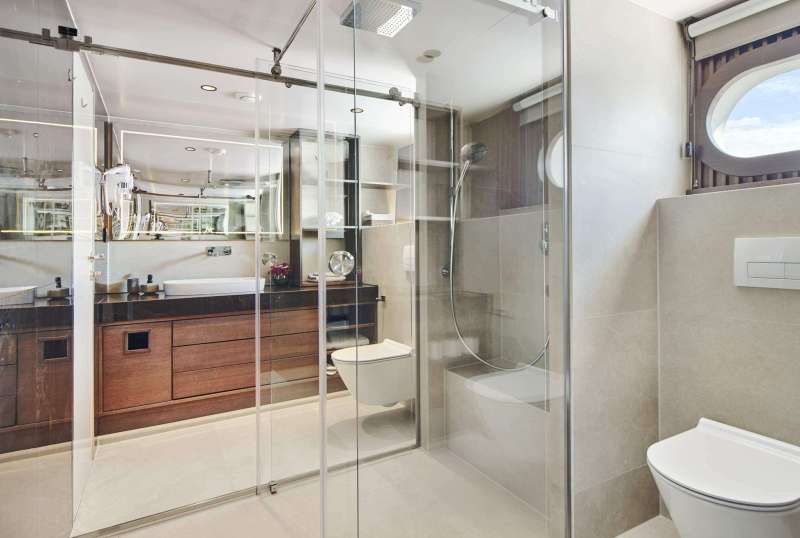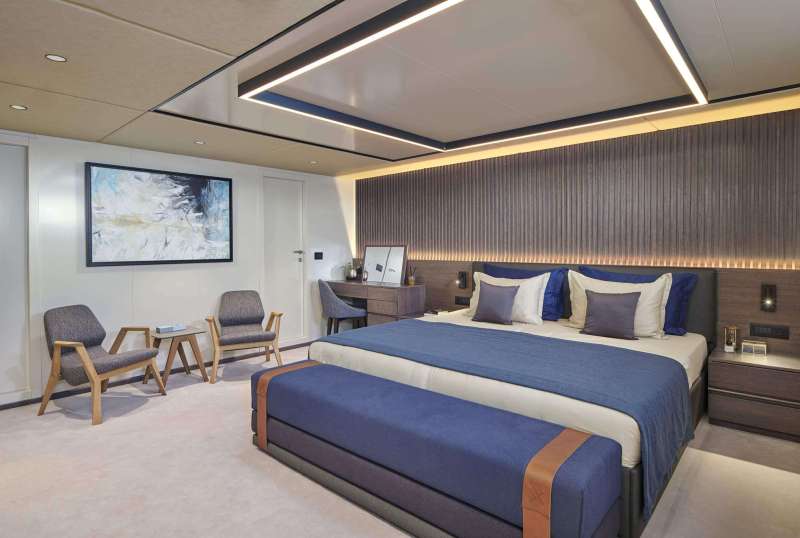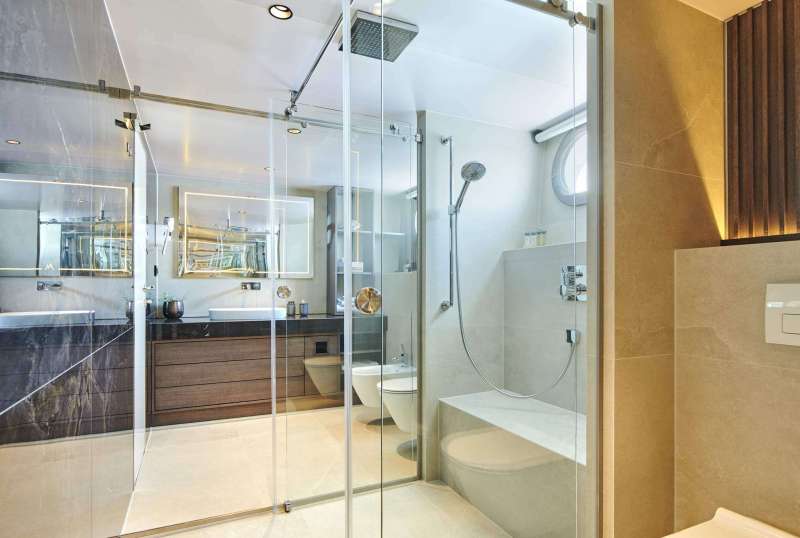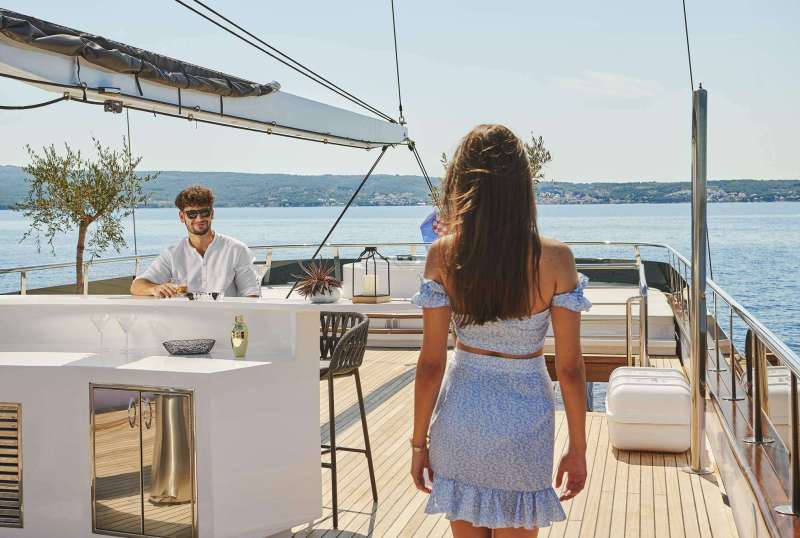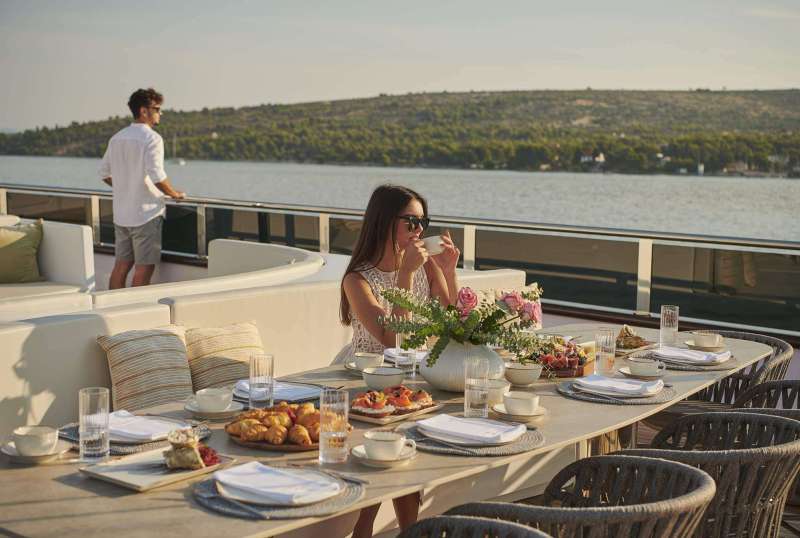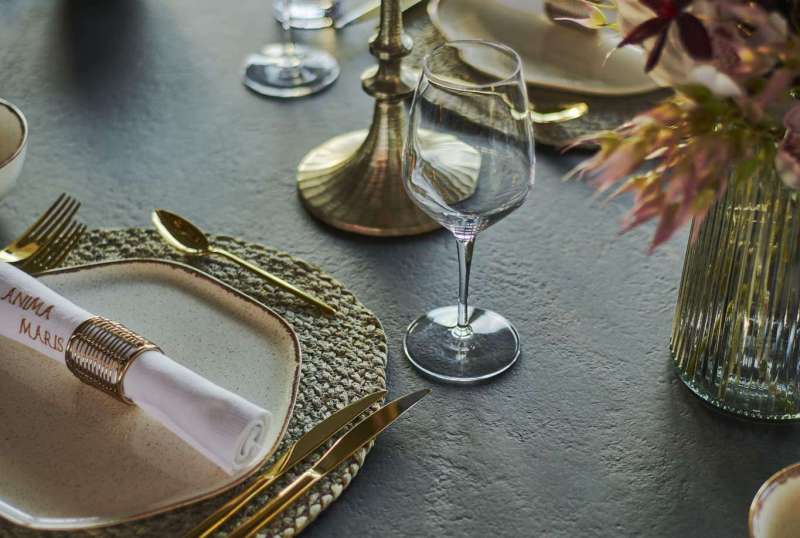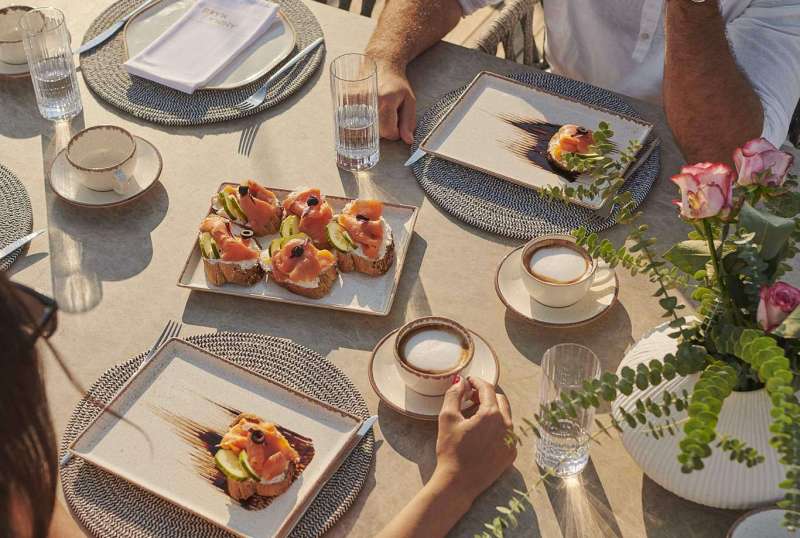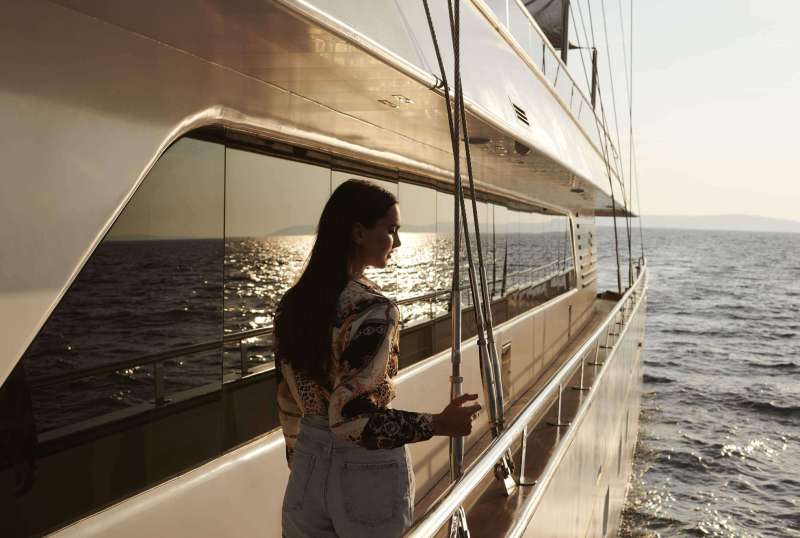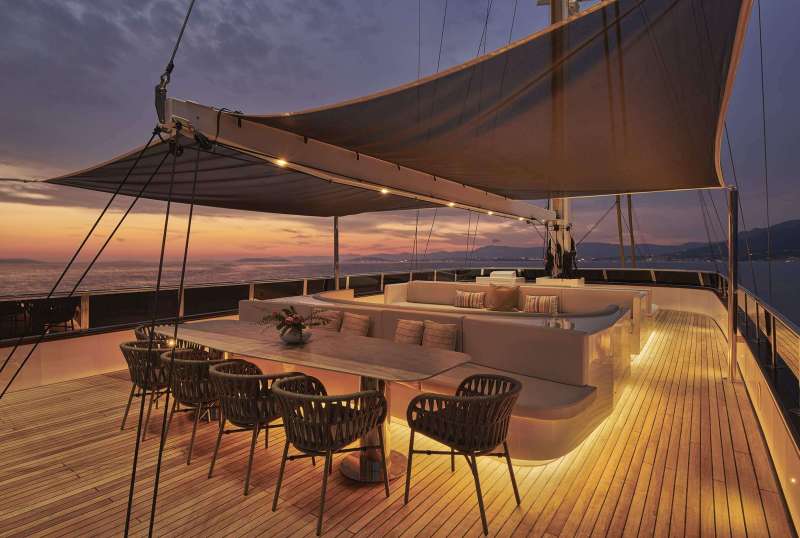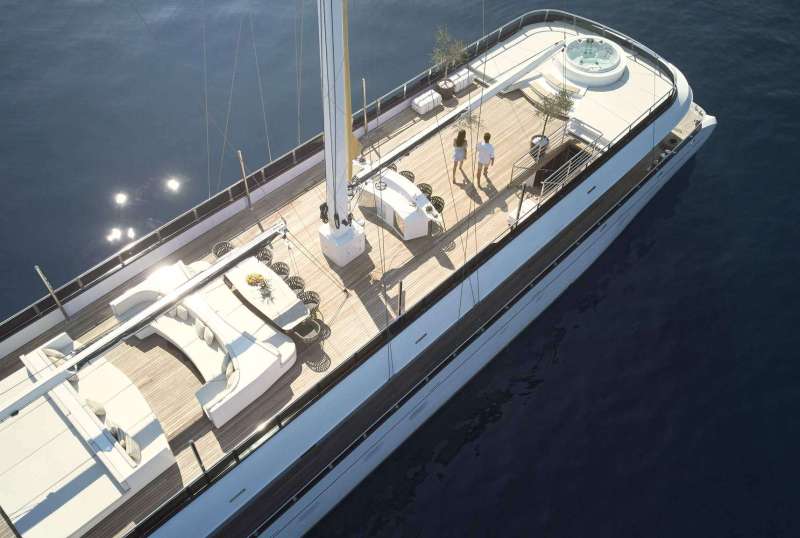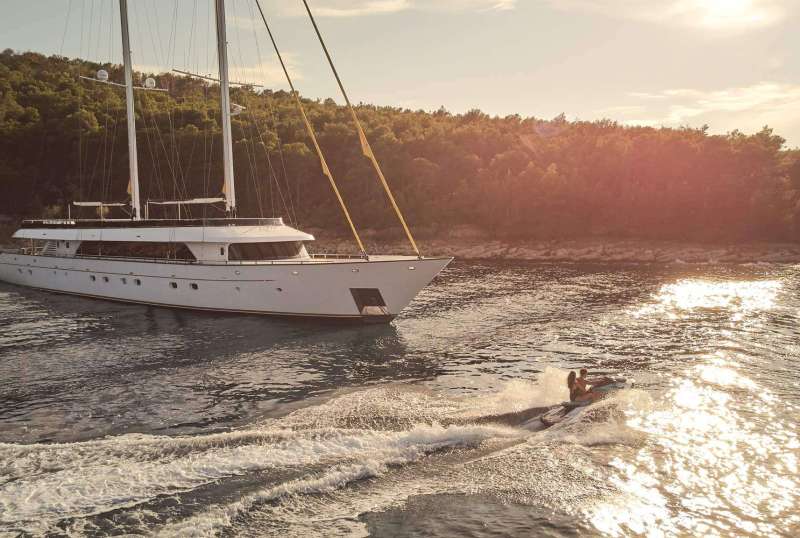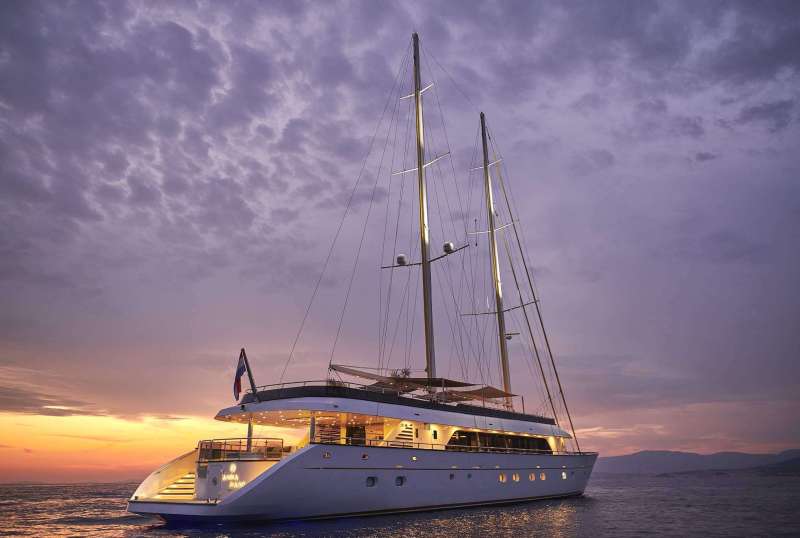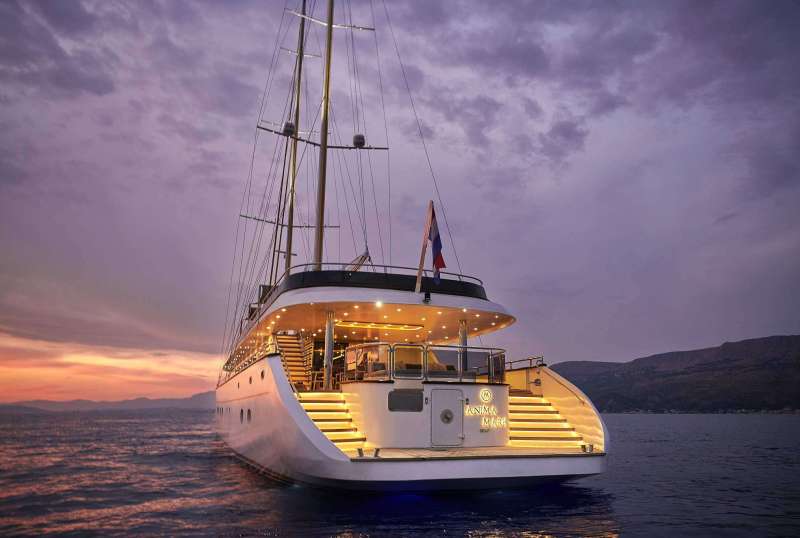 Anima Maris
From €90,000/week
6 cabins
160 ft
Custom
12 guests
Built: 2021
100 L/ at 9 Litres/Hr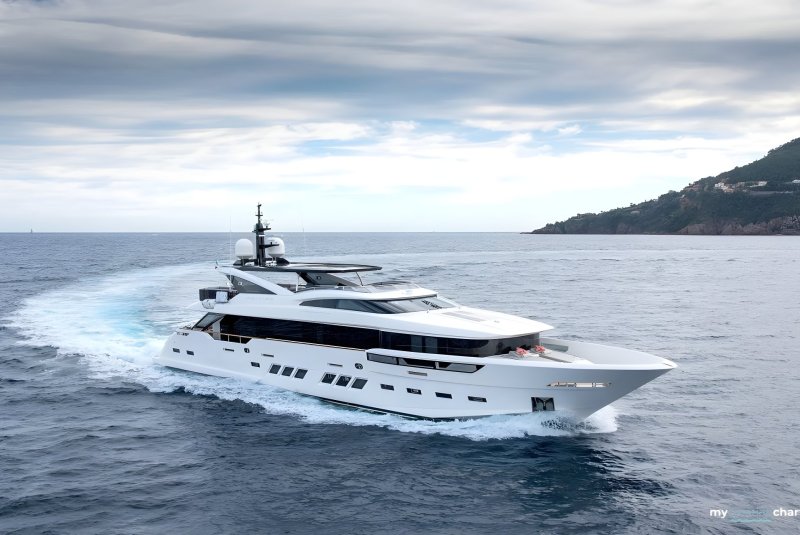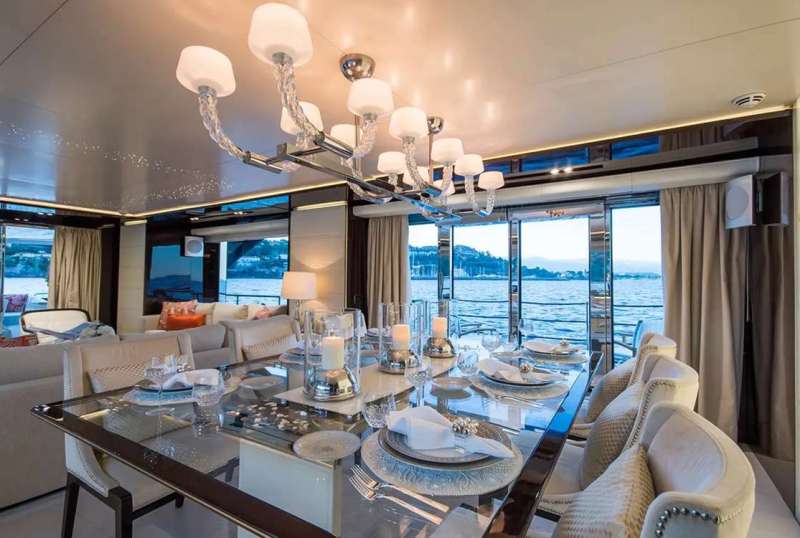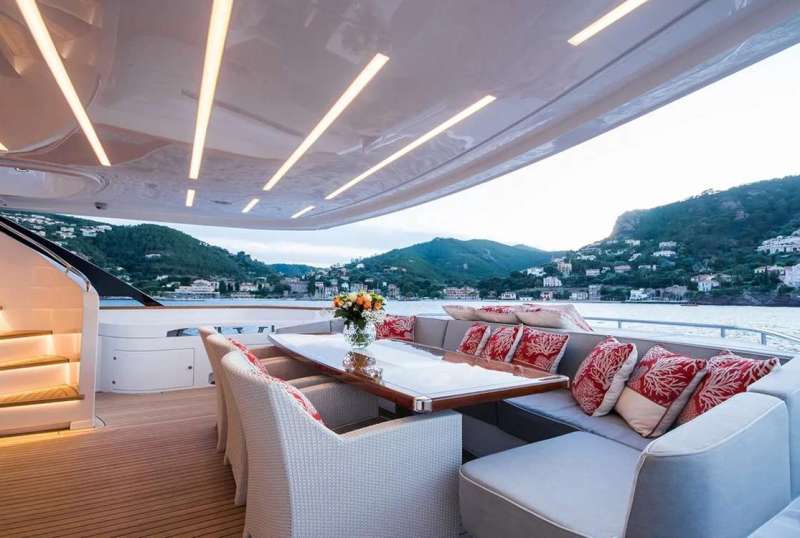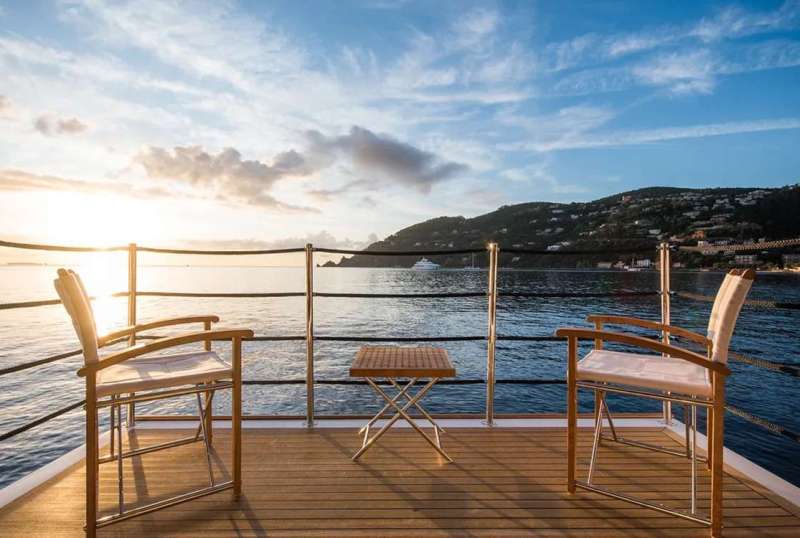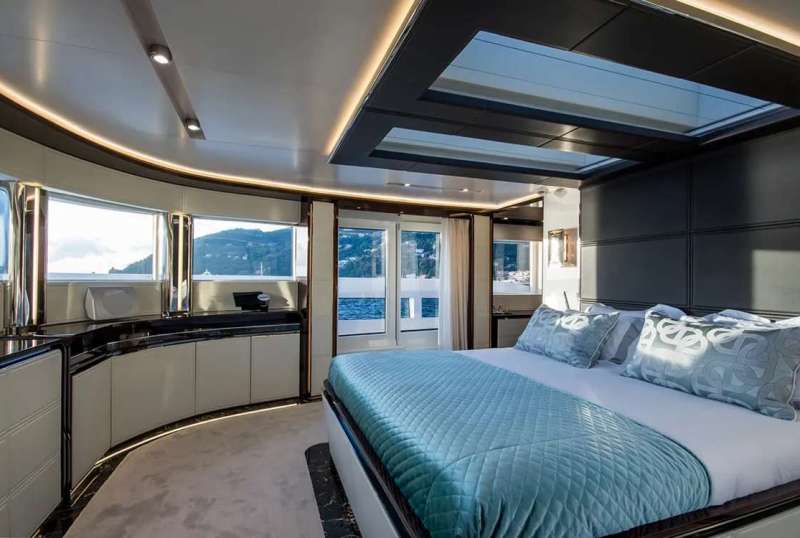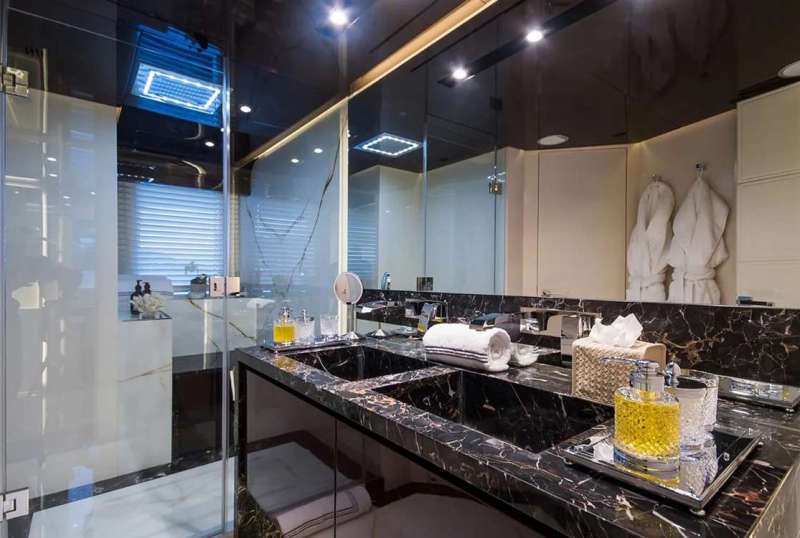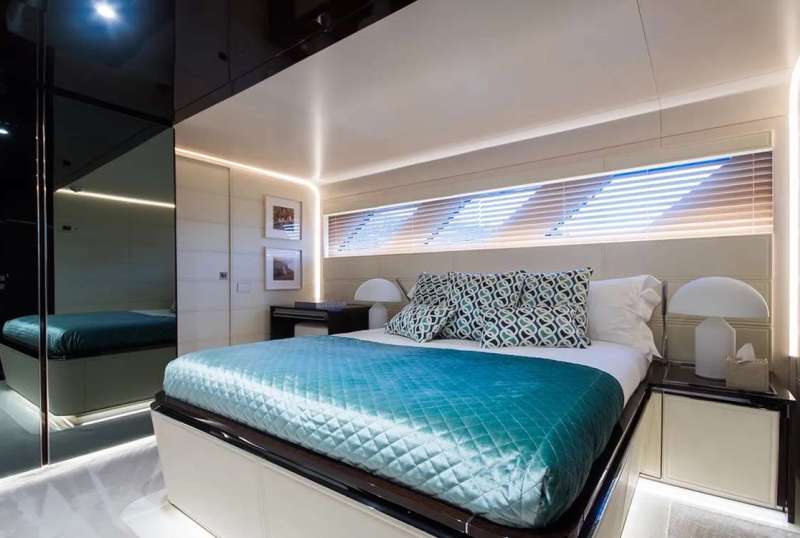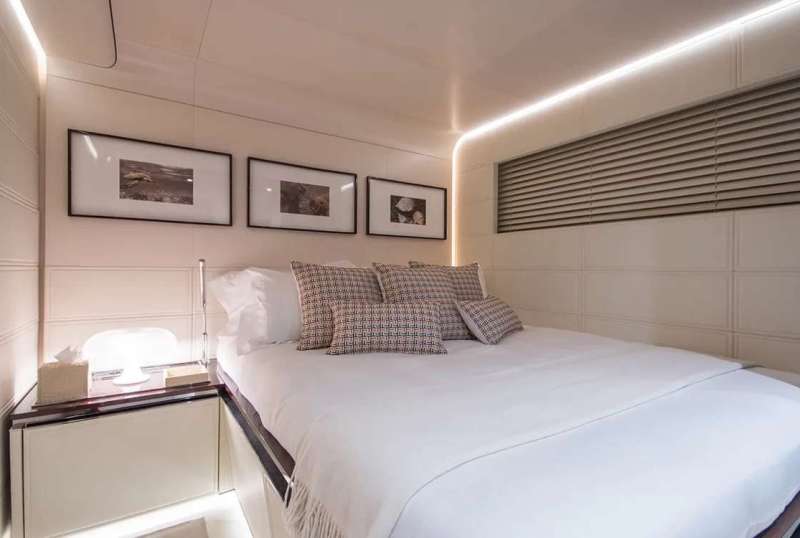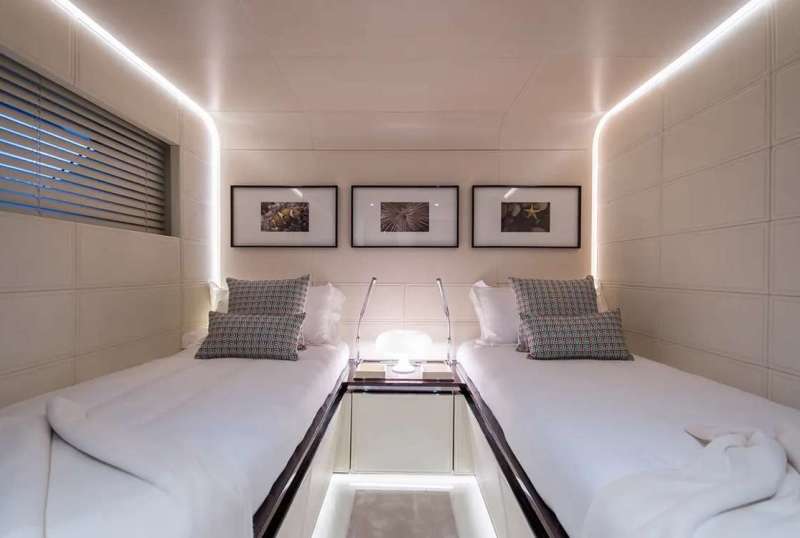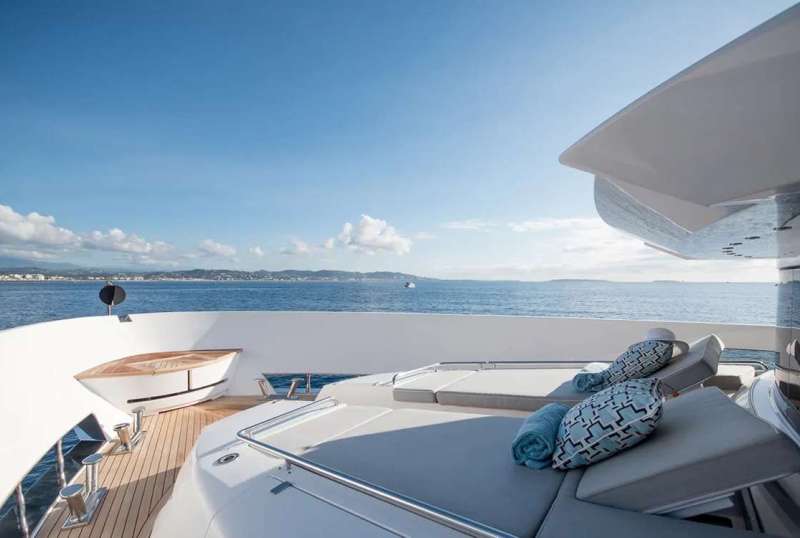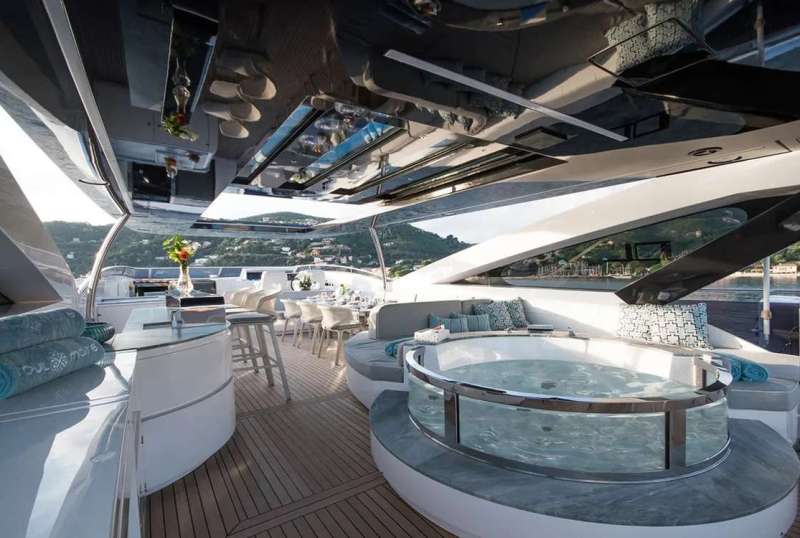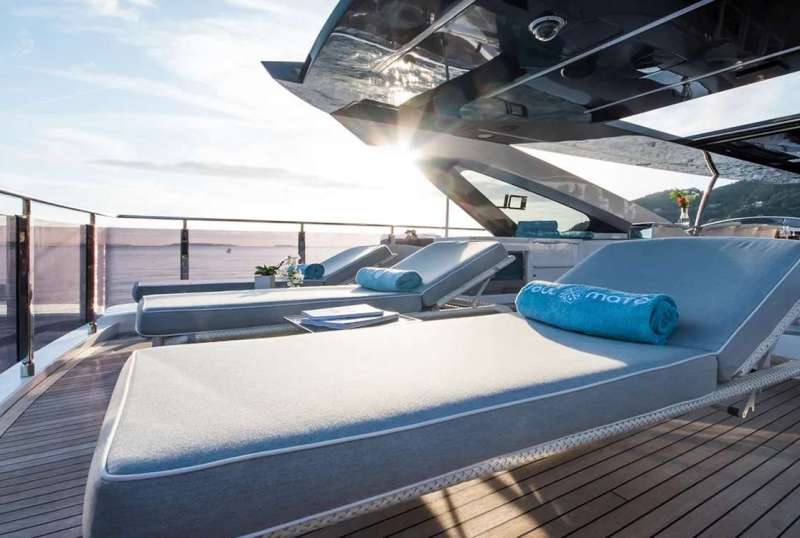 SOULMATE
From €85,000/week
5 cabins
112 ft
.
10 guests
Refit: 2019
215 Litres/Hr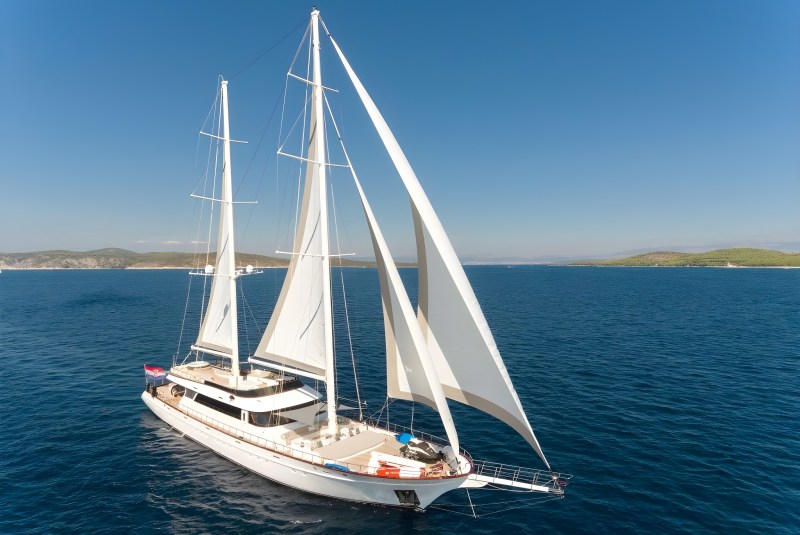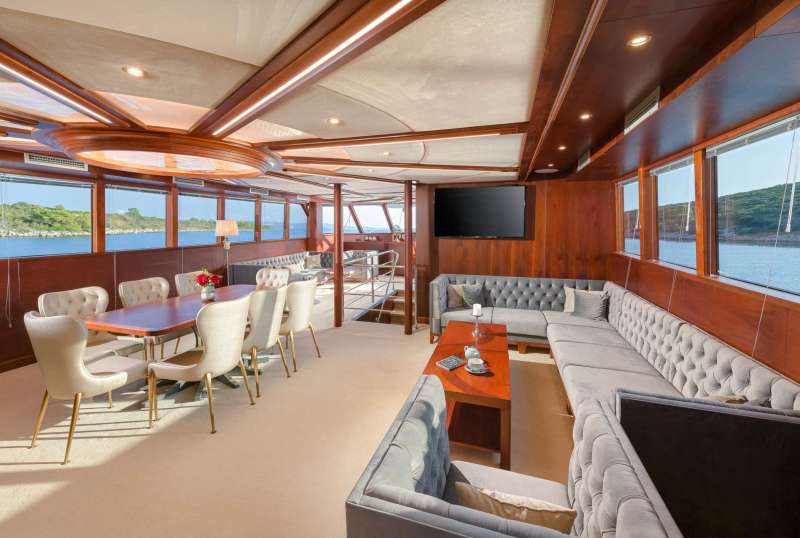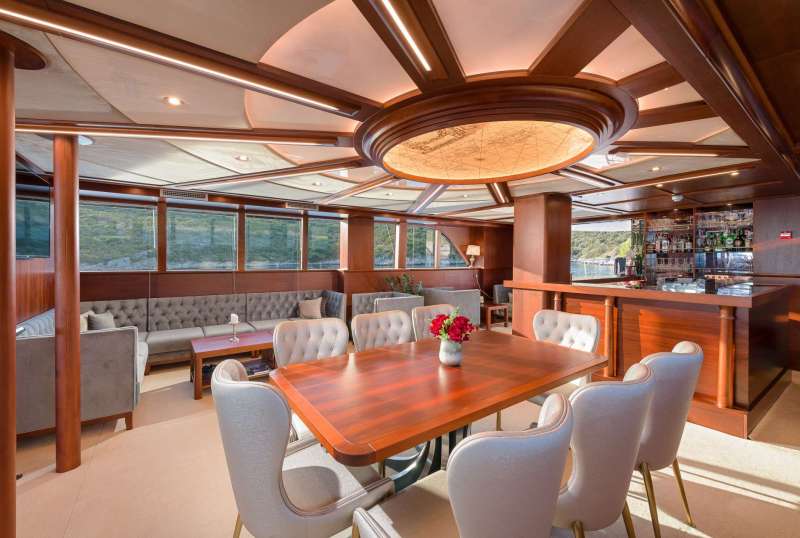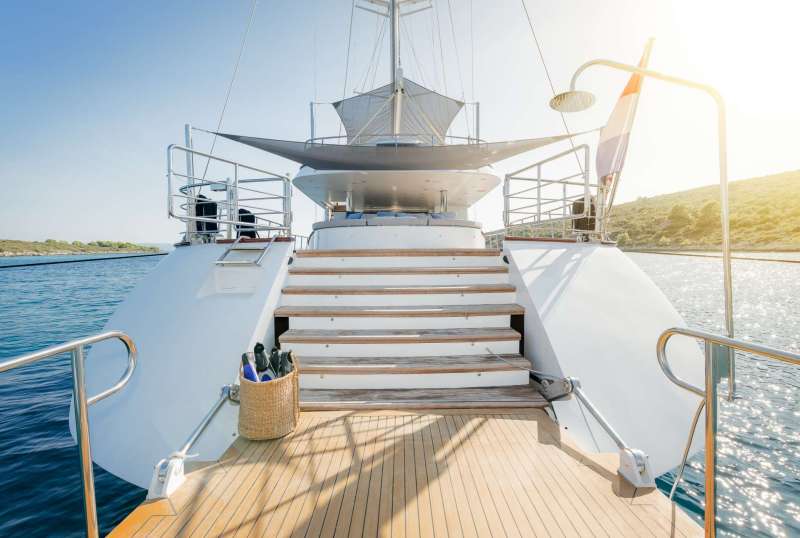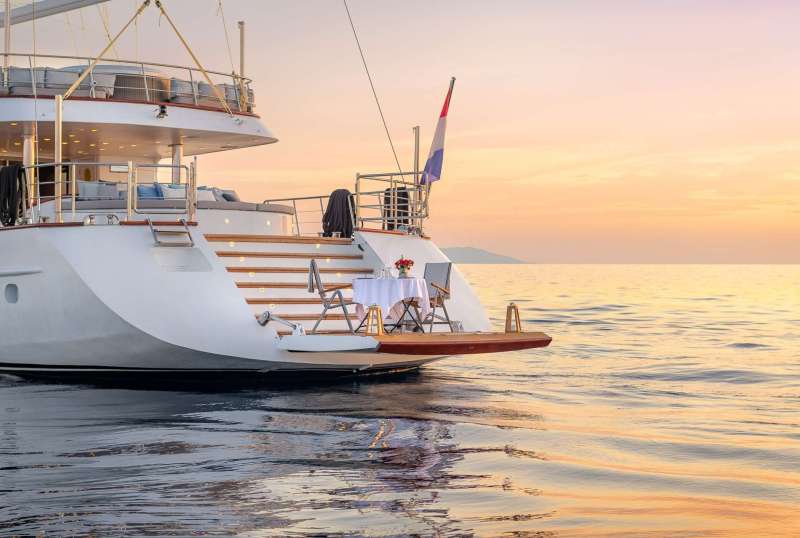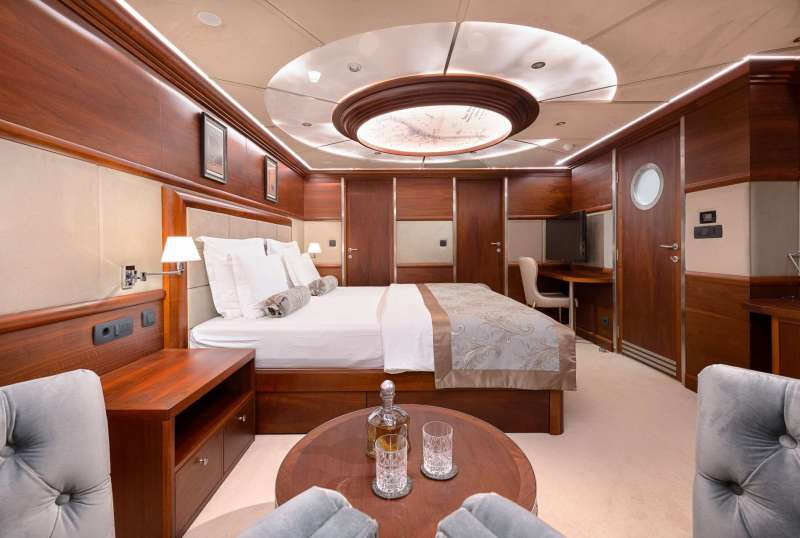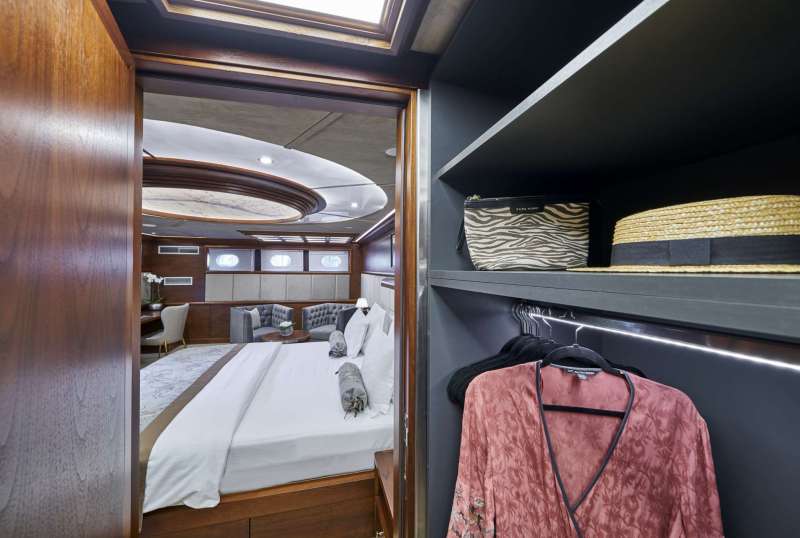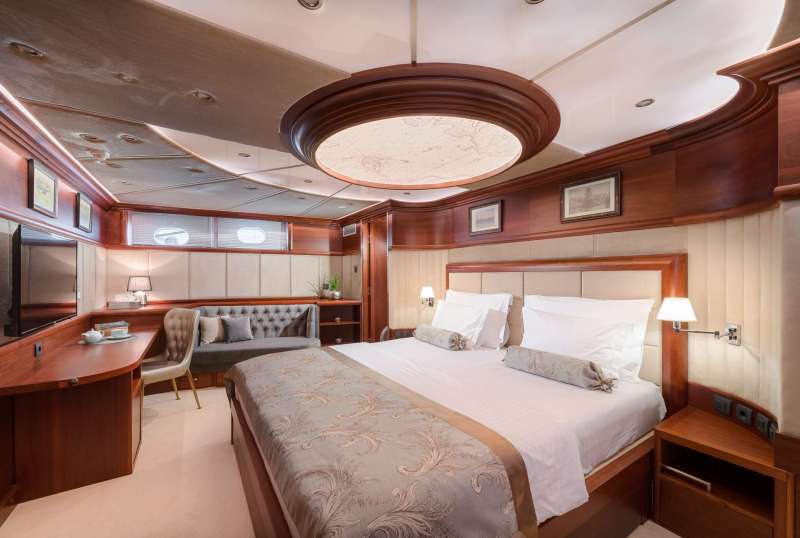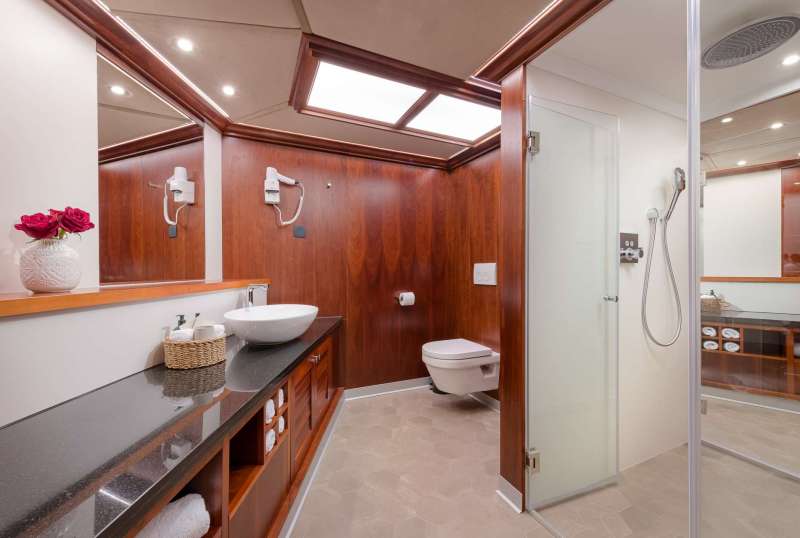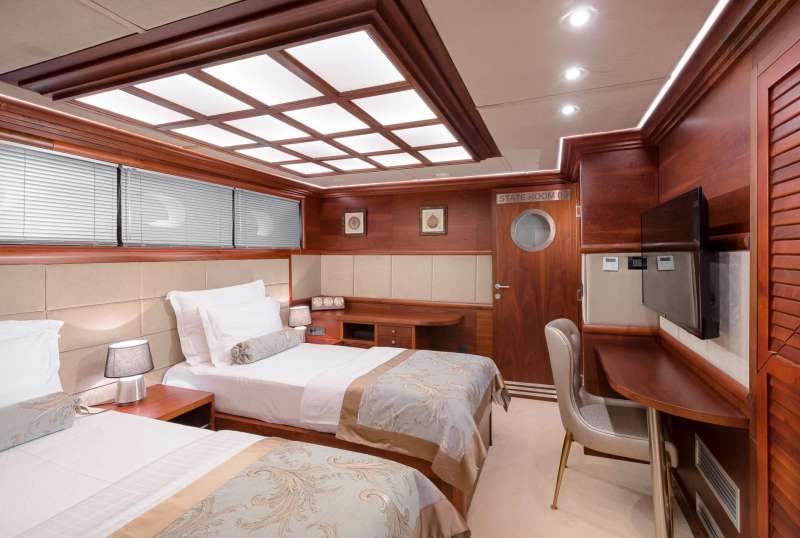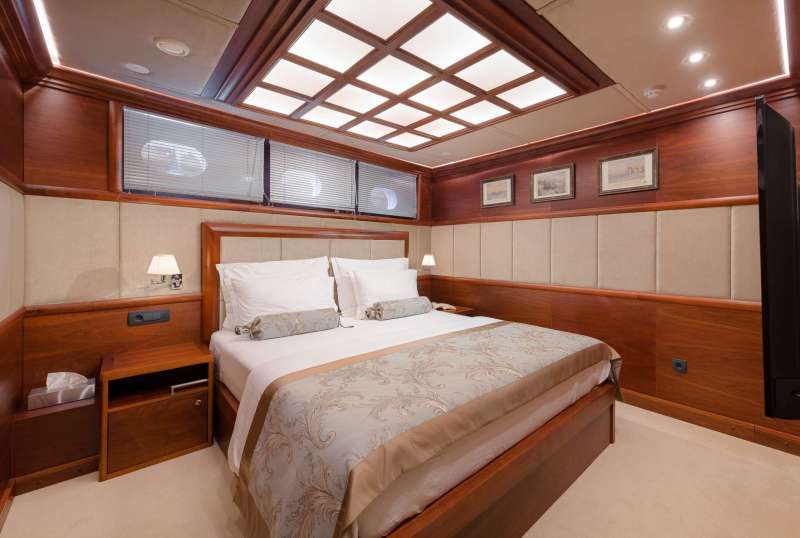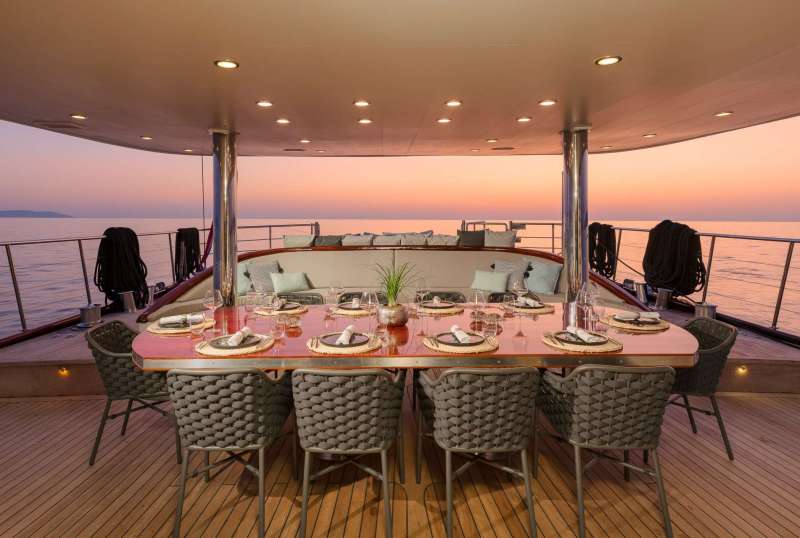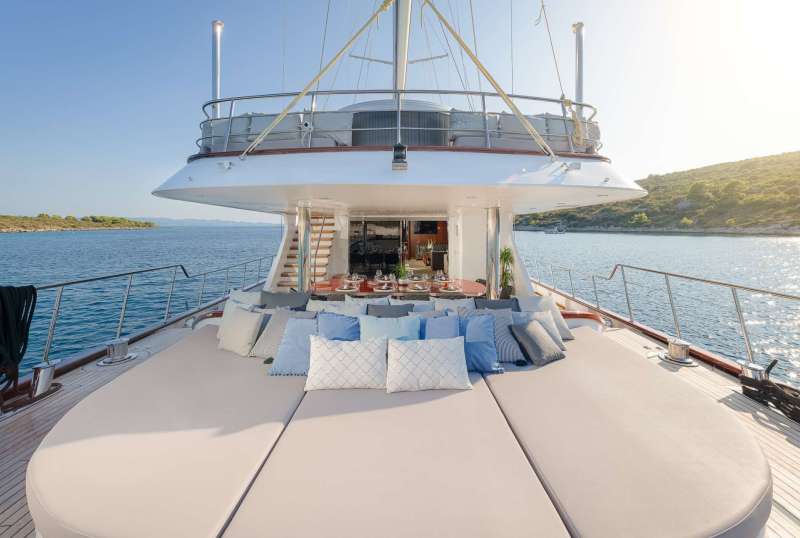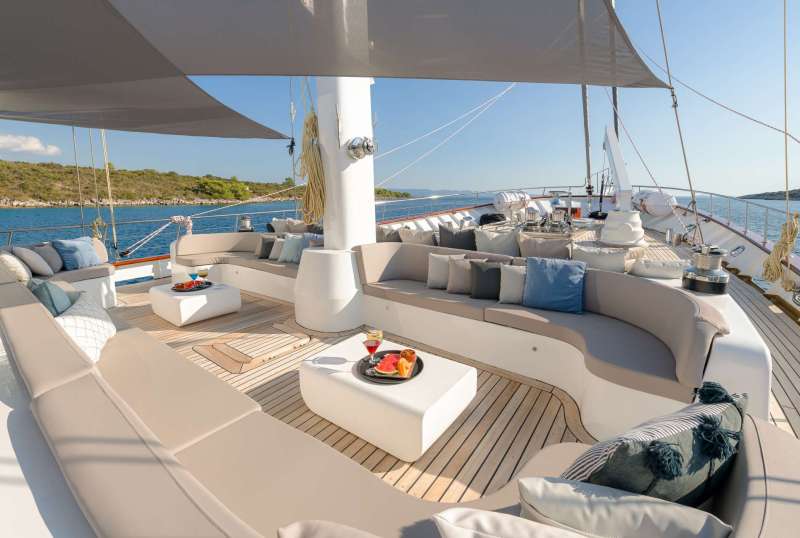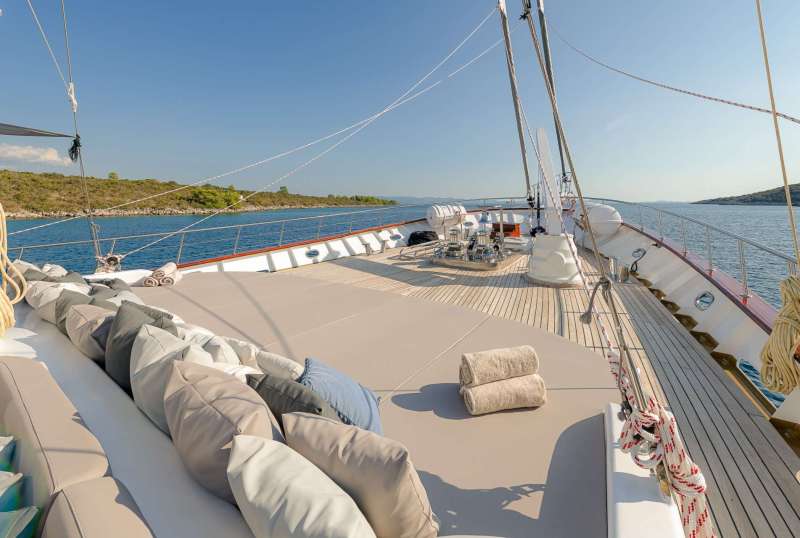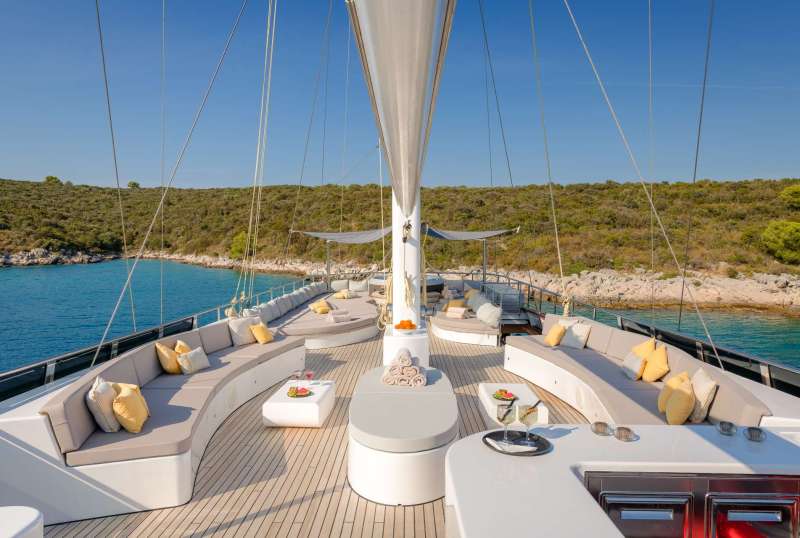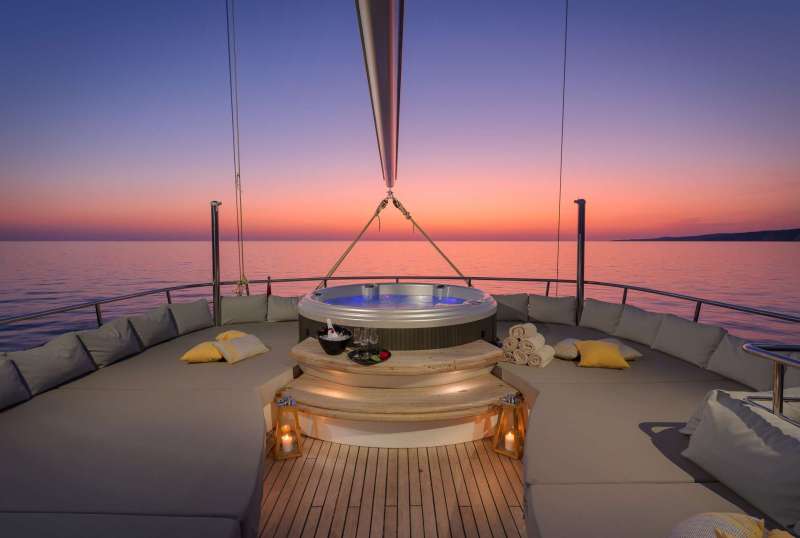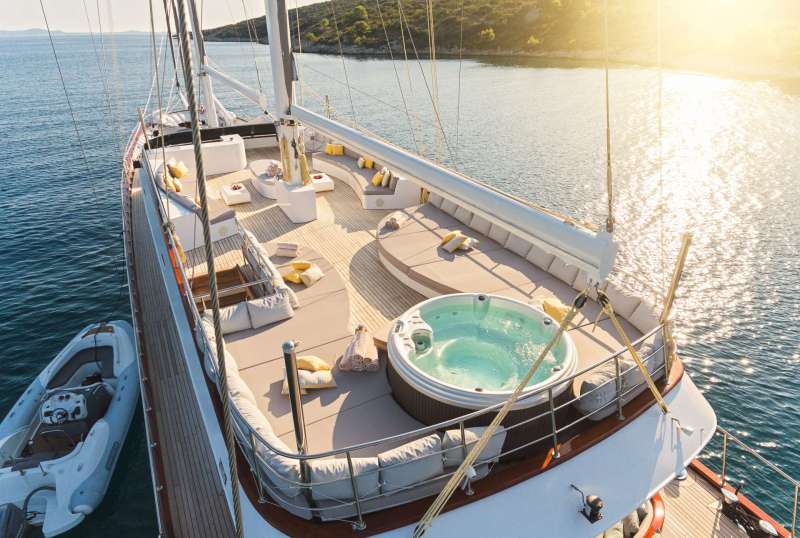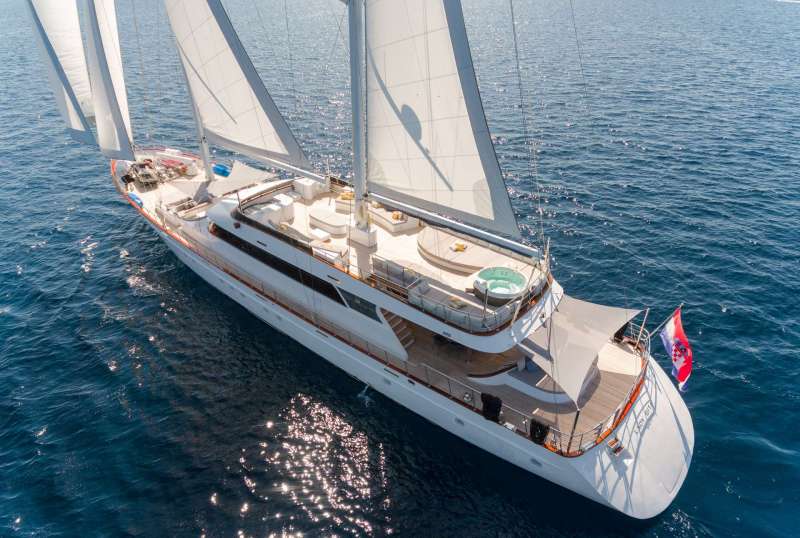 LADY GITA
From €85,000/week
6 cabins
161 ft
Custom
12 guests
Built: 2019
60 Litres/Hr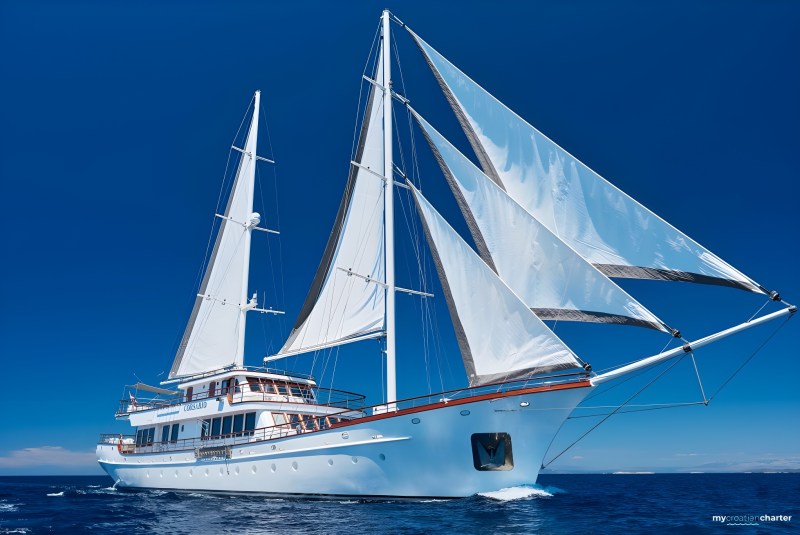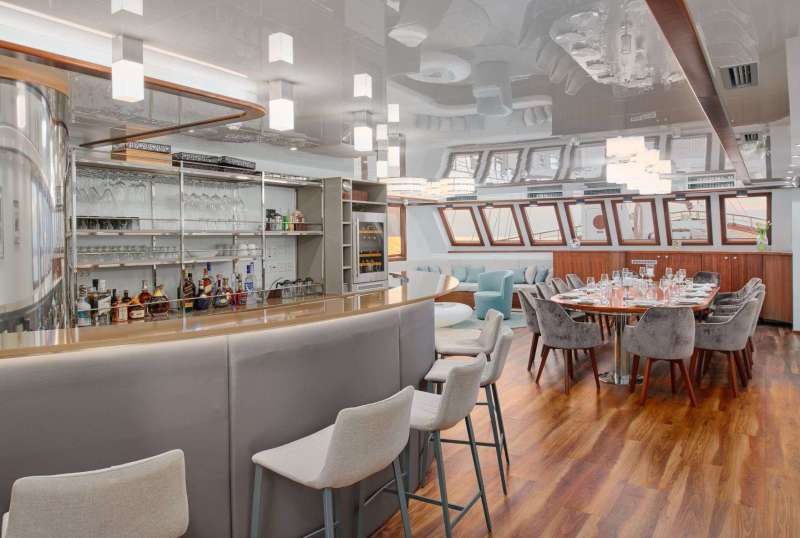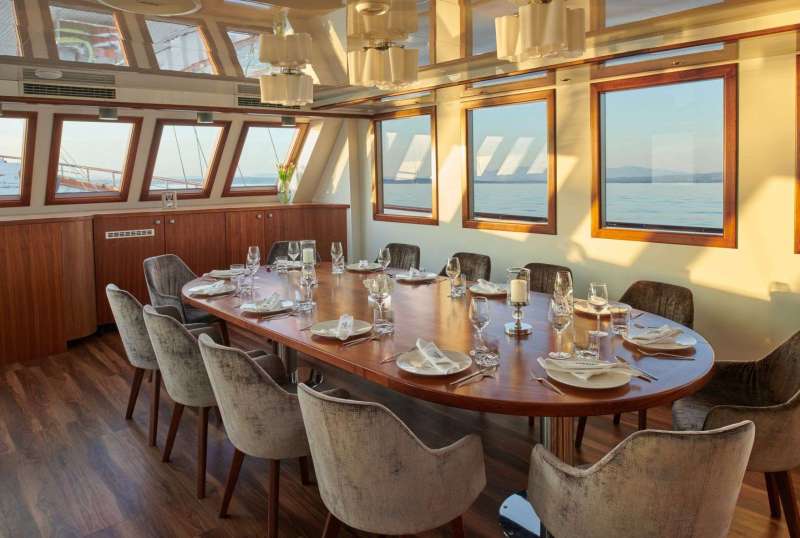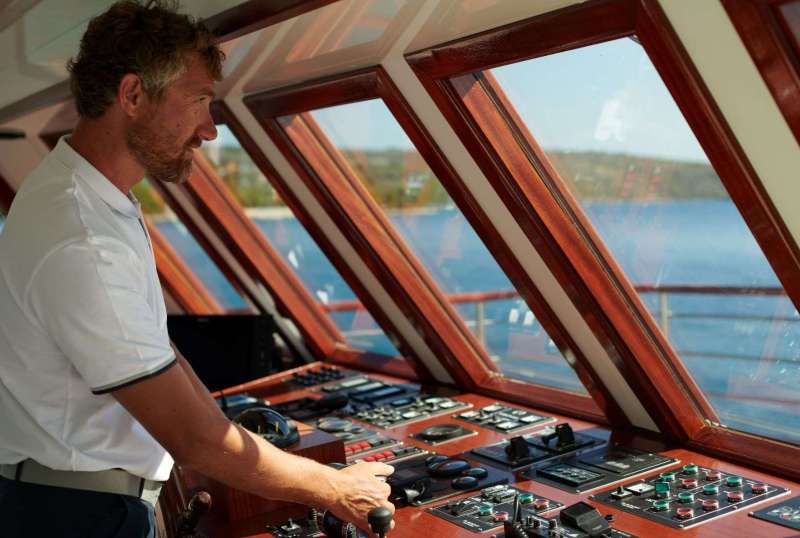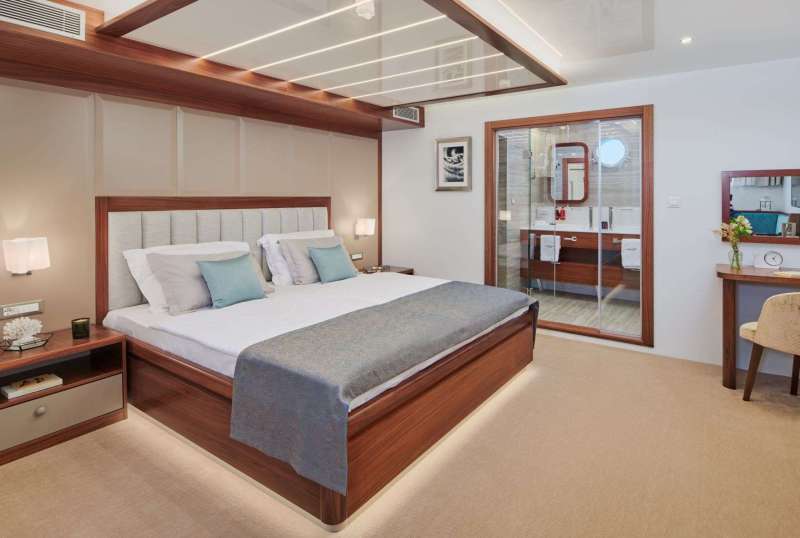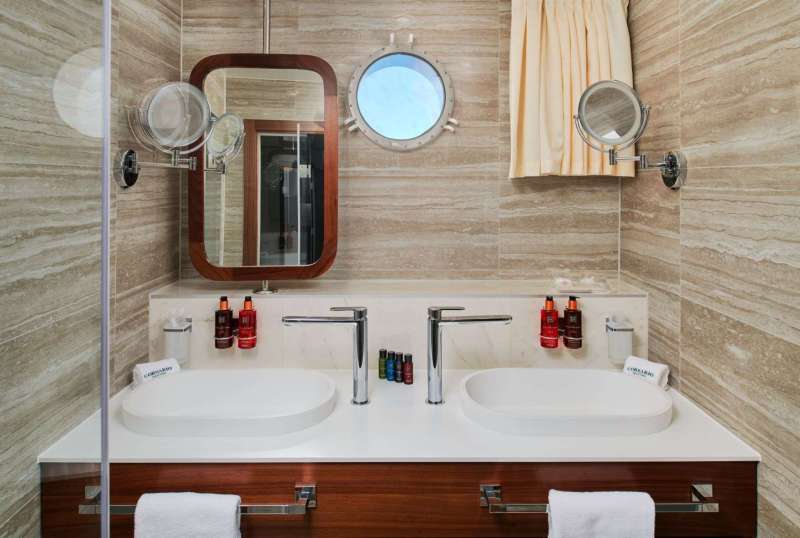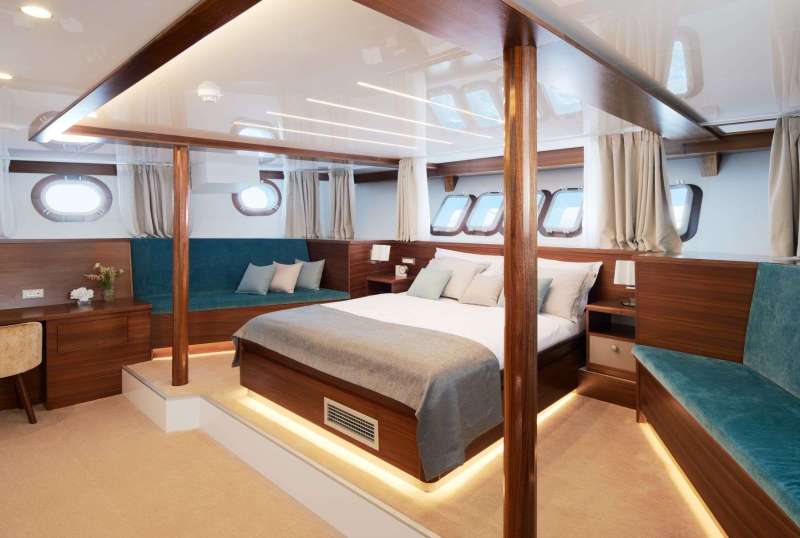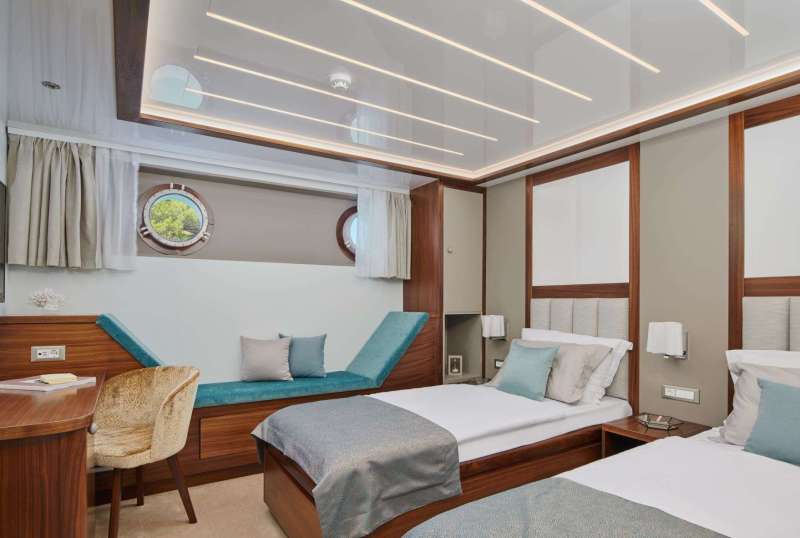 CORSARIO
From €85,000/week
6 cabins
157 ft
12 guests
Built: 2019
100 Litres/Hr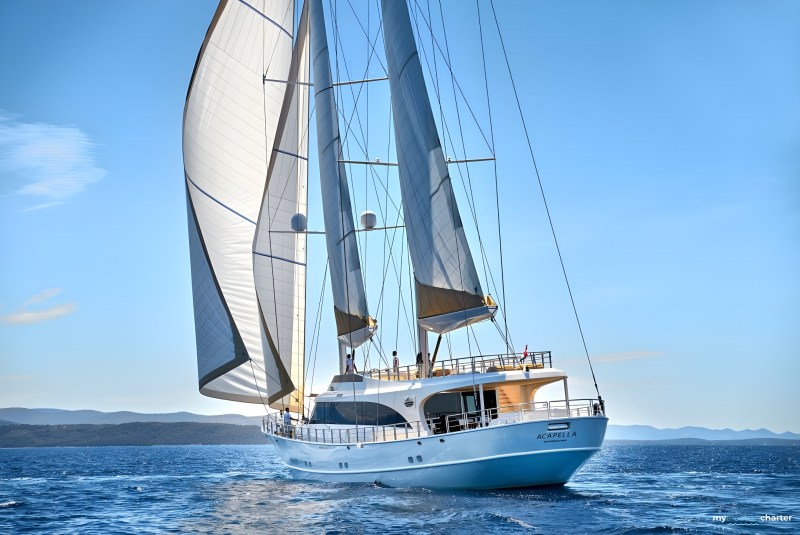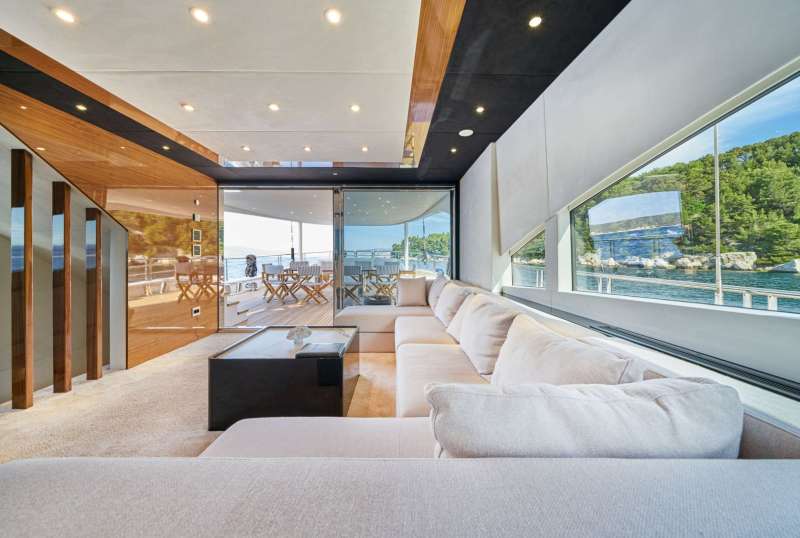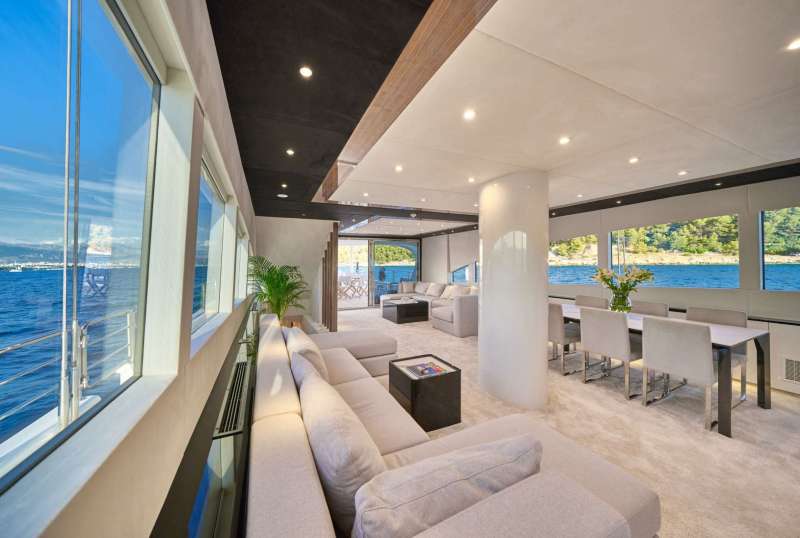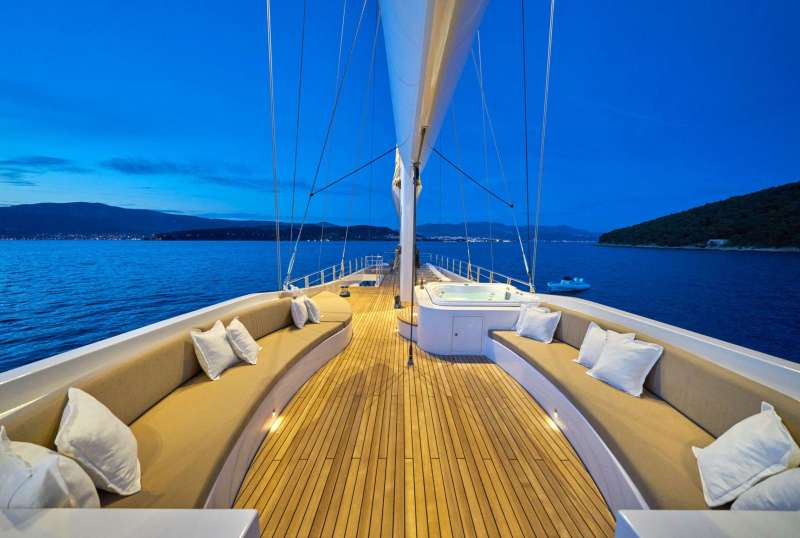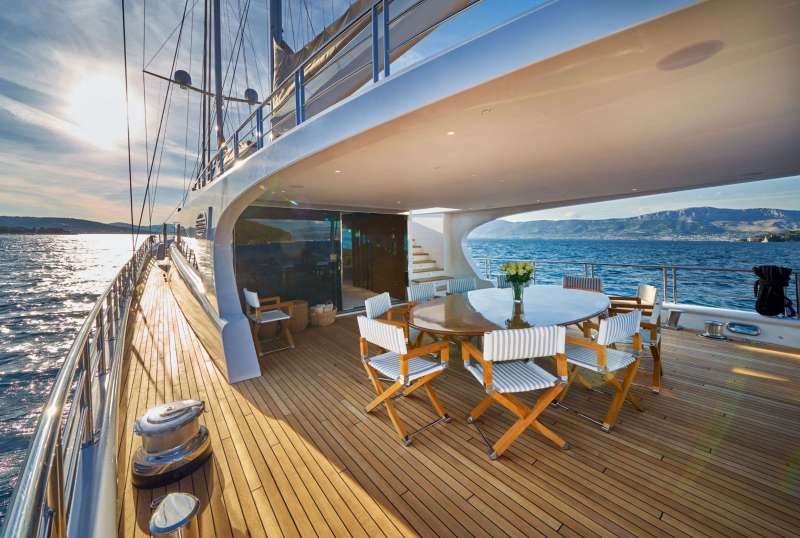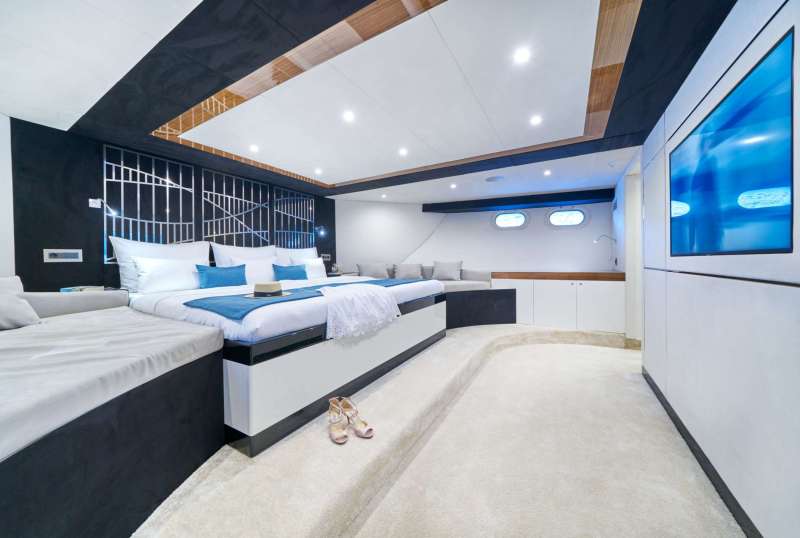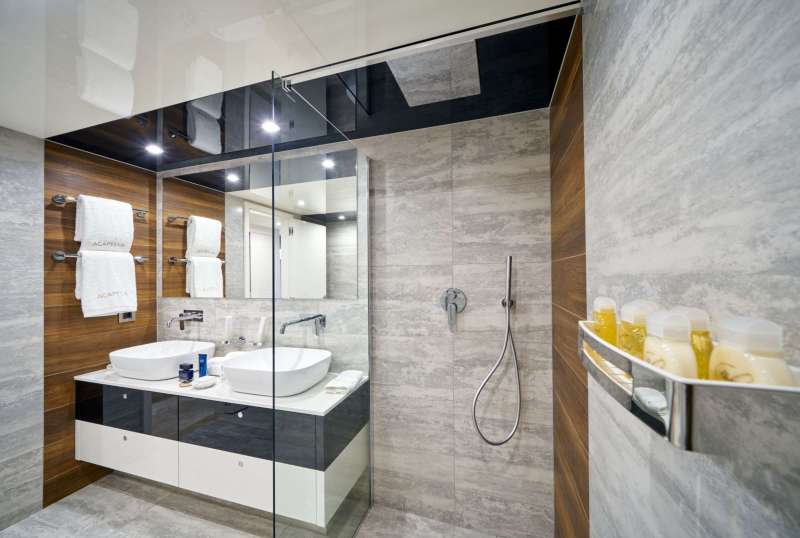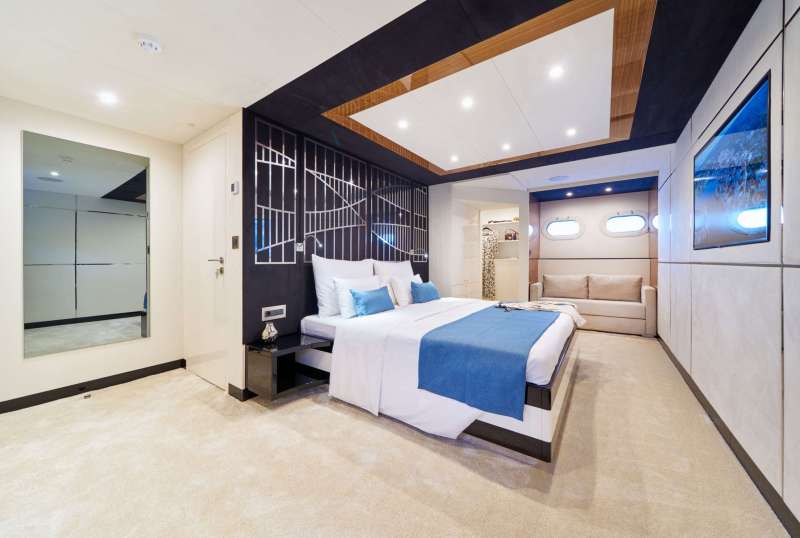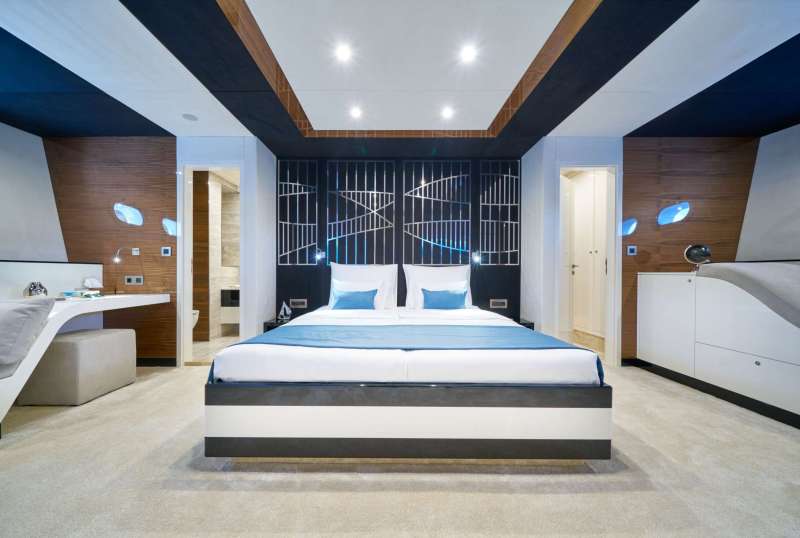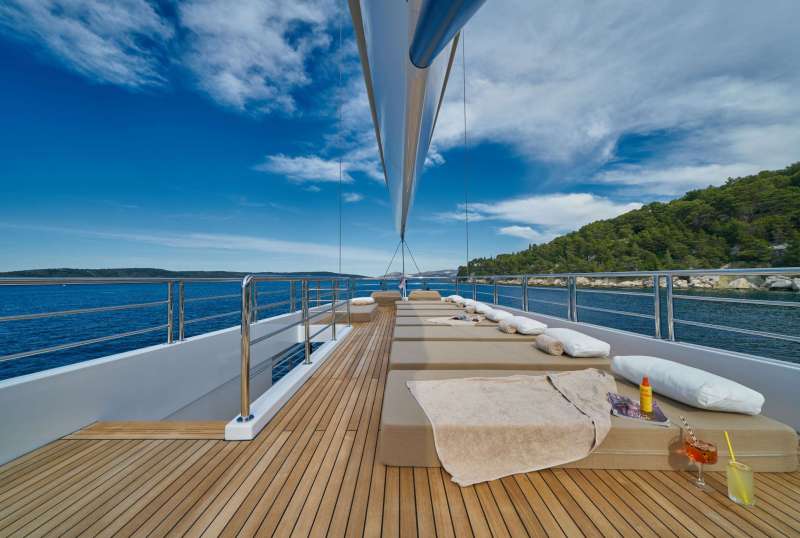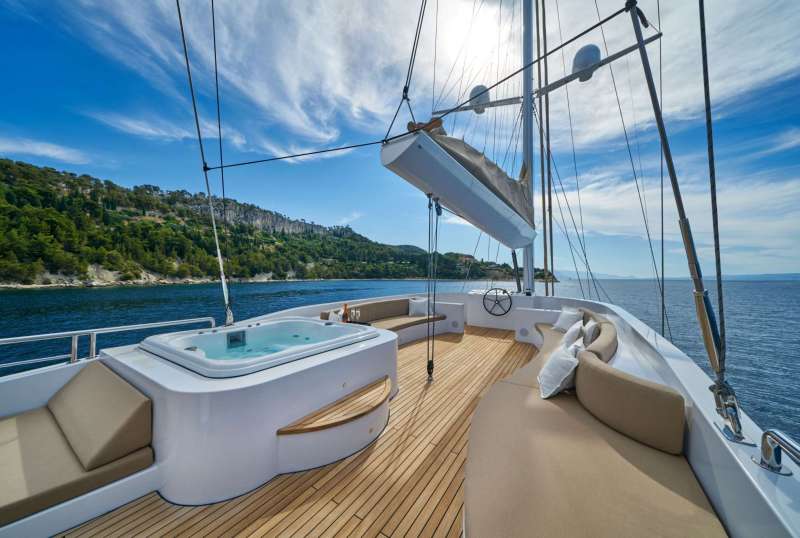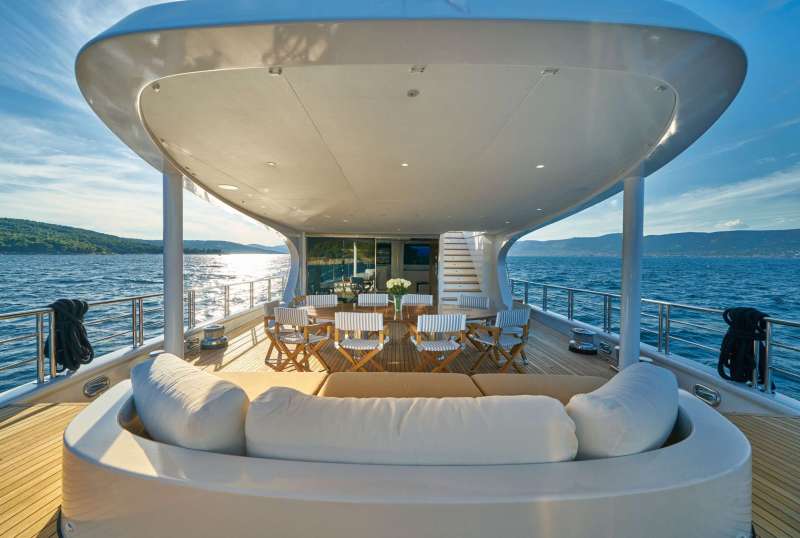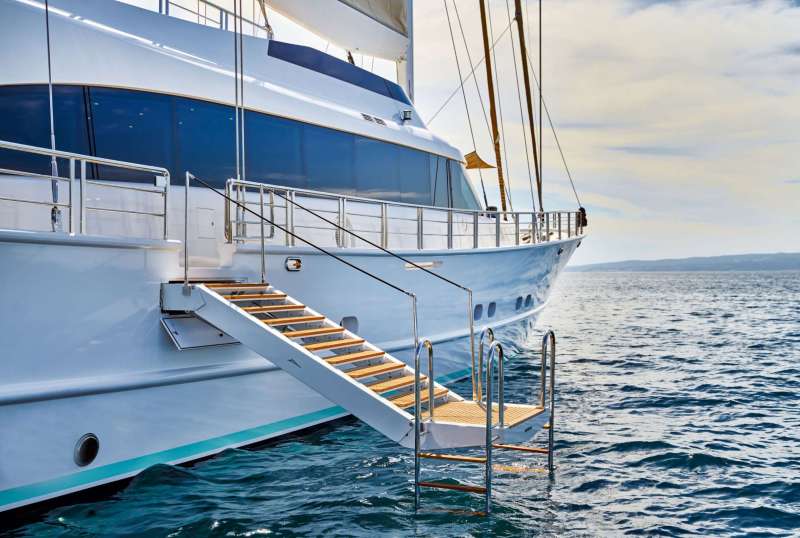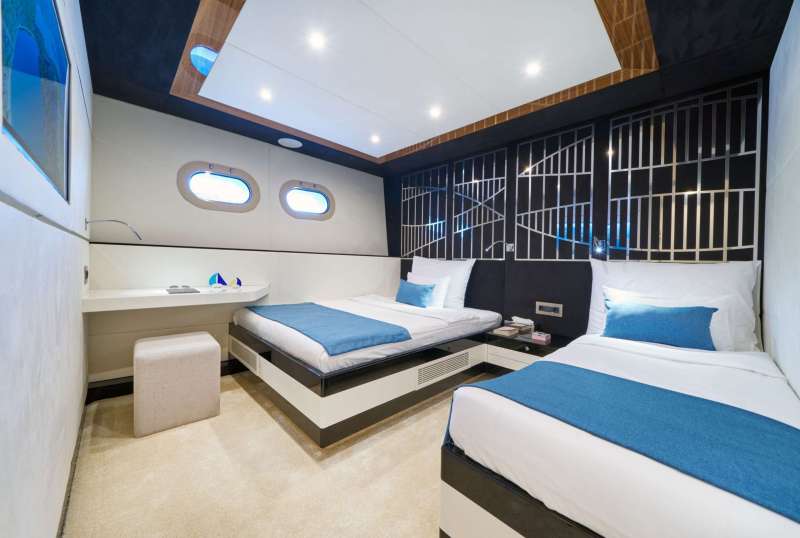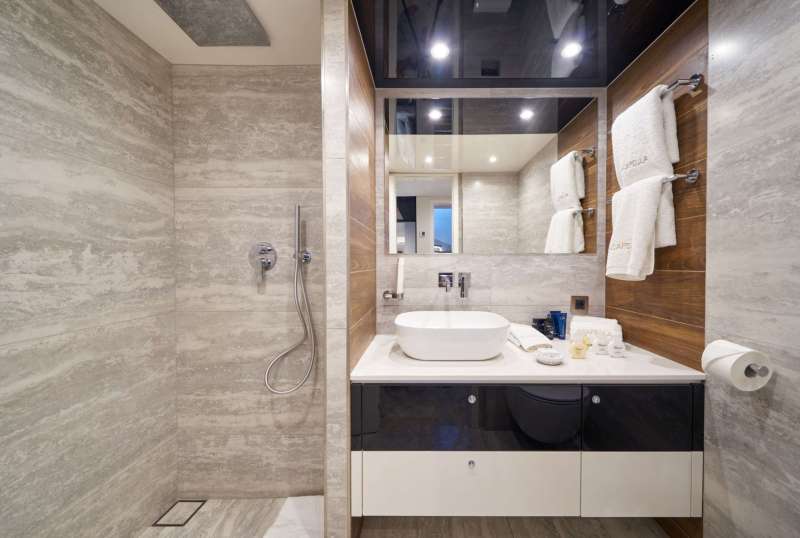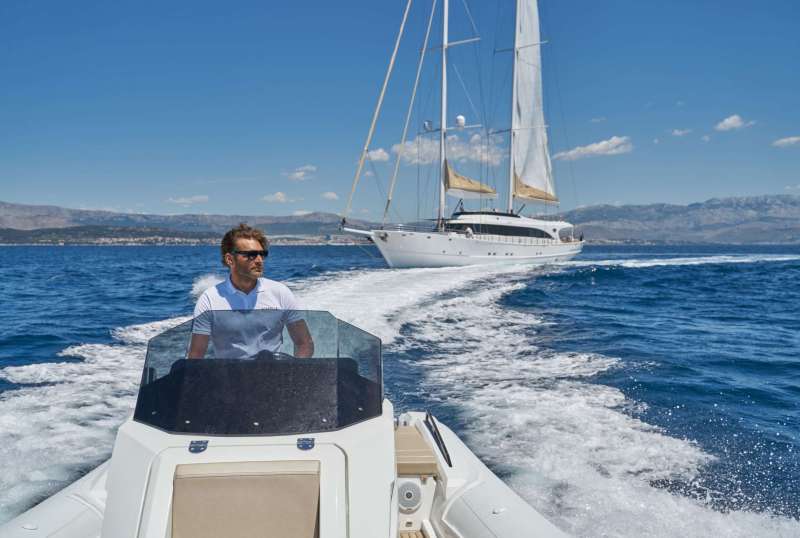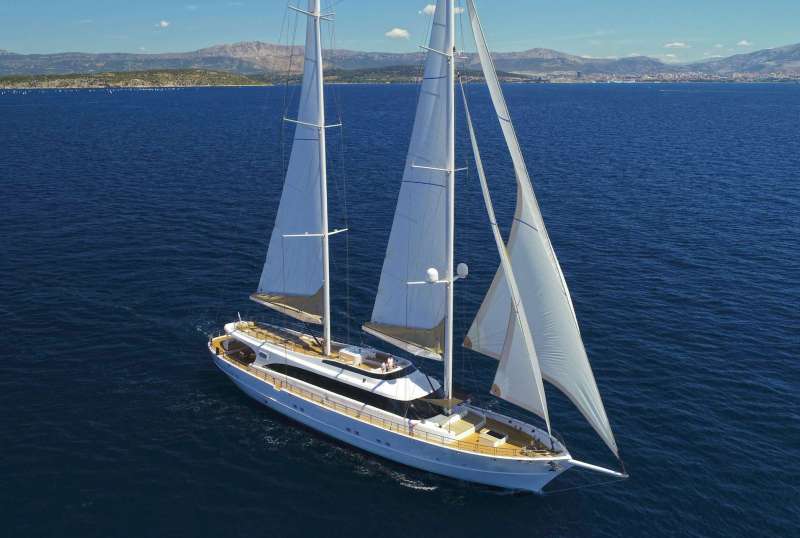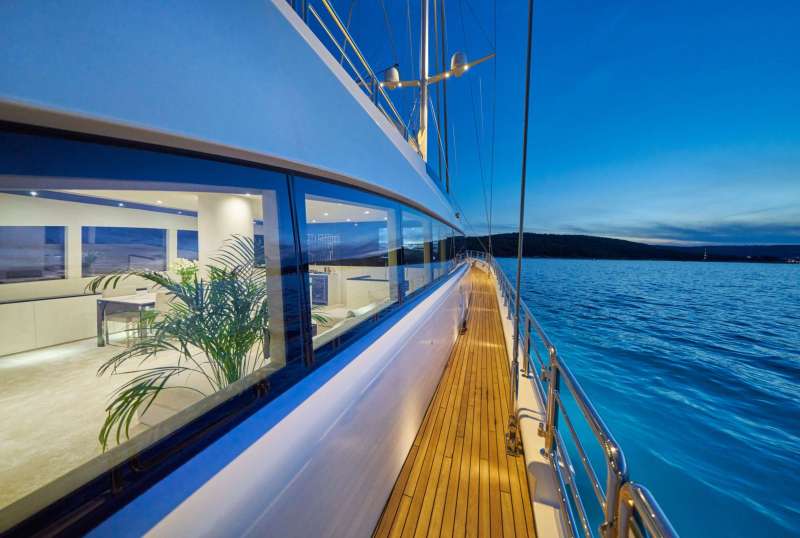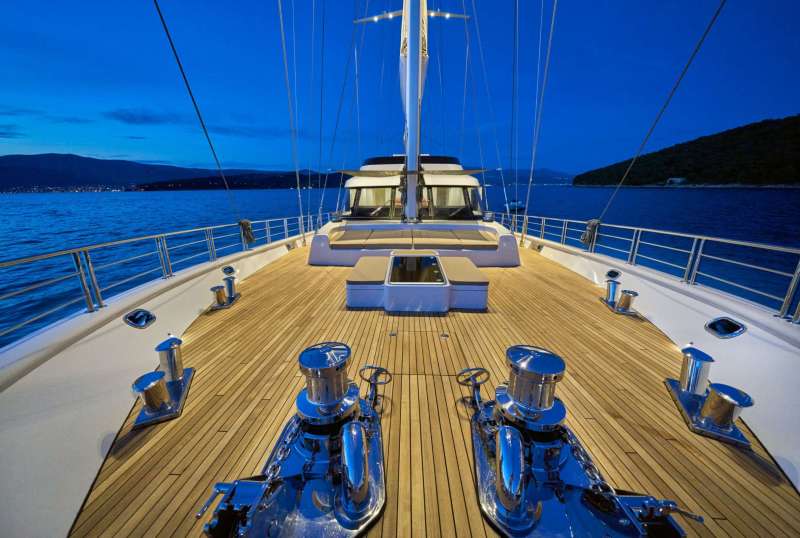 ACAPELLA
From €85,000/week
5 cabins
160 ft
.
12 guests
Built: 2021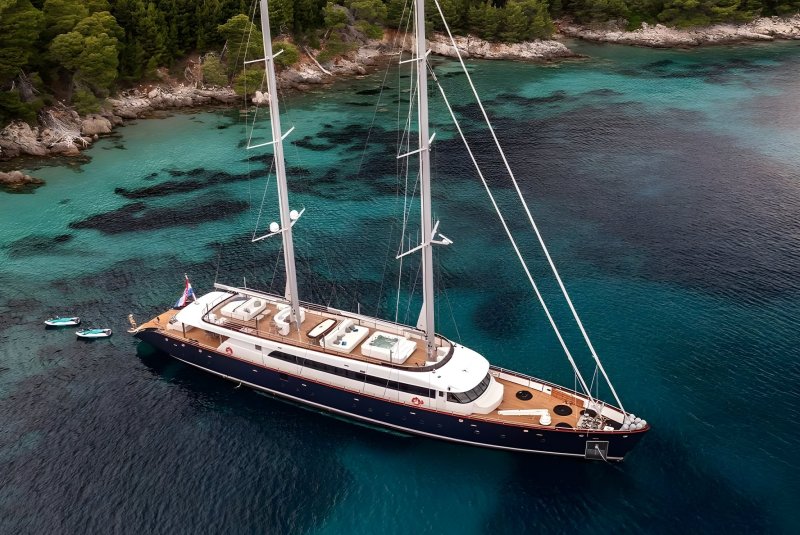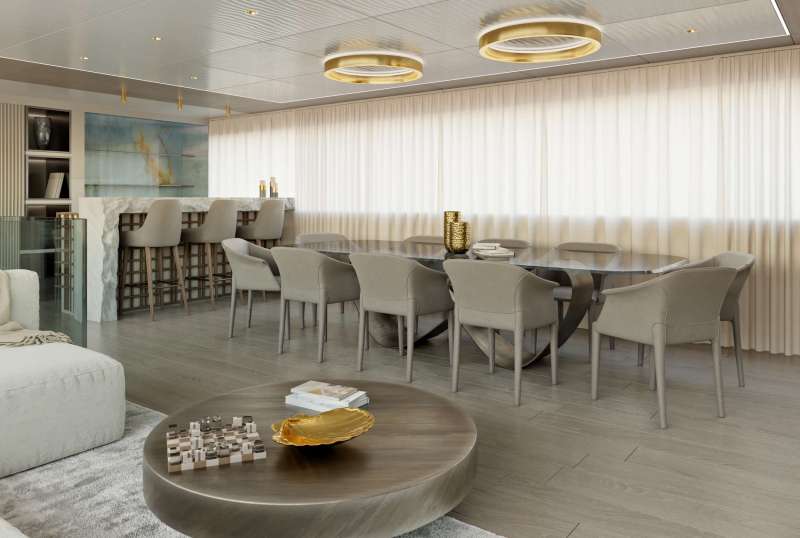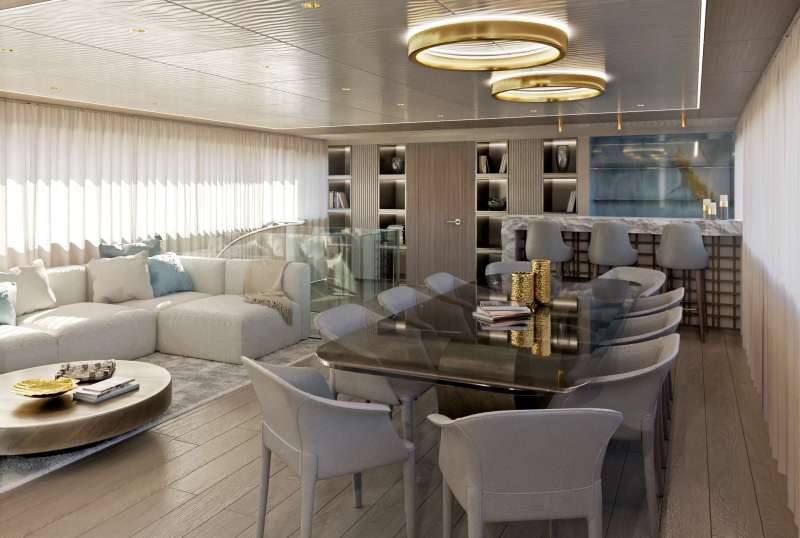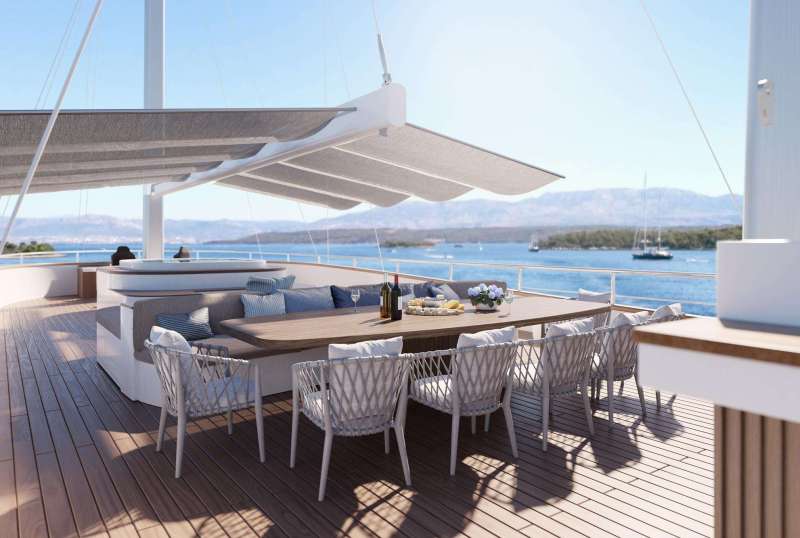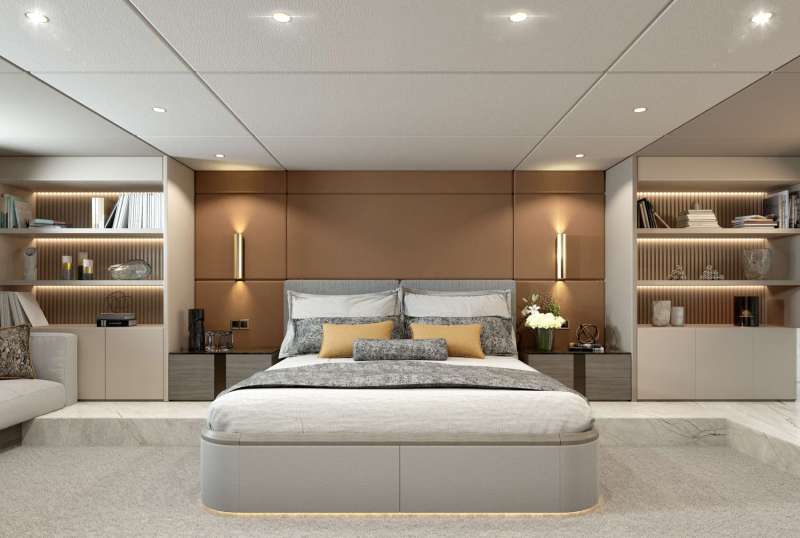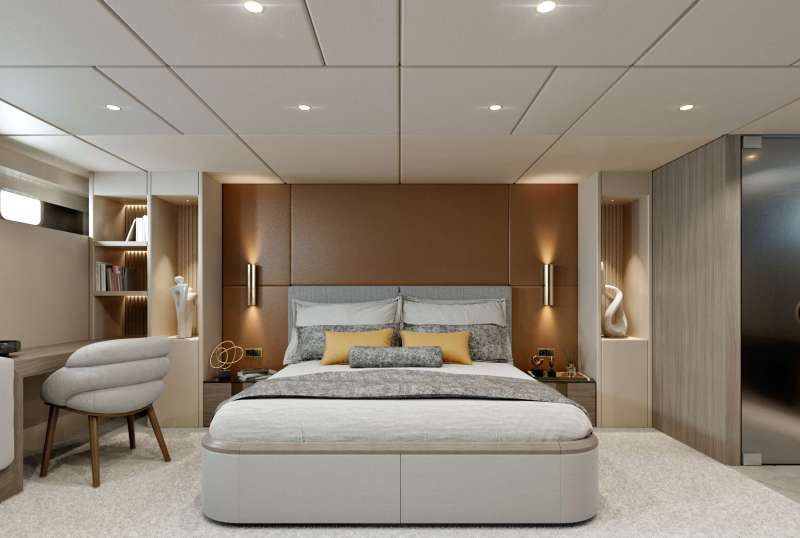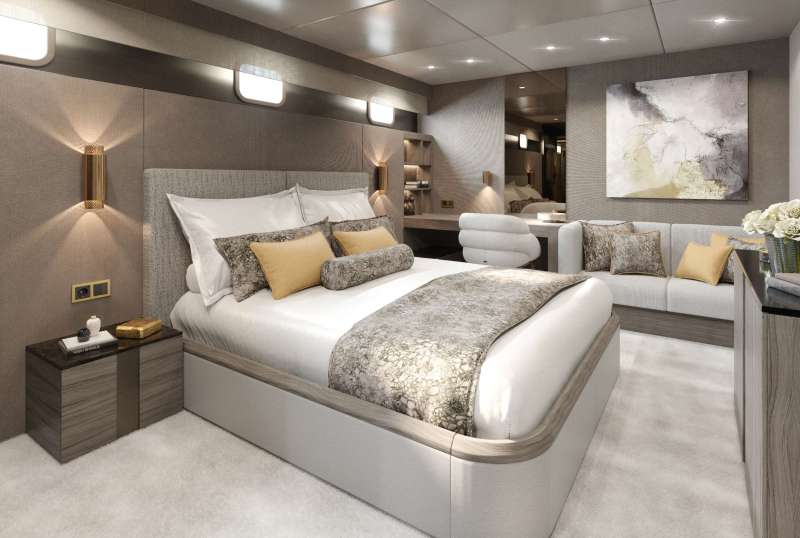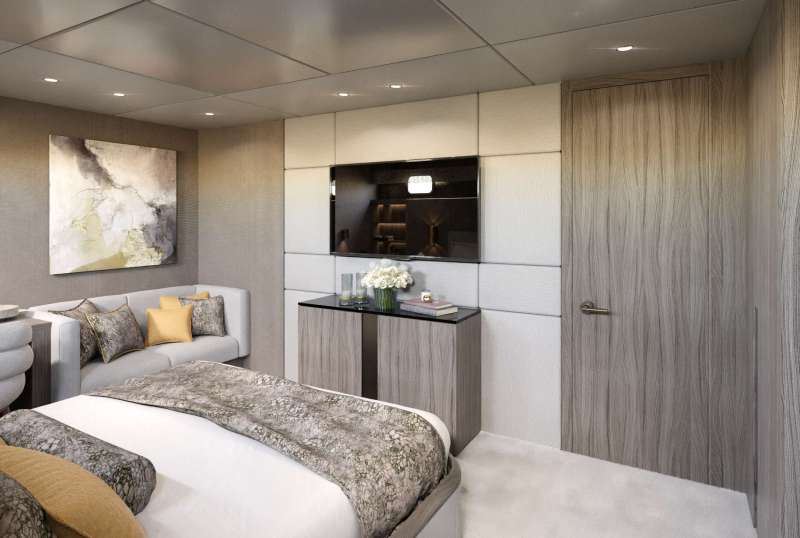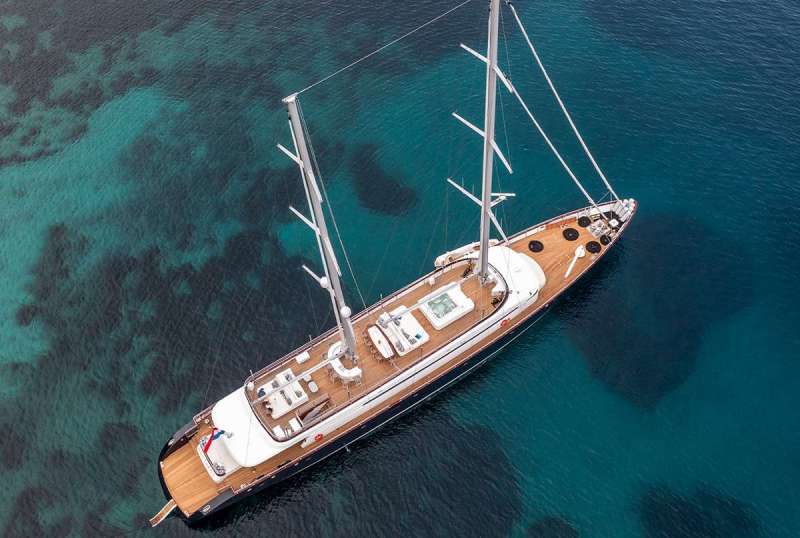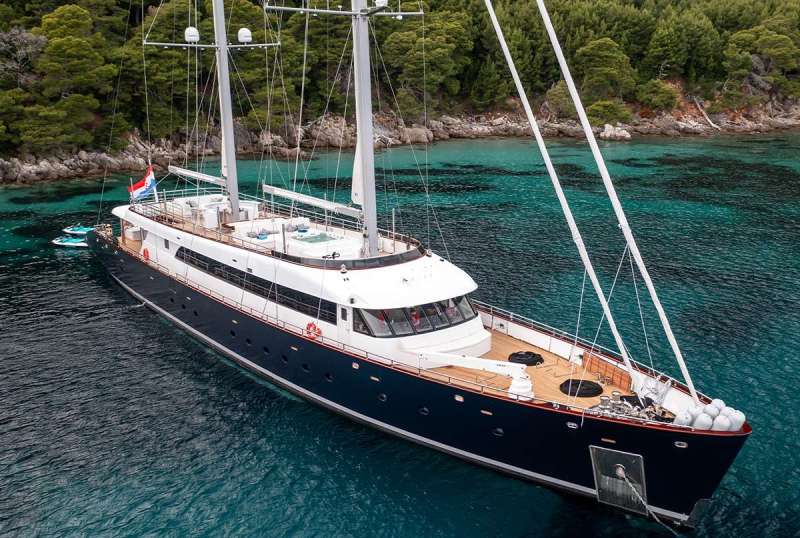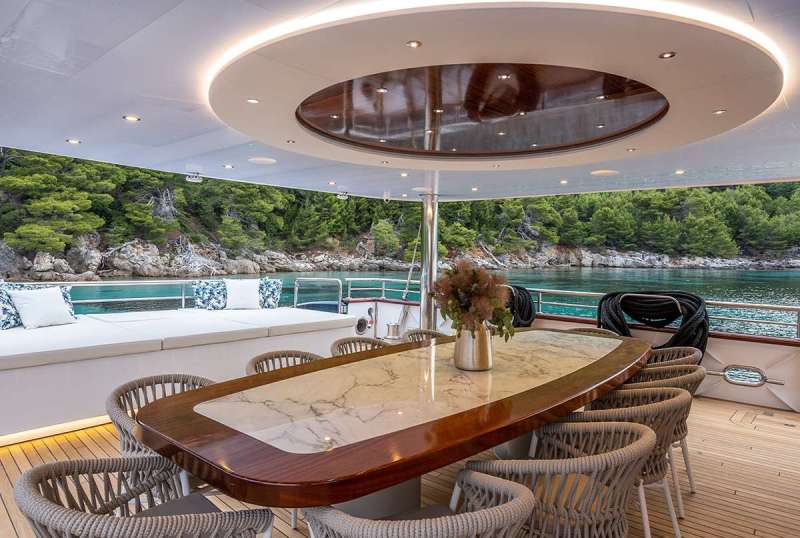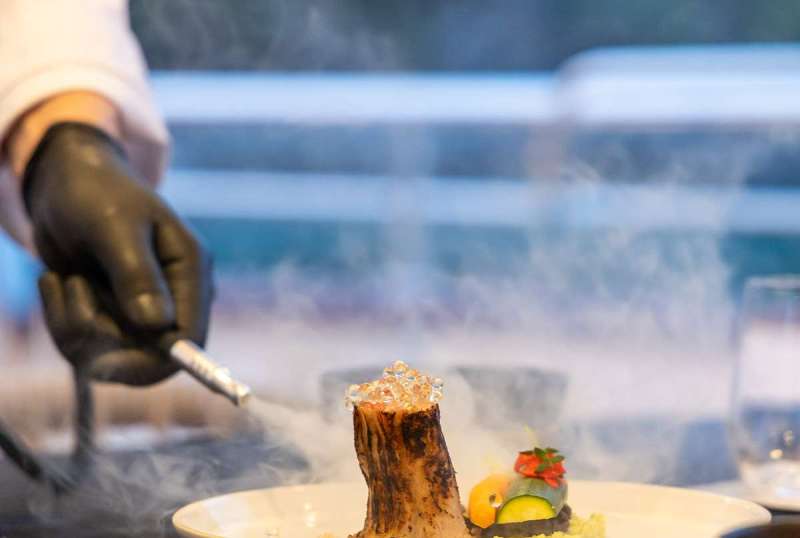 Nocturno
From €79,000/week
6 cabins
158 ft
Custom
12 guests
Built: 2023
110 Litres/Hr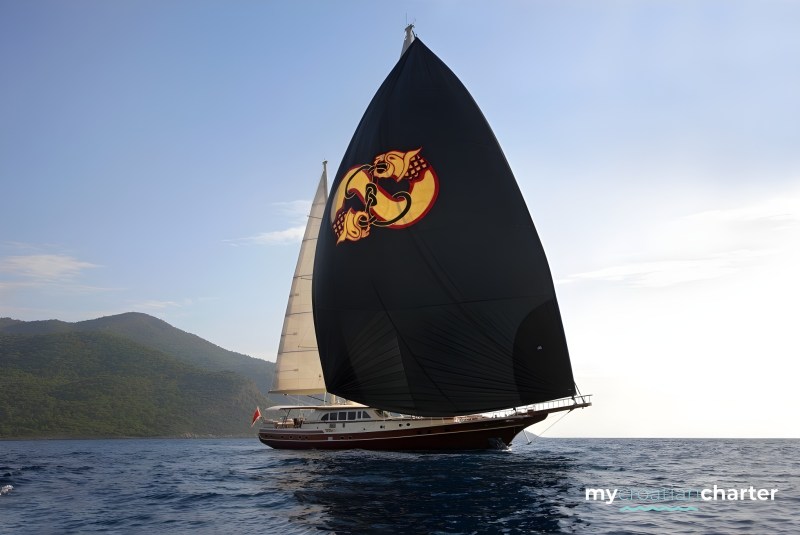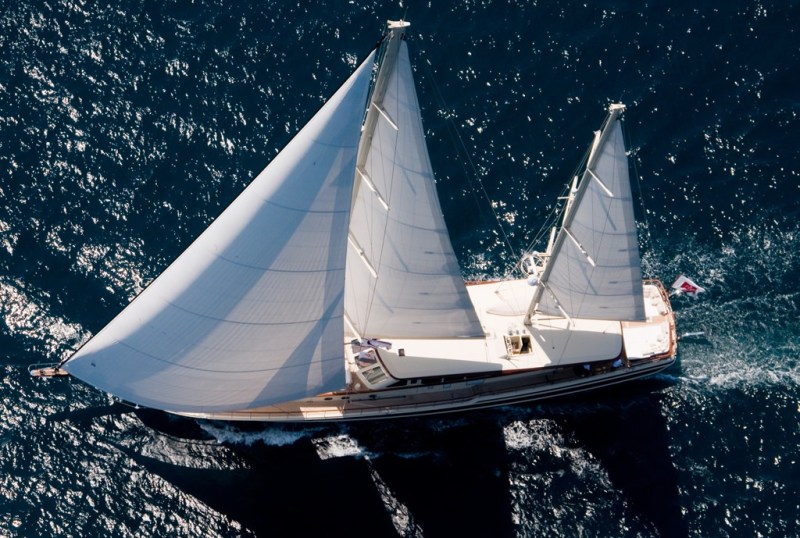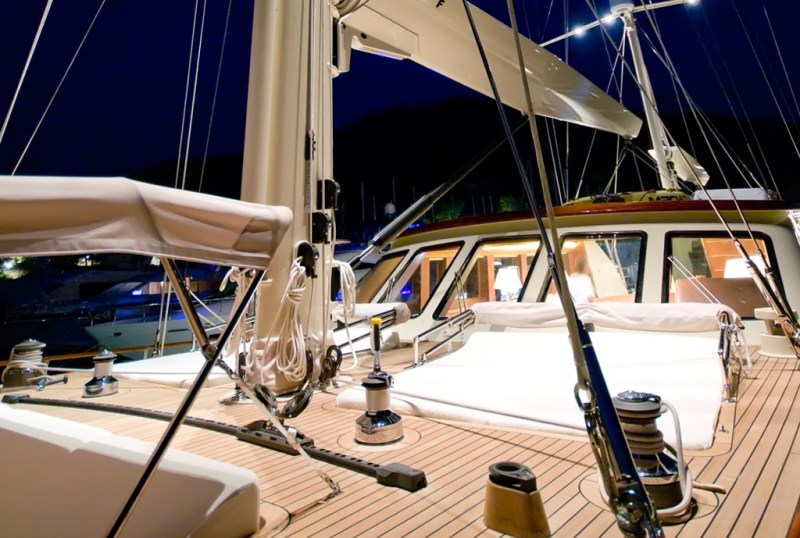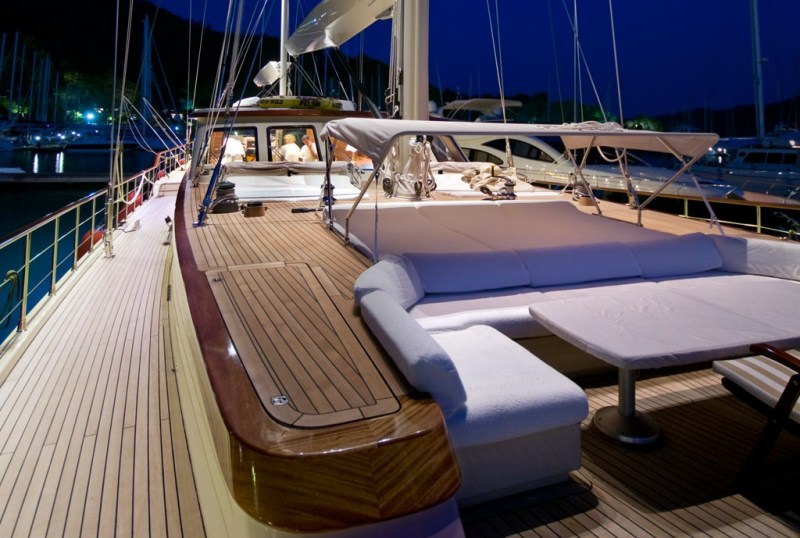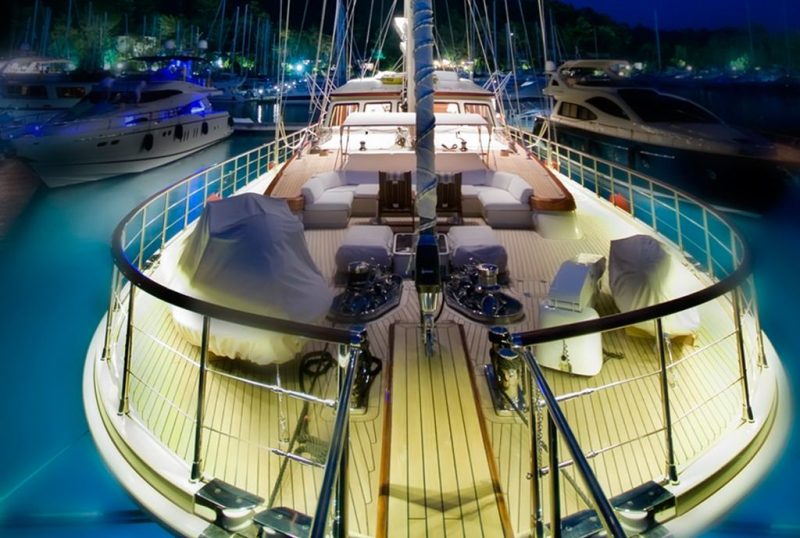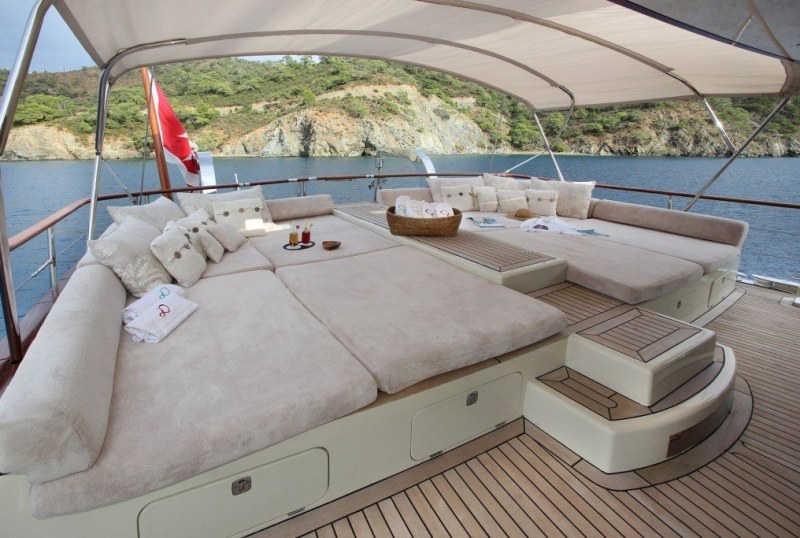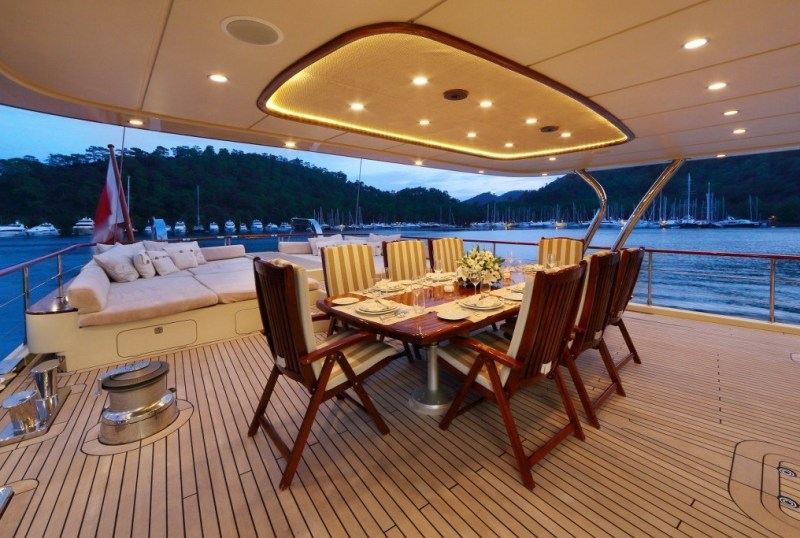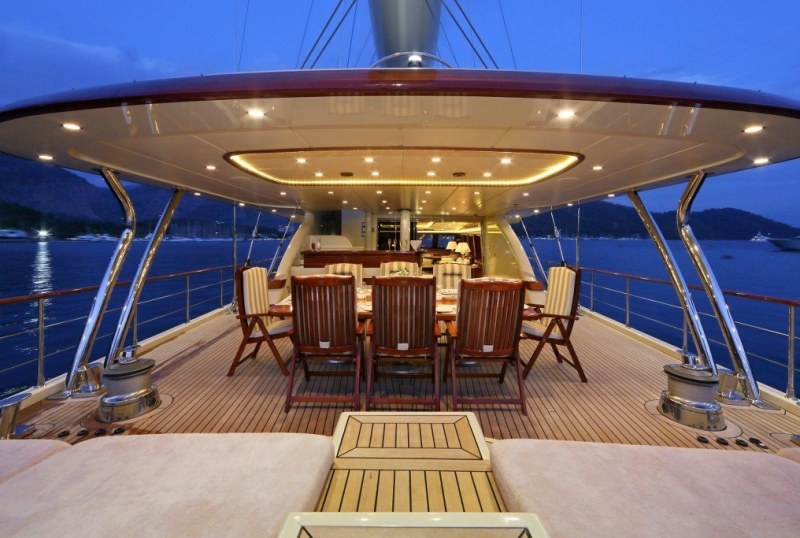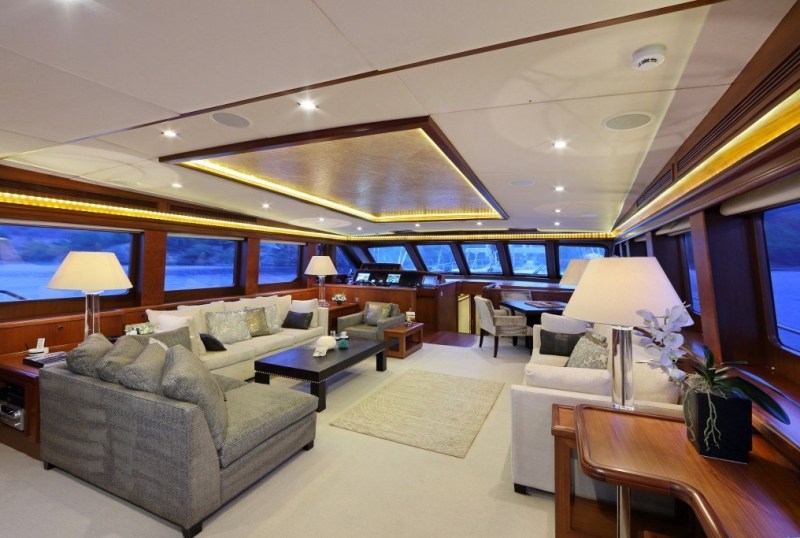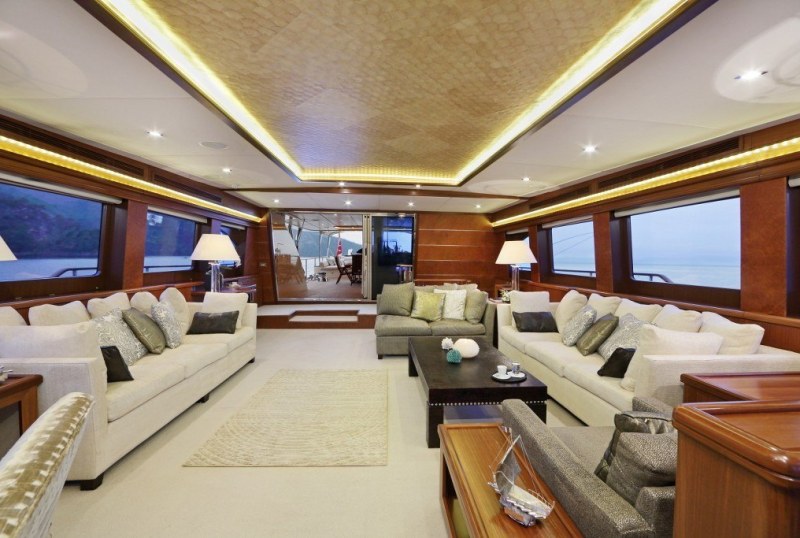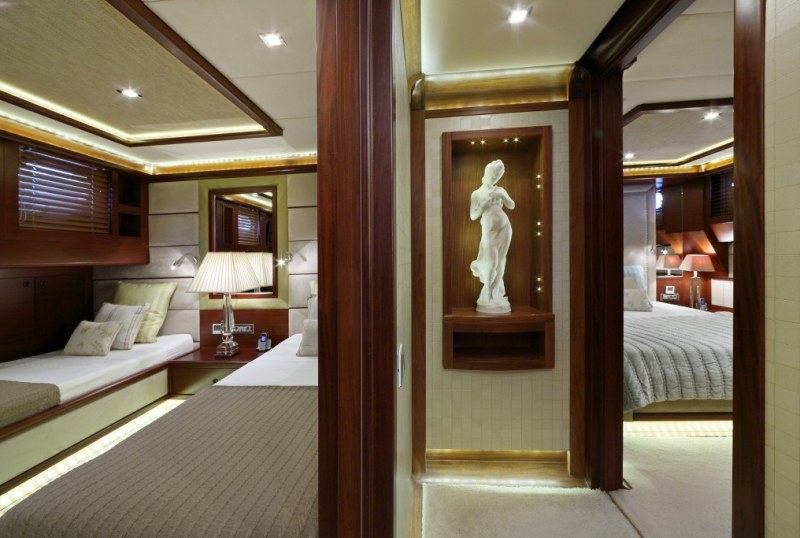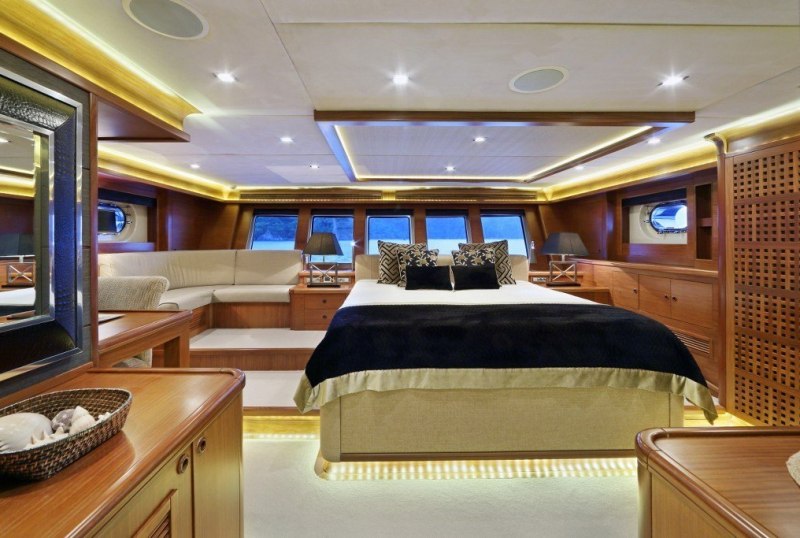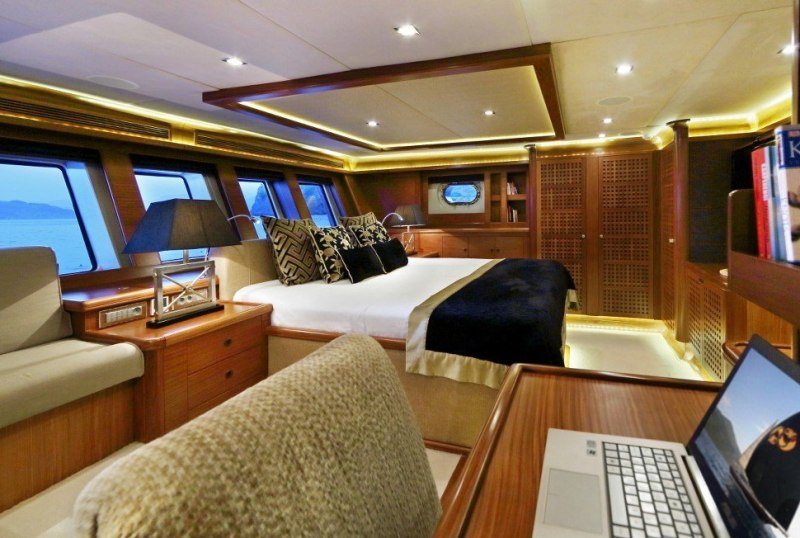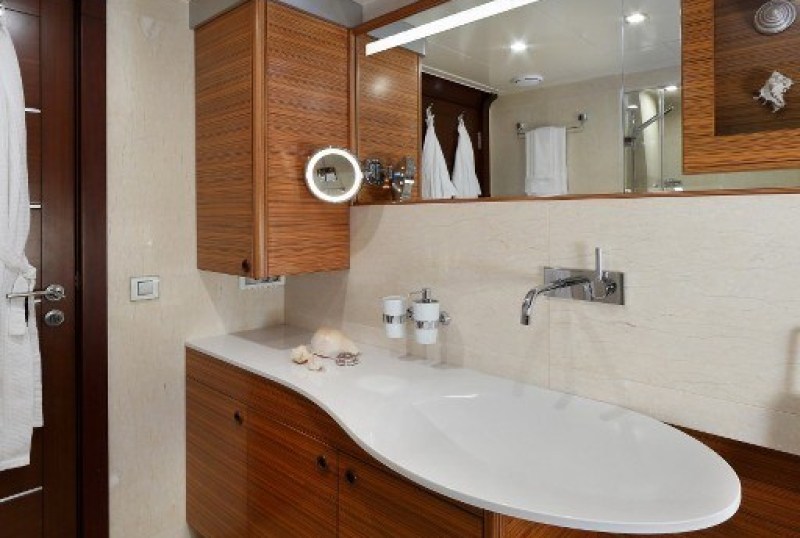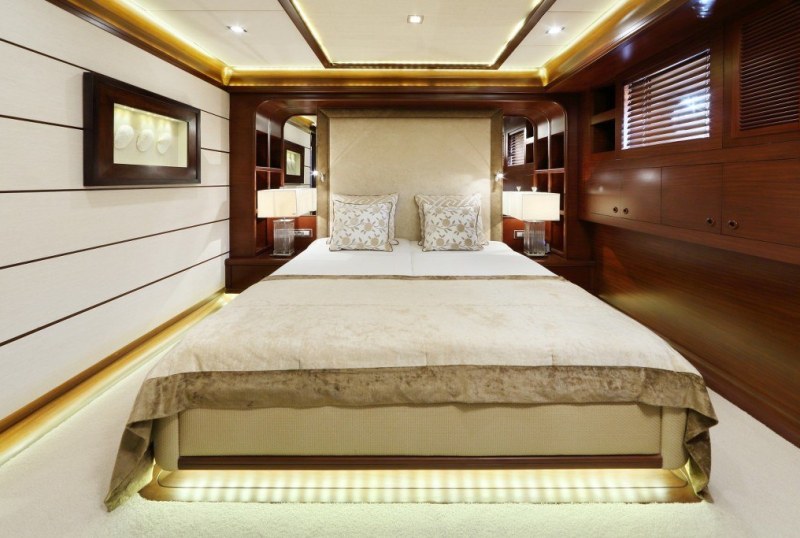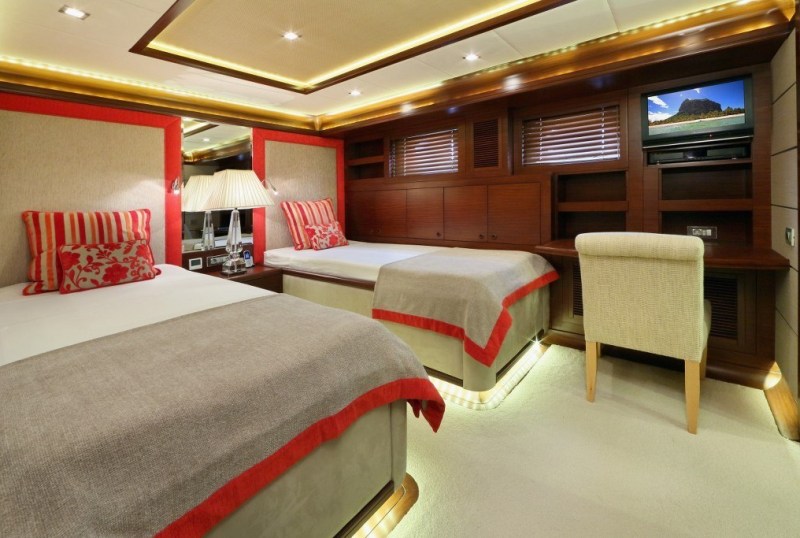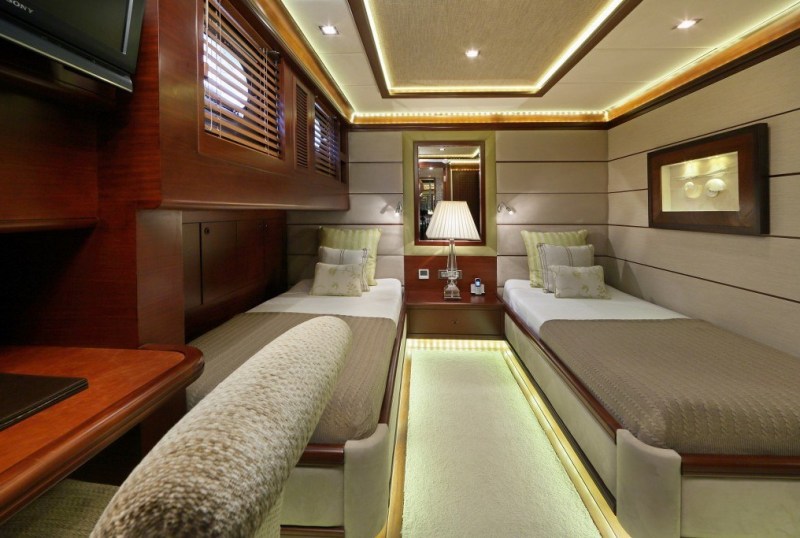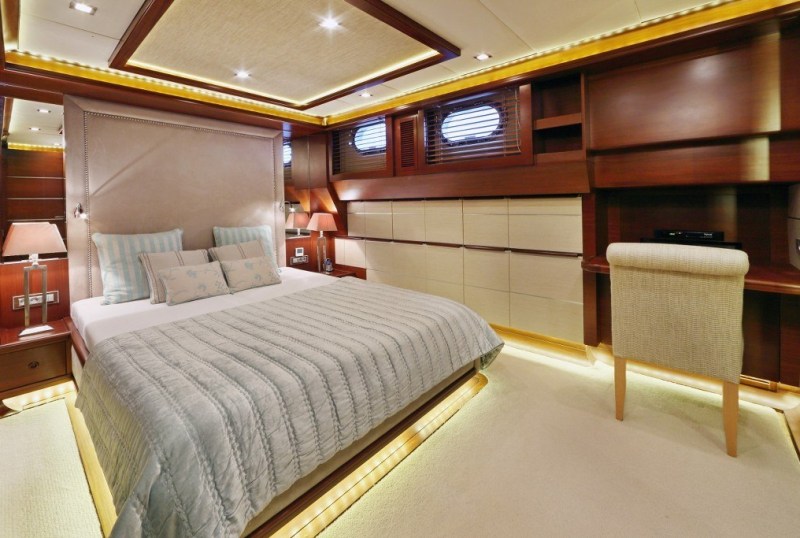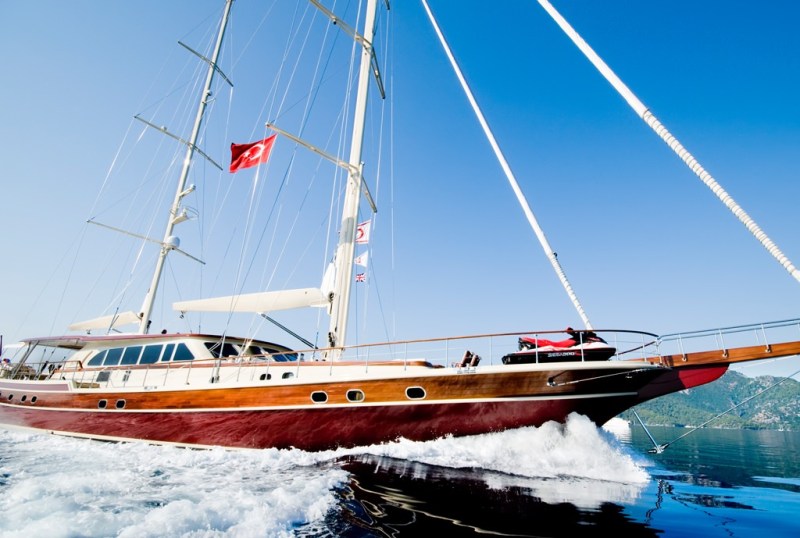 DAIMA
From €78,000/week
5 cabins
139 ft
Custom
10 guests
Refit: 2023
250 Litres/Hr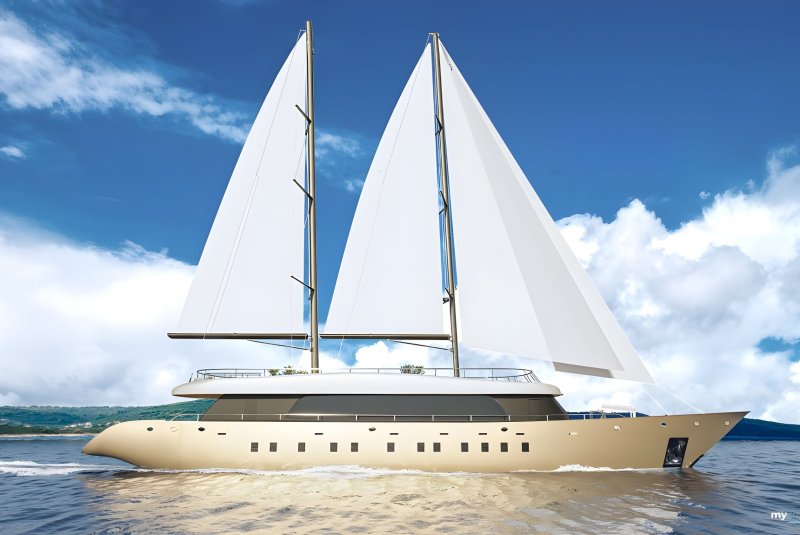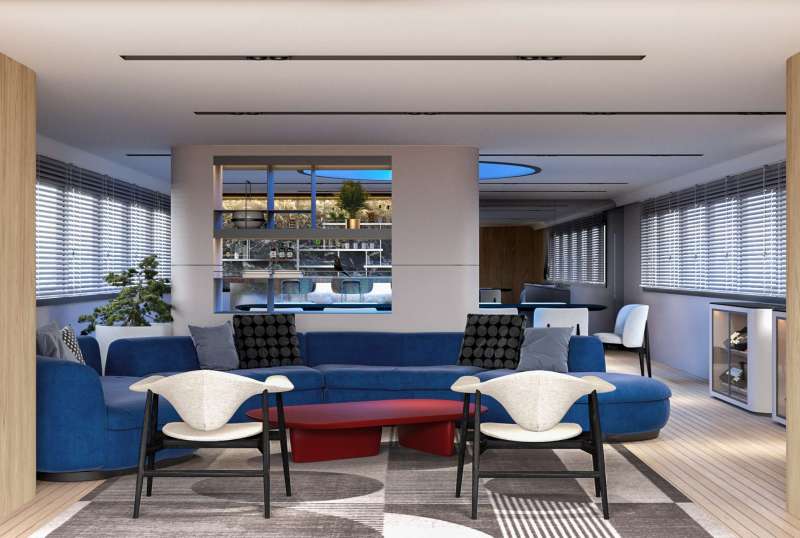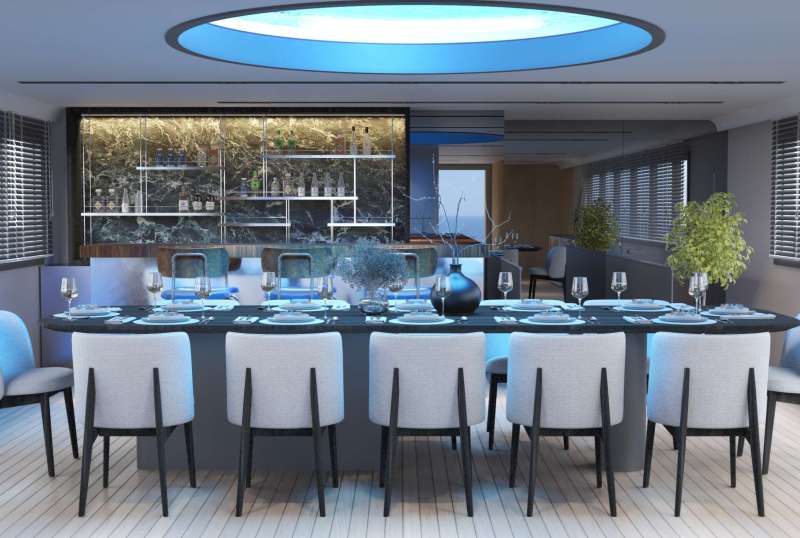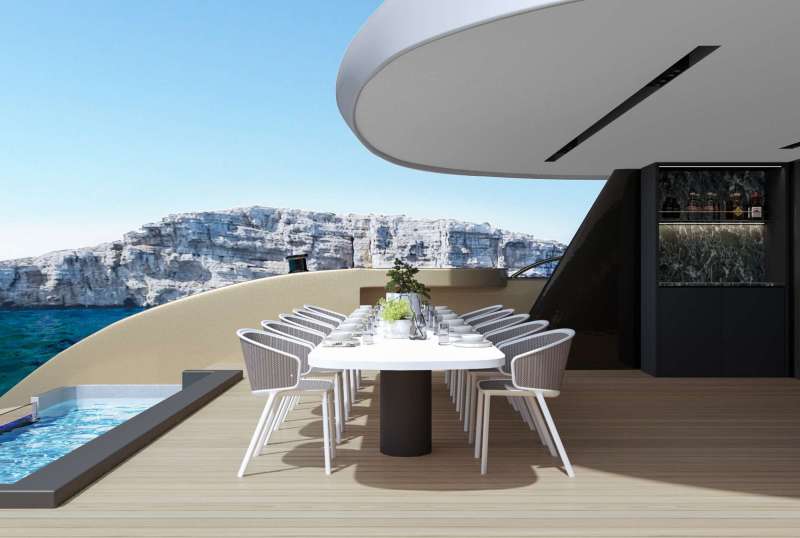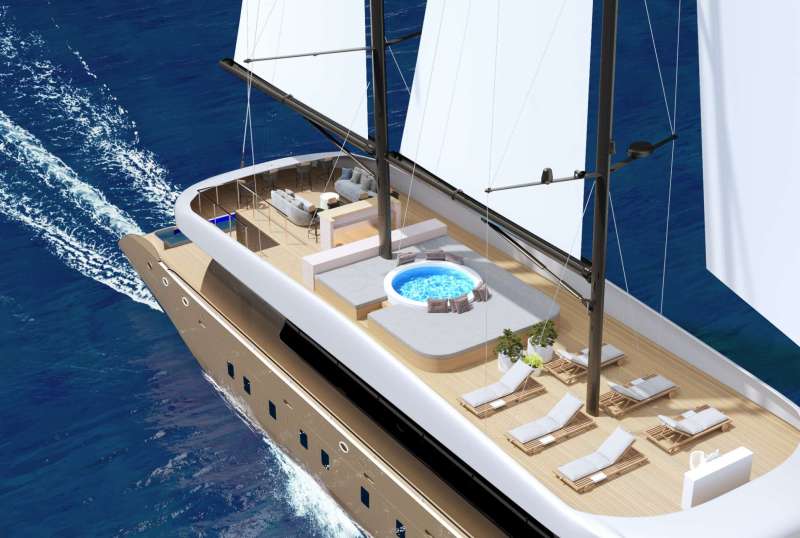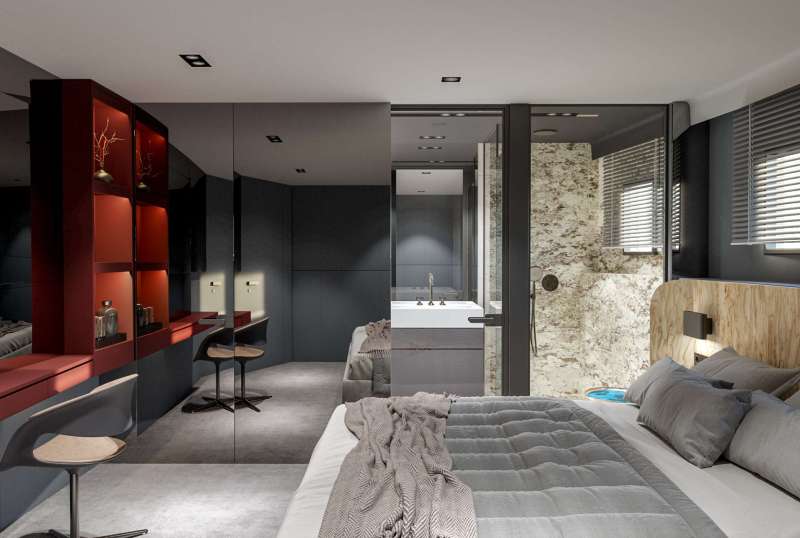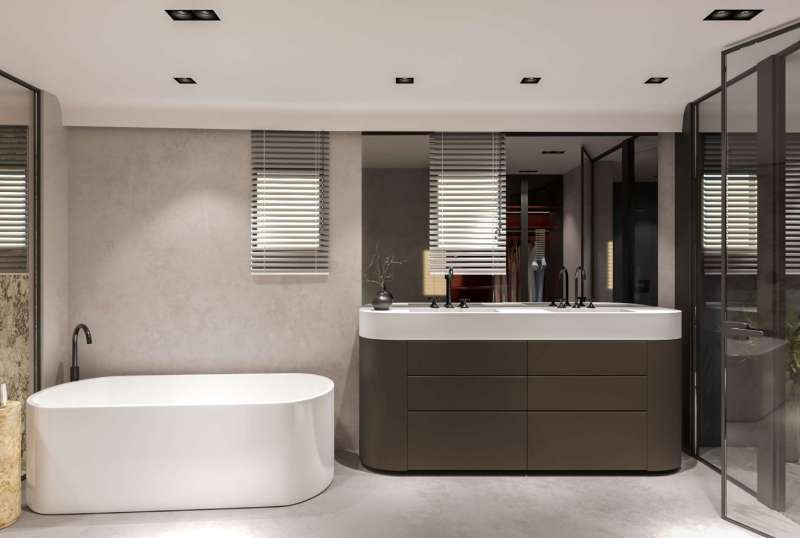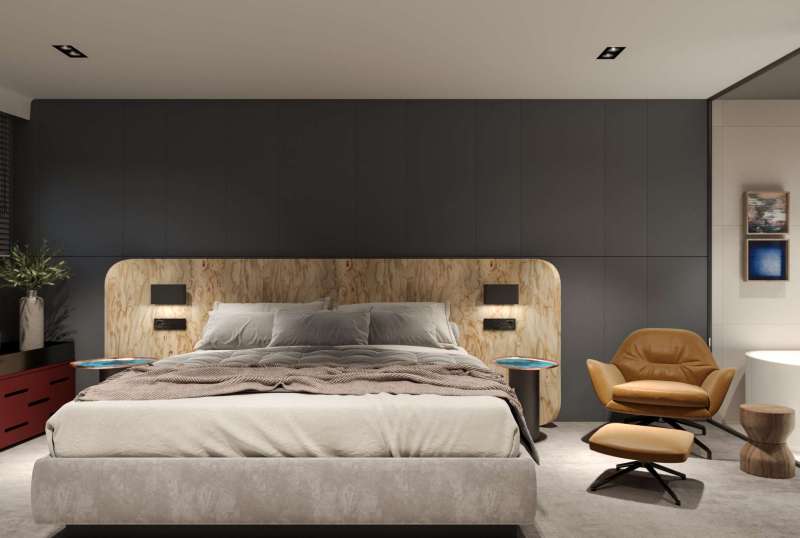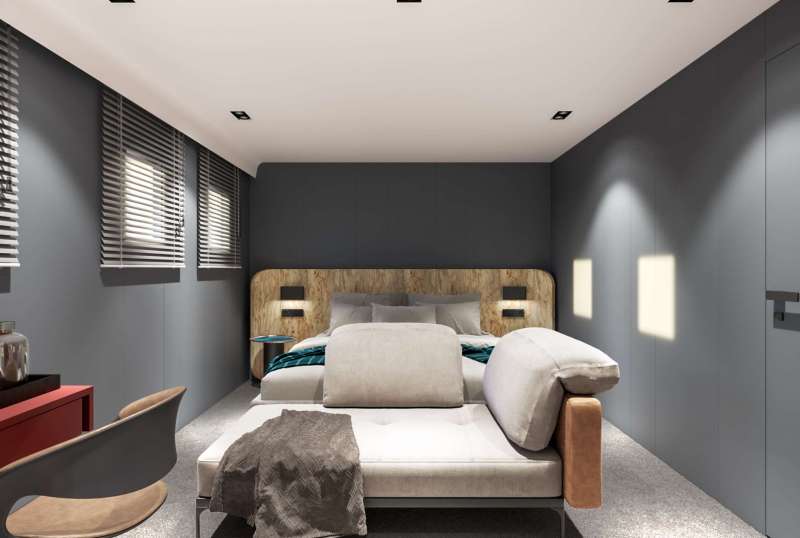 ANETTA
From €75,000/week
6 cabins
131 ft
Custom
12 guests
Built: 2023
150 Litres/Hr