Catamarans
Croatia reaches almost "Caribbean" quality for island hopping. Many smaller islands in close distance from each other are exactly why many catamaran charter clients prefer Croatia to Greece, where the distances are much more dramatic.

The mid-range catamarans between $12,000-$25,000 tend to be booked early, so don't hesitate to contact us via chat and/or form for availabilities.
Why Catamaran Yacht Charter Croatia?
With two connected hulls, a catamaran charter is more stable and spacious compared to any monohull. They are relatively low and have a swimming ladder which makes them very convenient for water sports. Considering their wide and spacious interiors and exteriors, there is plenty of deck space and lots of natural light (no chance of feeling squeezed in or claustrophobic). Therefore a catamaran yacht charter is an ideal choice for families and larger groups for a luxury boat trip, and Croatia has one of the largest fleets of catamarans and power cats in the Mediterranean. Compared to the monohulls, they are also safer for small children and beginner sailors with little experience sailing boats.

7X-SUNREEF 80 is one of the most popular luxury catamaran charter. It comes with state-of-the-art built and high-end amenities. Here is what the guests of 7X had to say "A fantastic week onboard on one of the best catamaran charter out there, 7X. Captain and the crew were attentive and looked after us very well. They are all Croats and know their beautiful country inside out."

If you are looking for a mid-range catamaran yacht charter, Mala catamaran charter Croatia is a popular one that starts from €9,800/week and can accommodate up to 6 guests. Hear directly from the guests on the Mala yacht charter vacation last year "Our one-week sail with Sanja and Zoki was spectacular and far exceeded our expectations. The boat was comfortable, Sanja's cooking was superb, and their hospitality was exceptional. As the boat owners, they kept the boat in tip-top condition and tried and managed to please us in every way. Not only do I recommend Cat Mala but I look forward to rebooking soon! It was the trip of a lifetime Croatia's coast is magnificent!" The guests are already rebooking, but the boat might still be up for grabs in the 2023-2024 cruising season. Get in touch to check for the availability of any catamaran charter Croatia for your dream vacation!
Catamarans as Opposed to Sailboats or Motor Yachts
During these times of rising fuel costs, a distinct advantage of catamaran cruises (and even power cats) is their ability to cruise under sail at considerable speed, much faster than a monohull sailing boat. This results in far smaller fuel costs, not to mention the opportunity to completely shut the engine off and enjoy a smooth sail with only the whoosh of the wind and the waves parting as a soundtrack.

Catamarans also have a unique feature, called the trampoline, which is a squared net at the bow that reduces the risk of capsizing and increases handling and performance. It allows for water to quickly pass through and it reduces the weight forward of the mast. Trampolines can also be used as a place to sit and relax and in our experience, kids absolutely love them!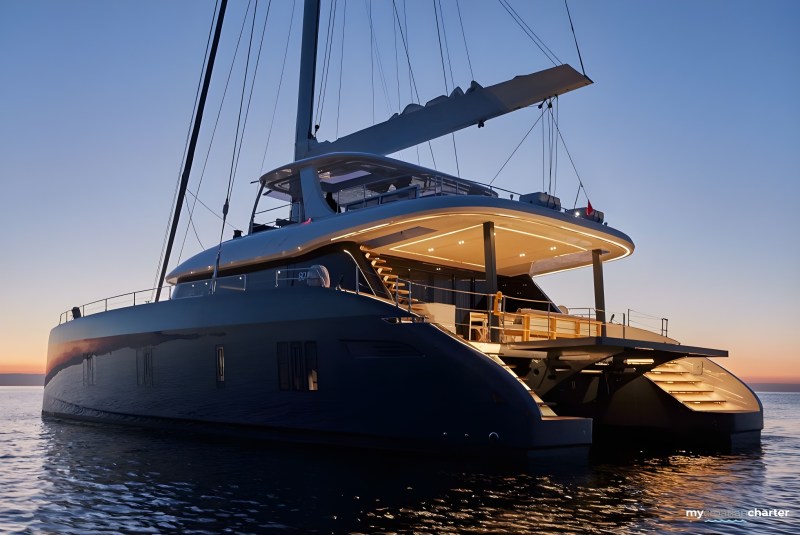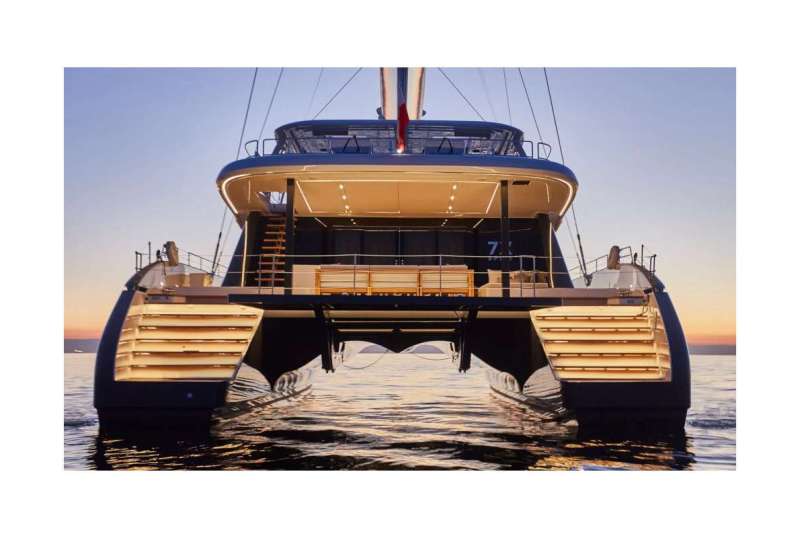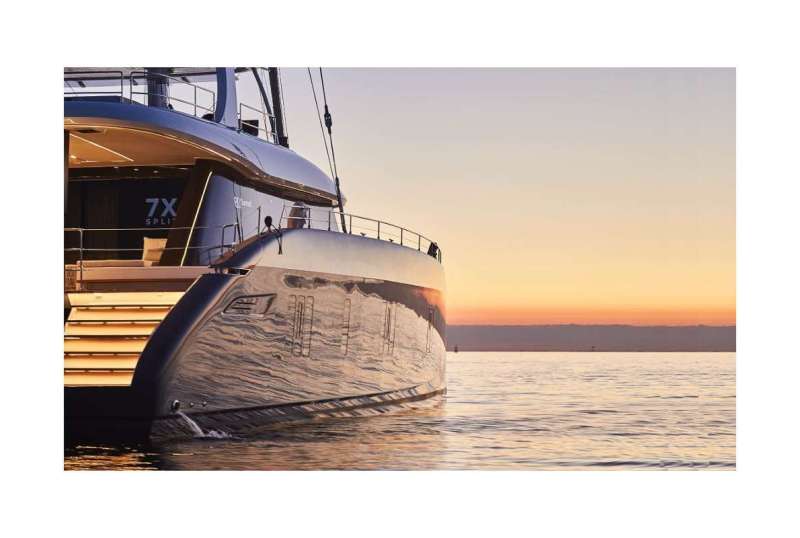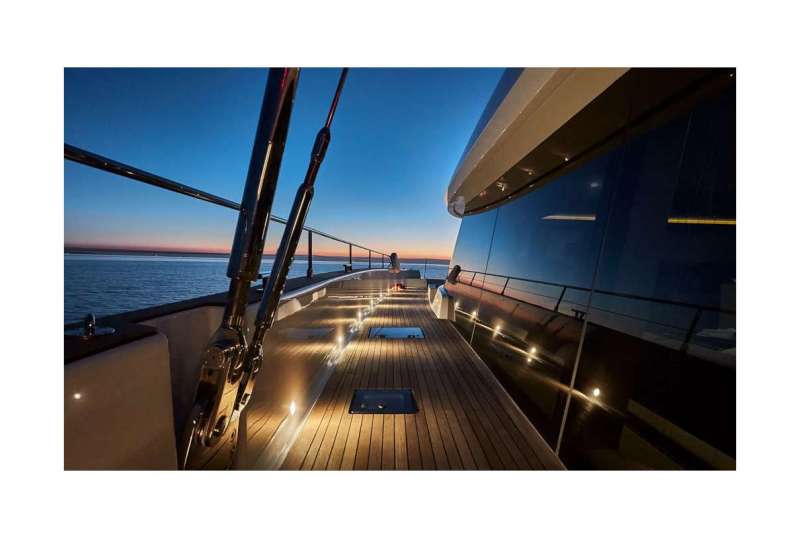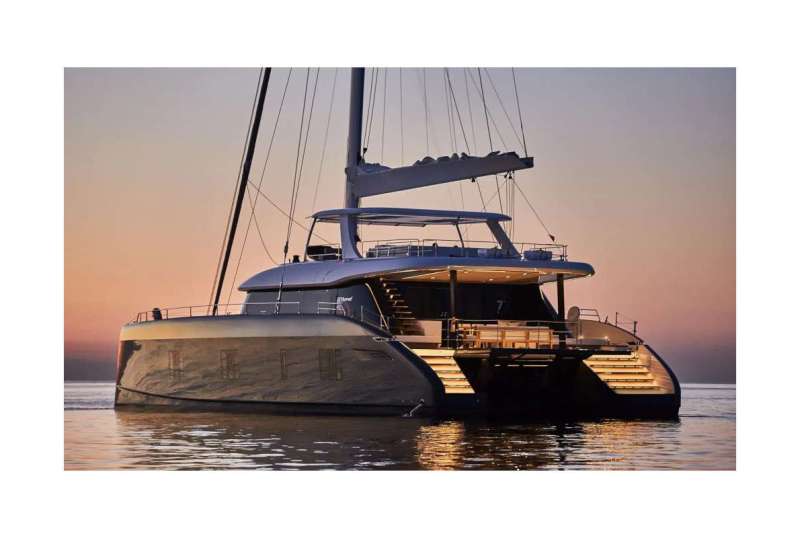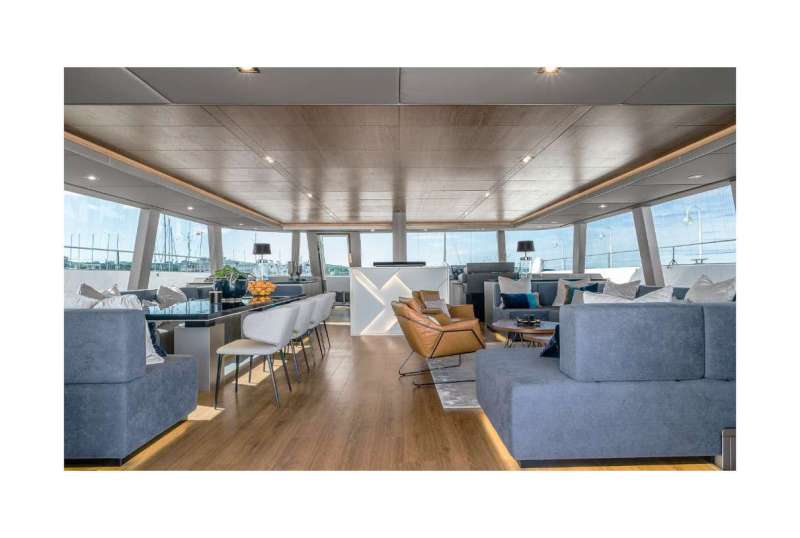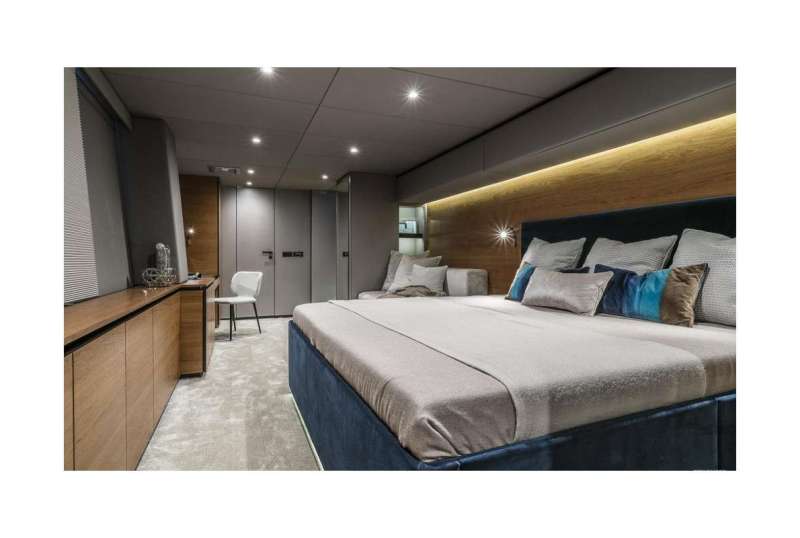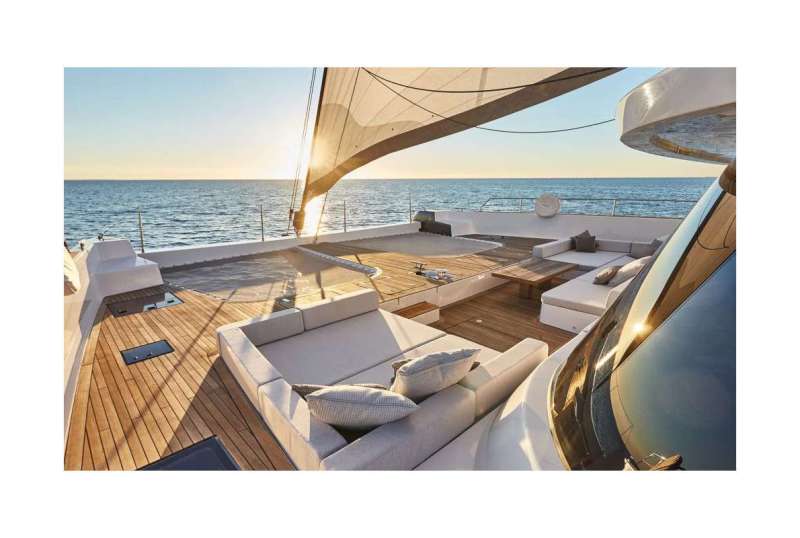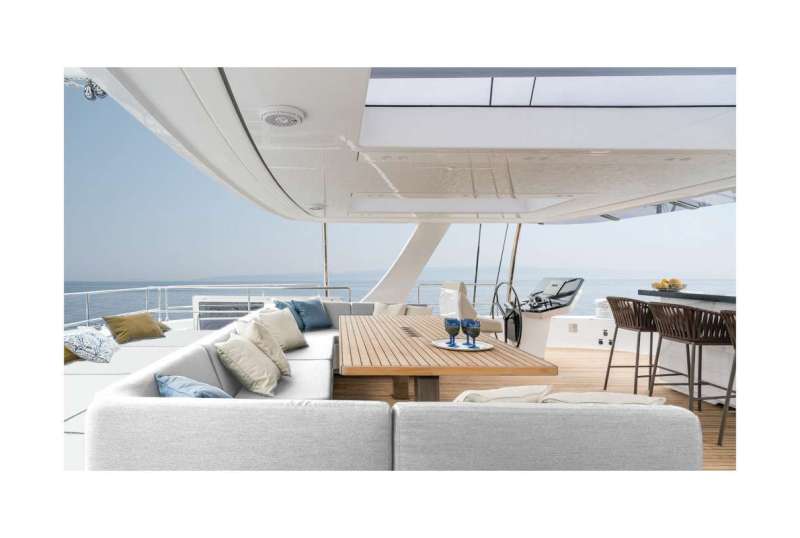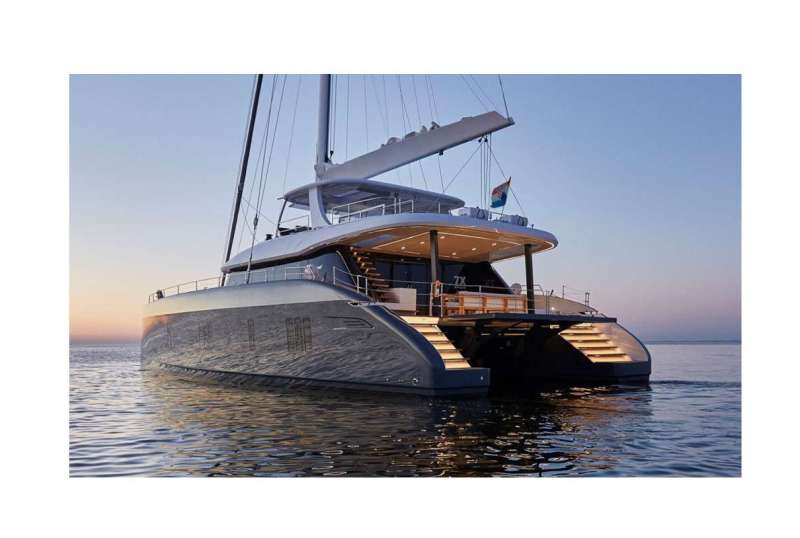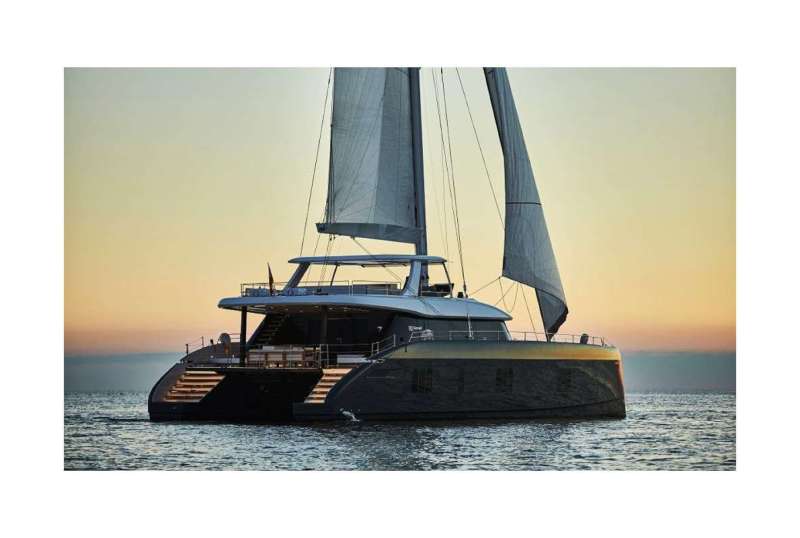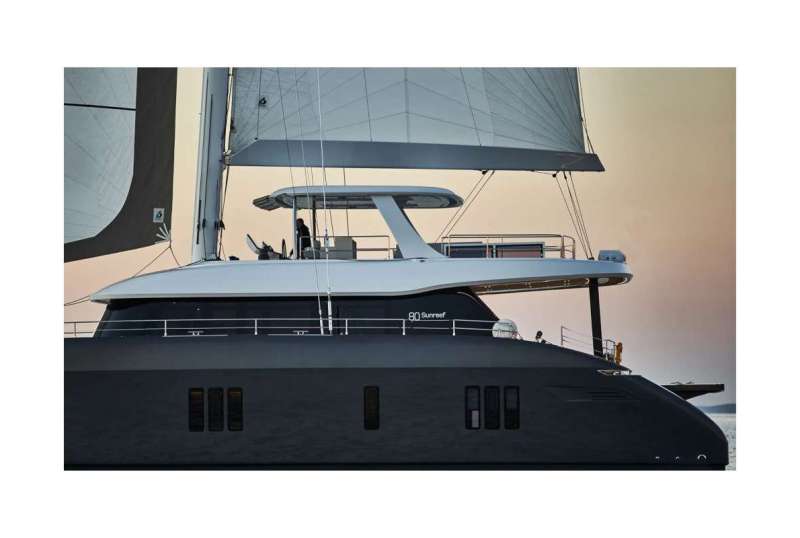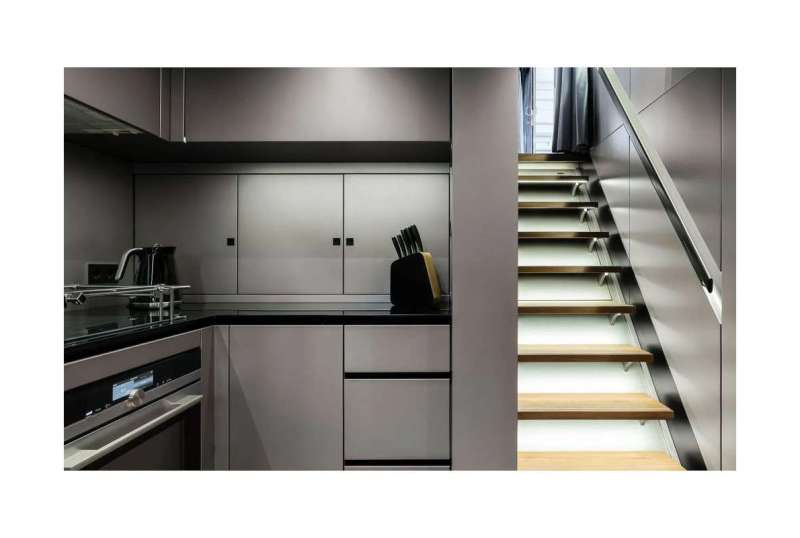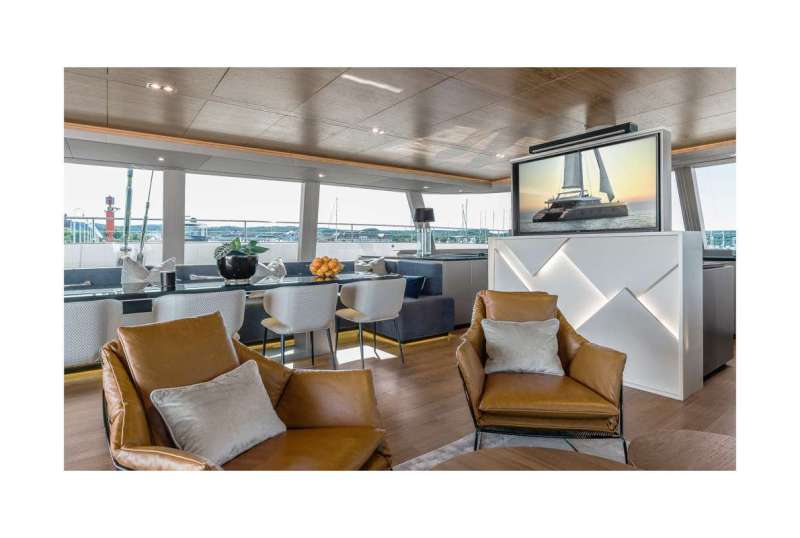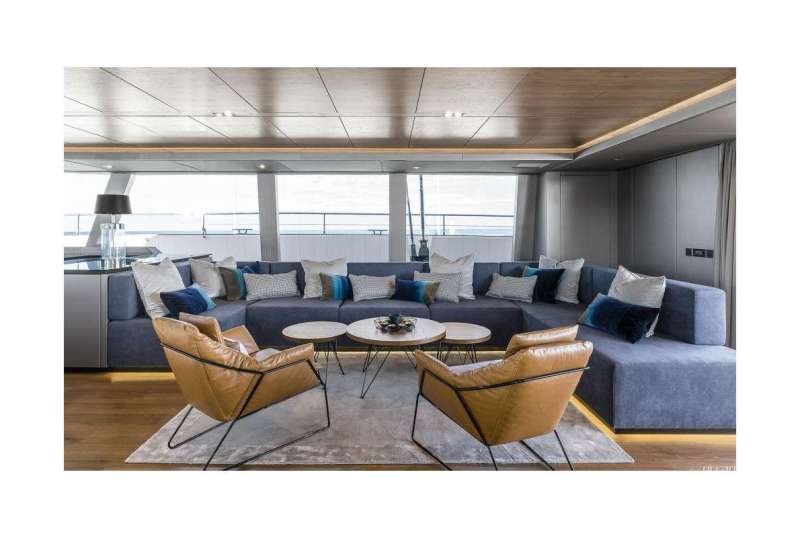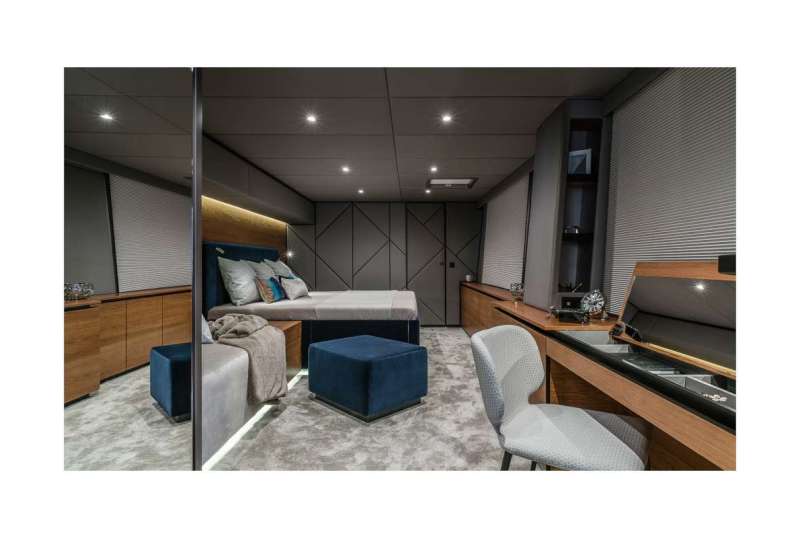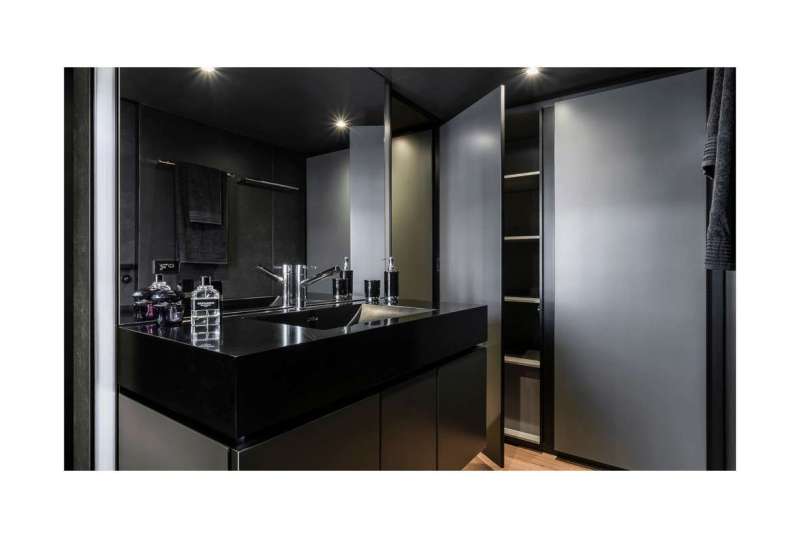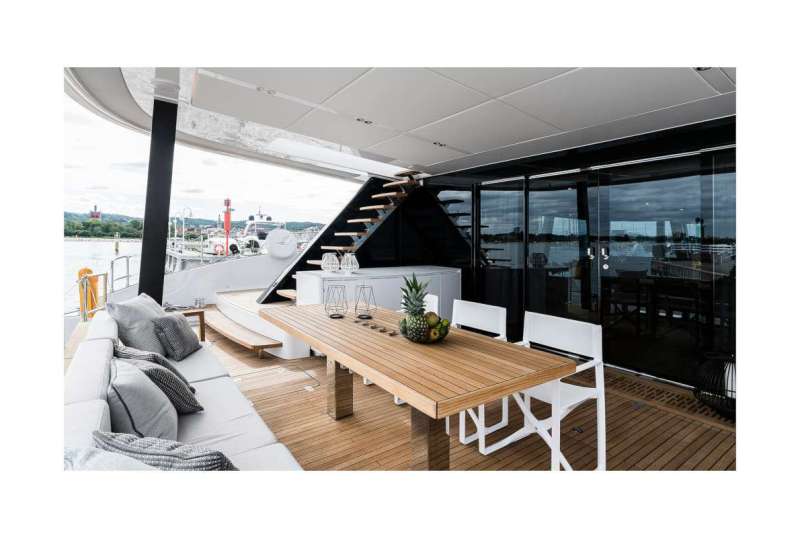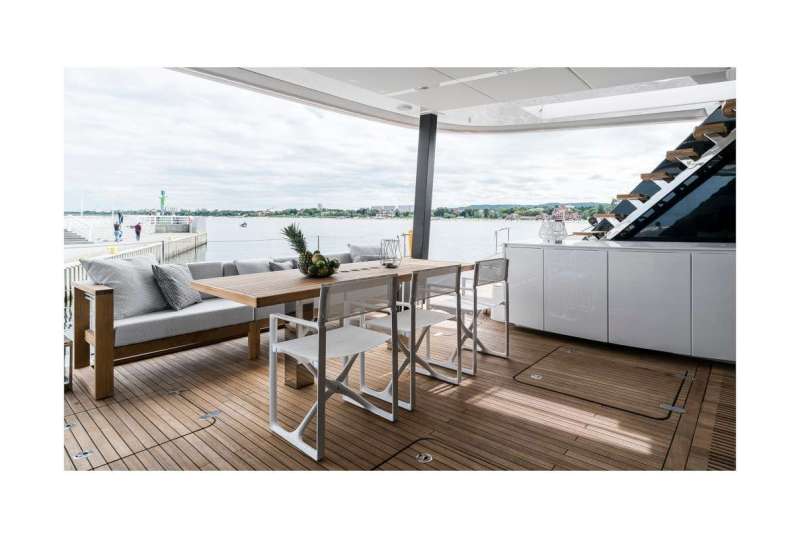 7X – SUNREEF 80
From €72,500/week

4 cabins

80 ft

Sunreef Yachts

8 guests

Built: 2018

60 Litres/Hr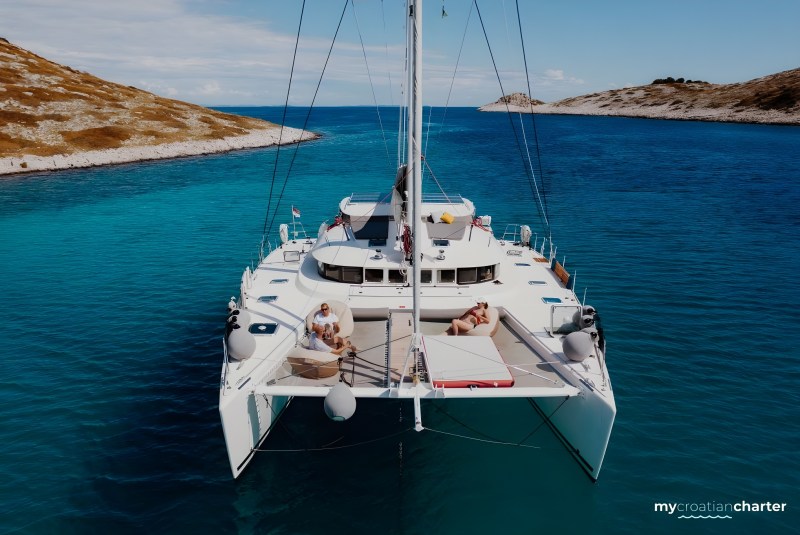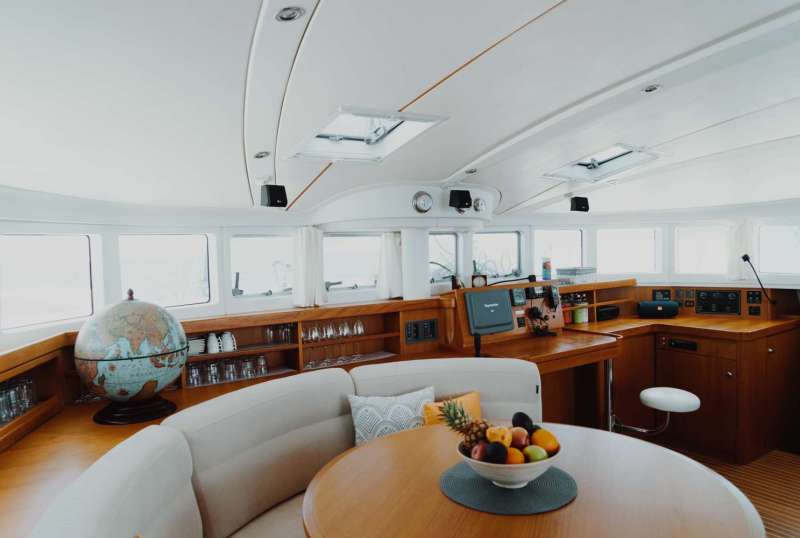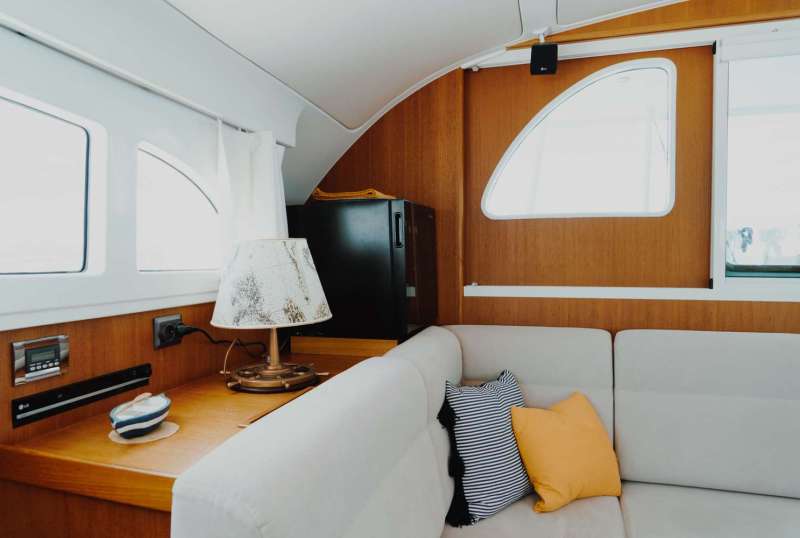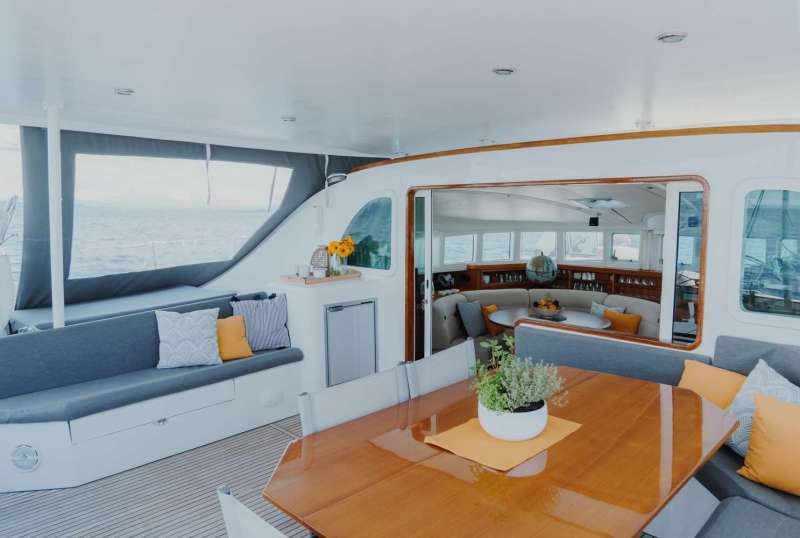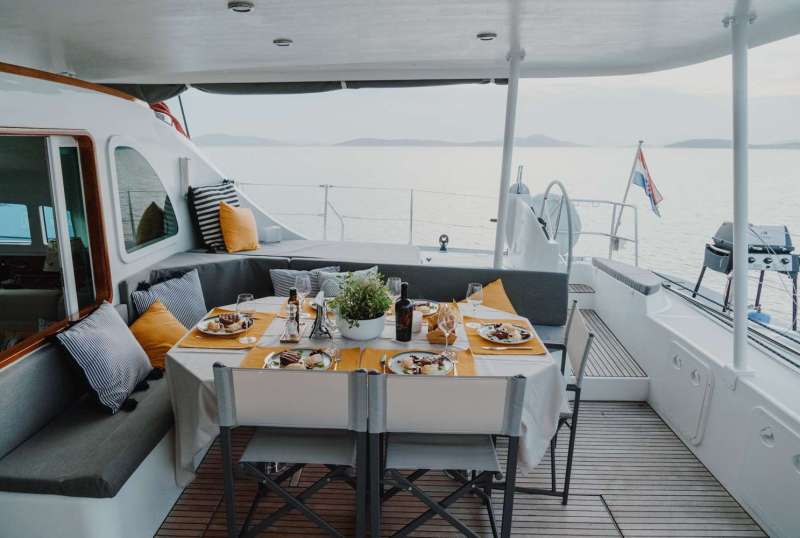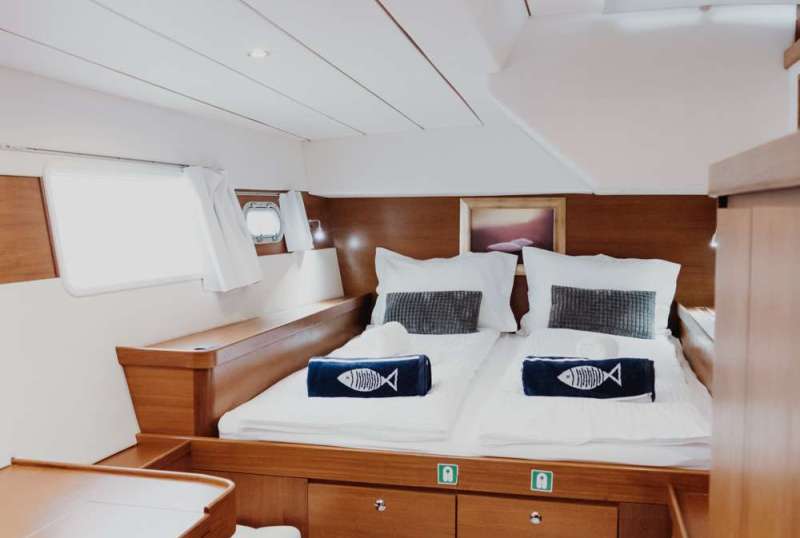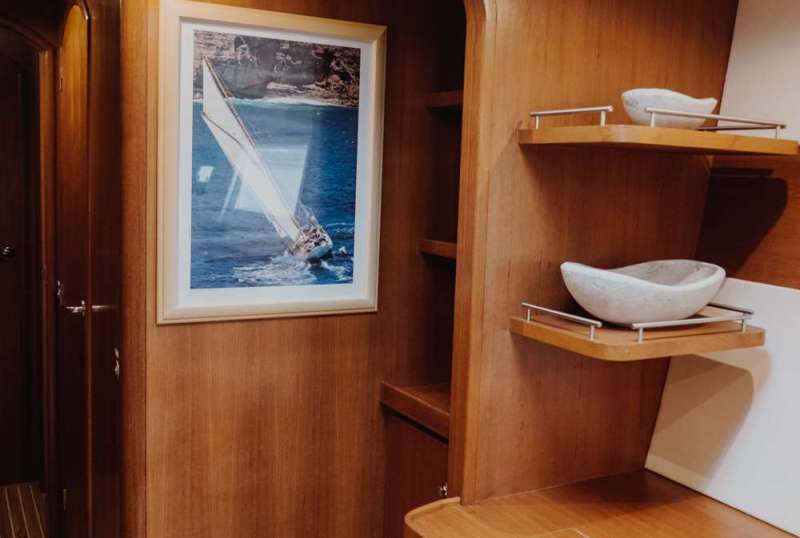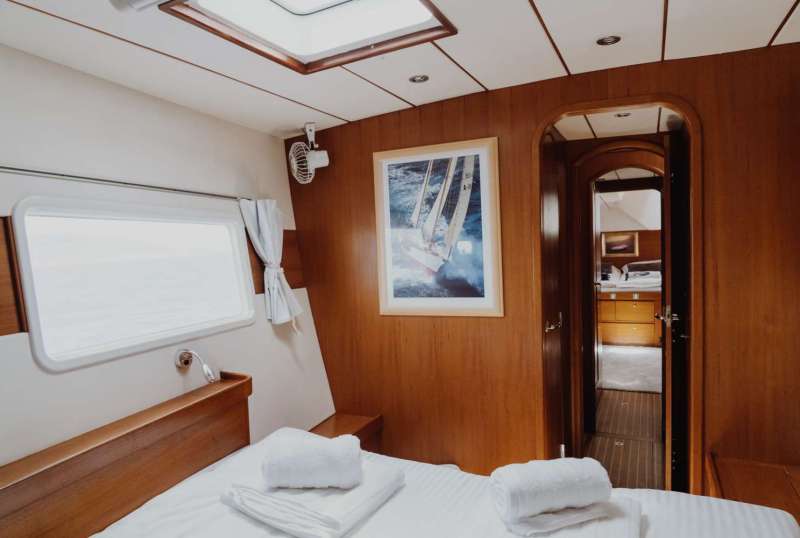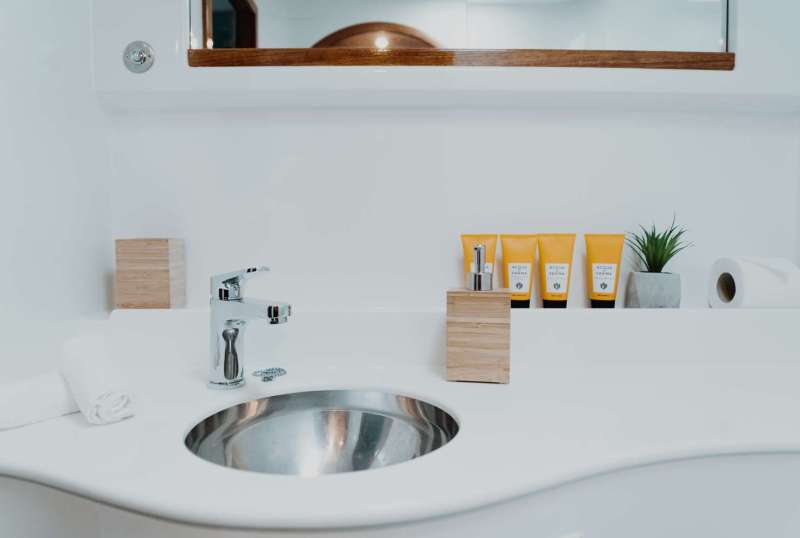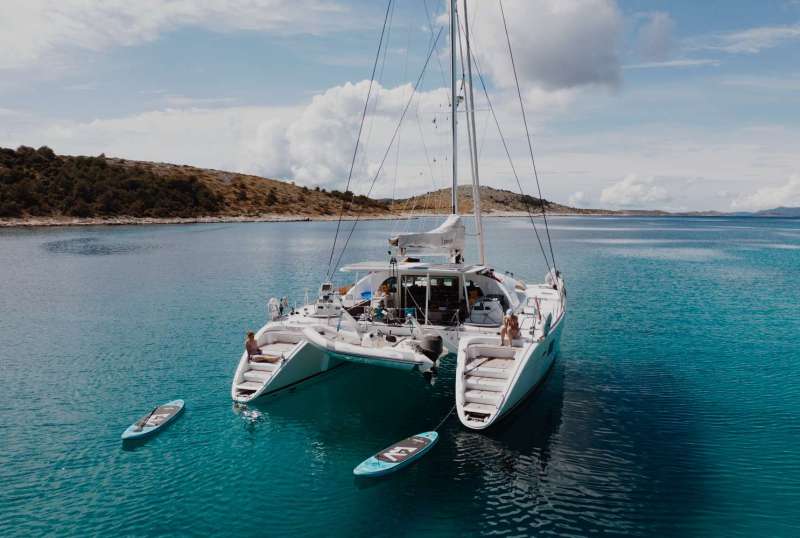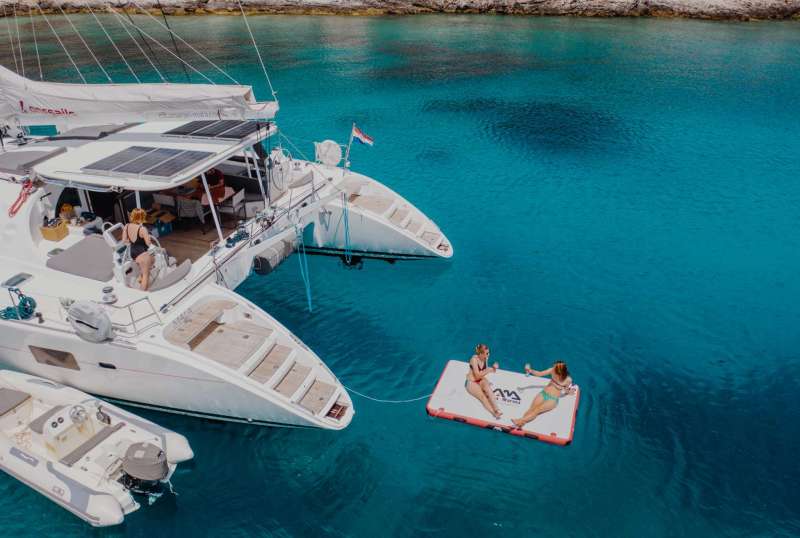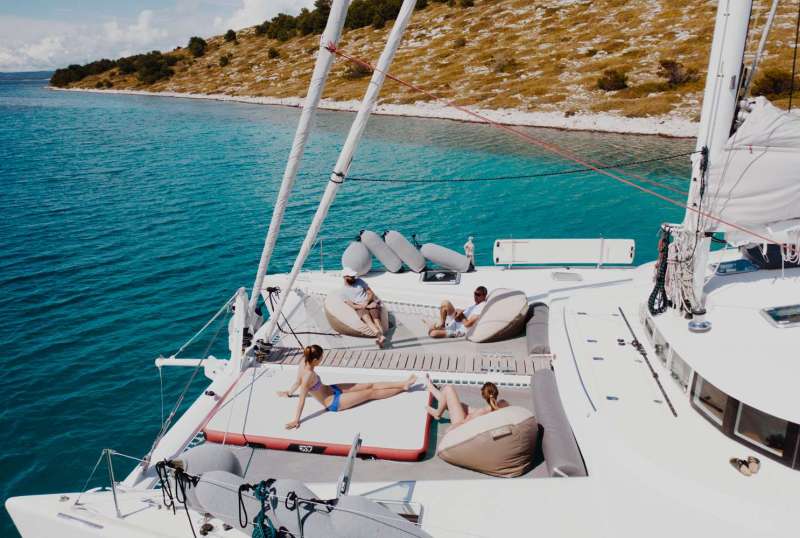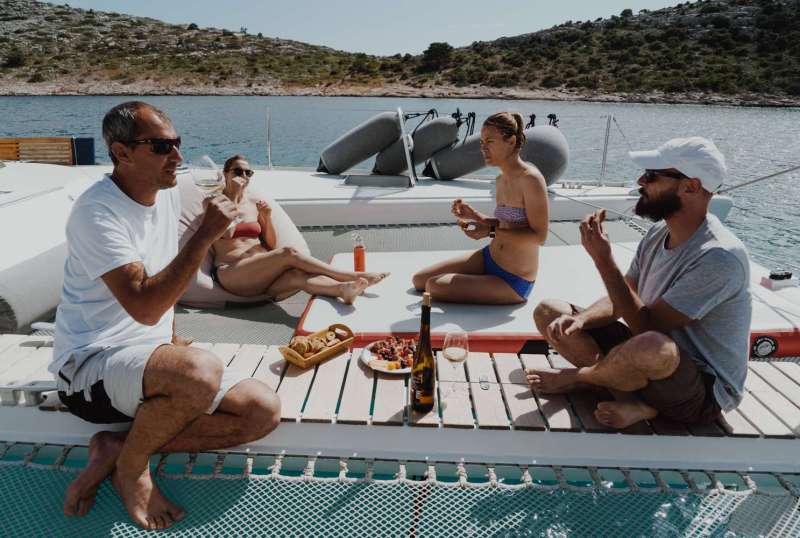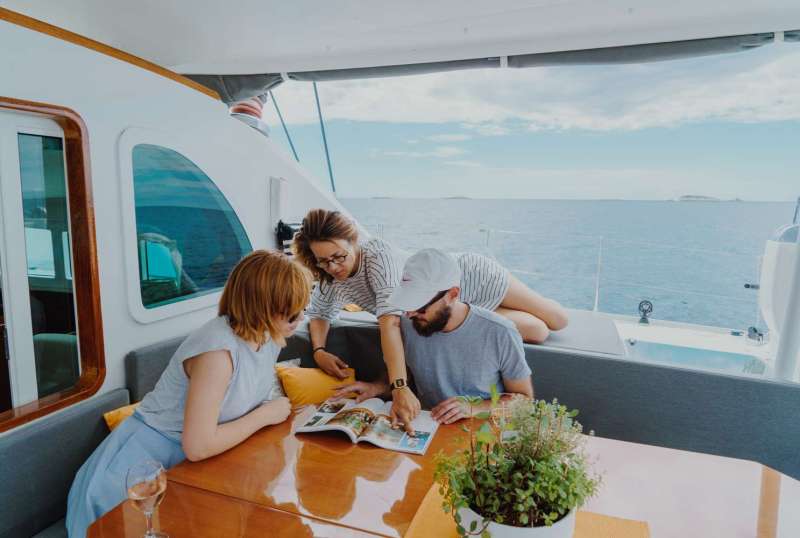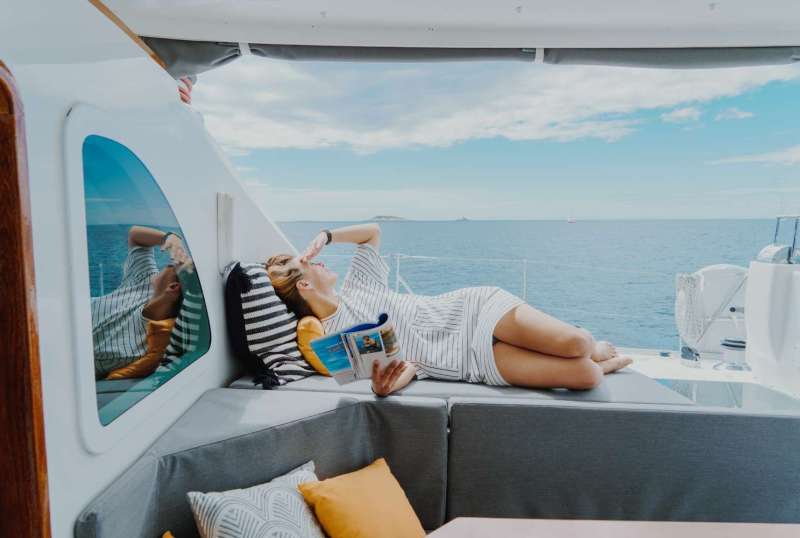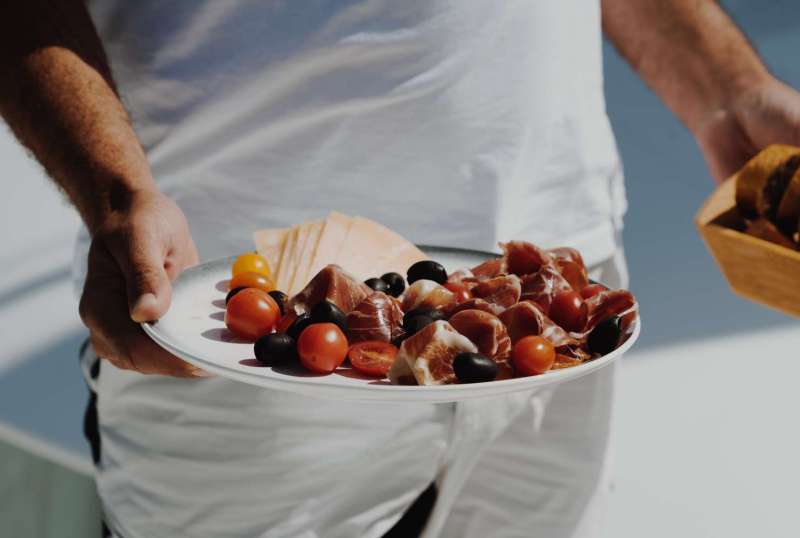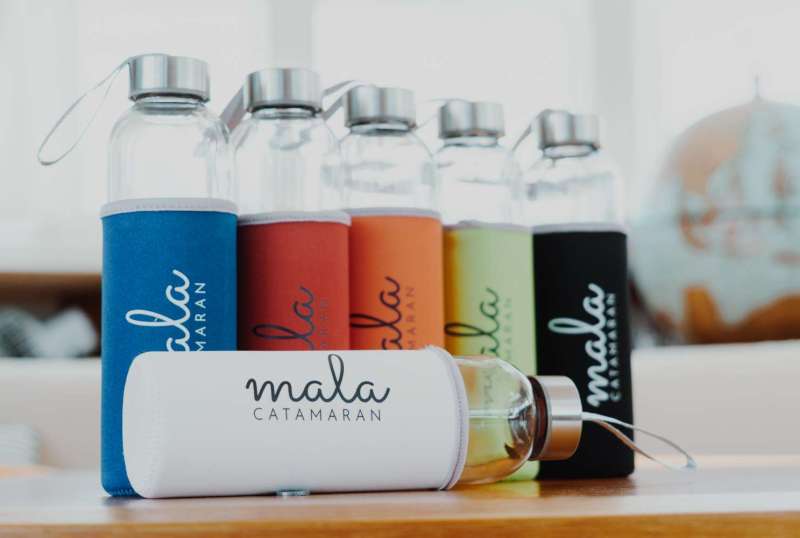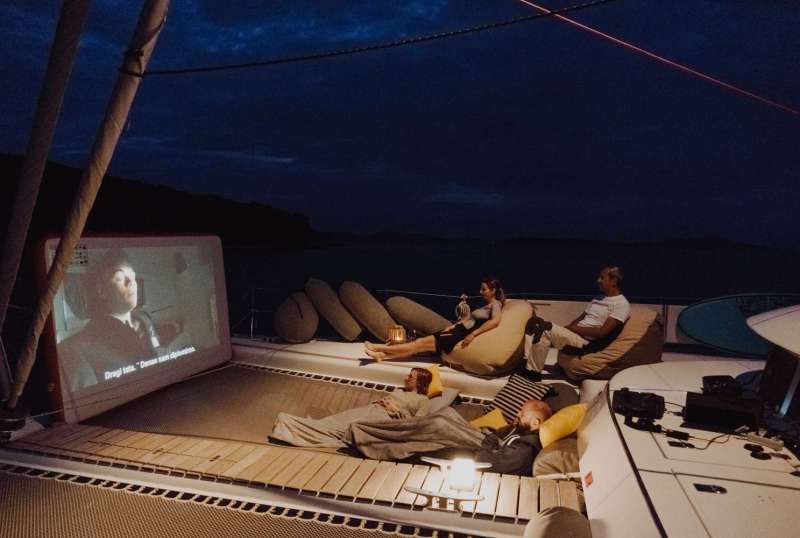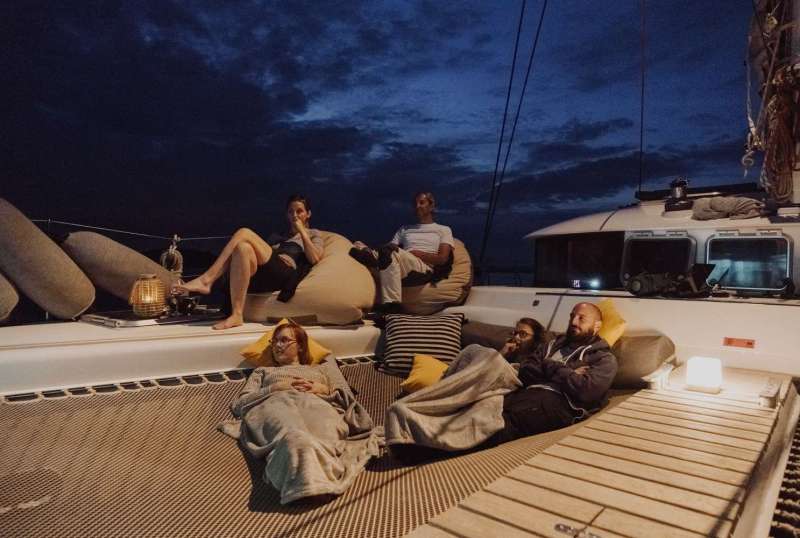 Mala
From €13,900/week

3 cabins

57 ft

Lagoon

6 guests

Refit: 2019

16 Litres/Hr
When to charter a catamaran yacht in Croatia?
July and August are the high seasons, with heat and hubbub all around the Croatian coast. If this does not appeal, keep in mind that you can opt for pre-season or postseason to rent catamaran, as the climate in the area is warm enough, with mild winters too, to consider a wider time window during which to find the perfect yacht for your Croatia charter.

The months of May-June and September-October are quieter and less crowded as far as anchorages and routes are concerned for any yacht rentals, also the charter rates are considerably cheaper than the high season, especially for popular destinations such as Dubrovnik. It is advised to book well in advance to rent a yacht charter, some of the most popular dates and luxury yachts are booked two summers ahead.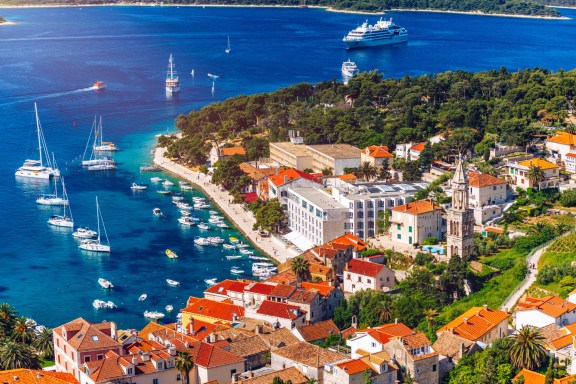 Popular destinations for catamaran charter Croatia
A typical Croatia catamaran yacht charter will start at Split International Airport. Cosmopolitan, colorful Split has a rich history and culture, boasting of over 20 museums and galleries. Most of the marinas lay on the West from the city of Split, a very short distance from the airport. Marina Baotić, Marina Agana and ACI Marina Trogir are charter specialized marinas.

The Kornati Archipelago (home of the Kornati National Park and other mountain ranges), off the coast of Croatia in the Adriatic Sea, is one of the densest island clusters in the Mediterranean, consisting of over 150 islands, most of them very small and very close to one another. Note that to visit the Kornati National Park, every visitor needs to obtain a ticket in advance for the particular time and duration of the visit. Tickets can be purchased online and at mobile reception desks at key points of the park, and their price can range from 20 euros to several thousand, depending on the size of the sailing yachts.

Mainland Croatia also has a lot to offer, among which the medieval city of Dubrovnik, Trogir, a Unesco World Heritage site, which, for reasons that will become obvious at first sight, is also called the Little Venice of Dalmatia.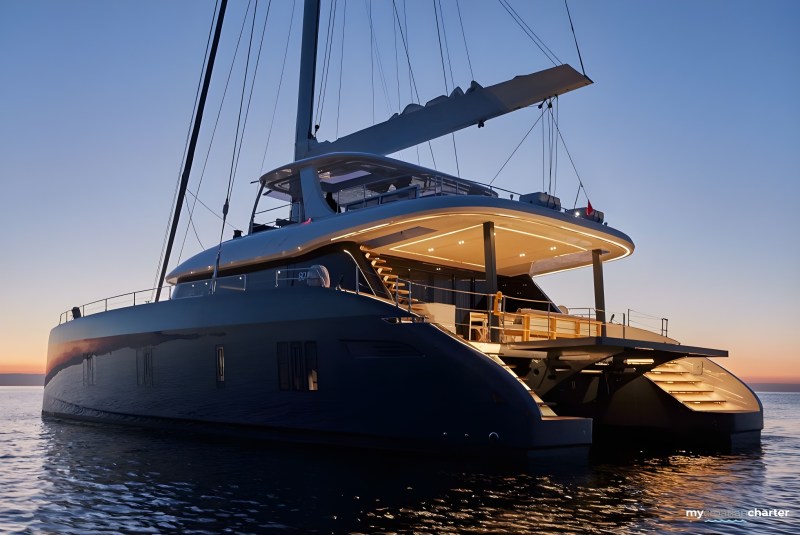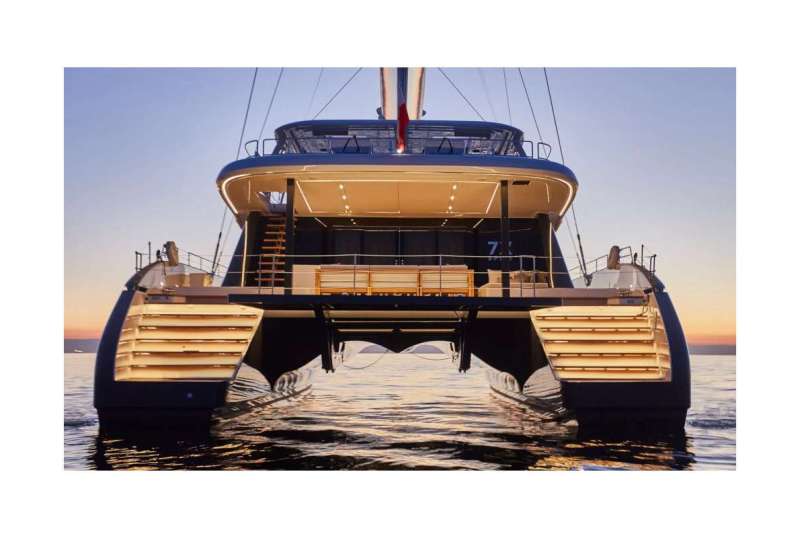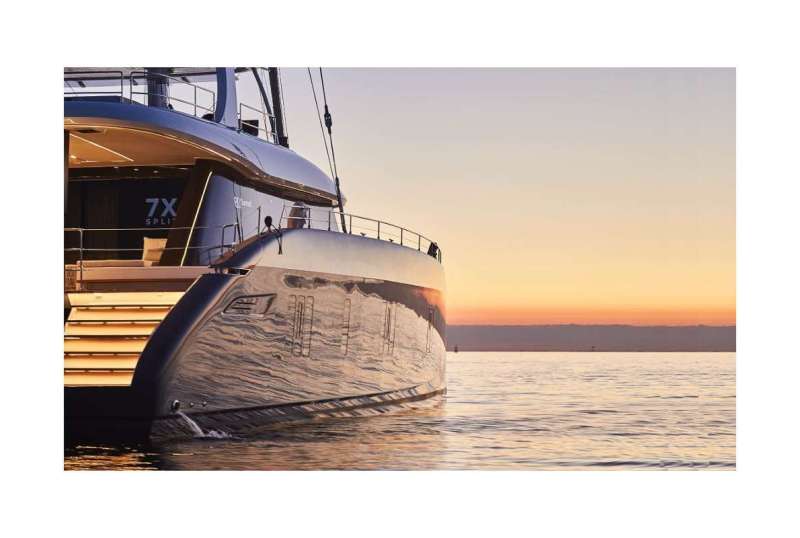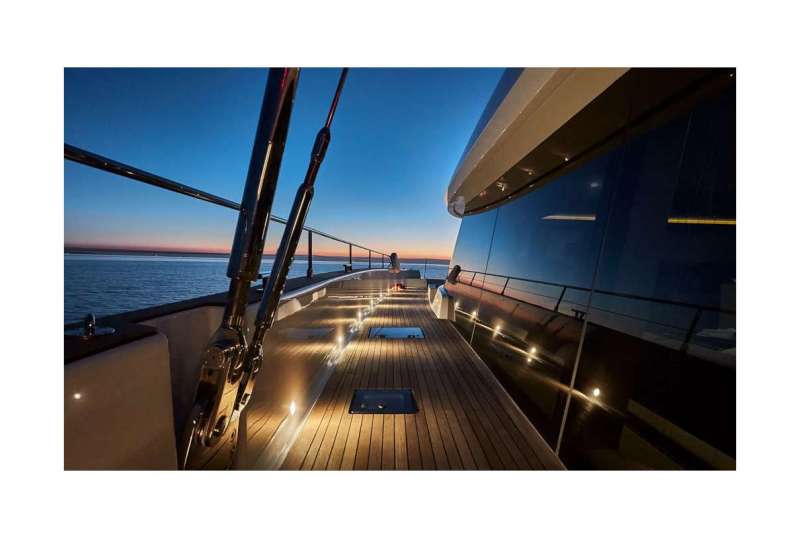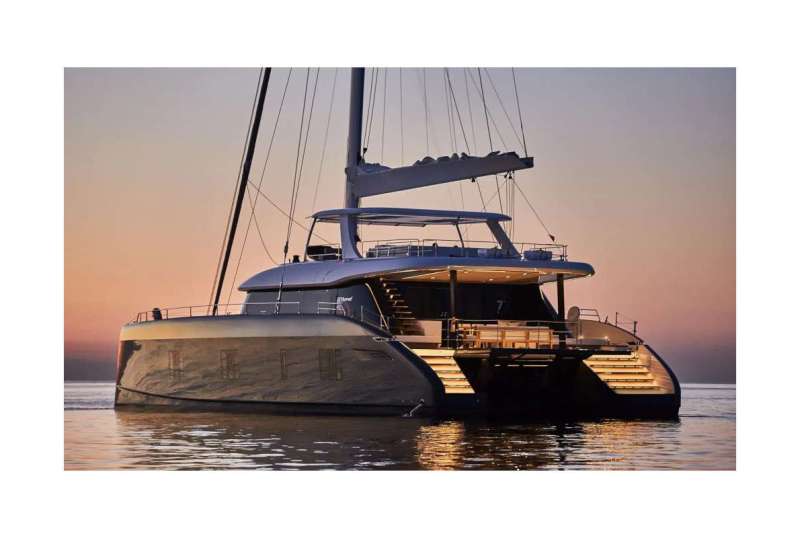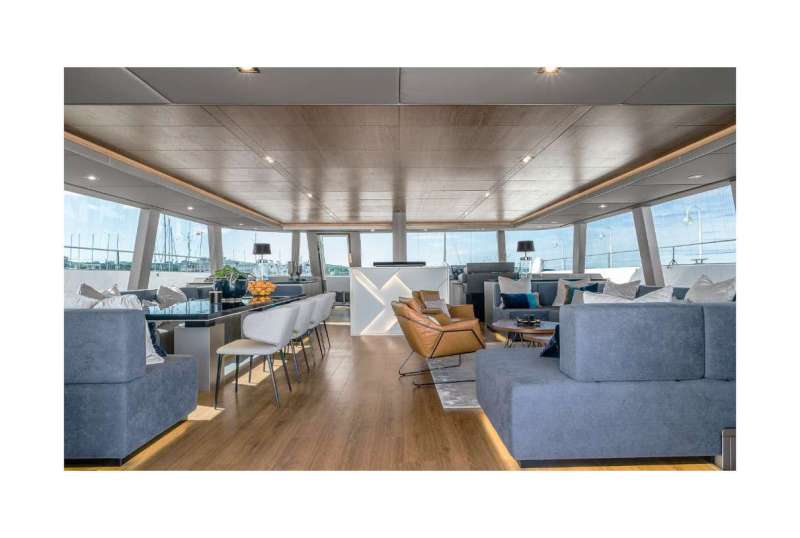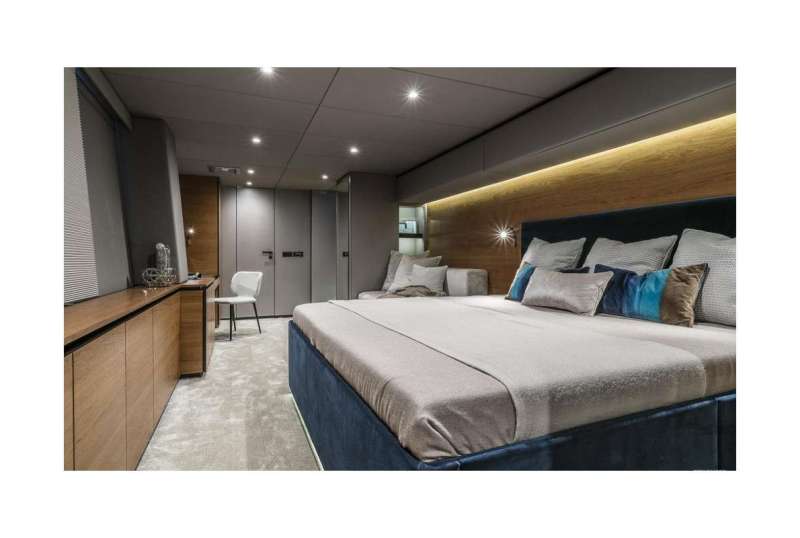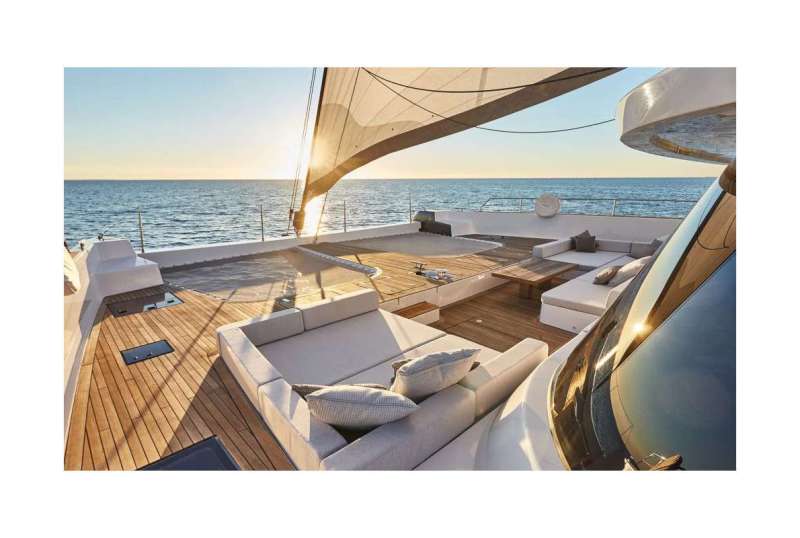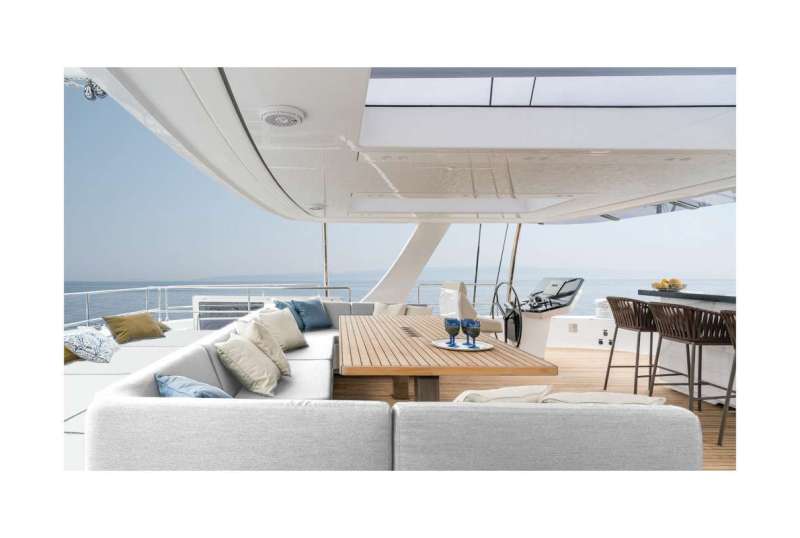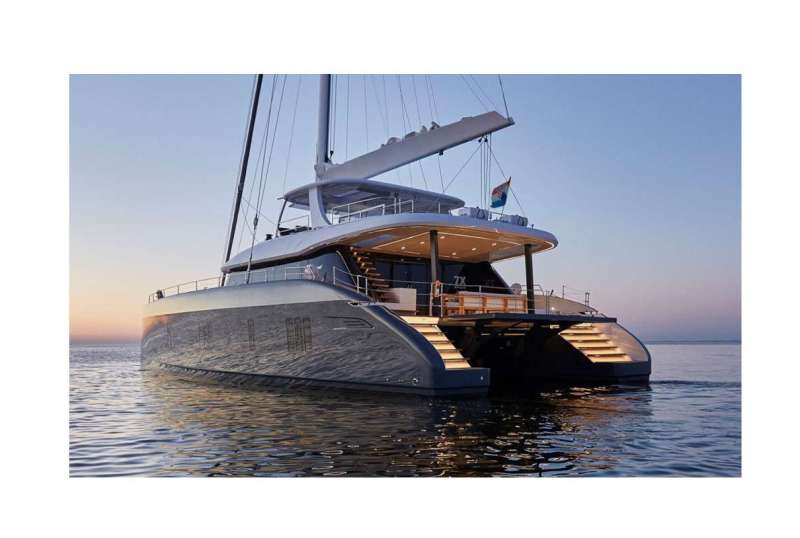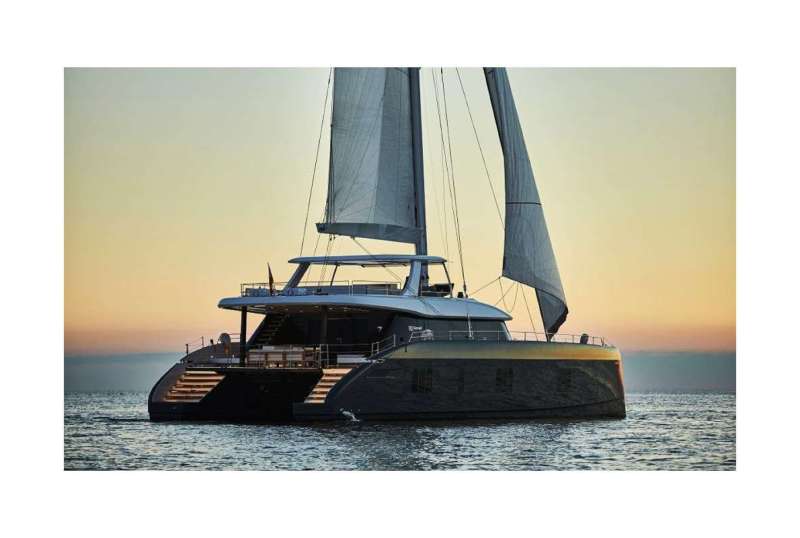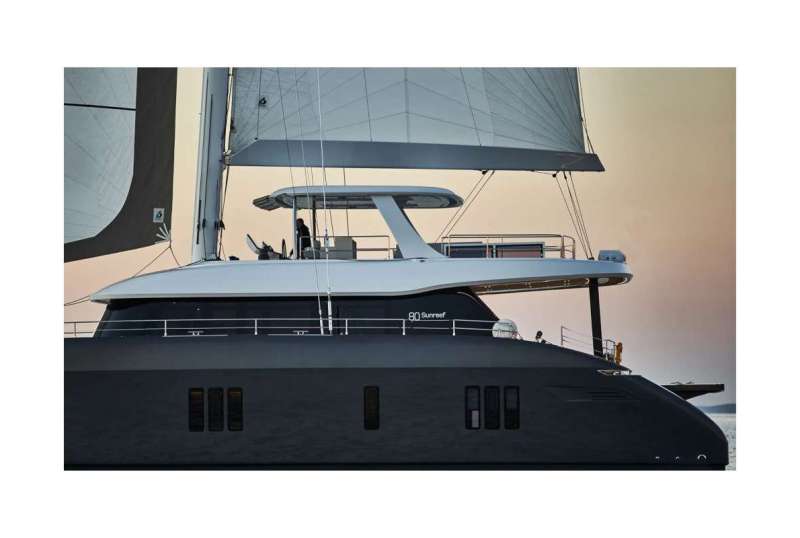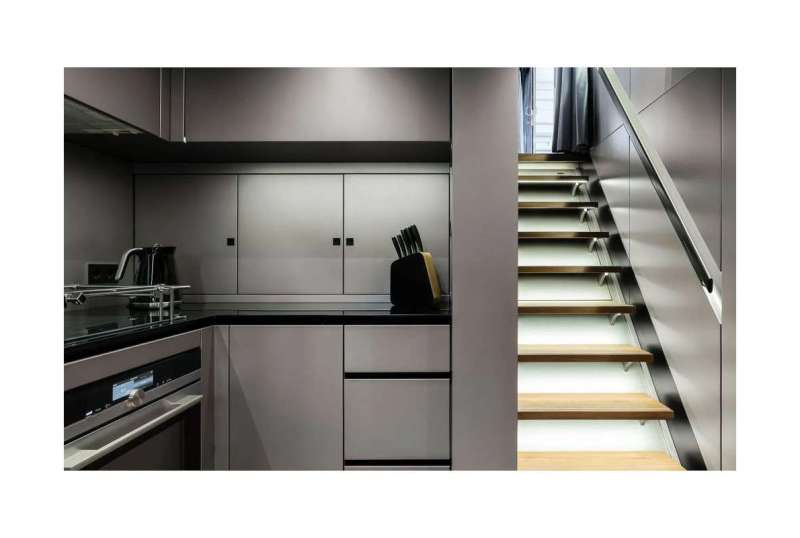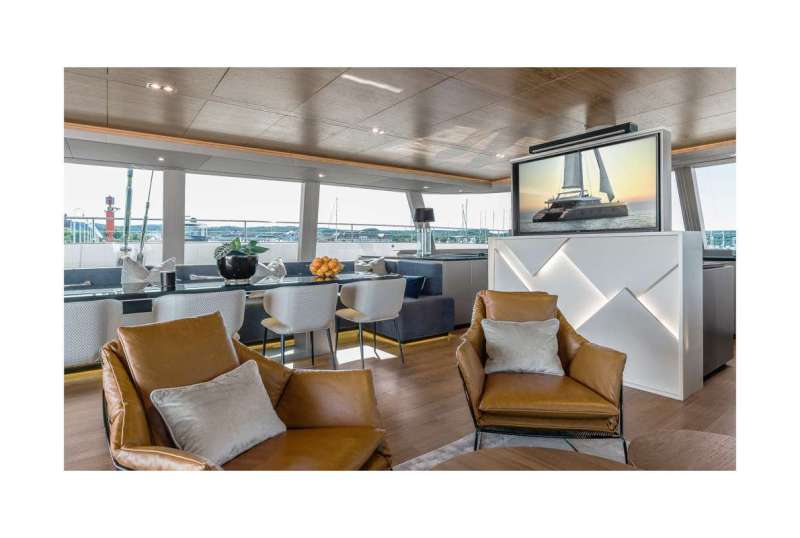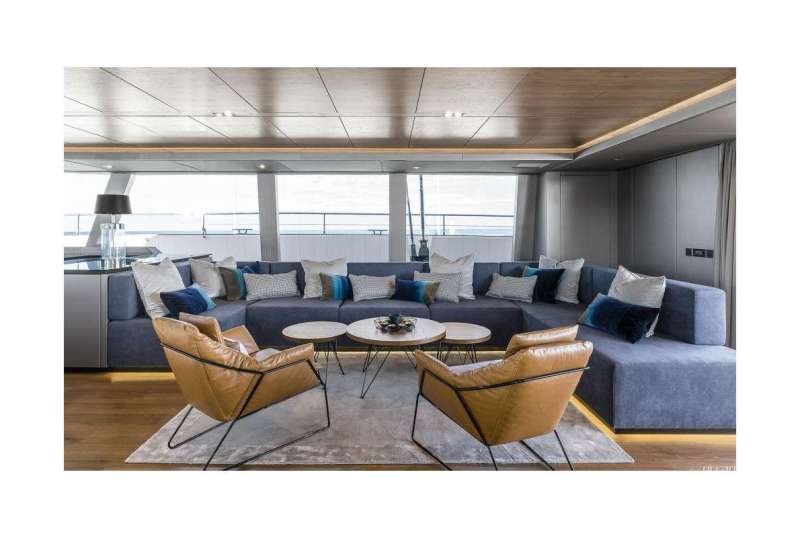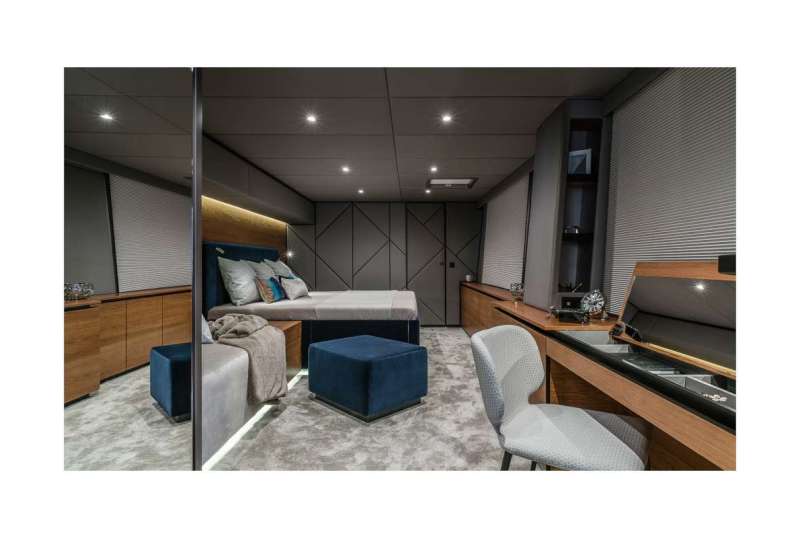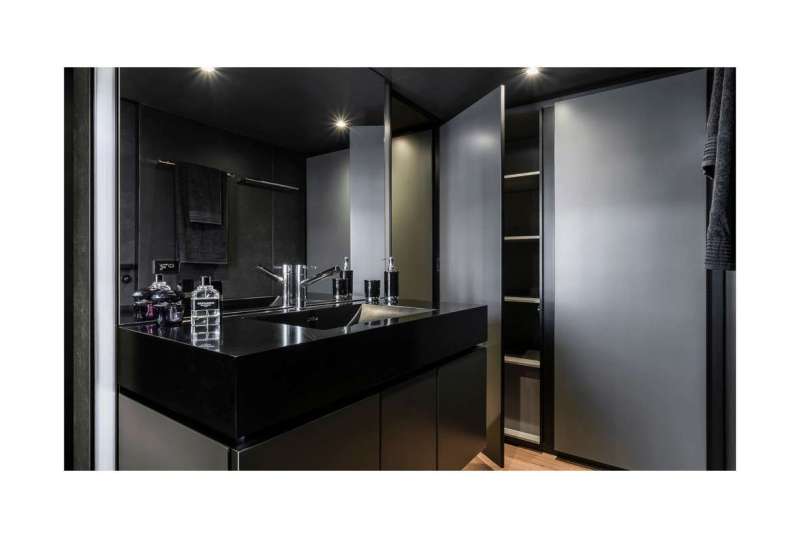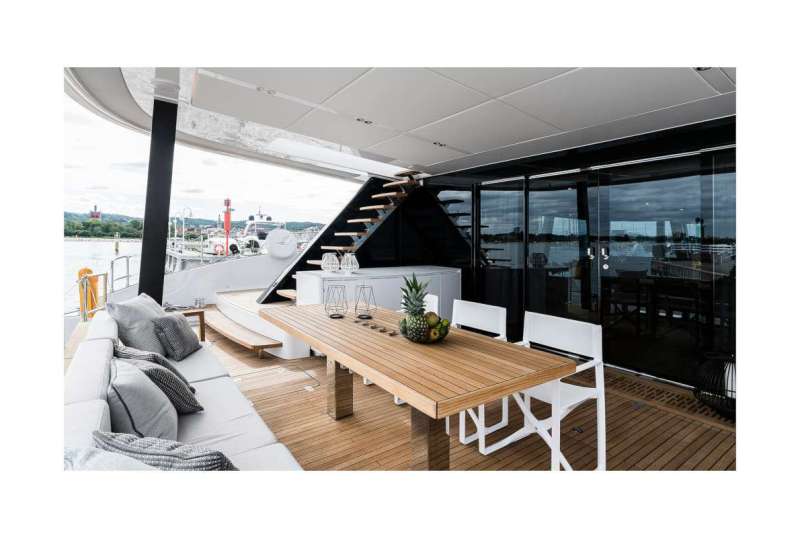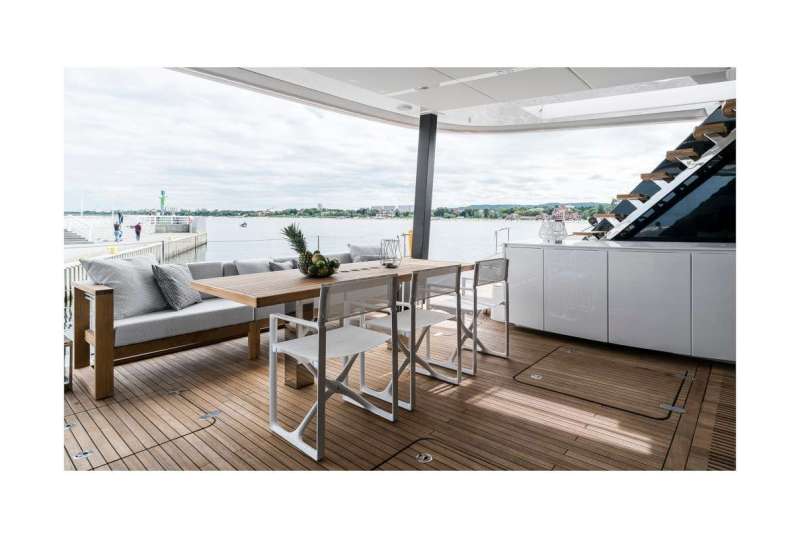 7X – SUNREEF 80
From €72,500/week
4 cabins
80 ft
Sunreef Yachts
8 guests
Built: 2018
60 Litres/Hr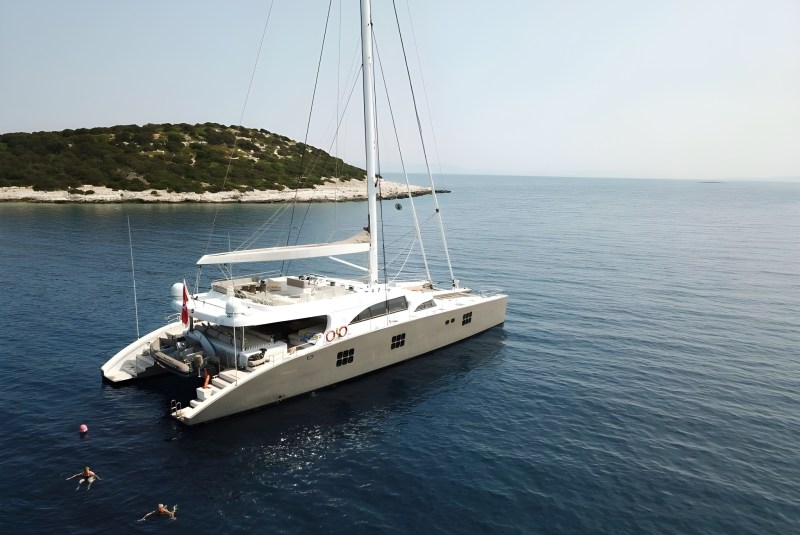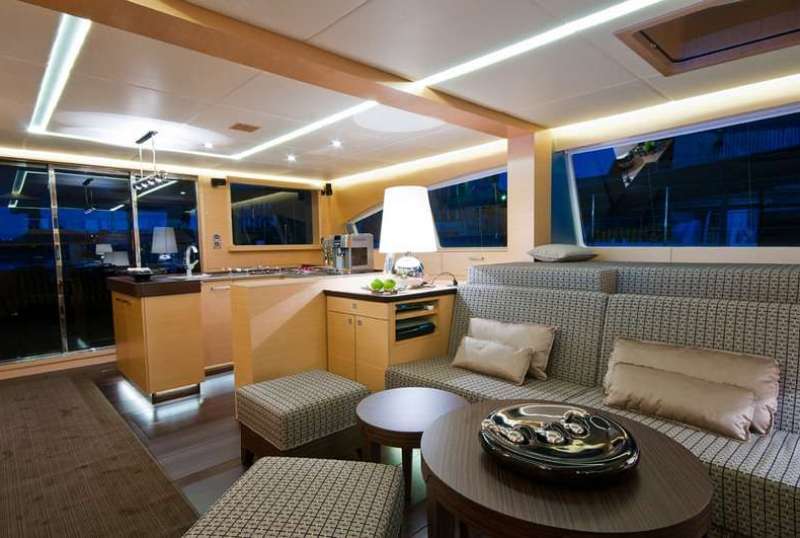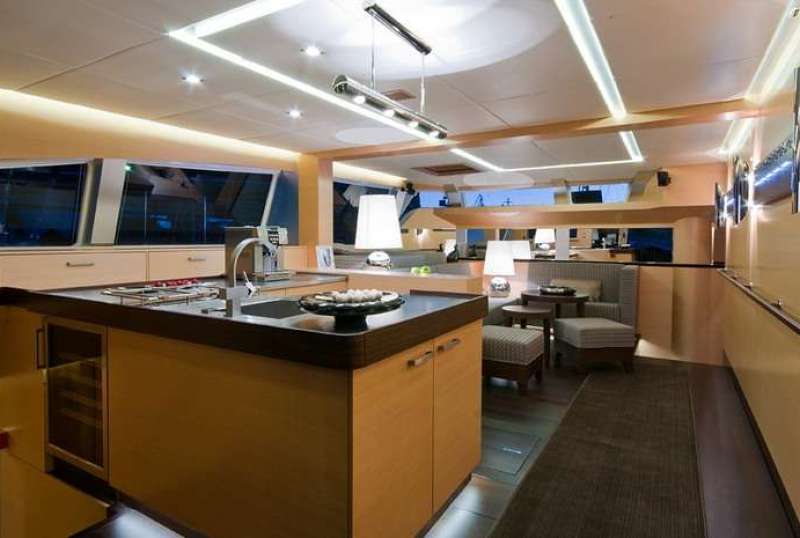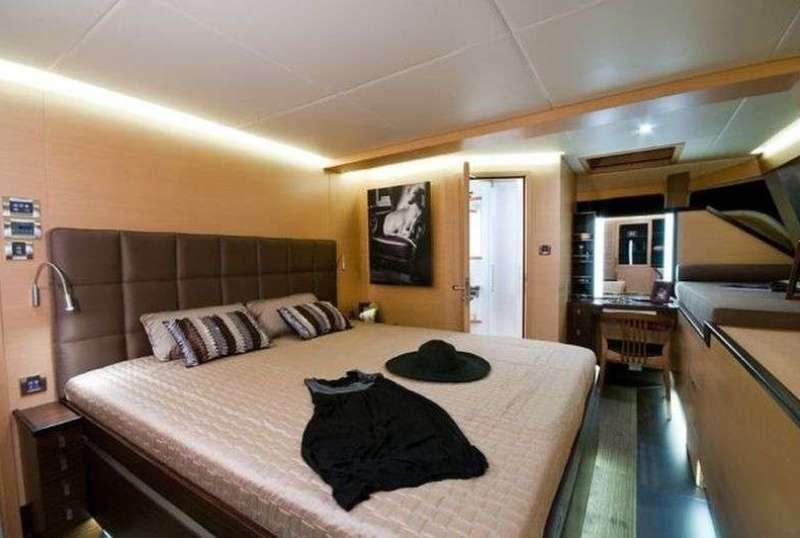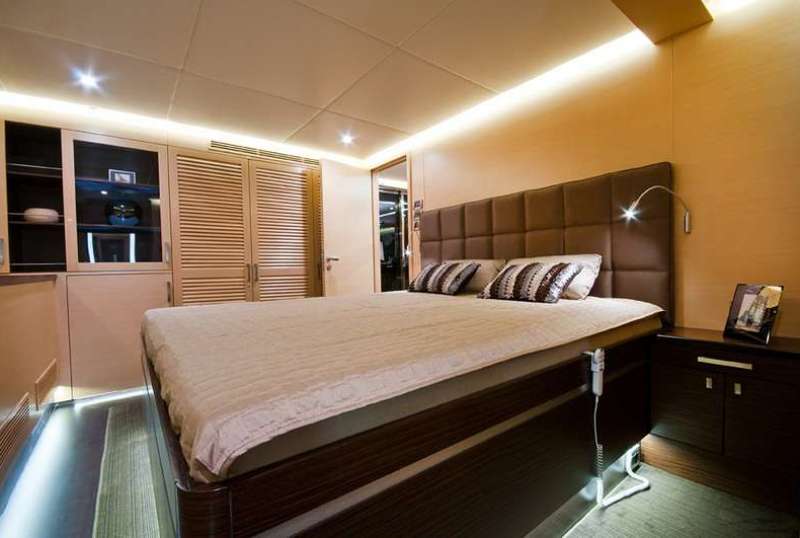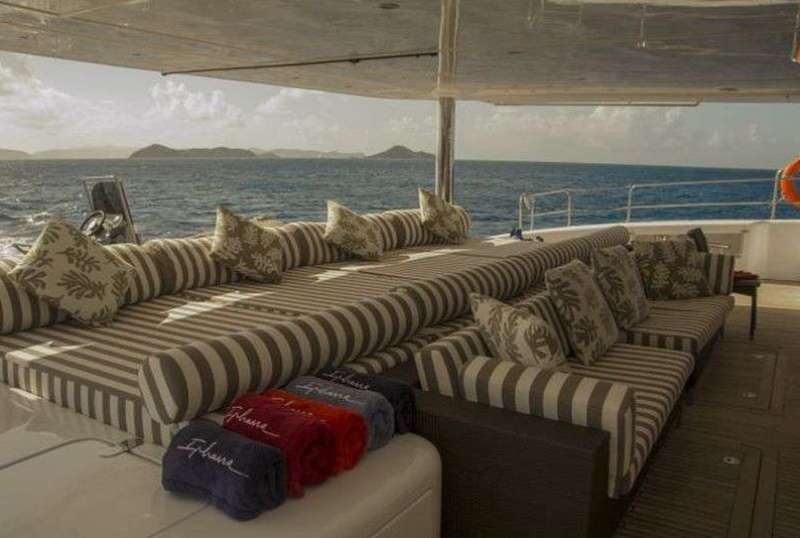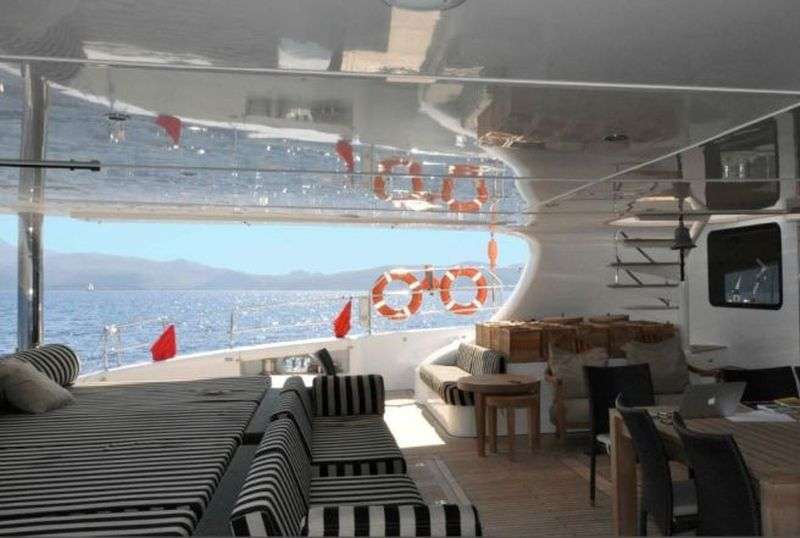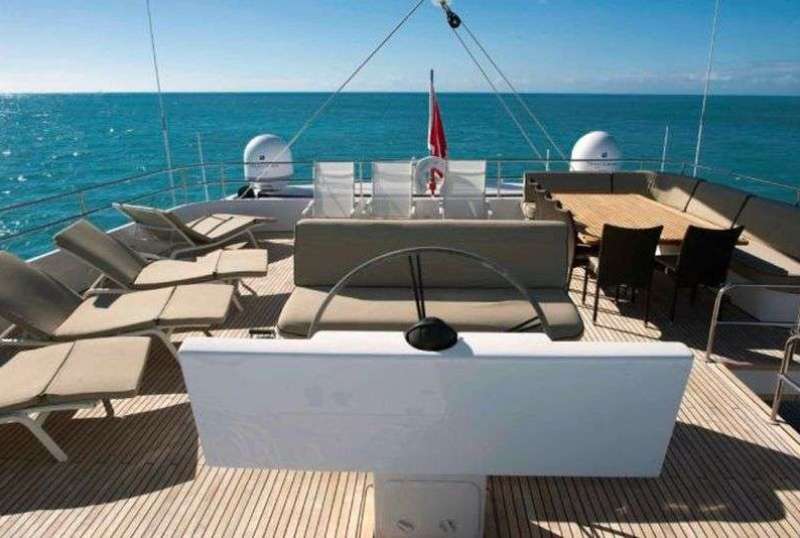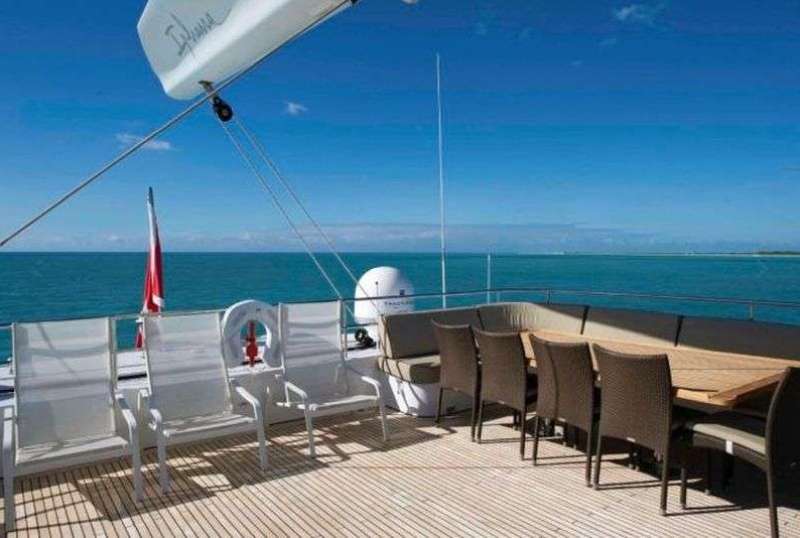 IPHARRA
From €68,000/week
5 cabins
102 ft
Sunreef Yachts
10 guests
Refit: 2017
50 Litres/Hr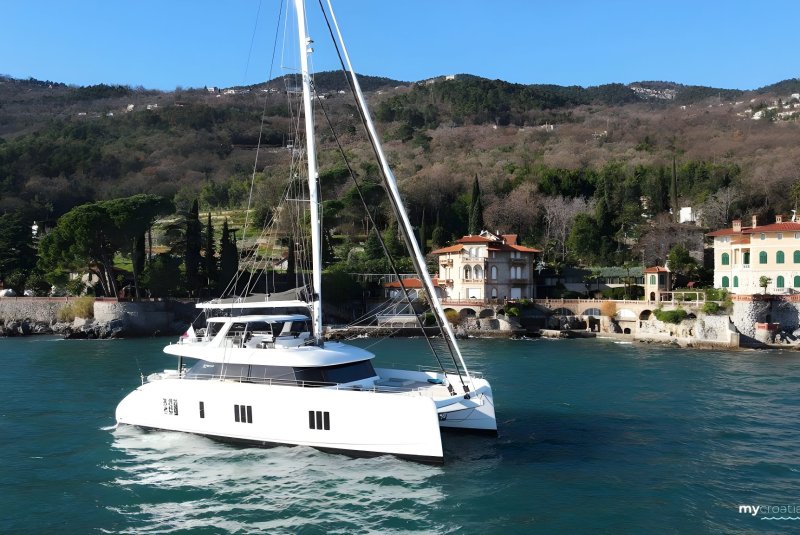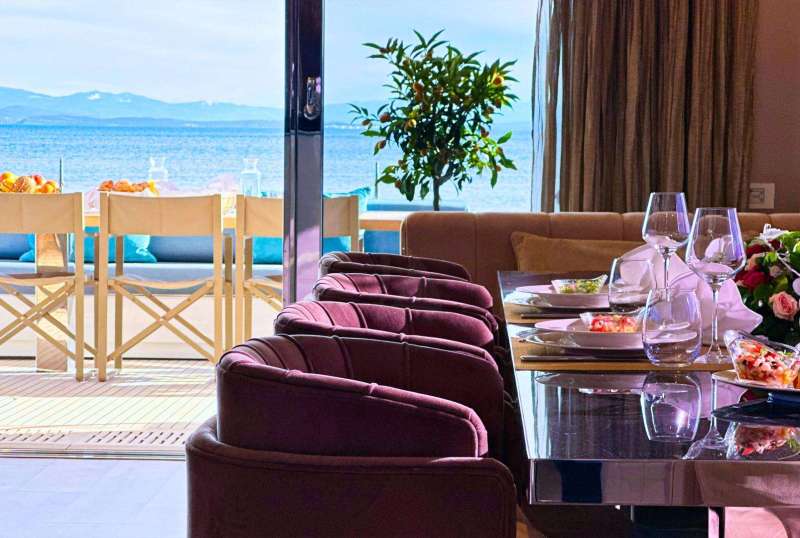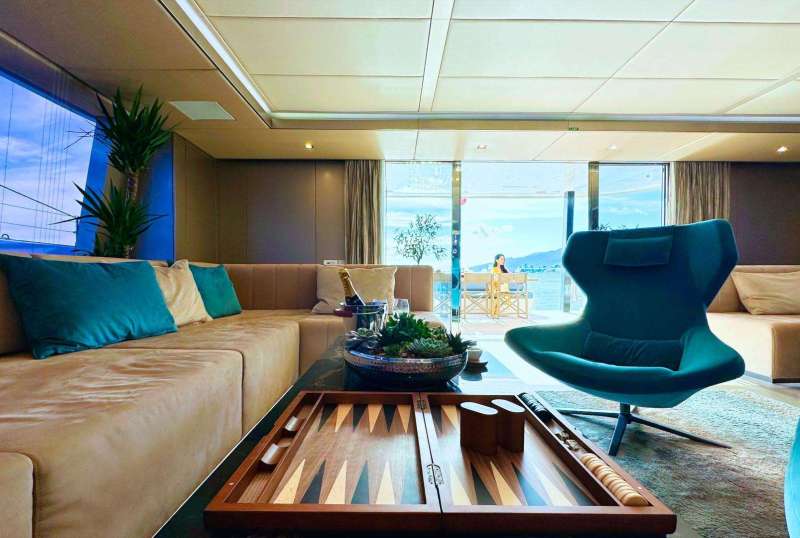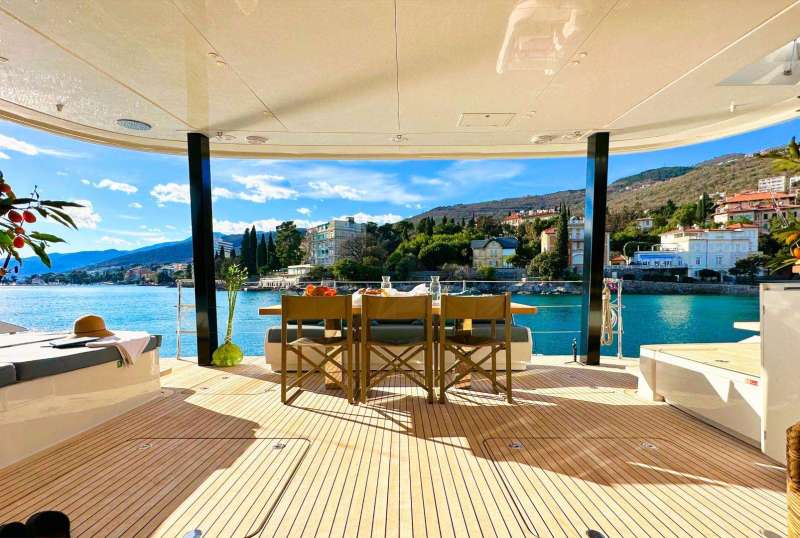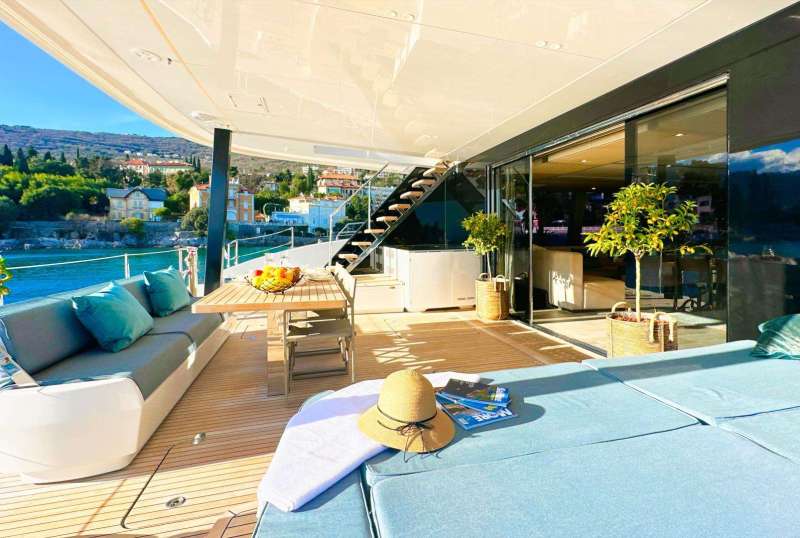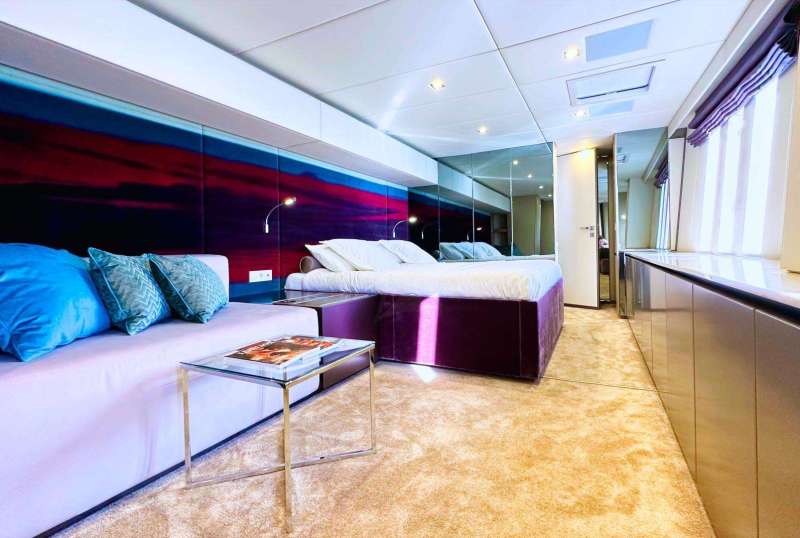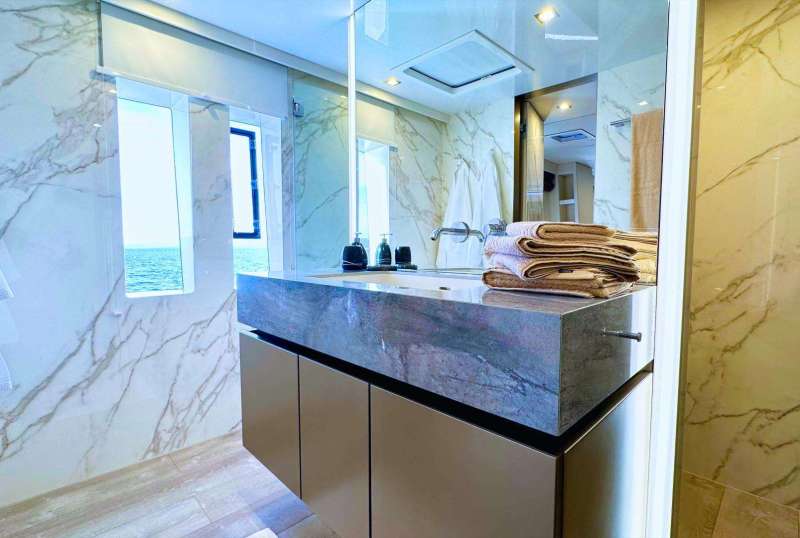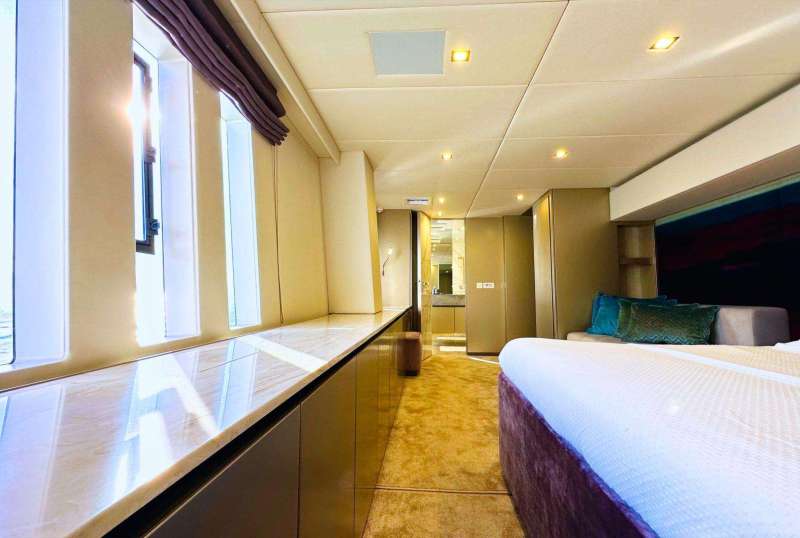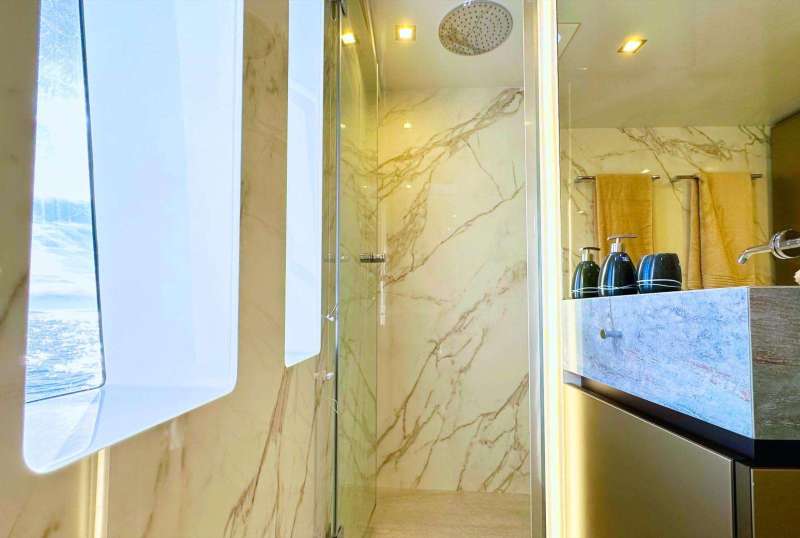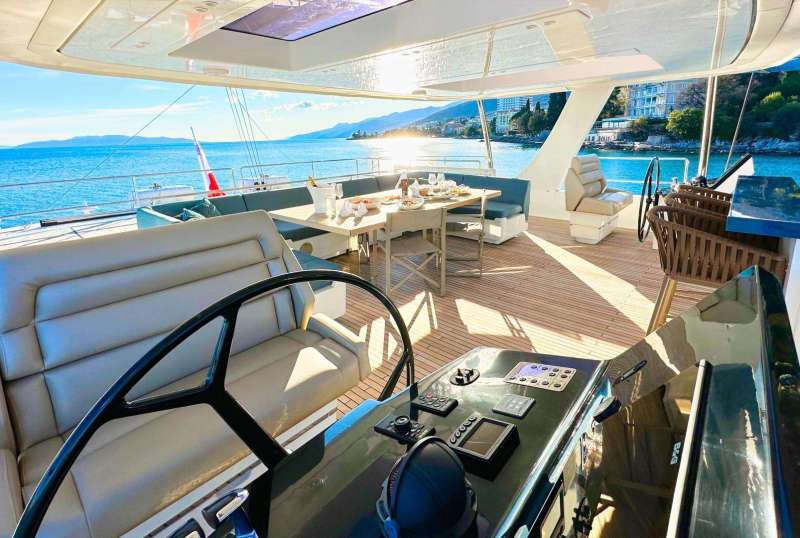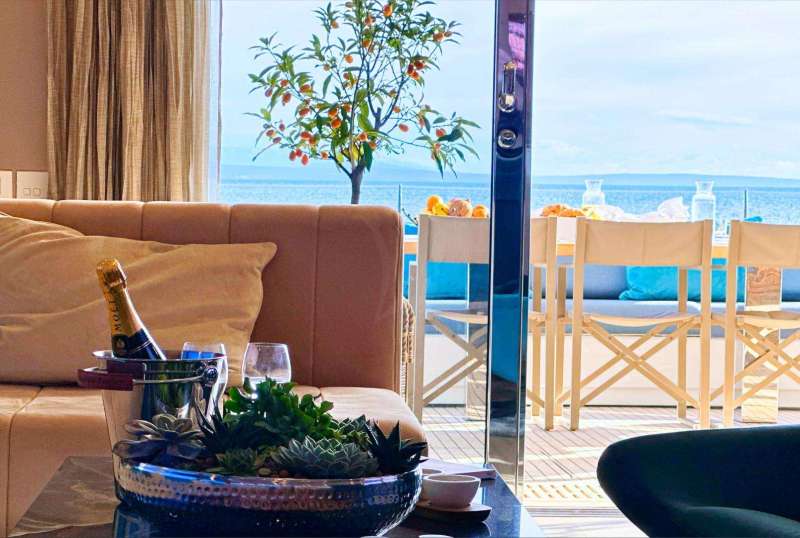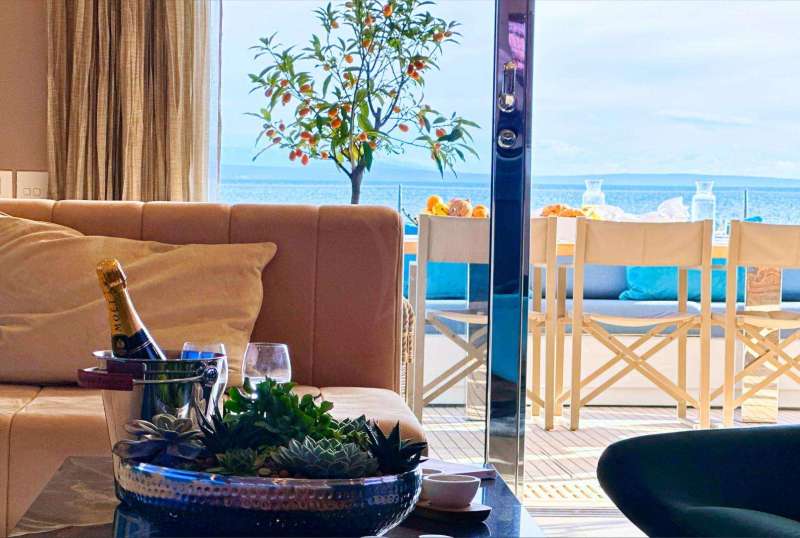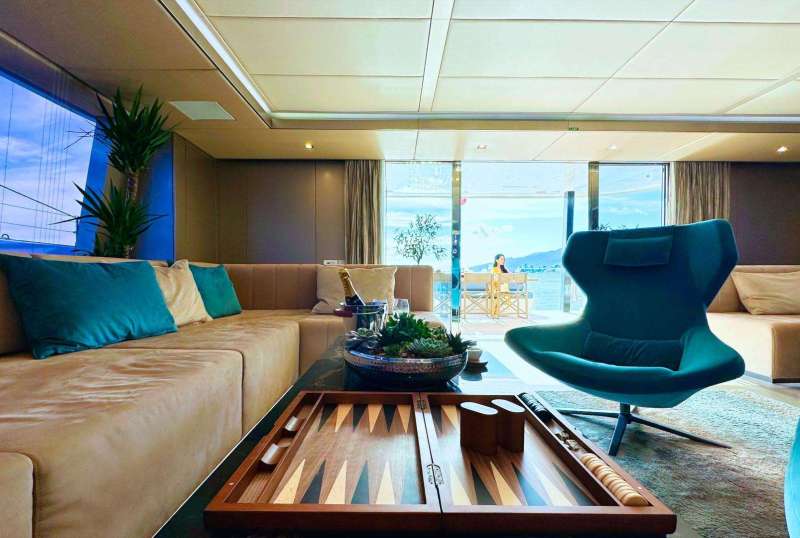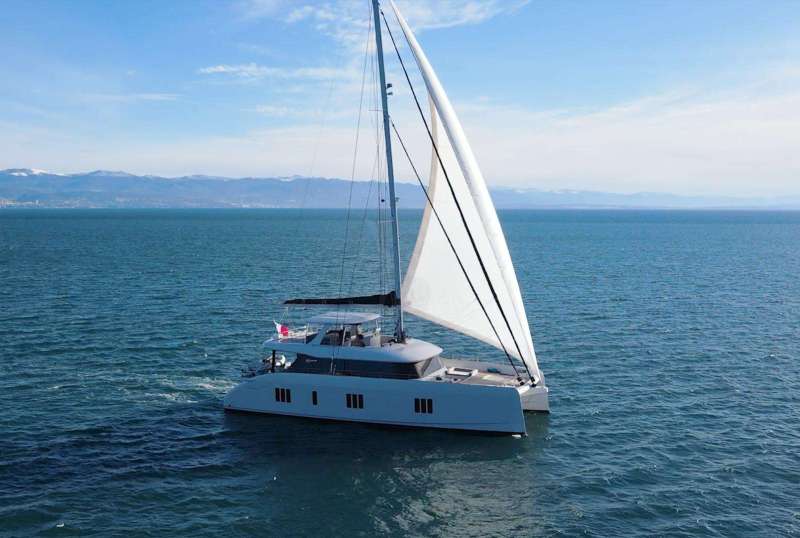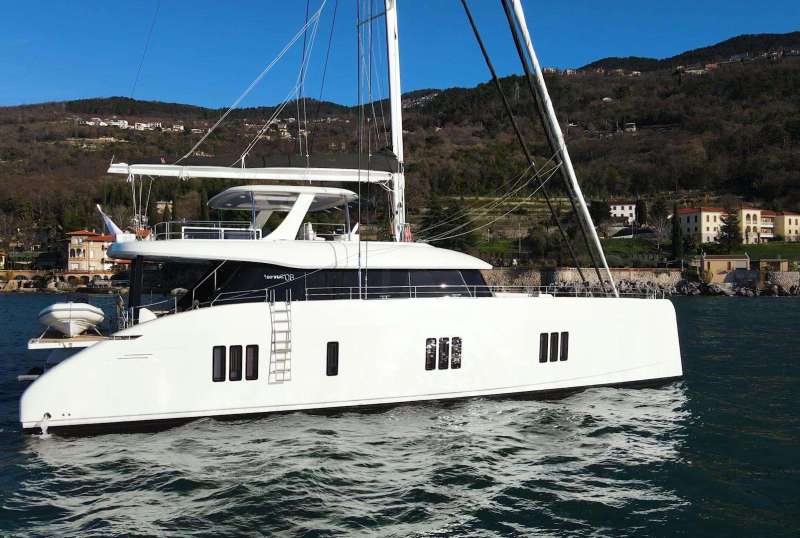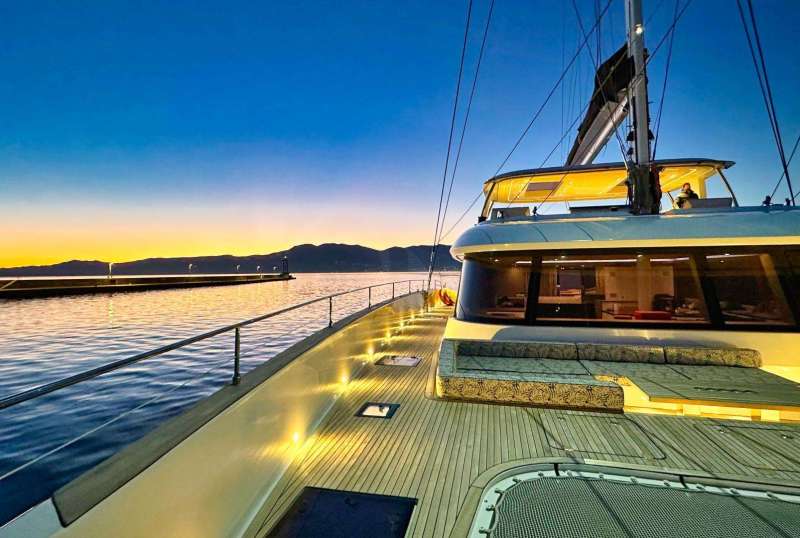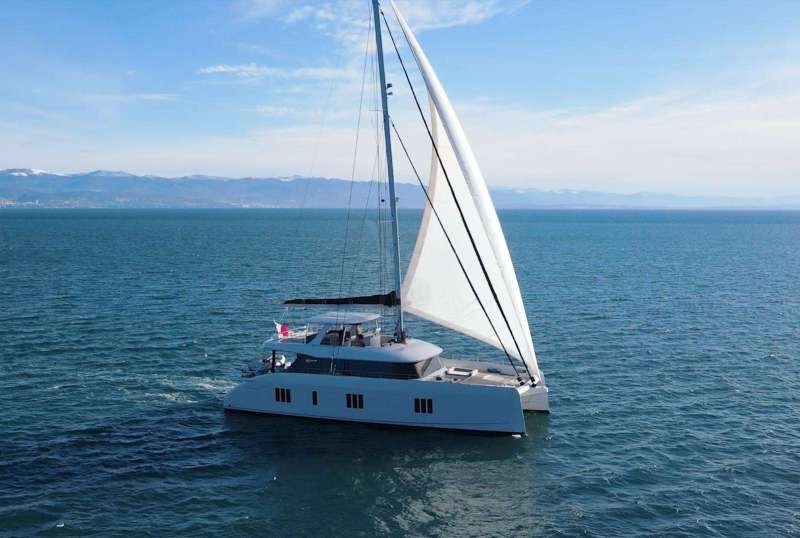 Nala One
From €59,000/week
3 cabins
80 ft
Sunreef Yachts
6 guests
Built: 2019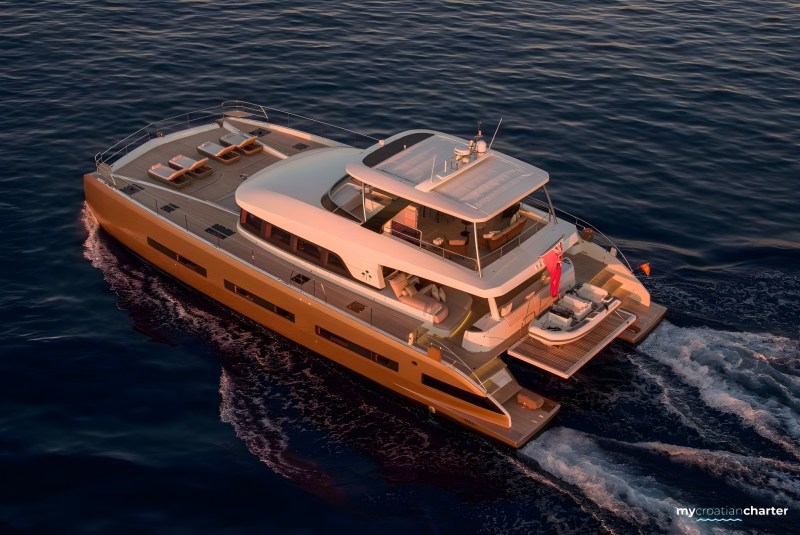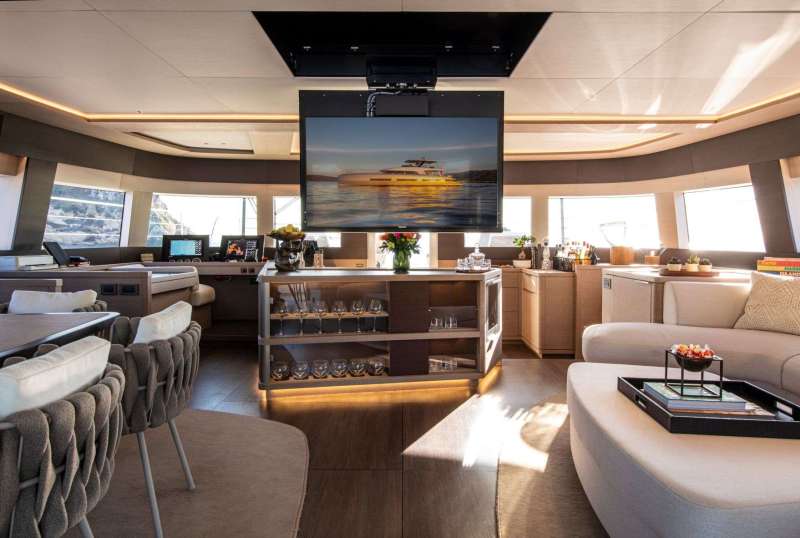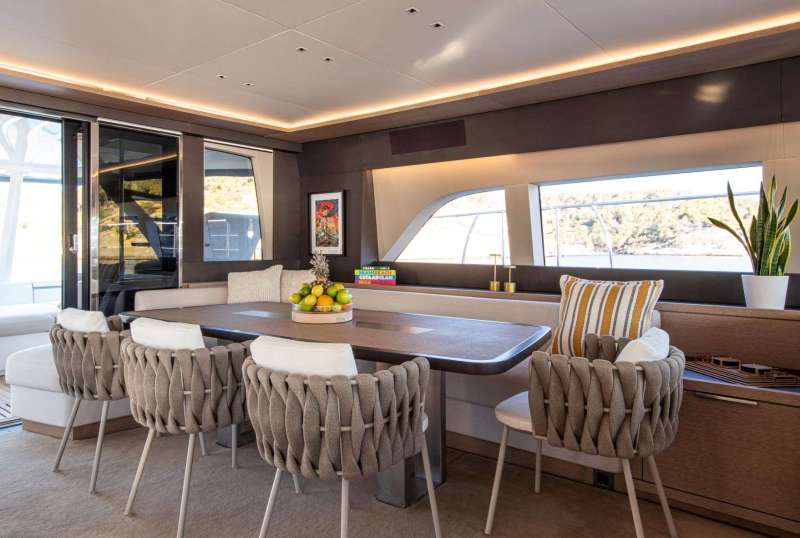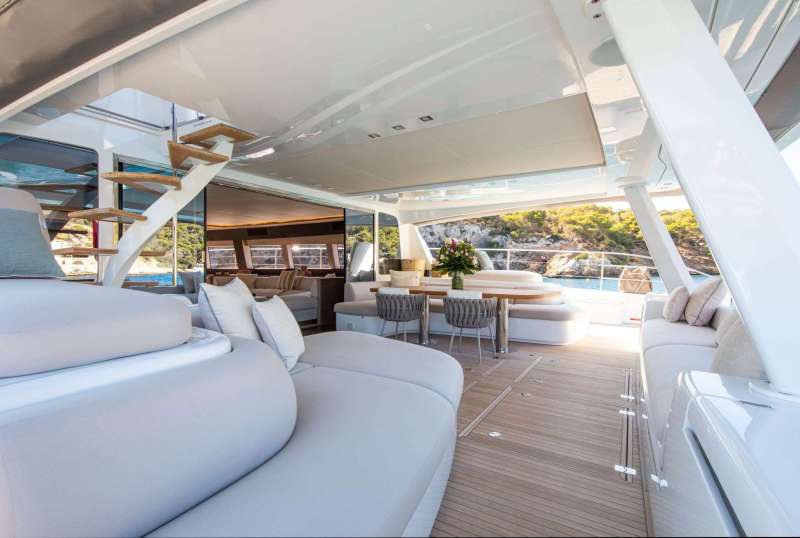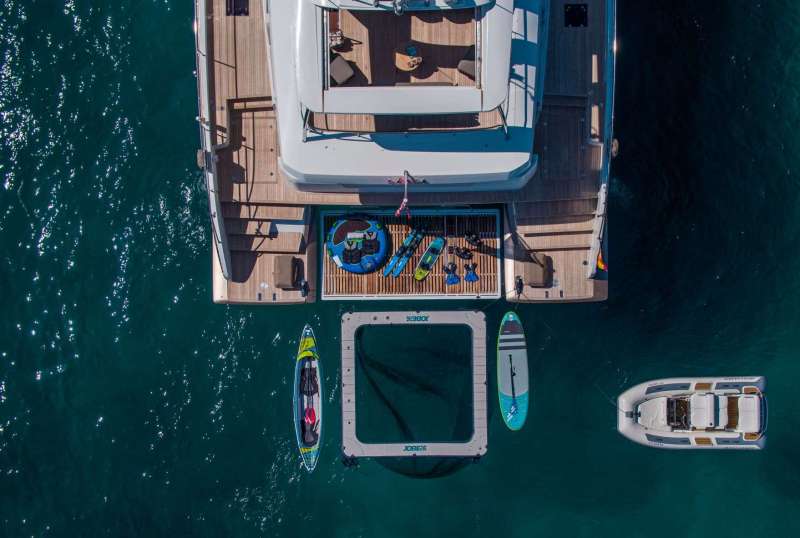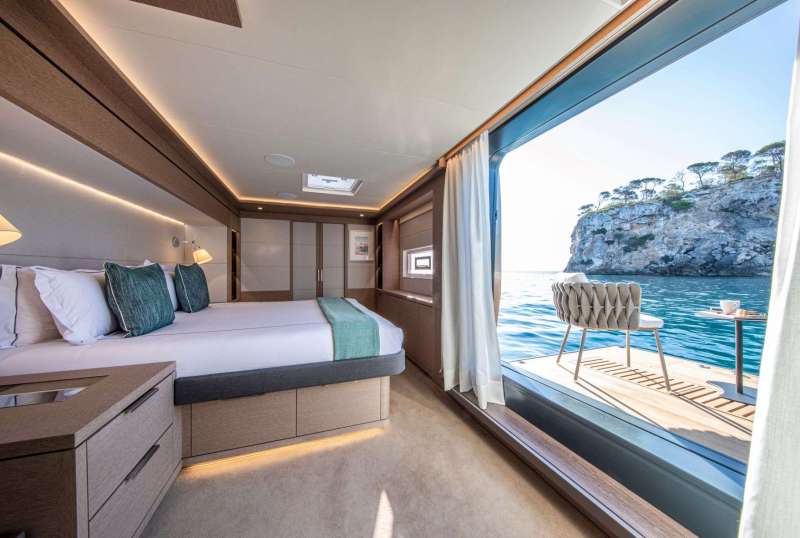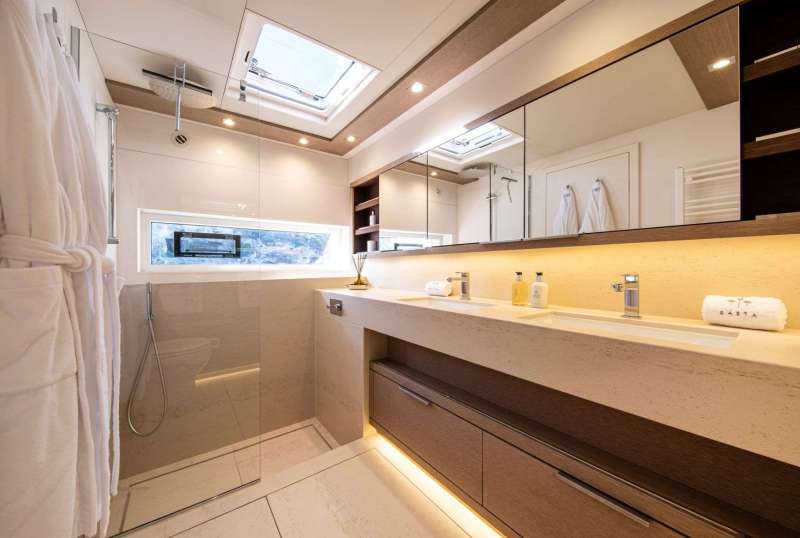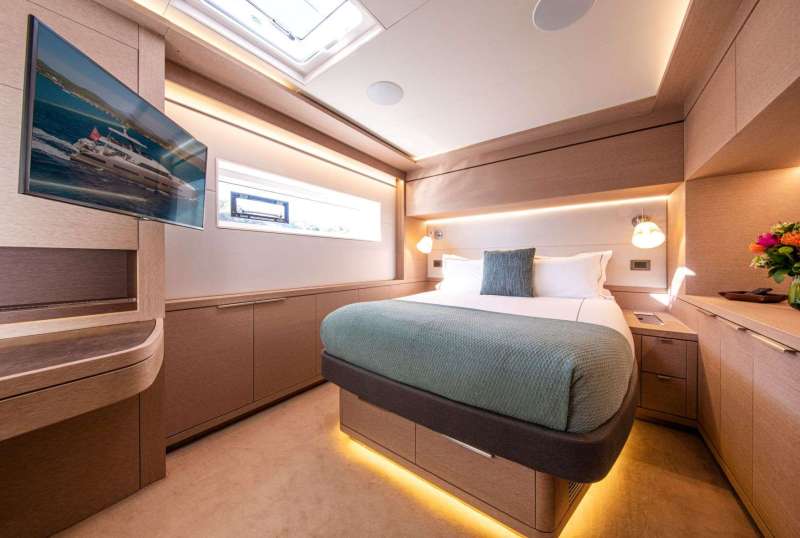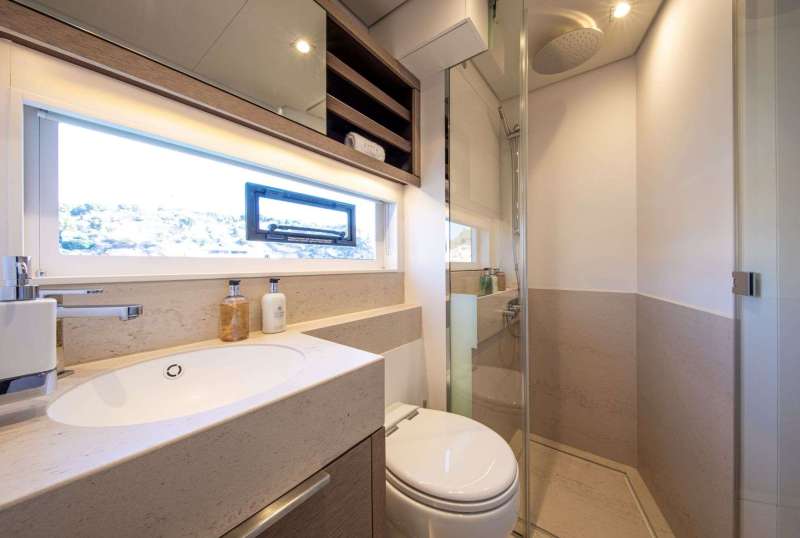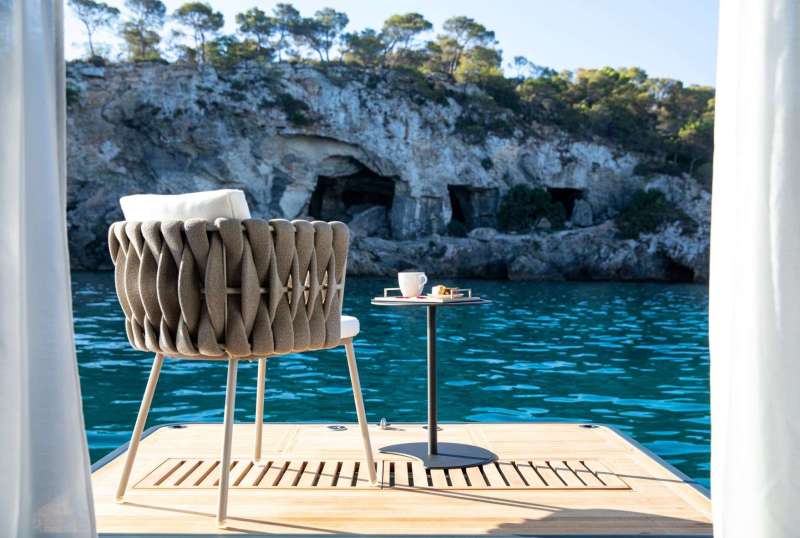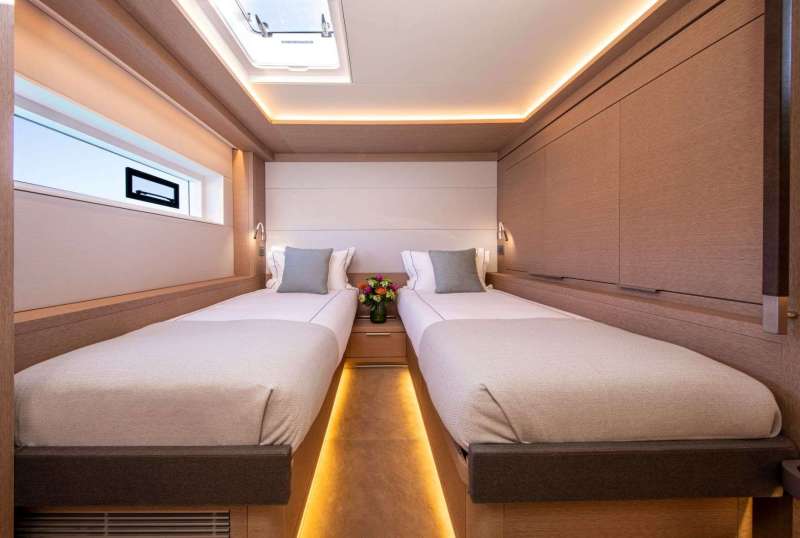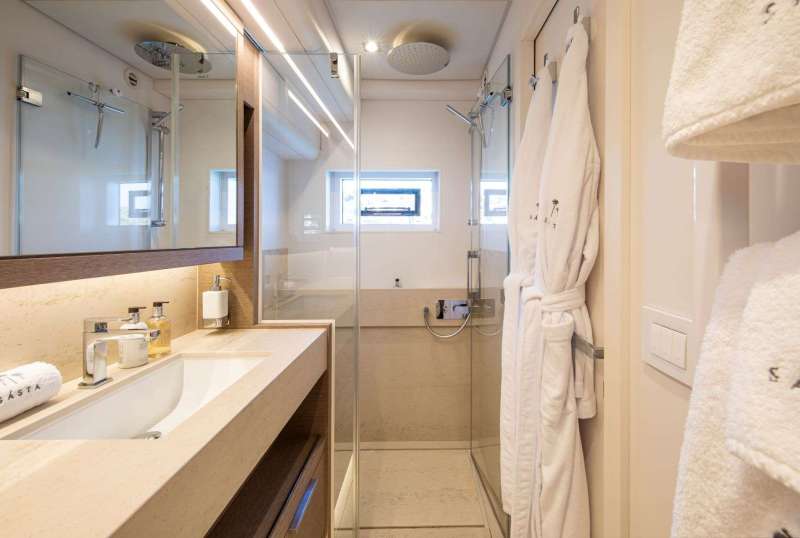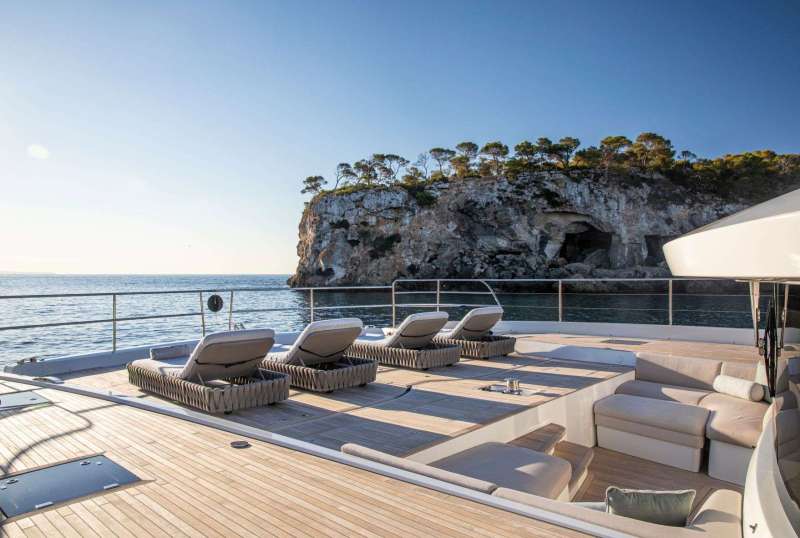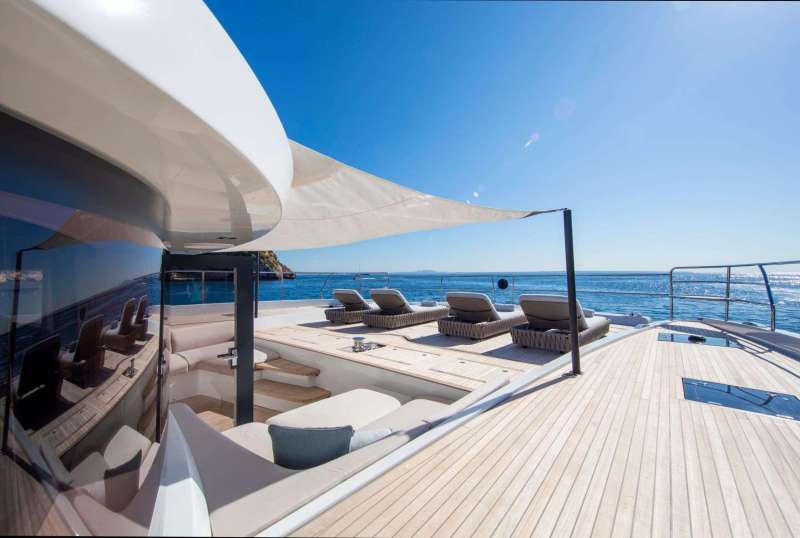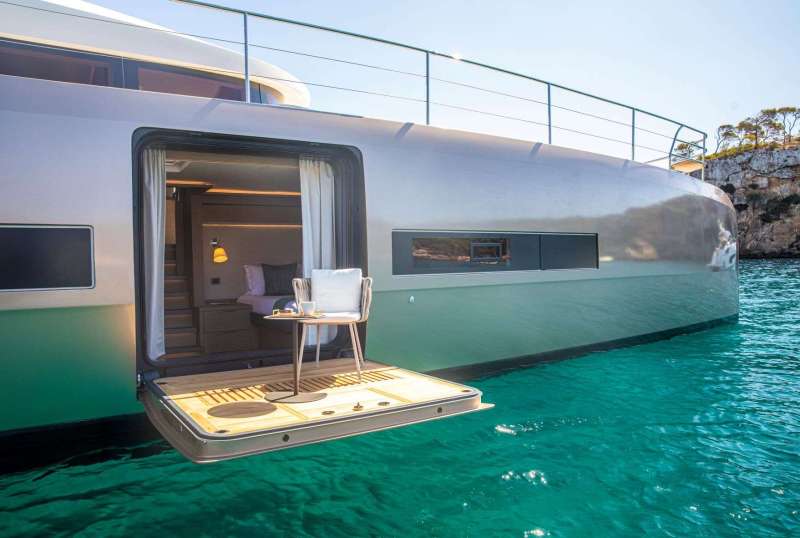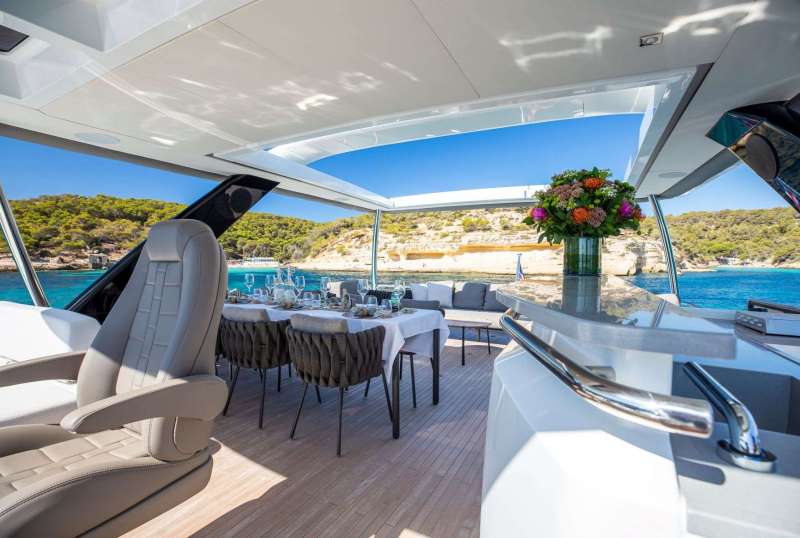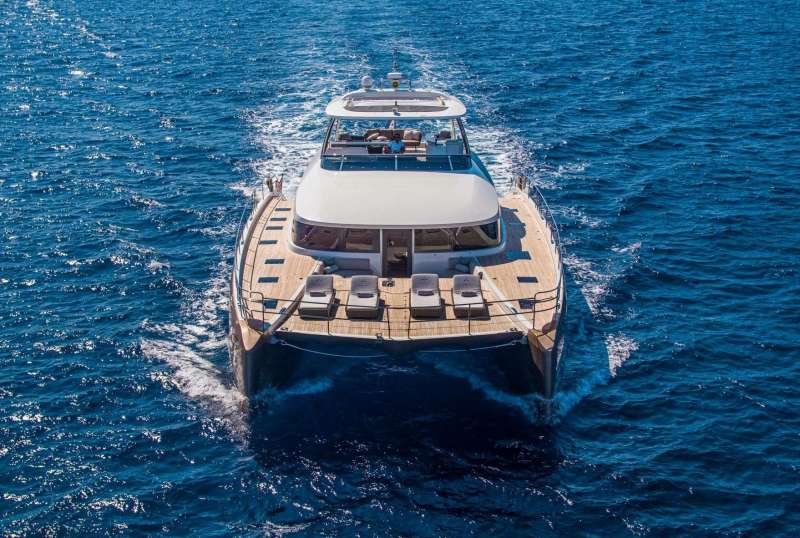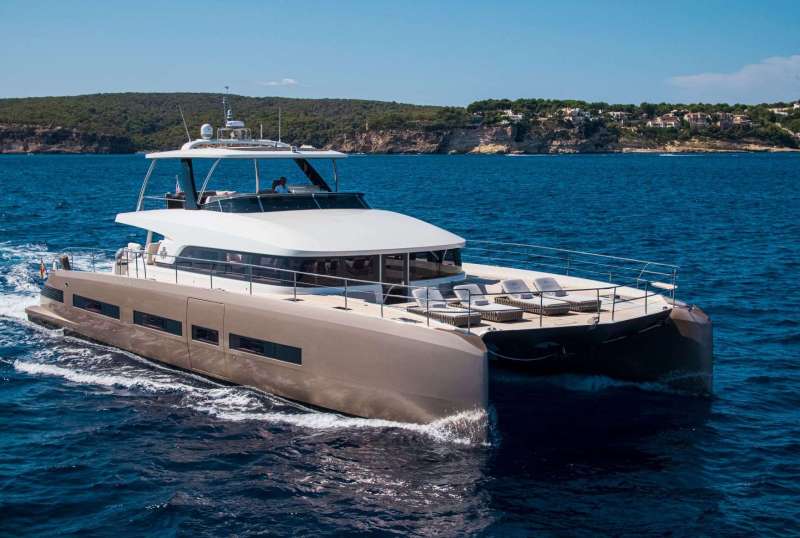 SASTA
From €59,000/week
4 cabins
78 ft
Lagoon
8 guests
Built: 2022
40 Litres/Hr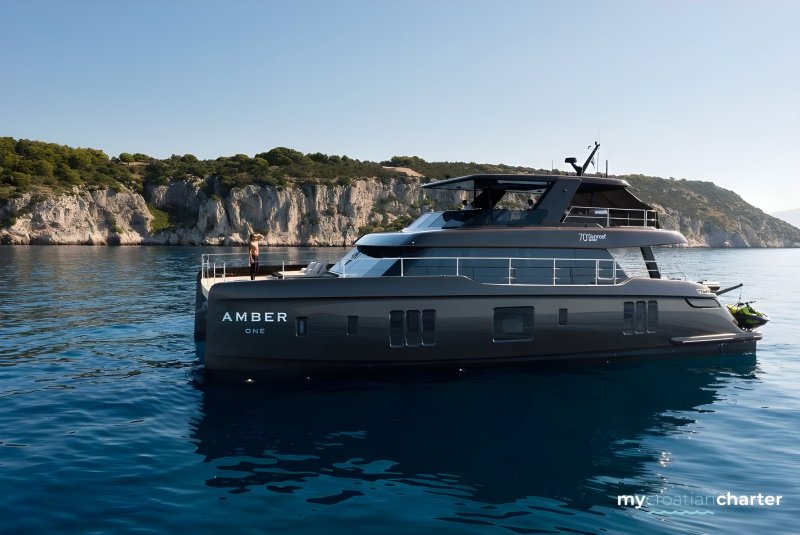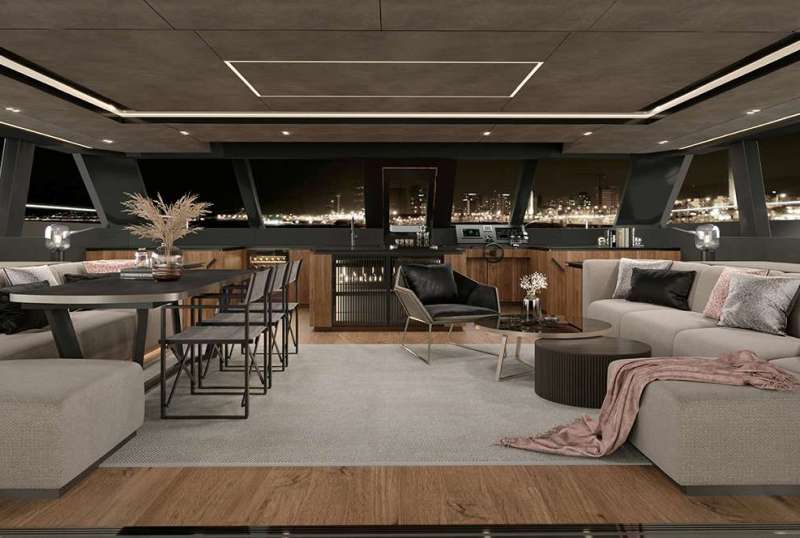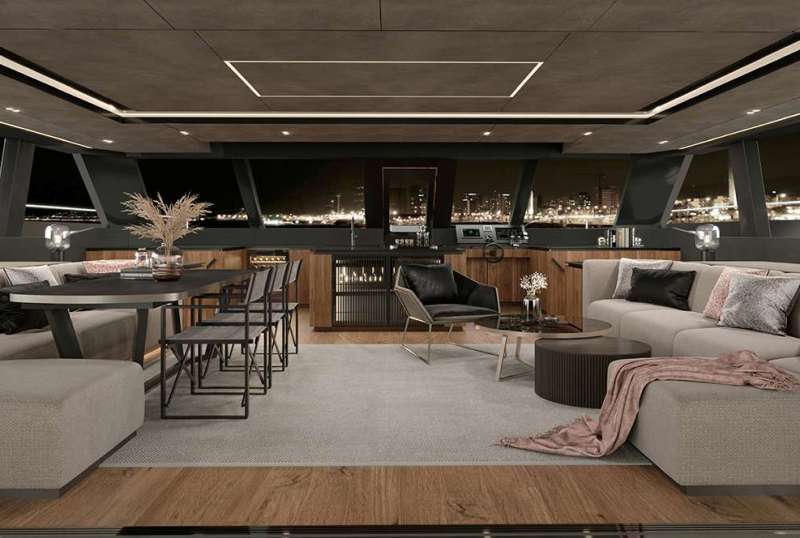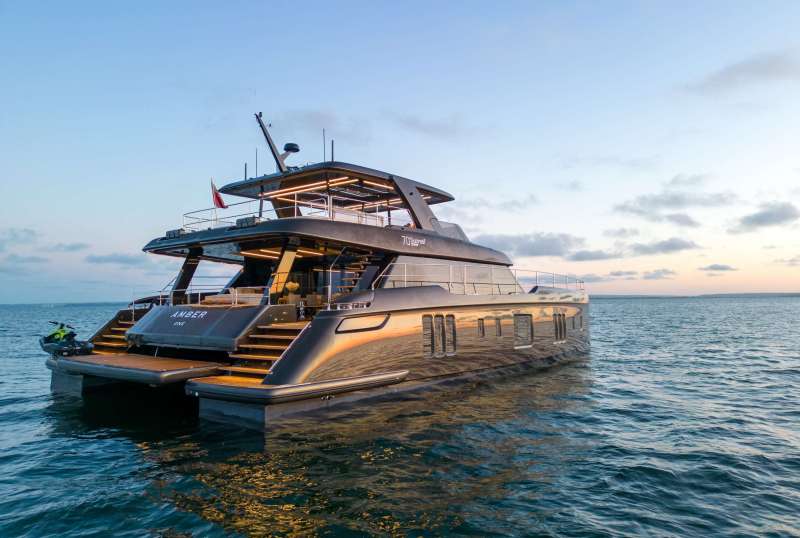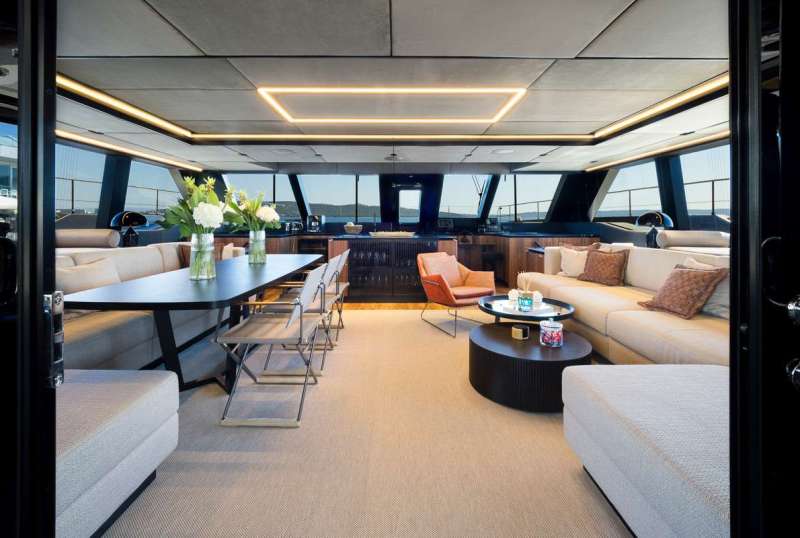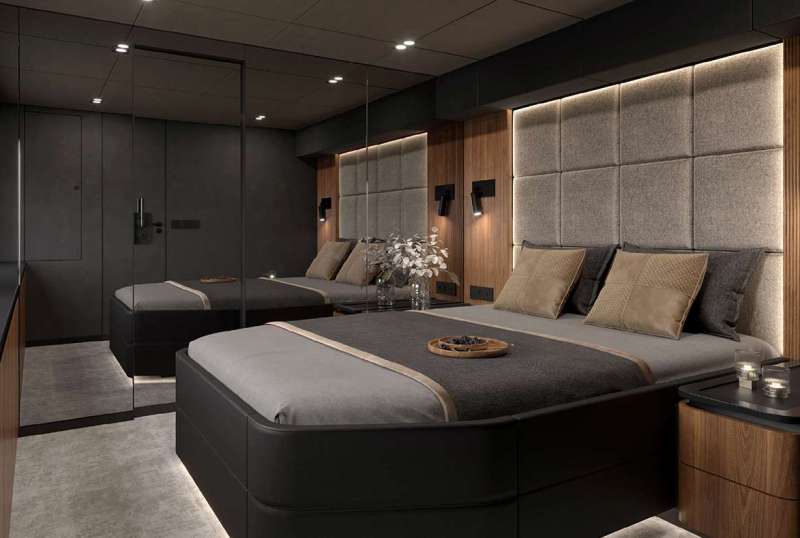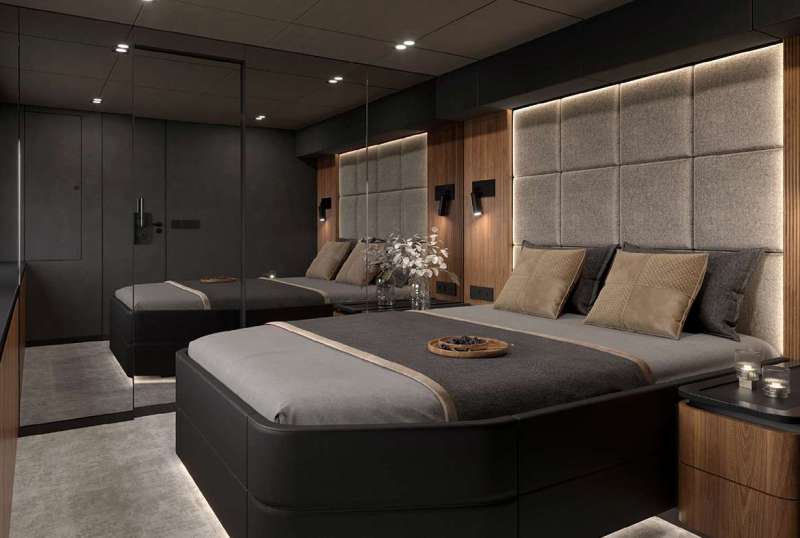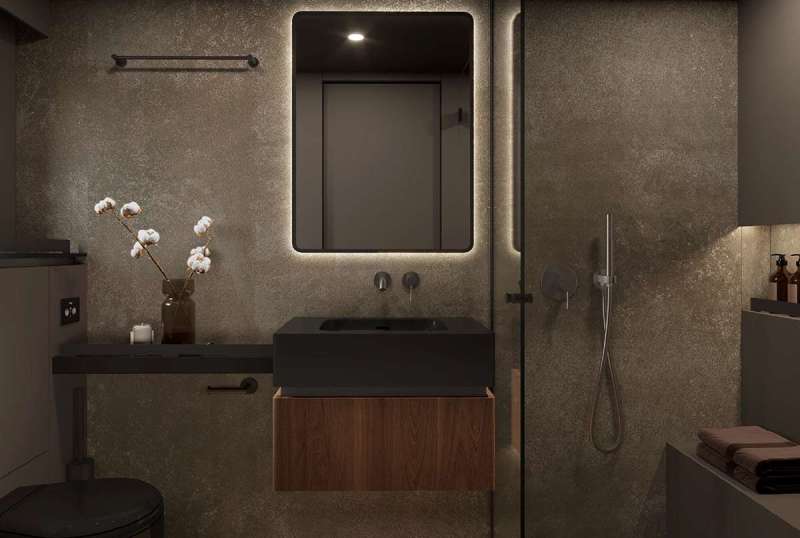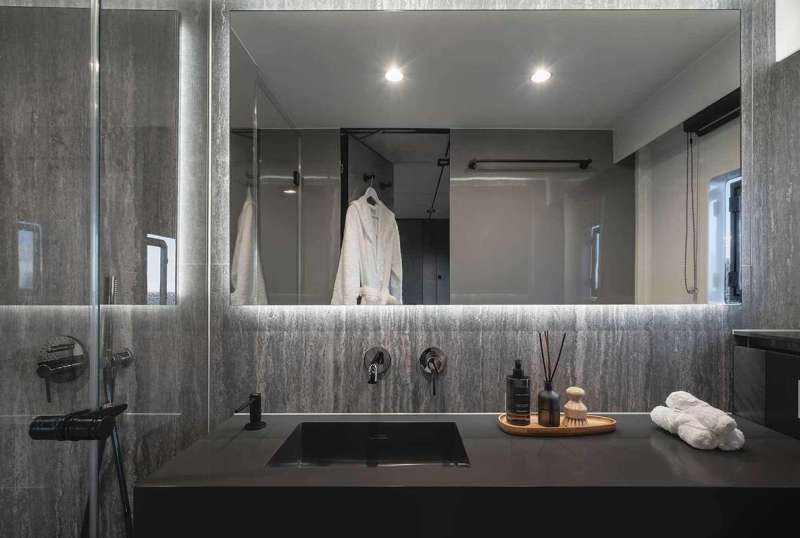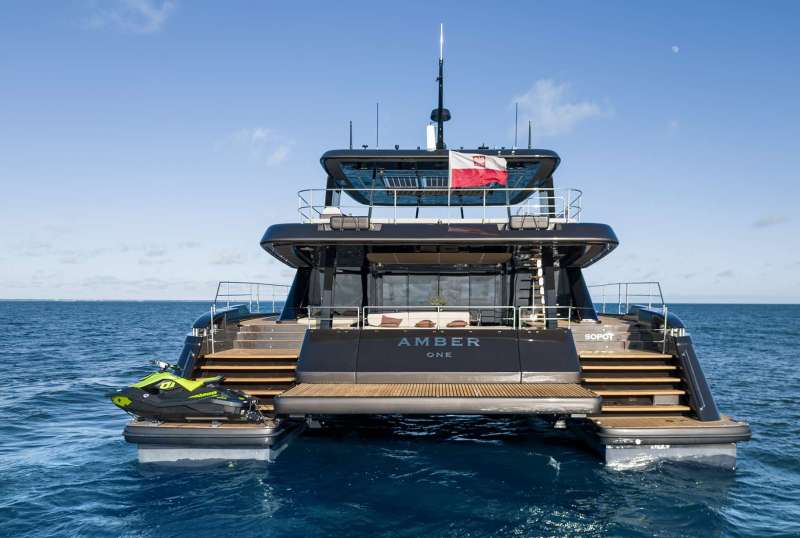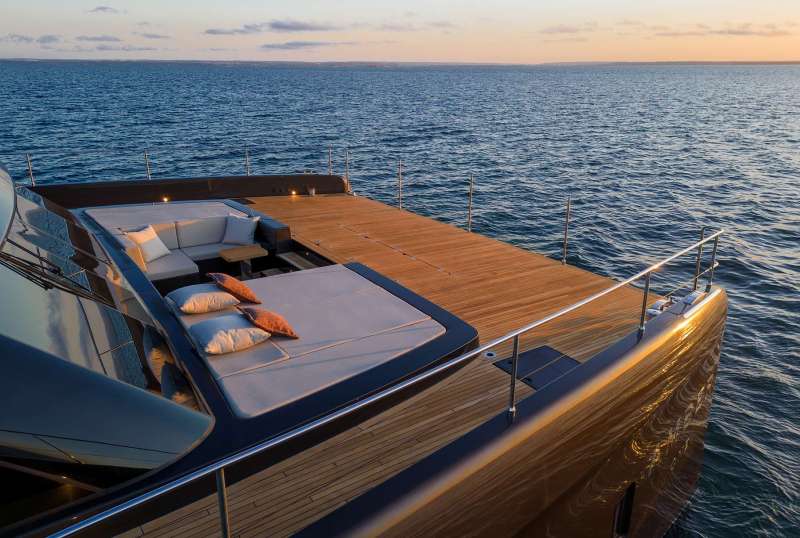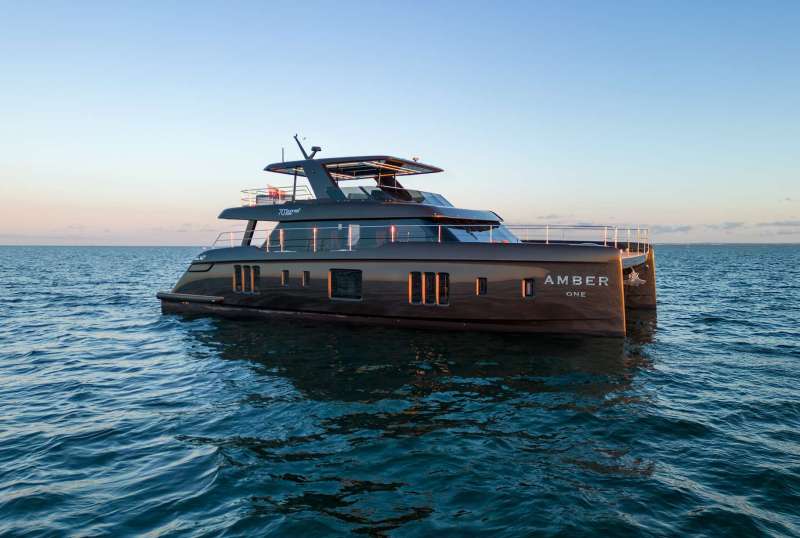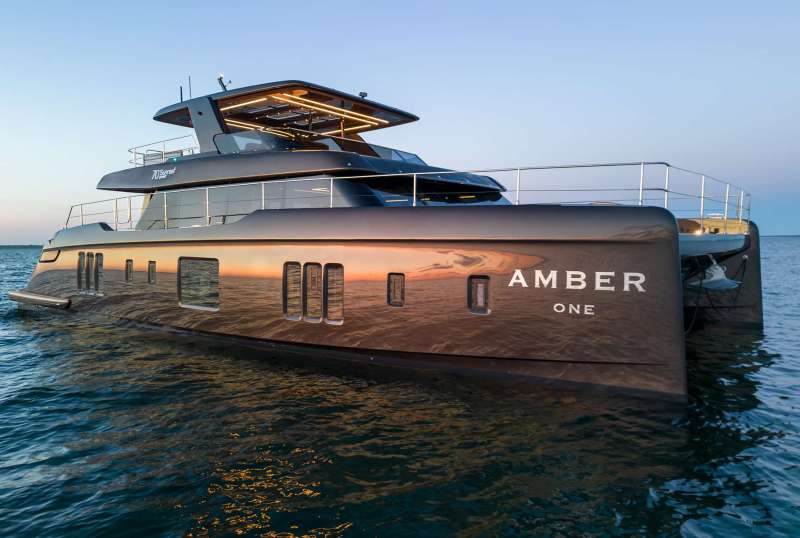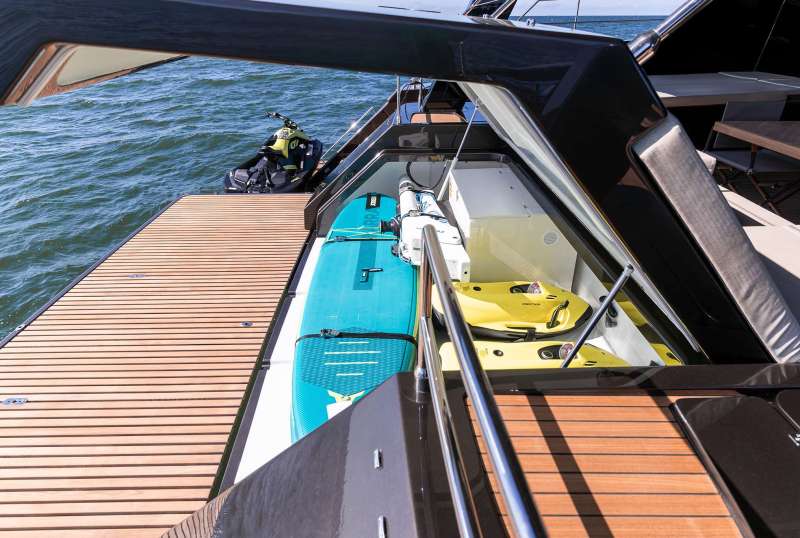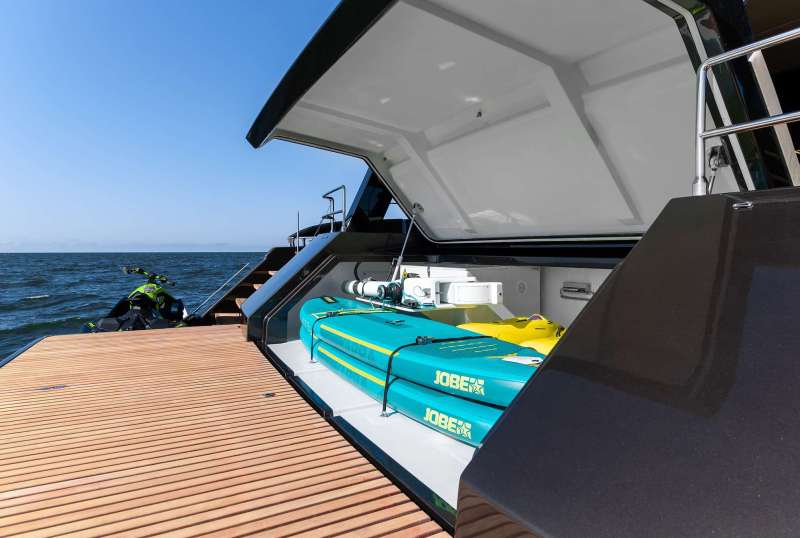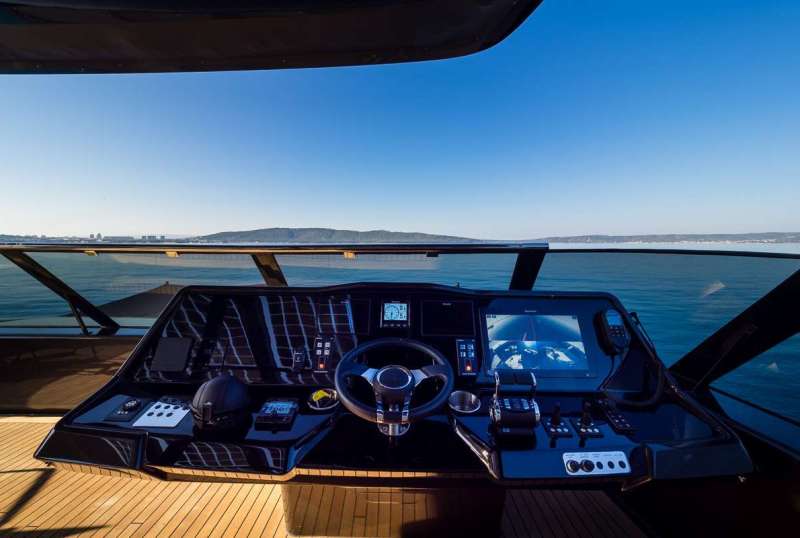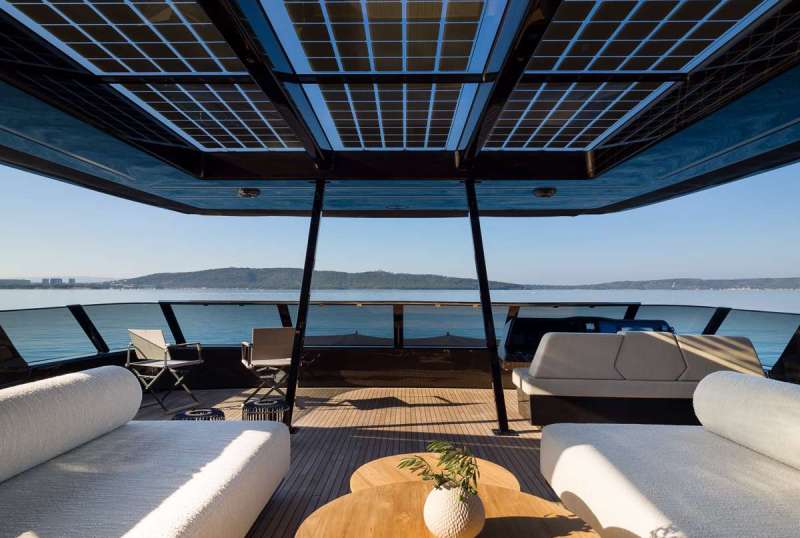 AMBER ONE
From €53,000/week
4 cabins
69 ft
Sunreef Yachts
8 guests
Built: 2023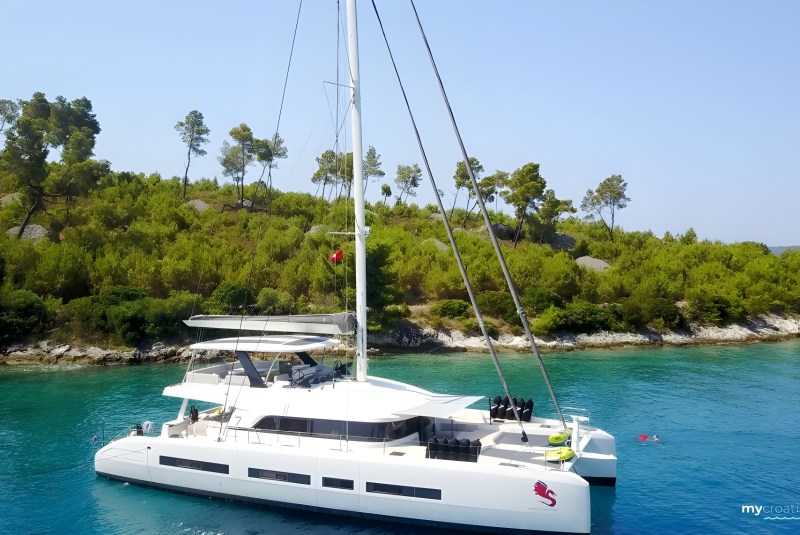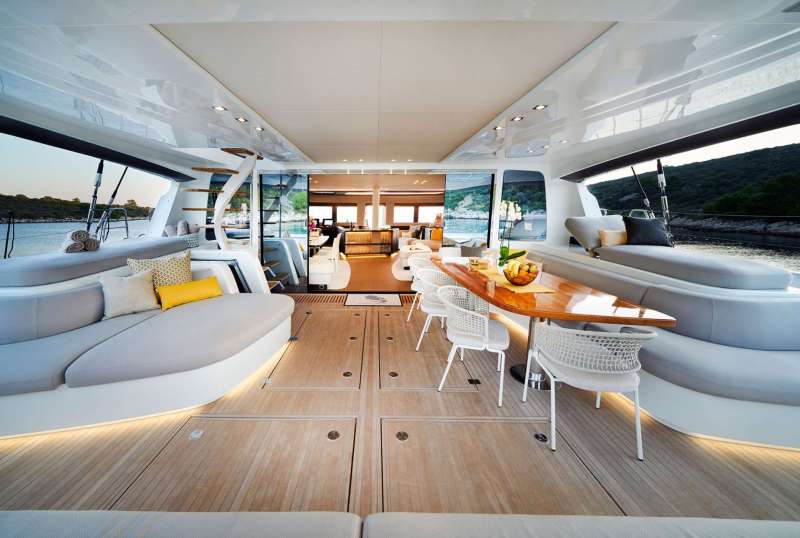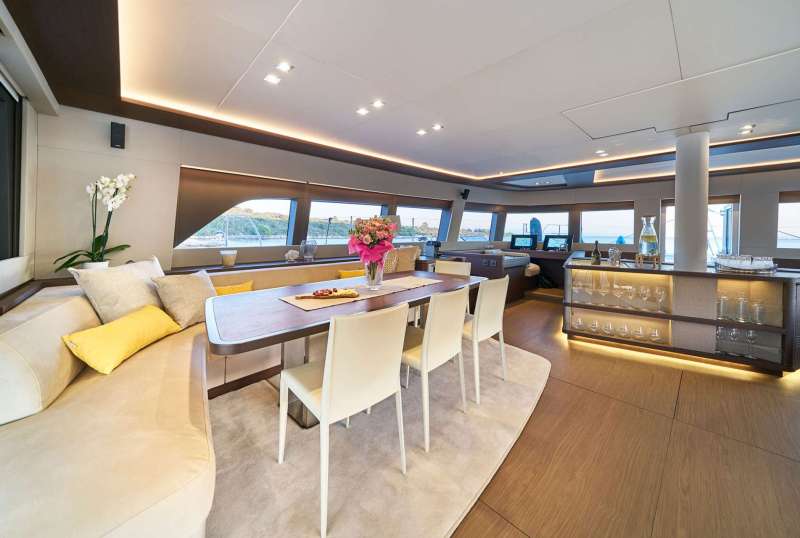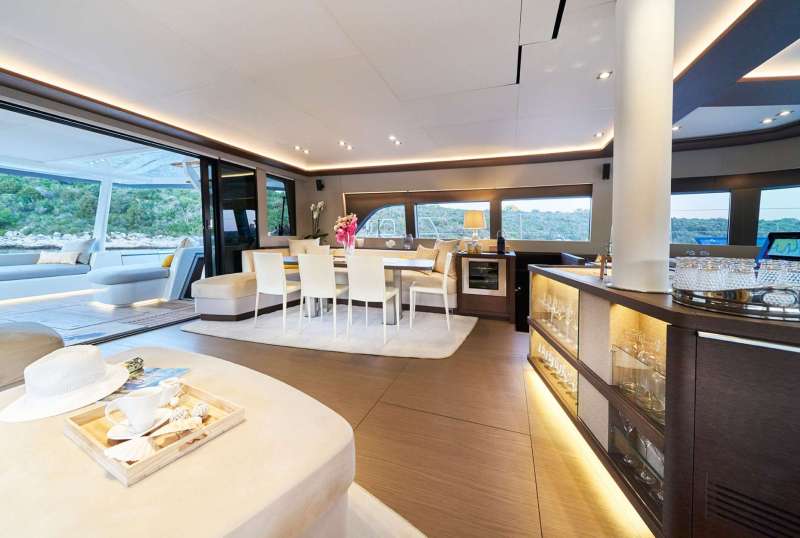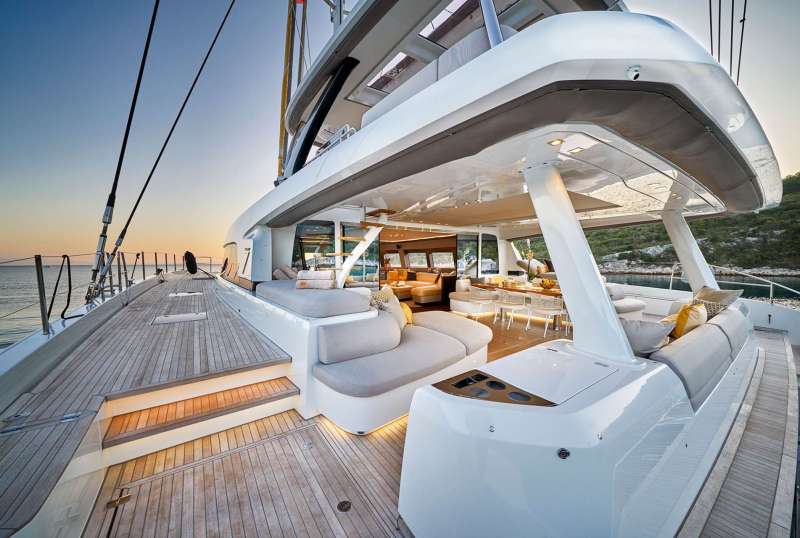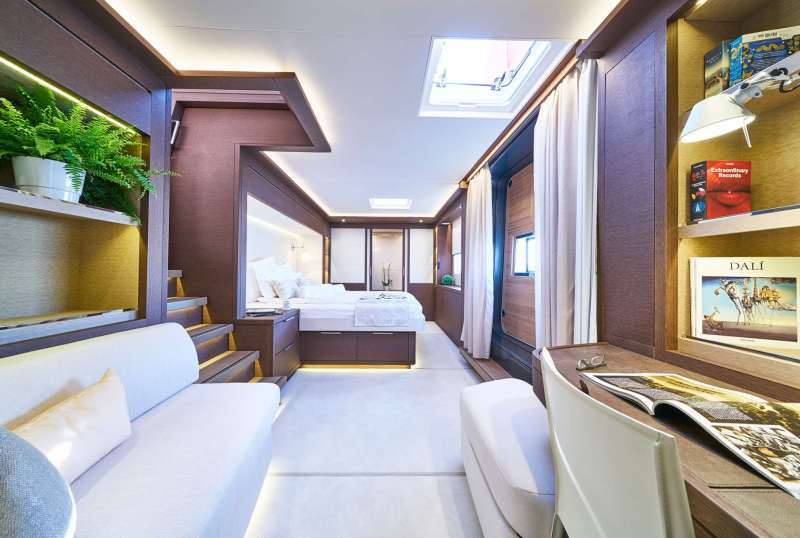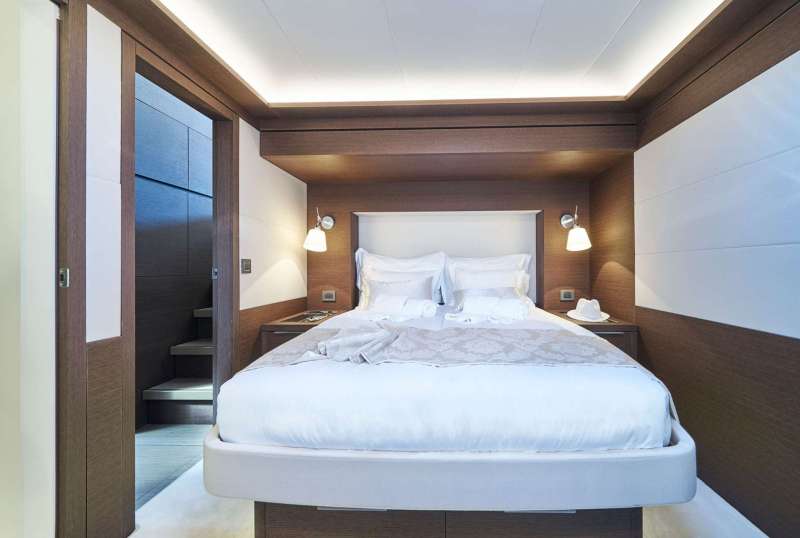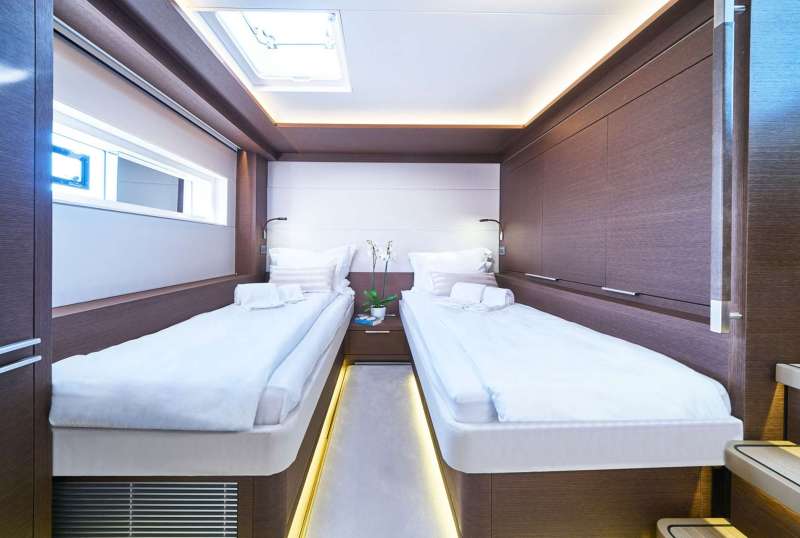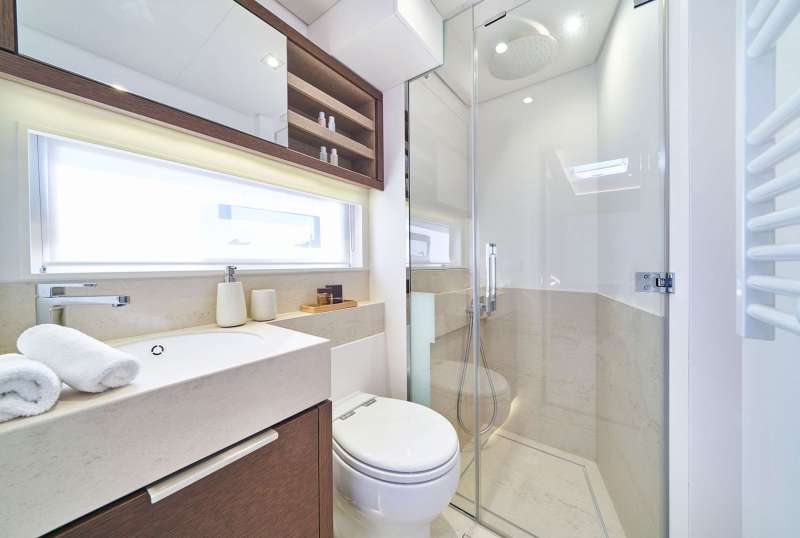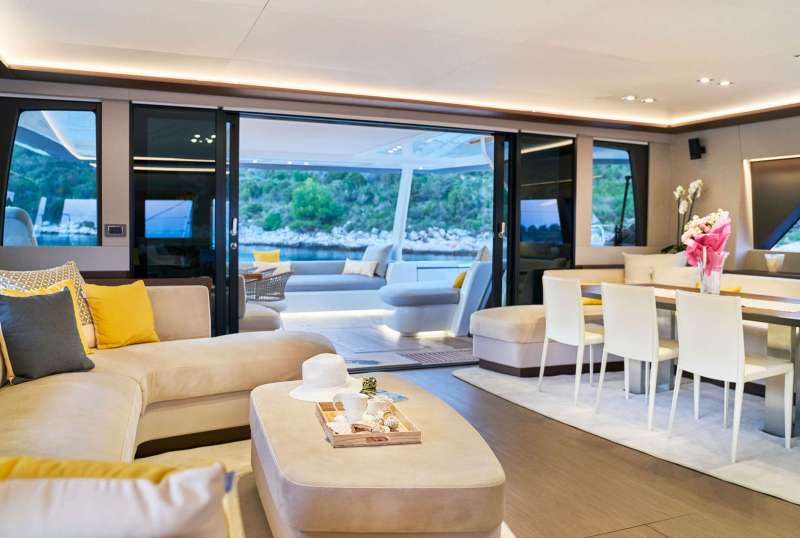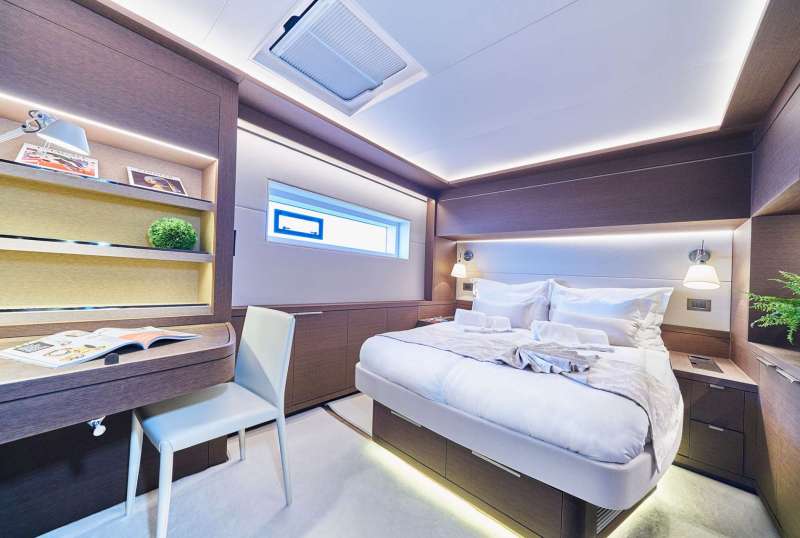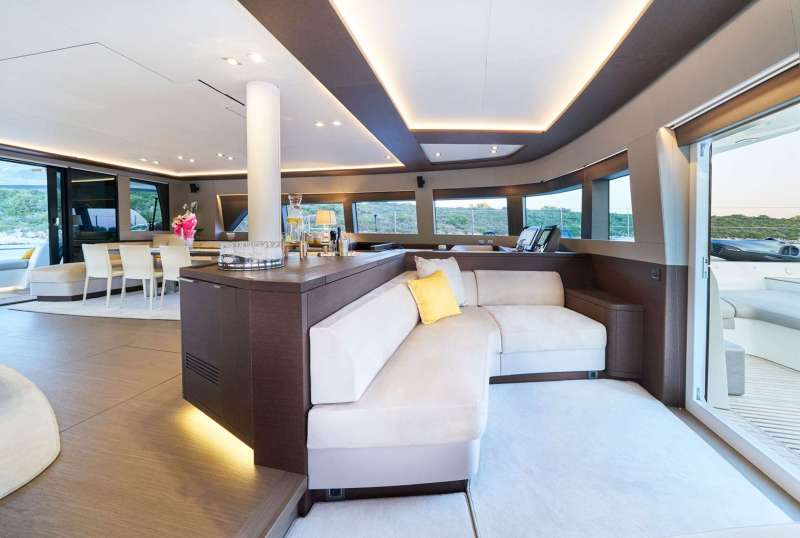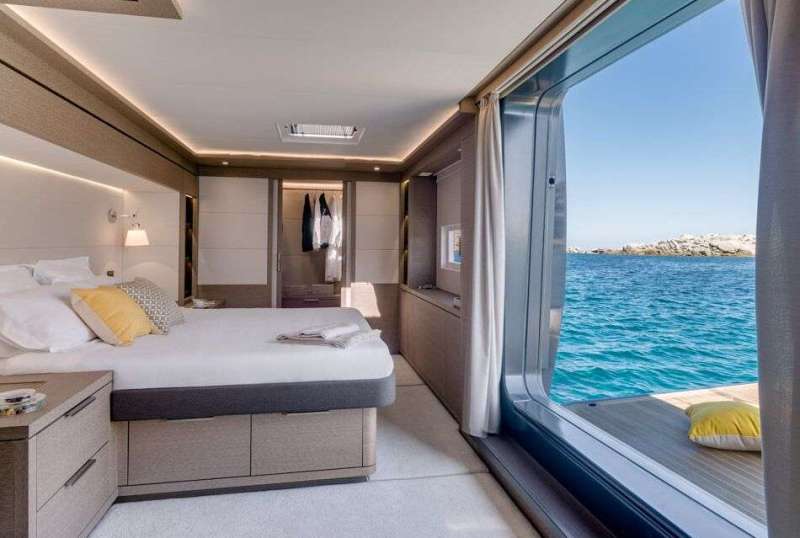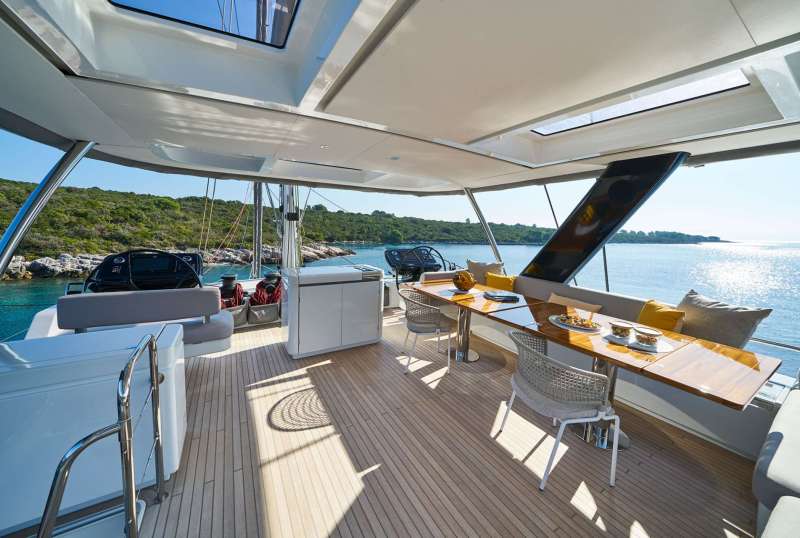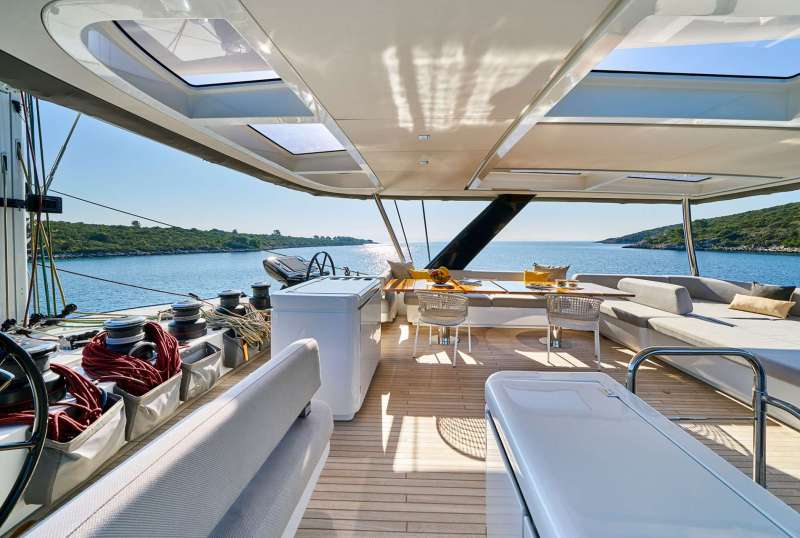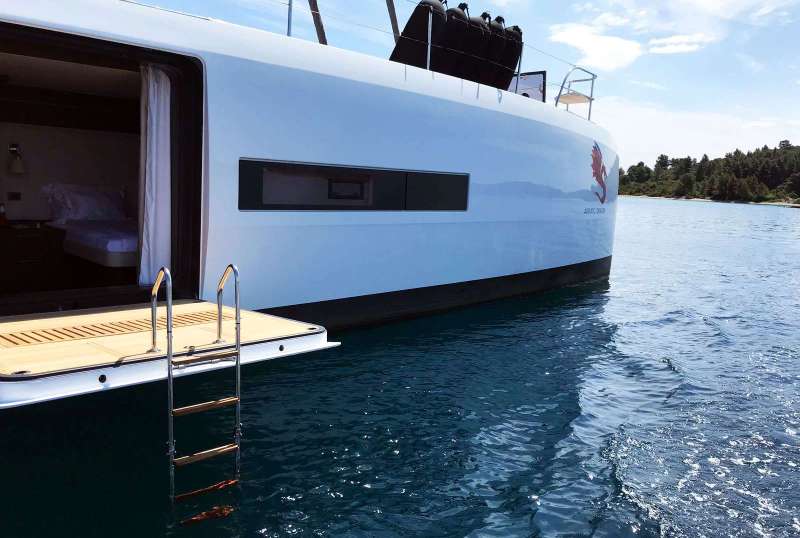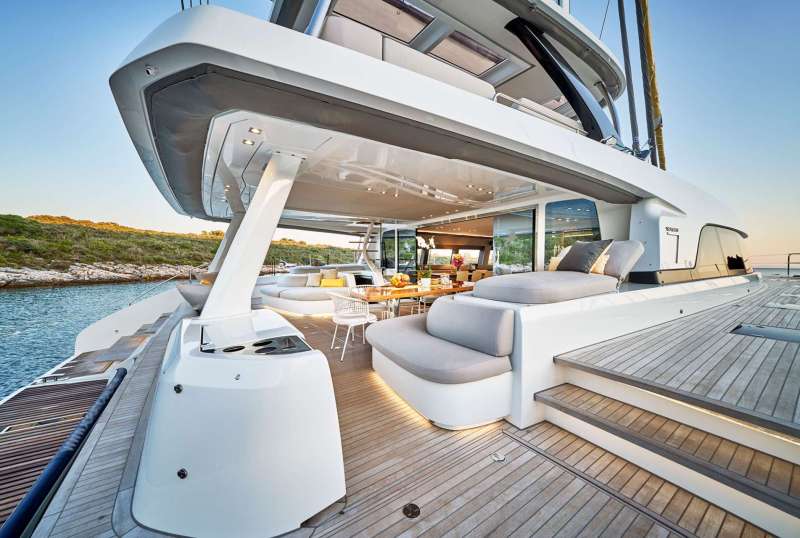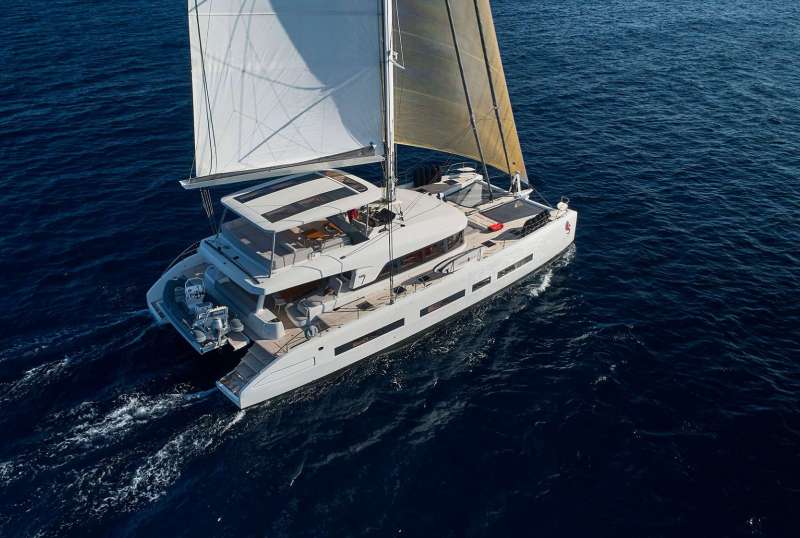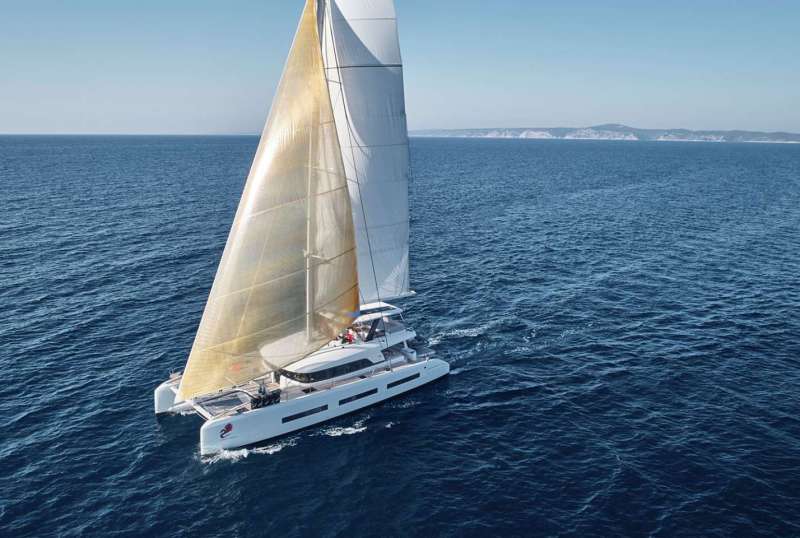 ADRIATIC DRAGON (Lagoon 77)
From €50,200/week
4 cabins
76 ft
Lagoon
8 guests
Built: 2019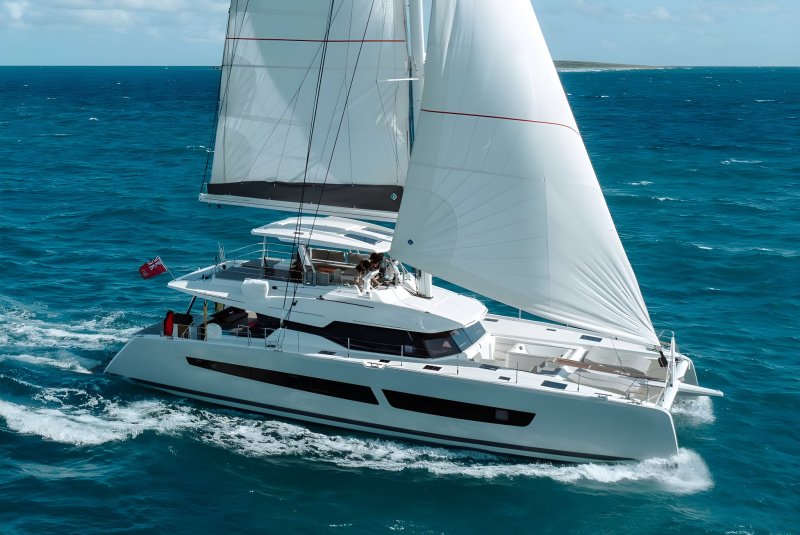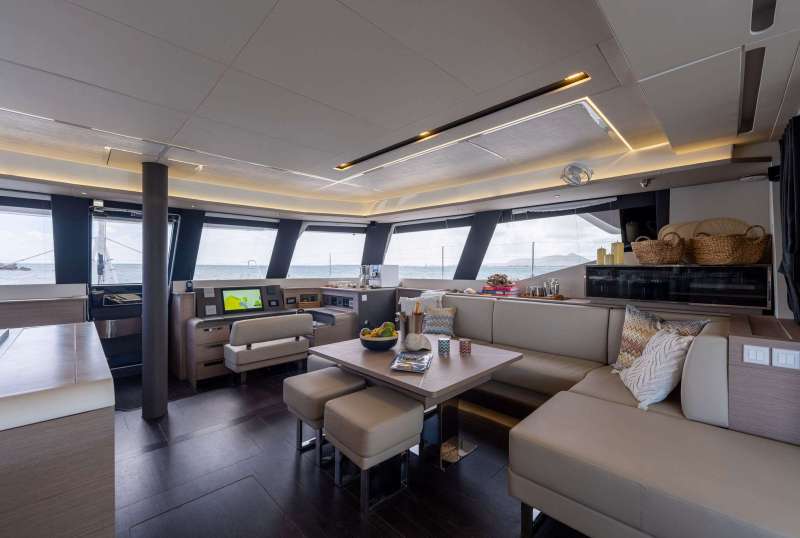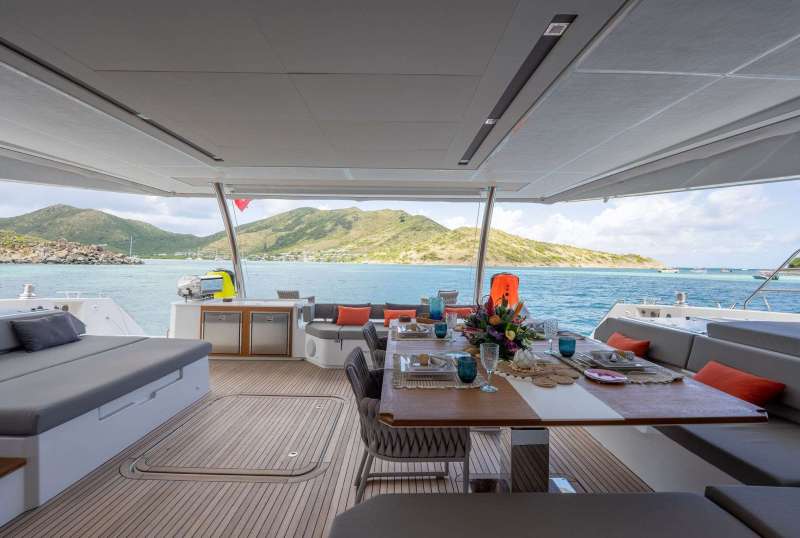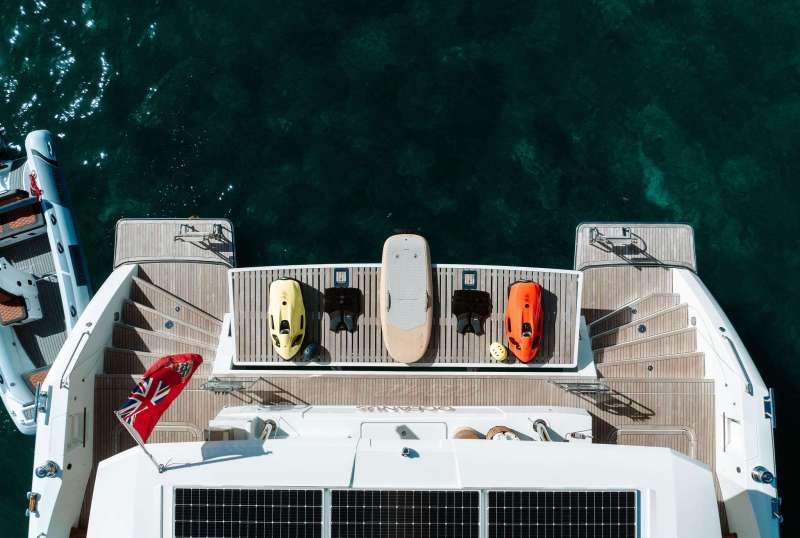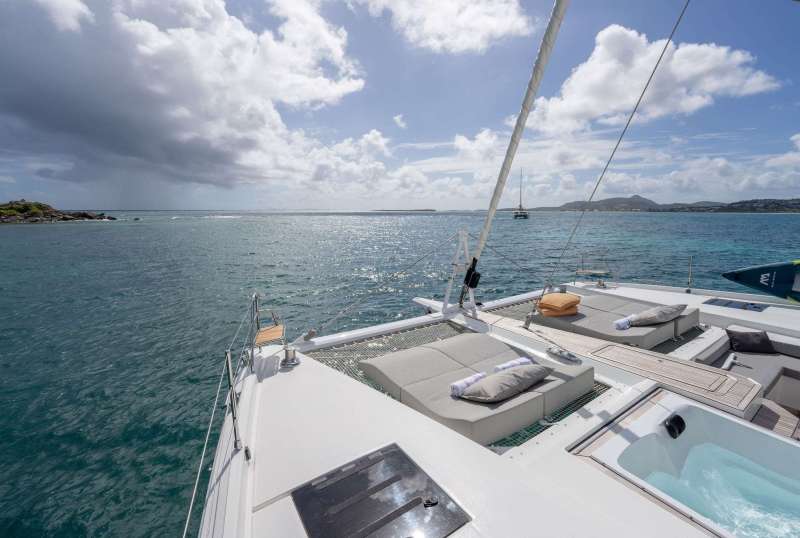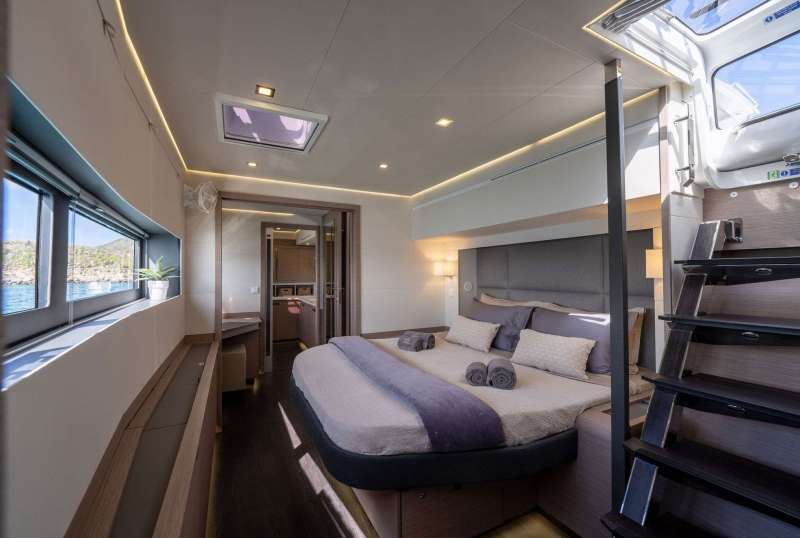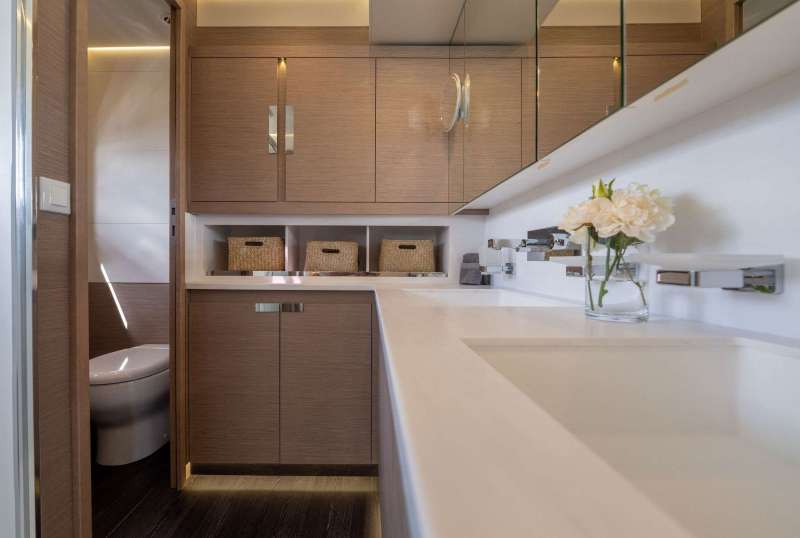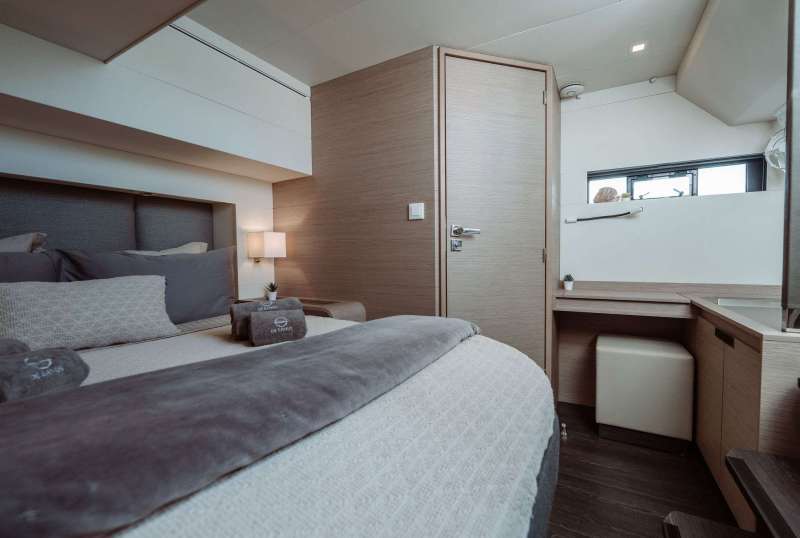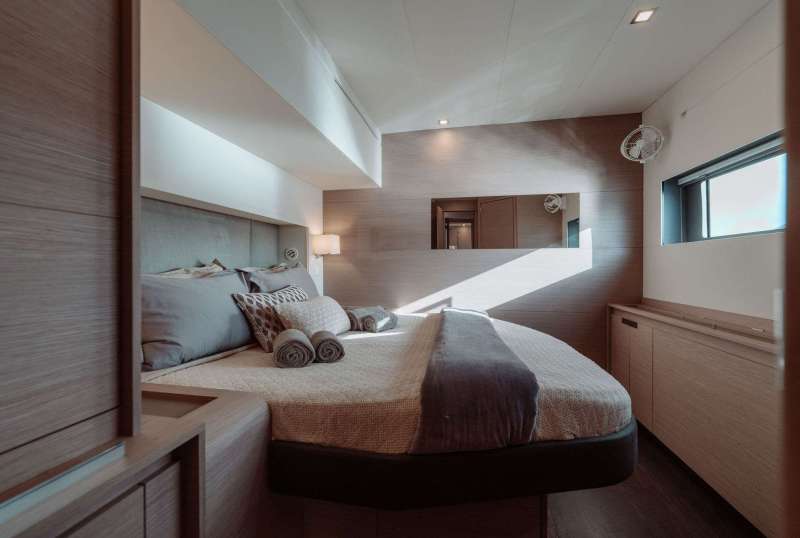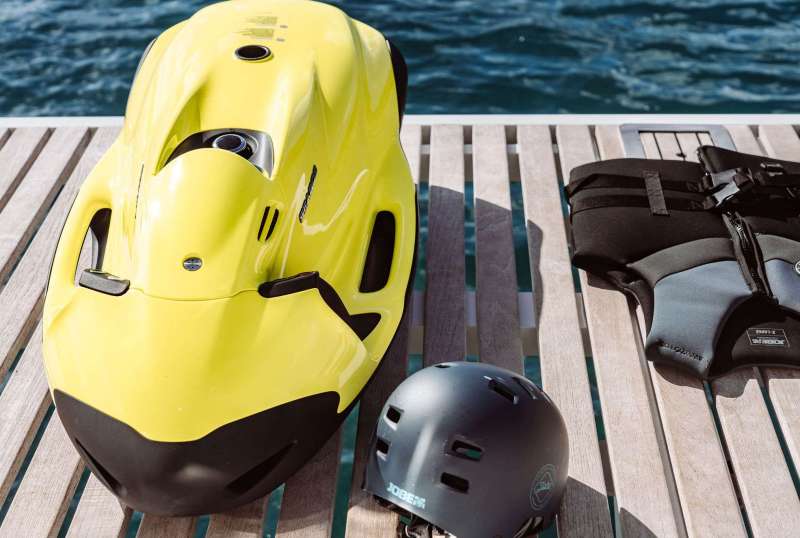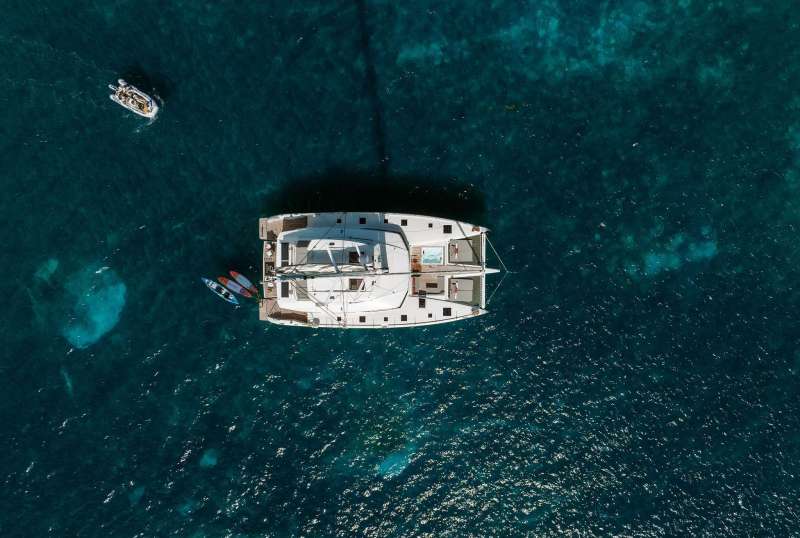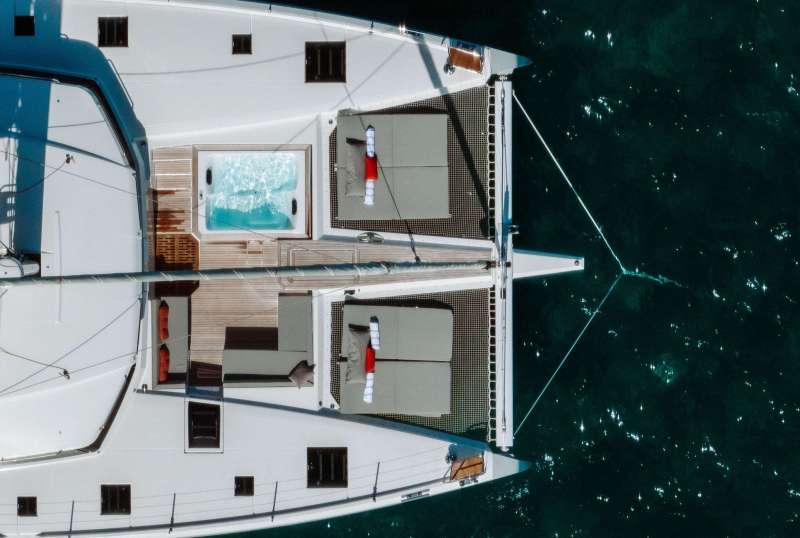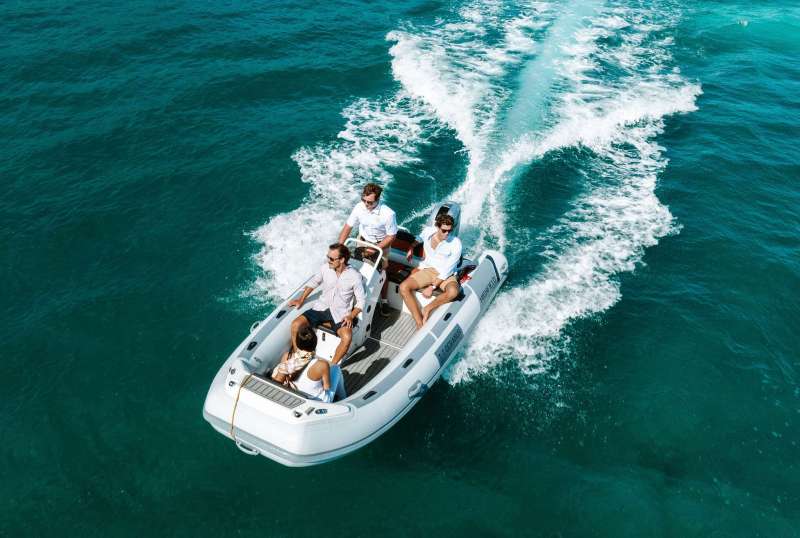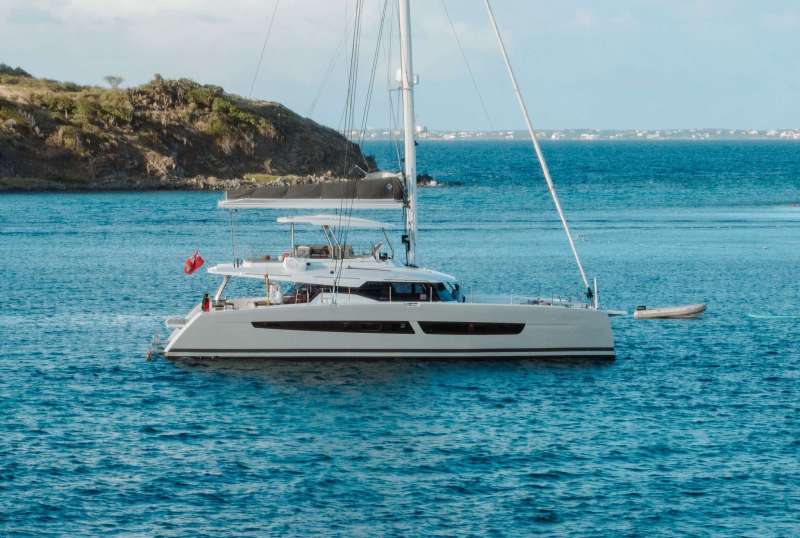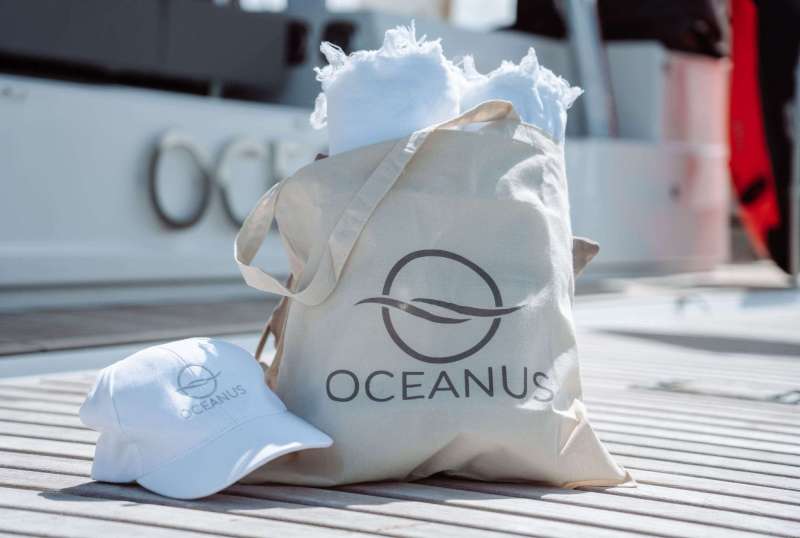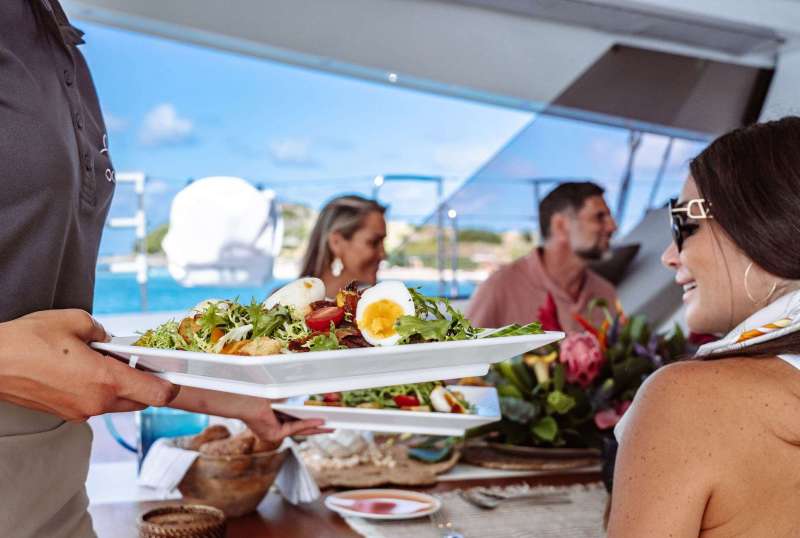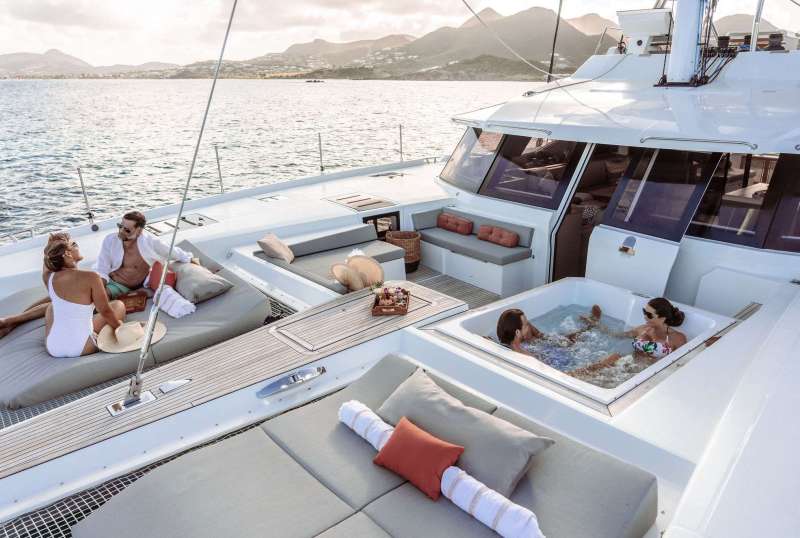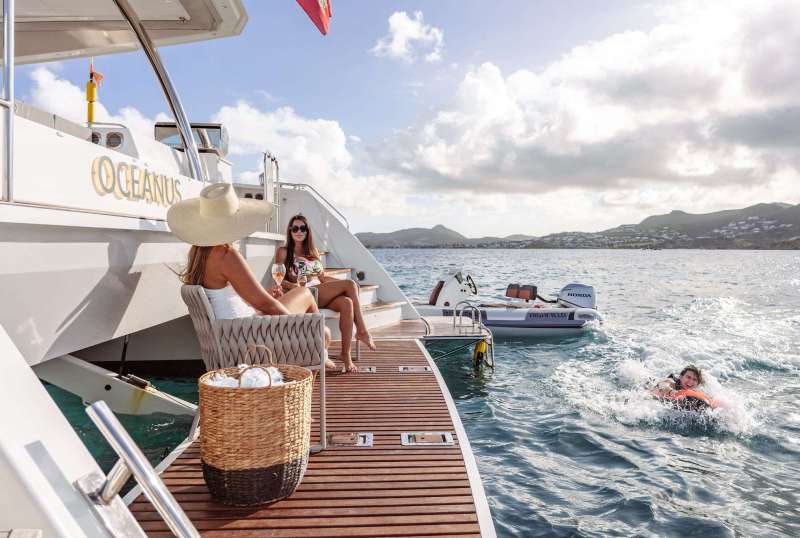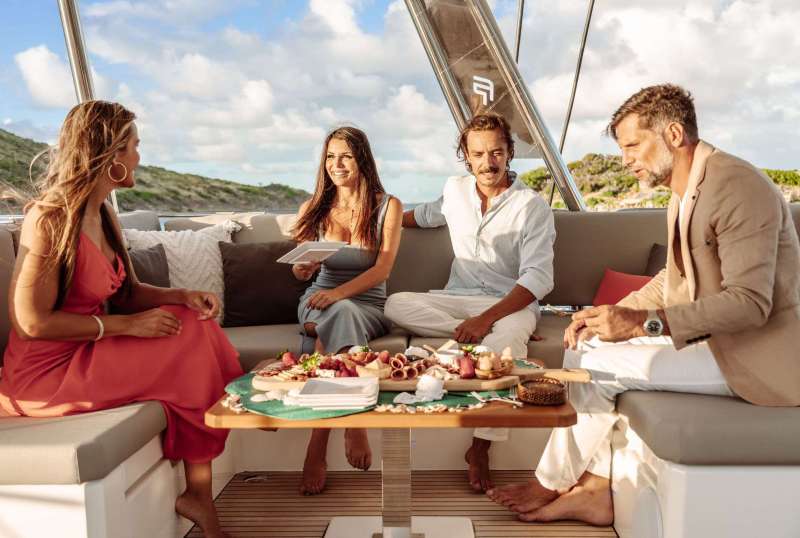 OCEANUS
From €47,000/week
4 cabins
70 ft
Fountaine Pajot
8 guests
Built: 2022
22 US Gall/Hr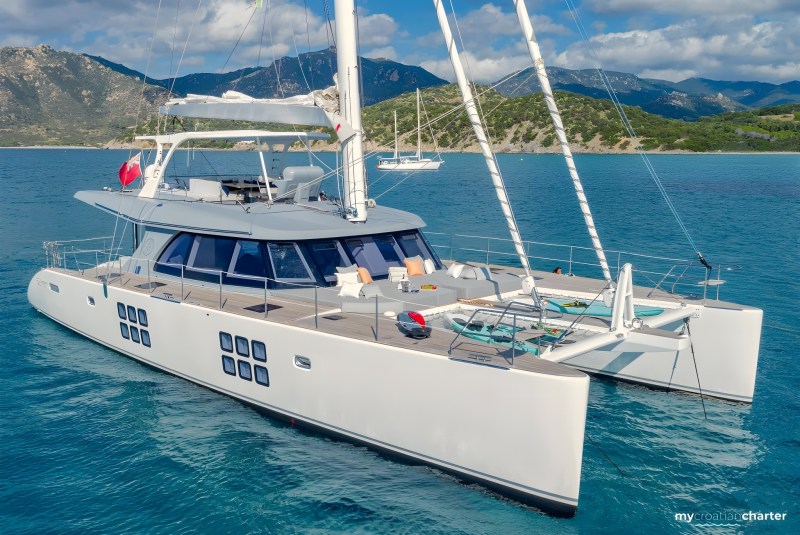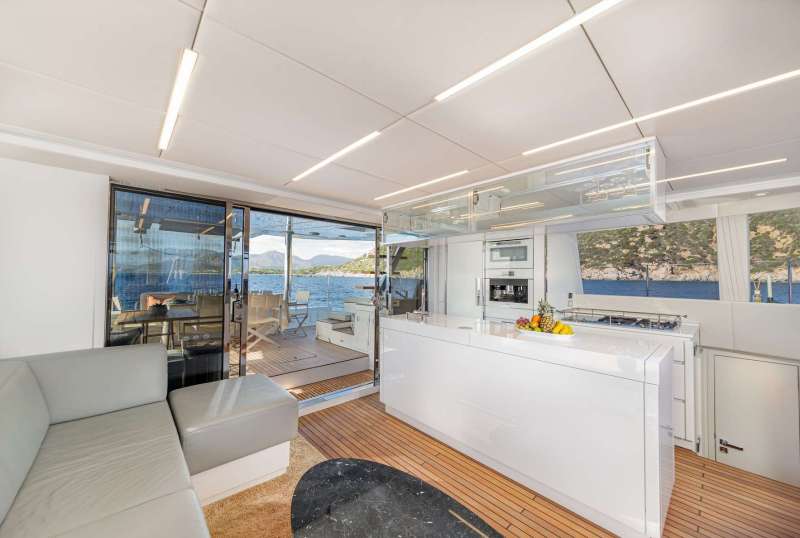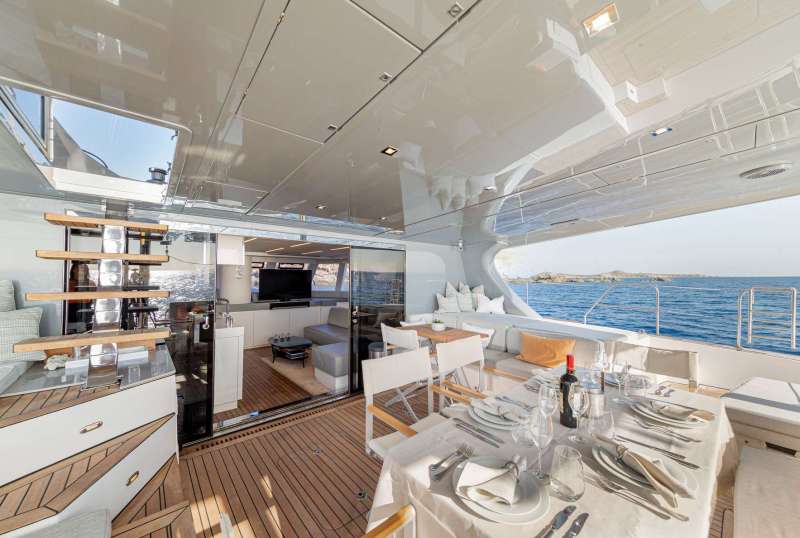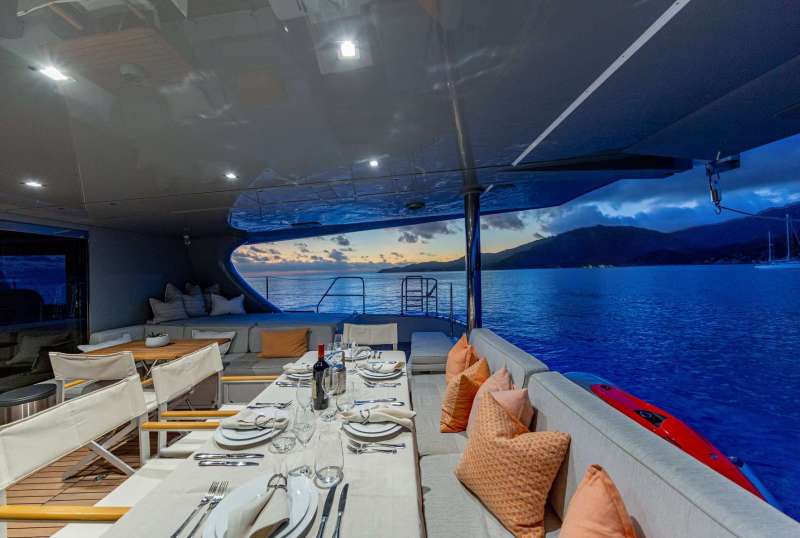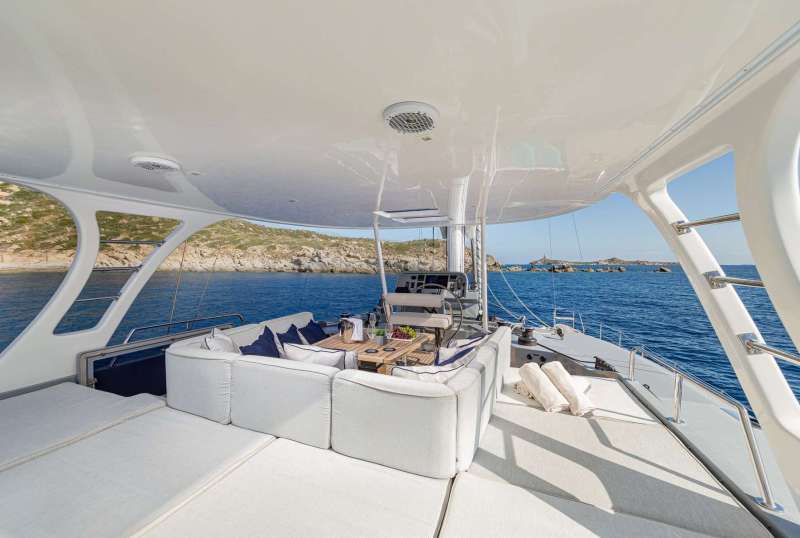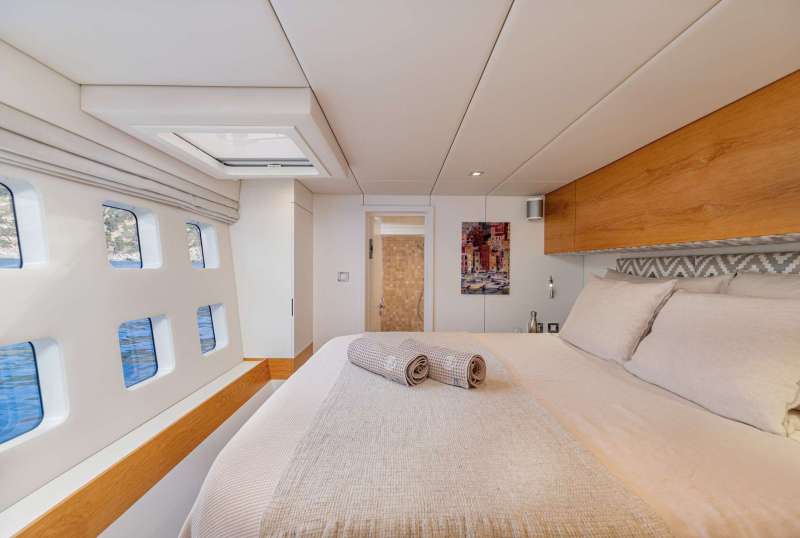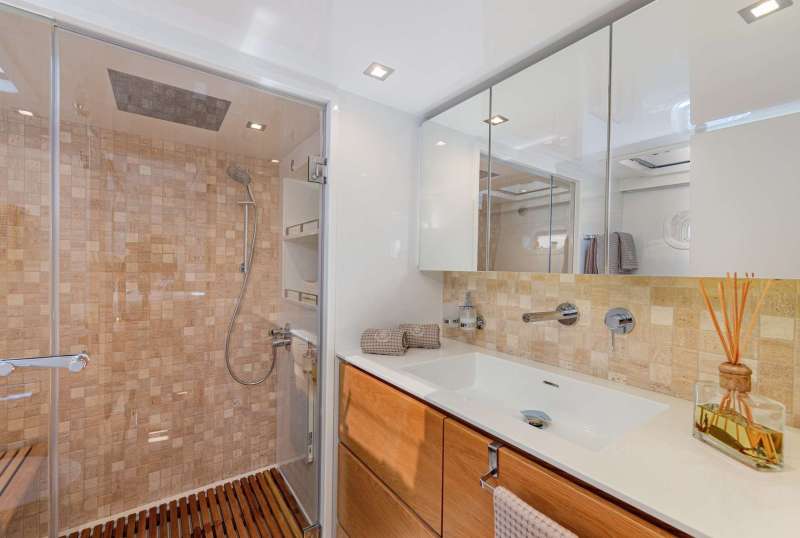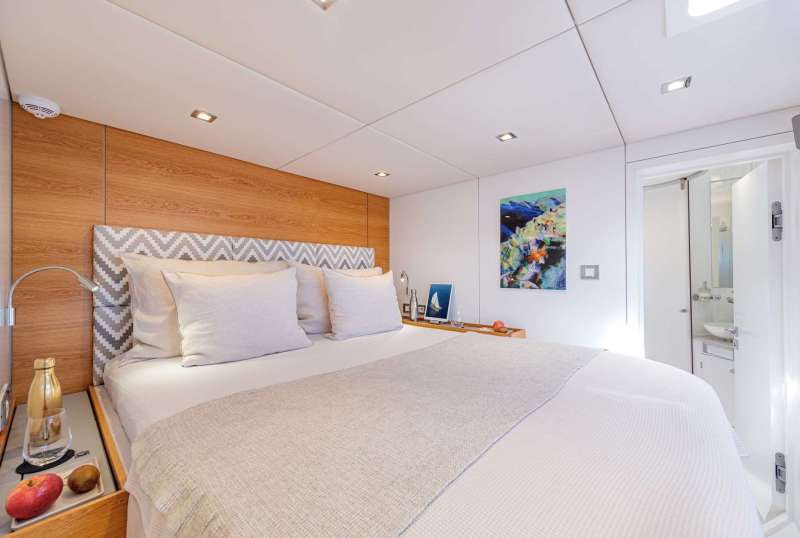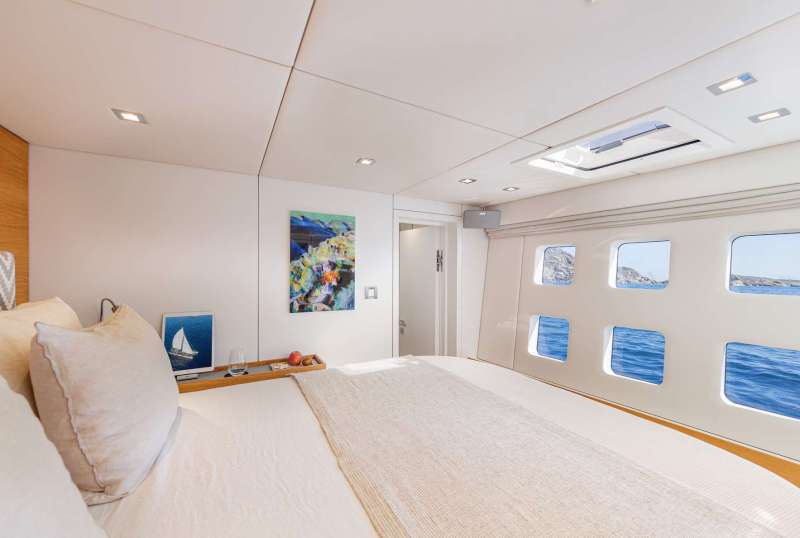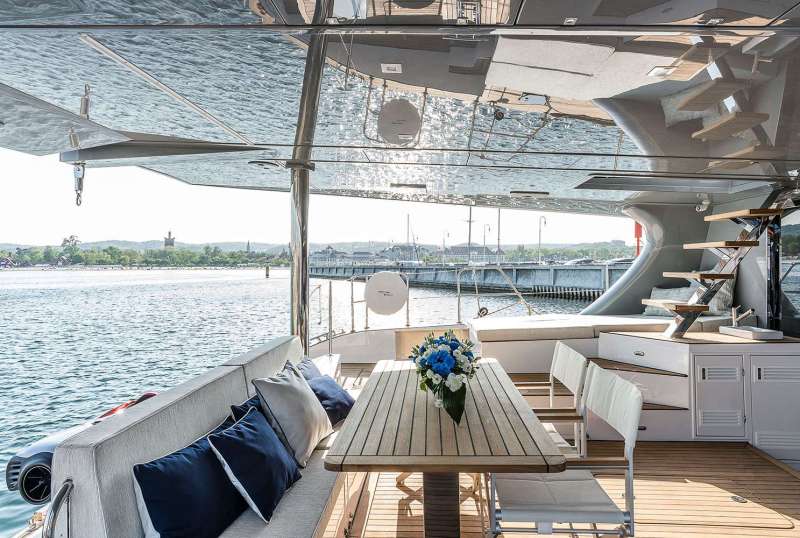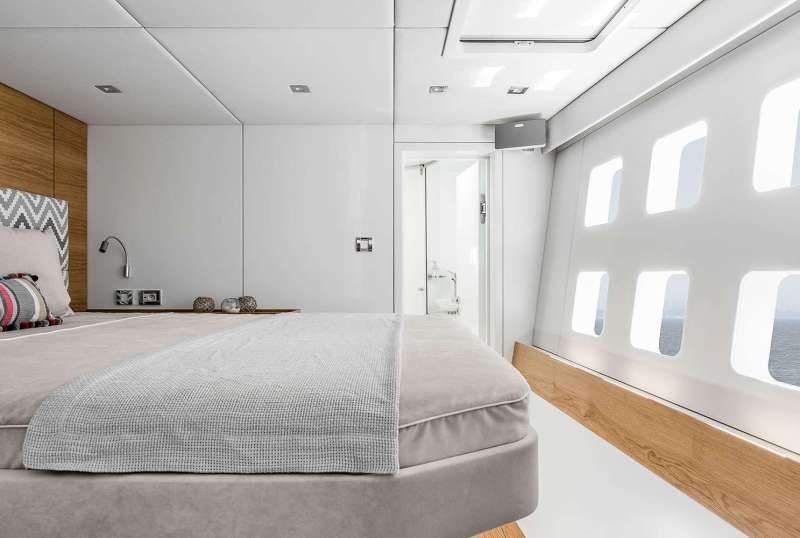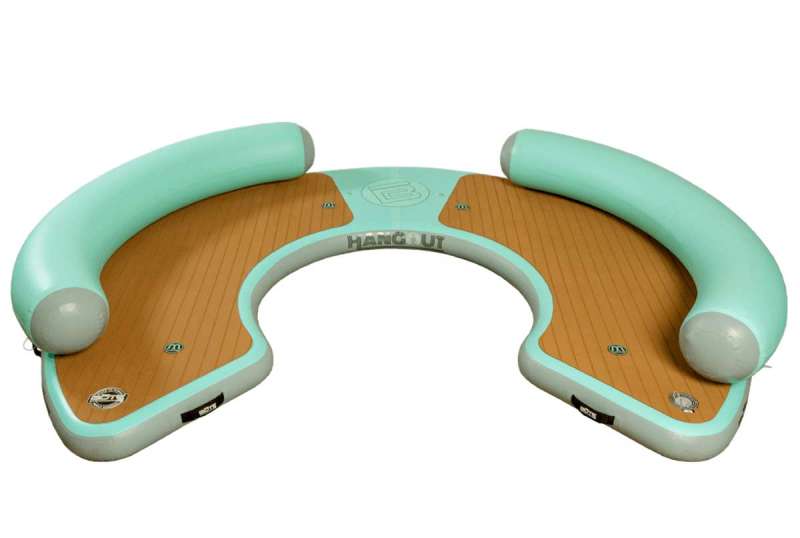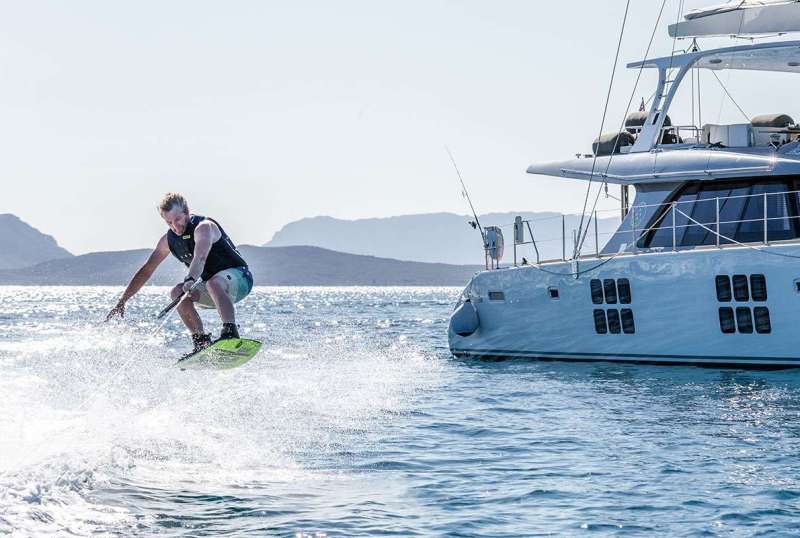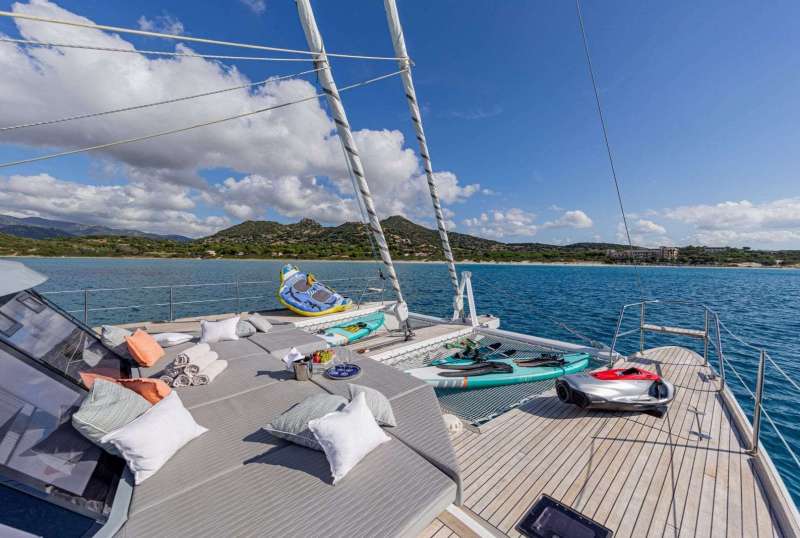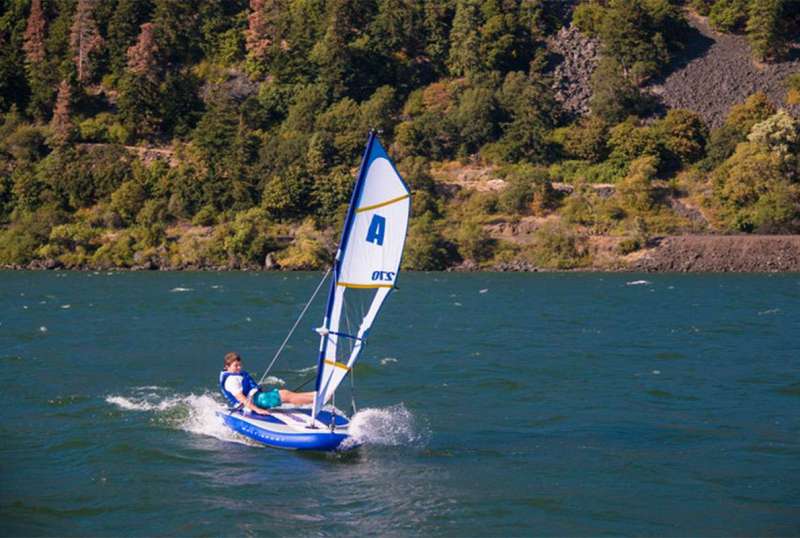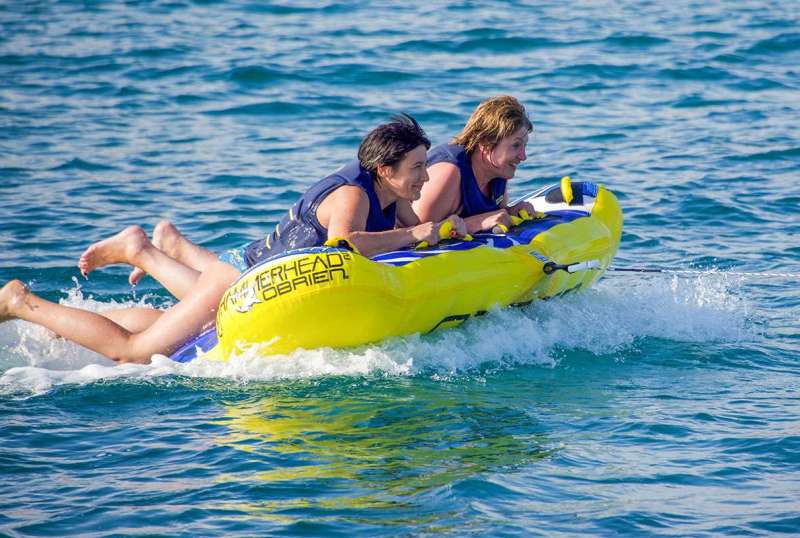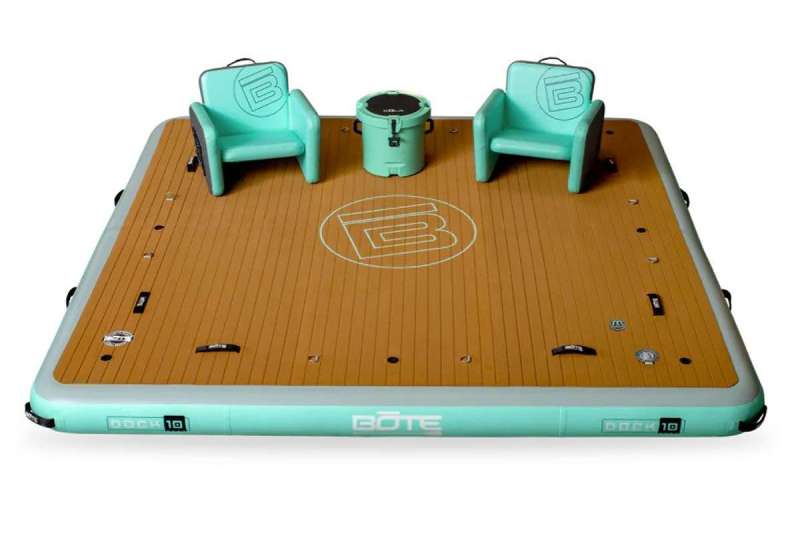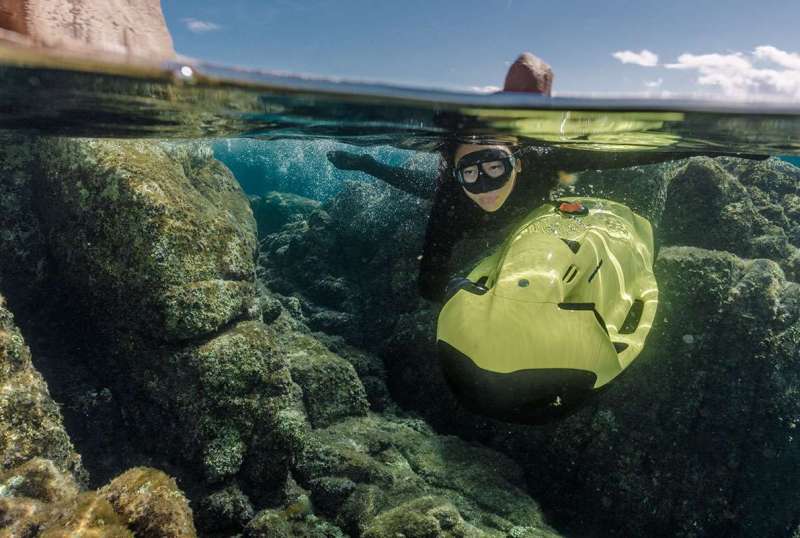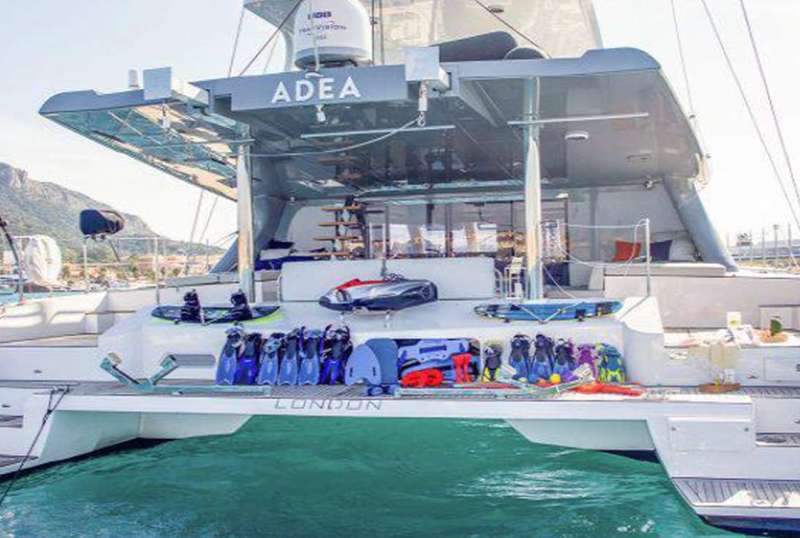 Adea
From €36,000/week
4 cabins
62 ft
Sunreef Yachts
8 guests
Built: 2017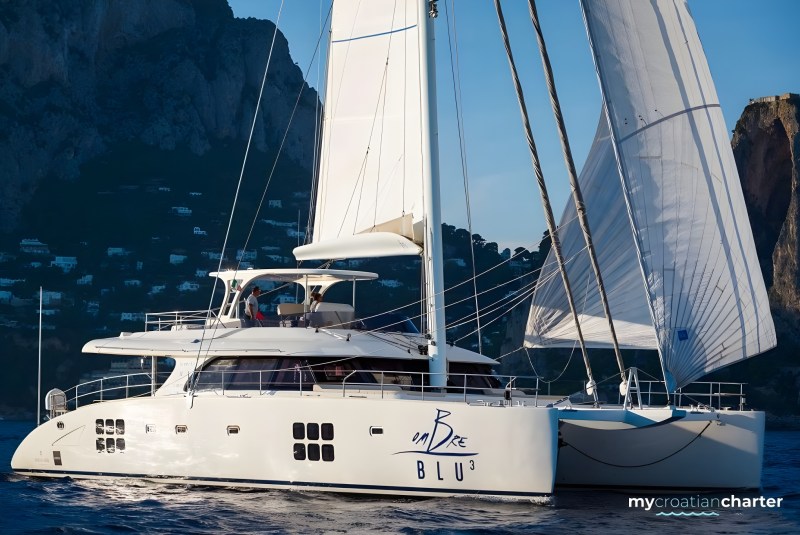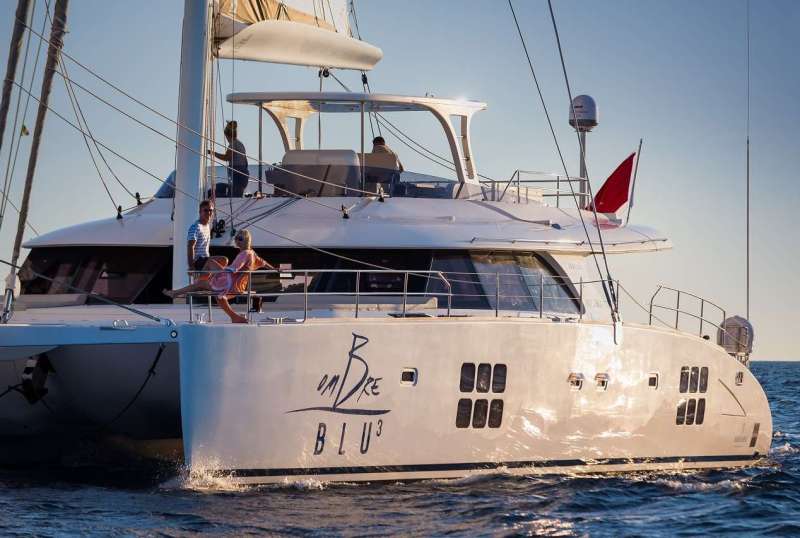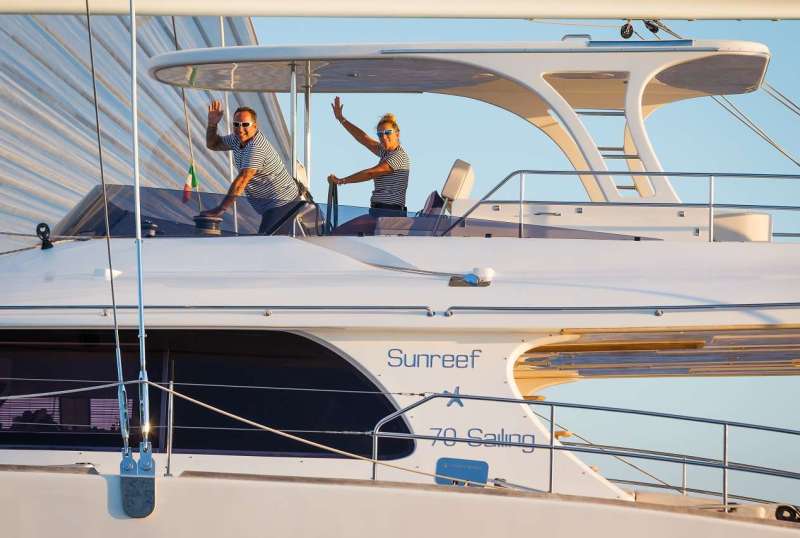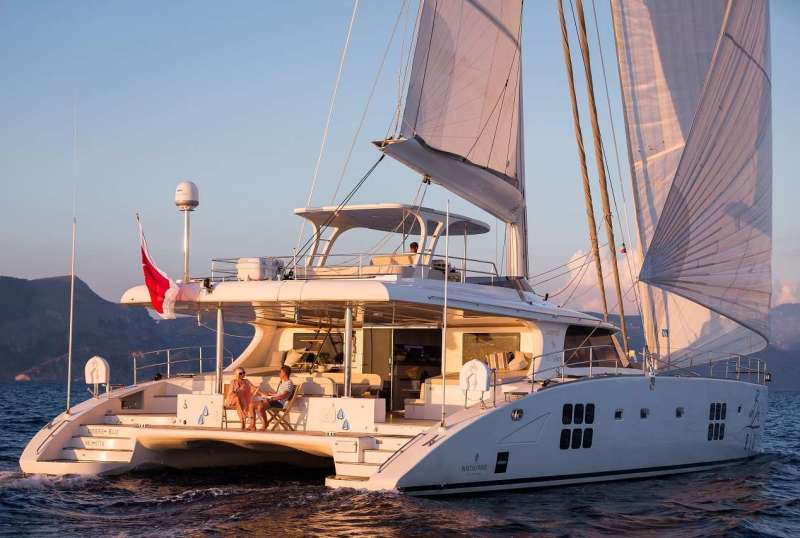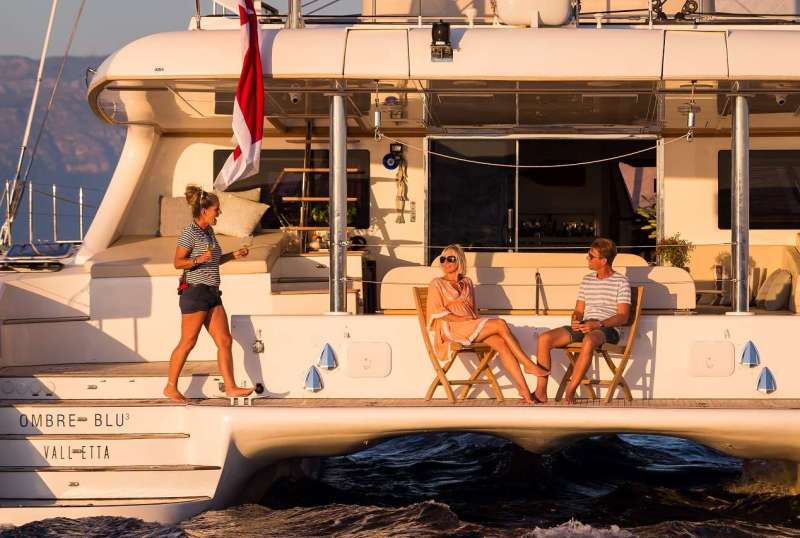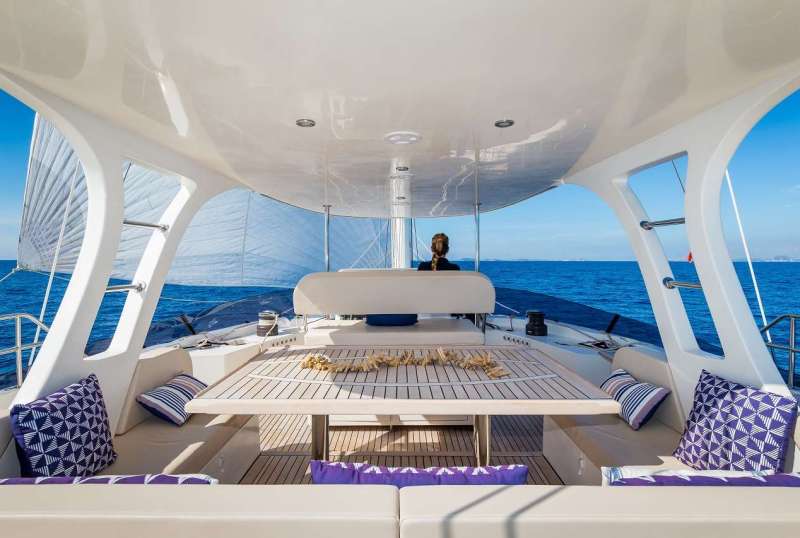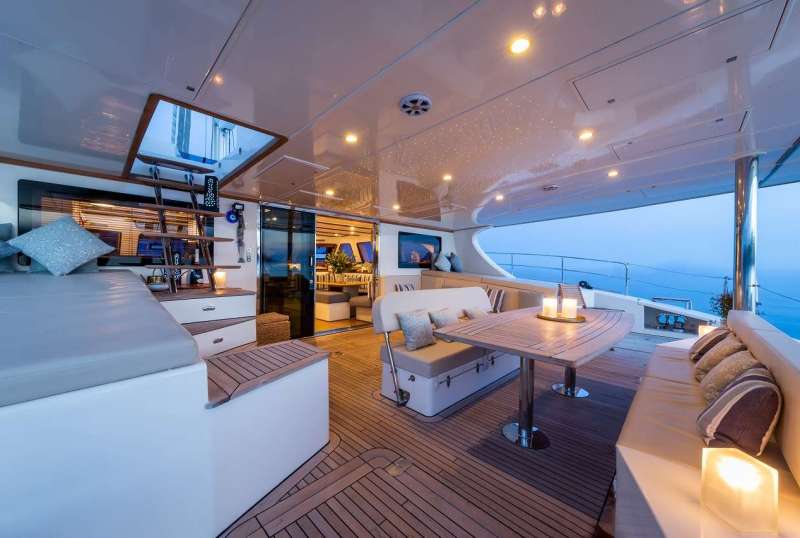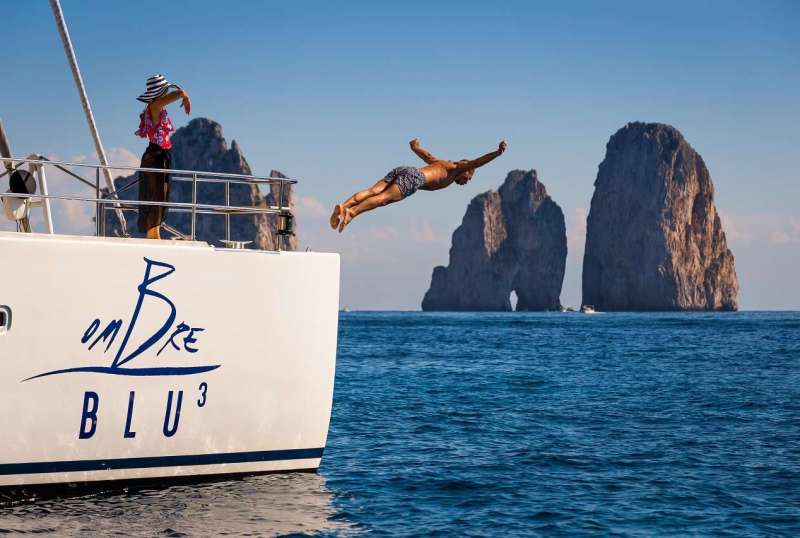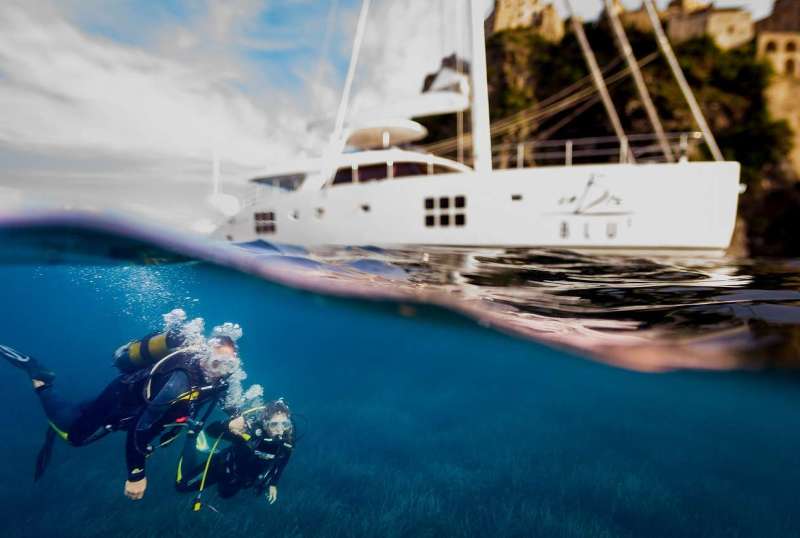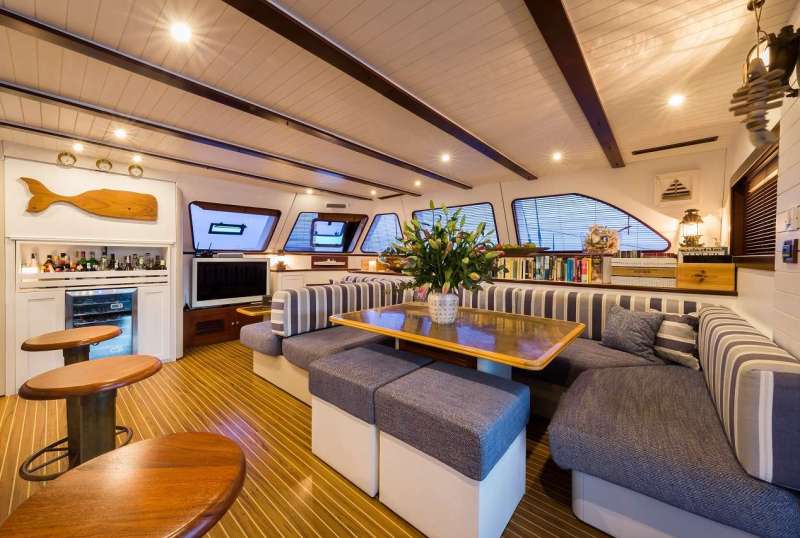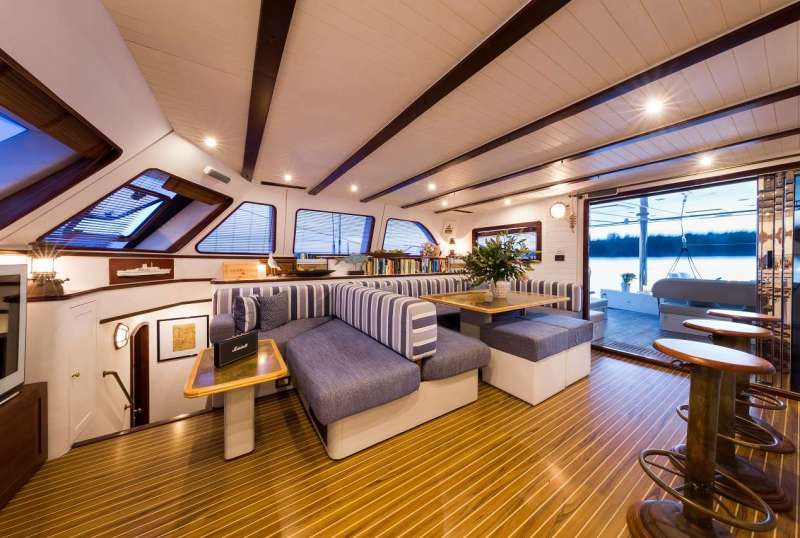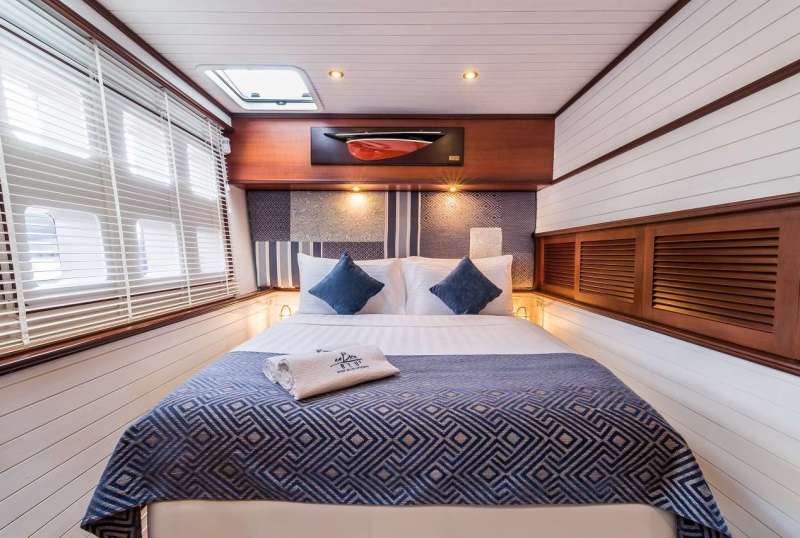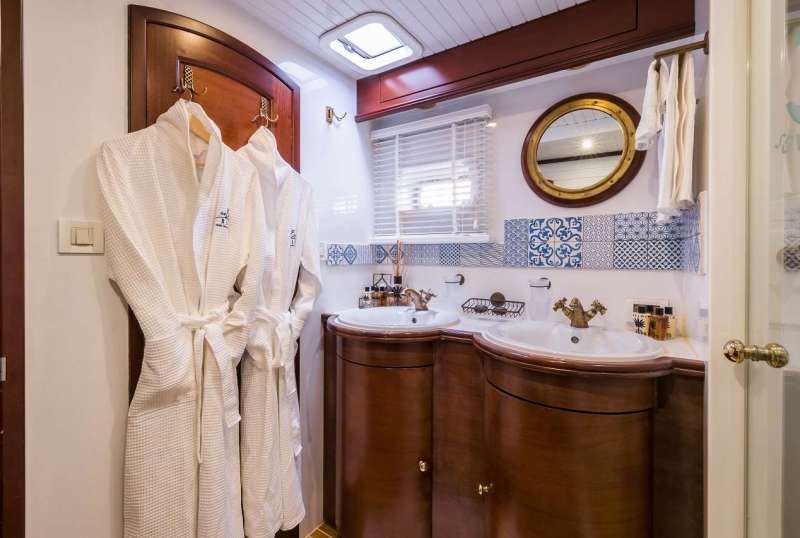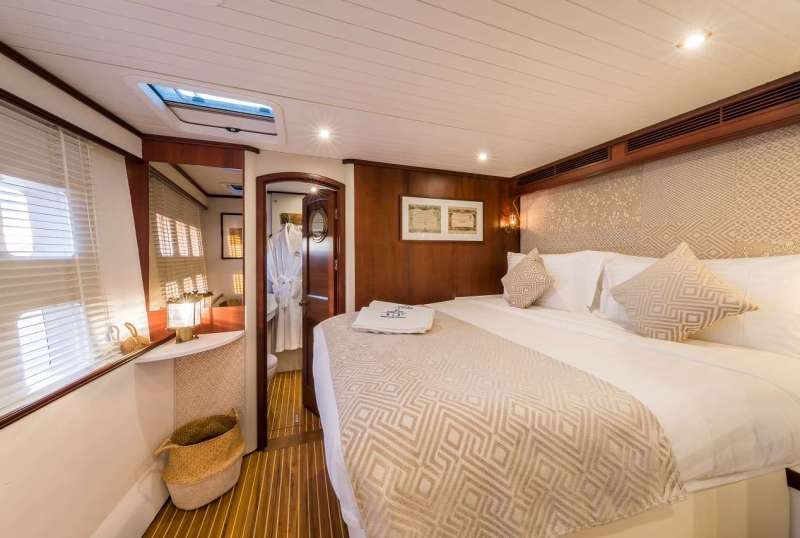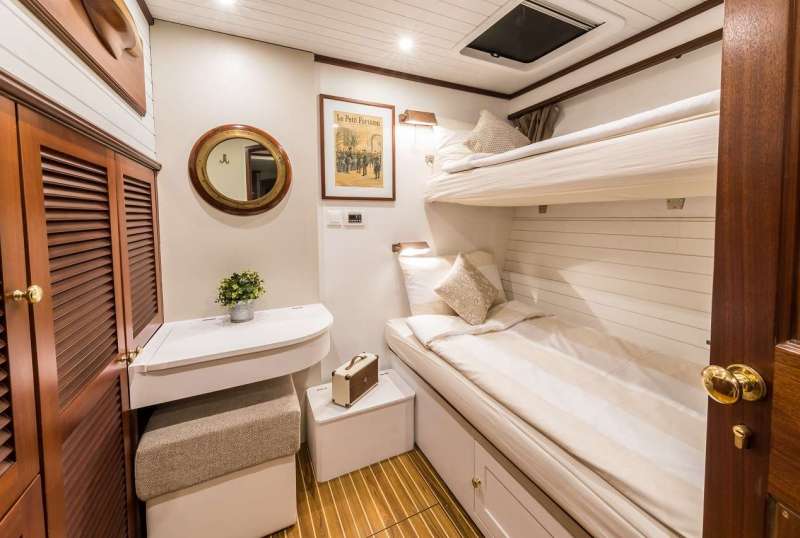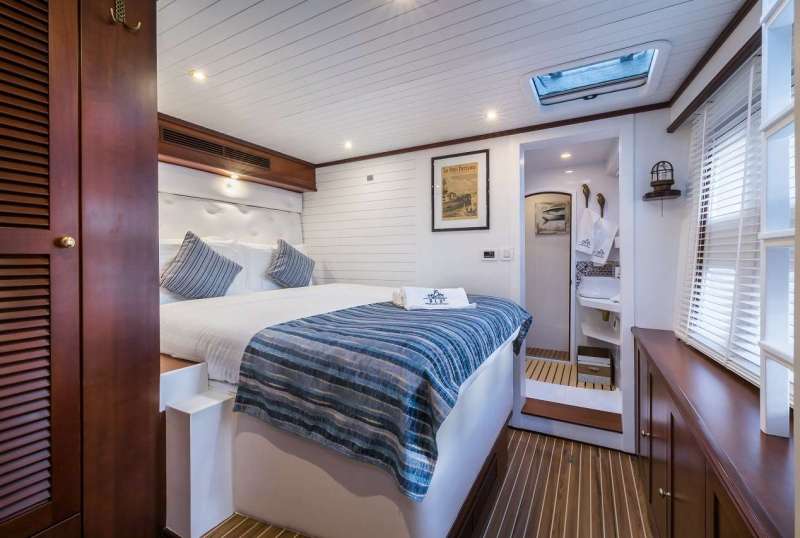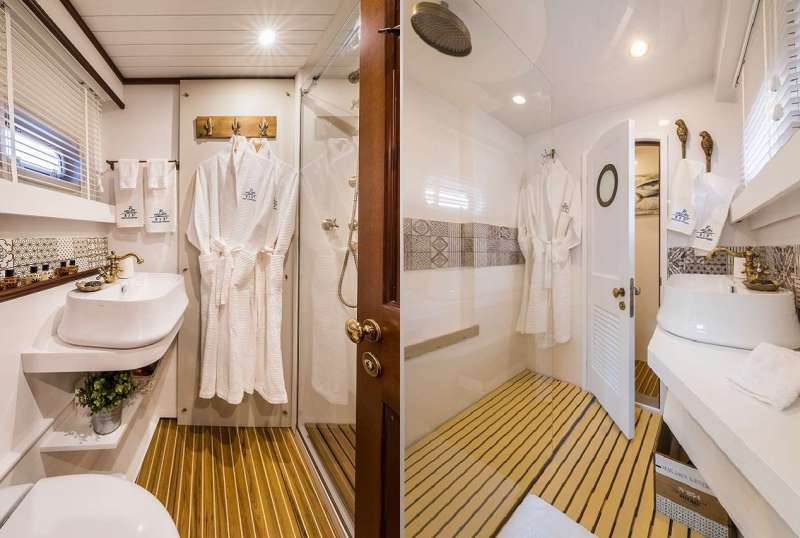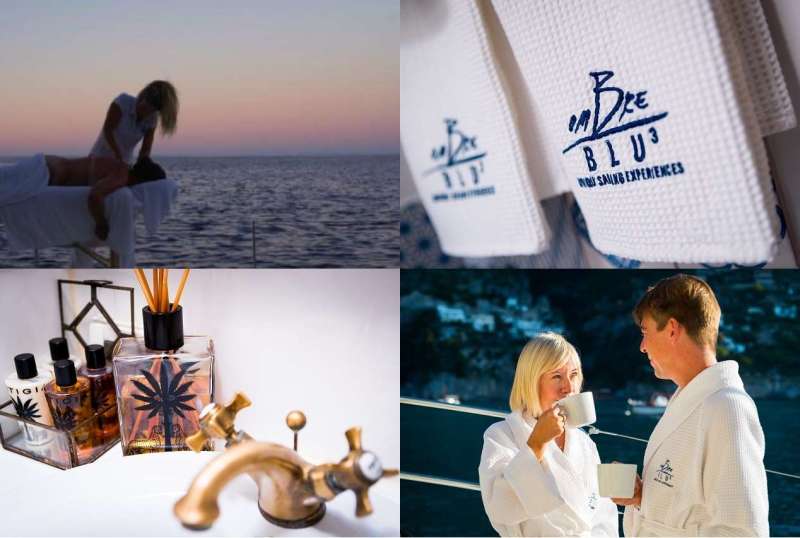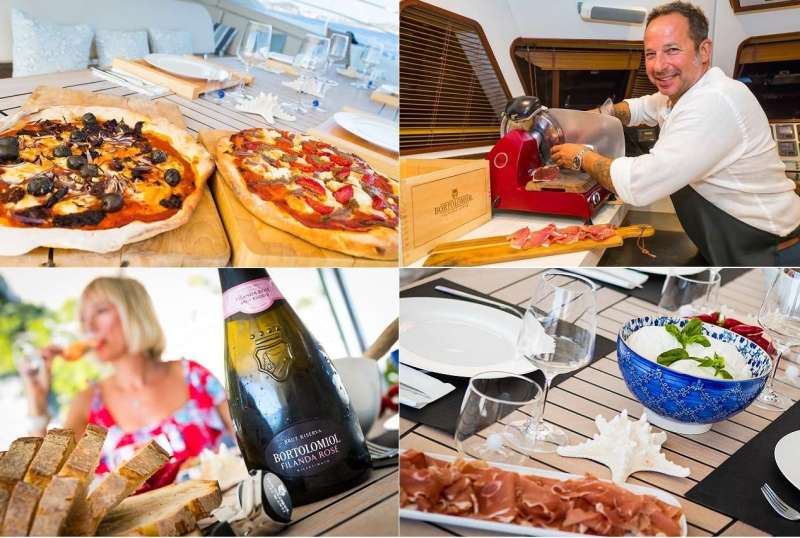 OMBRE BLU3
From €35,000/week
4 cabins
68 ft
Sunreef Yachts
8 guests
Built: 2010
40 Litres/Hr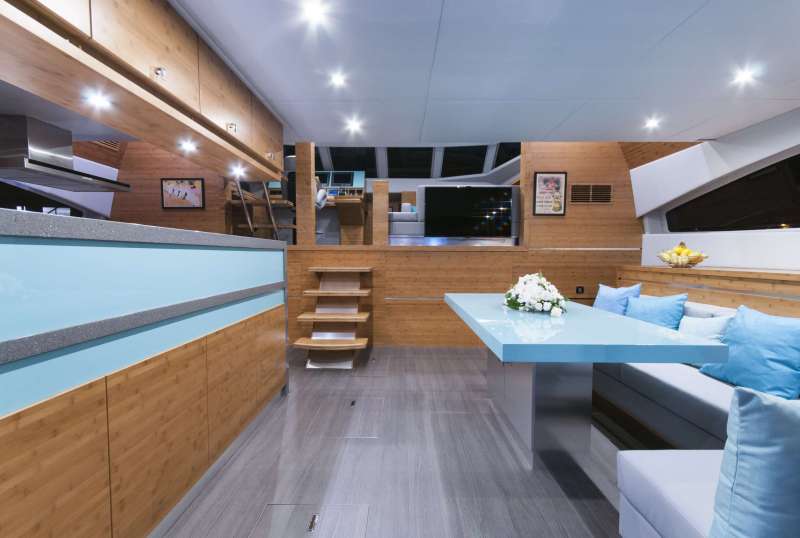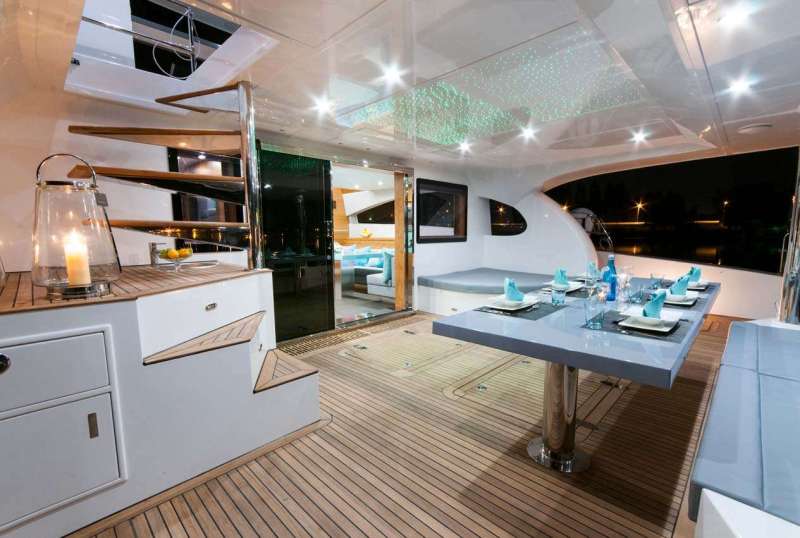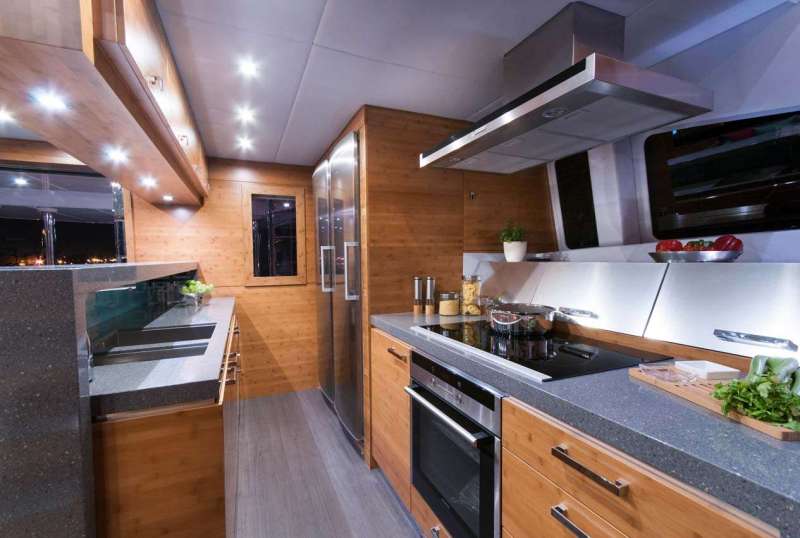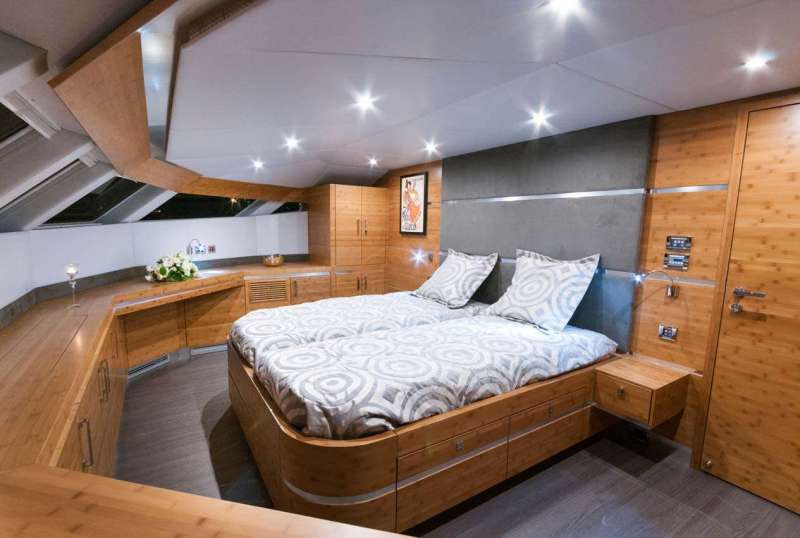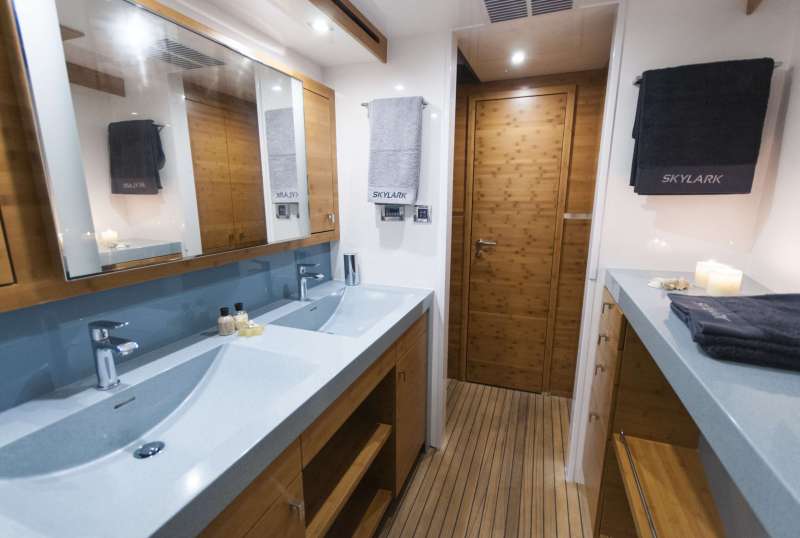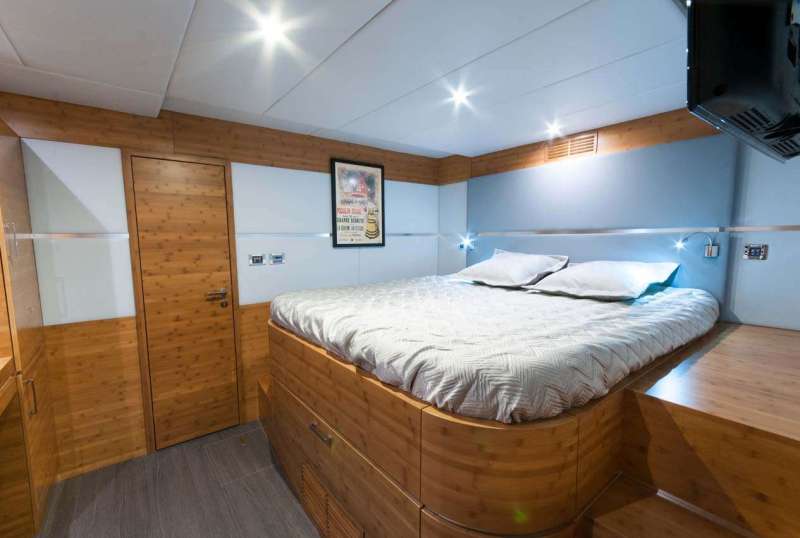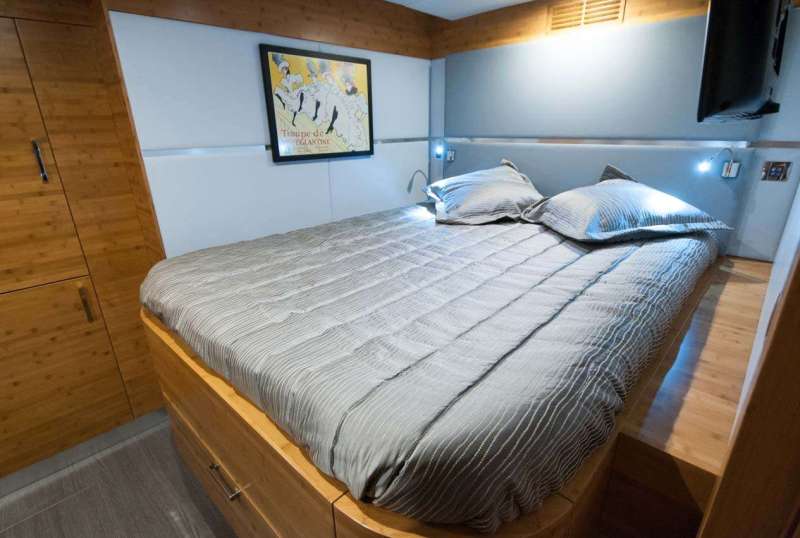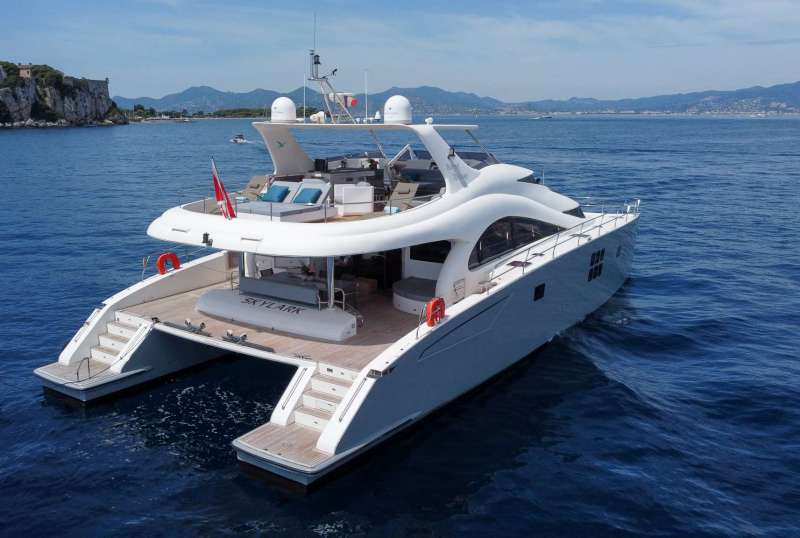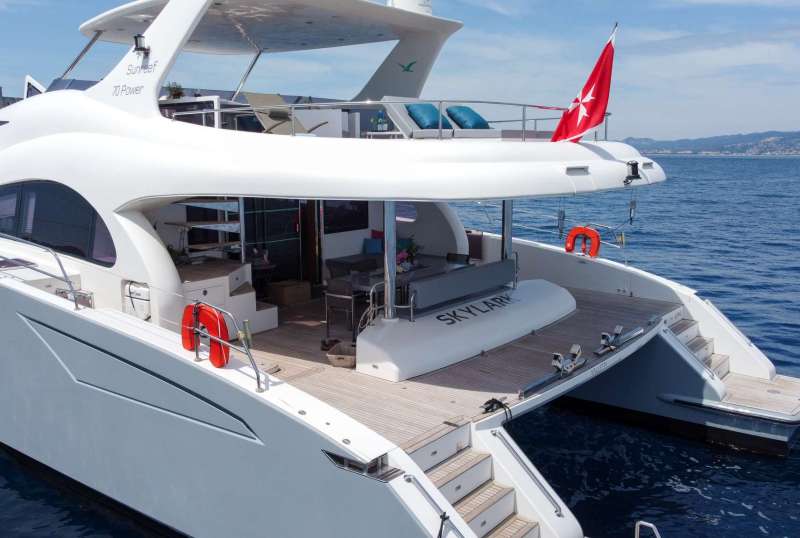 SKYLARK
From €35,000/week
4 cabins
70 ft
Sunreef Yachts
8 guests
Built: 2012
45 Litres/Hr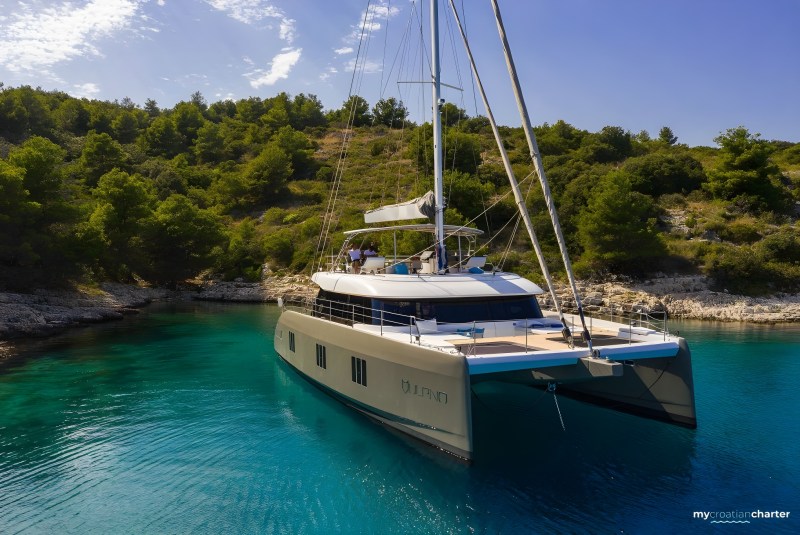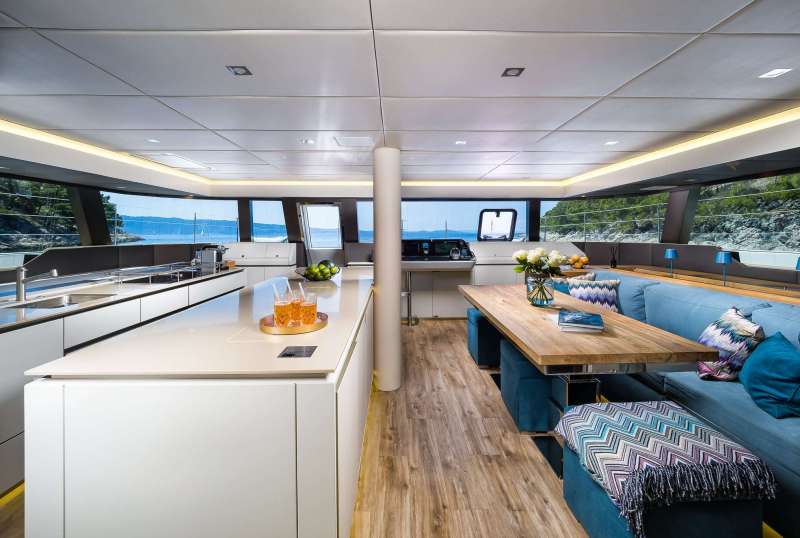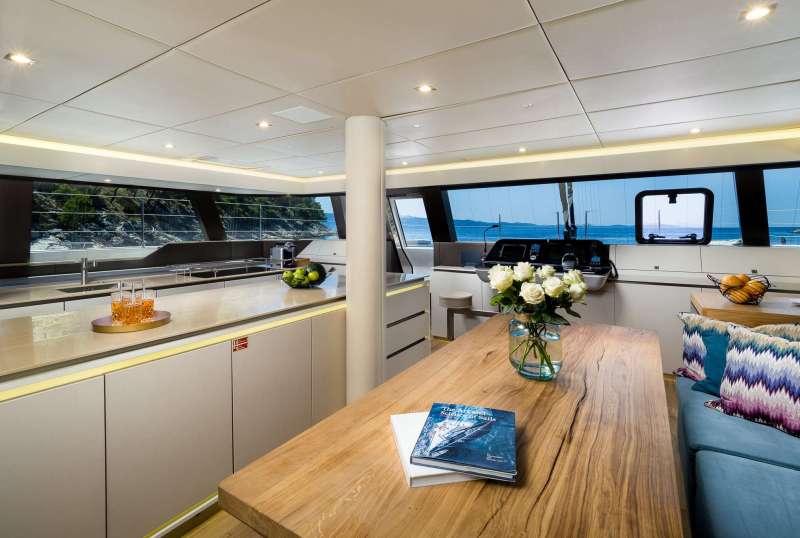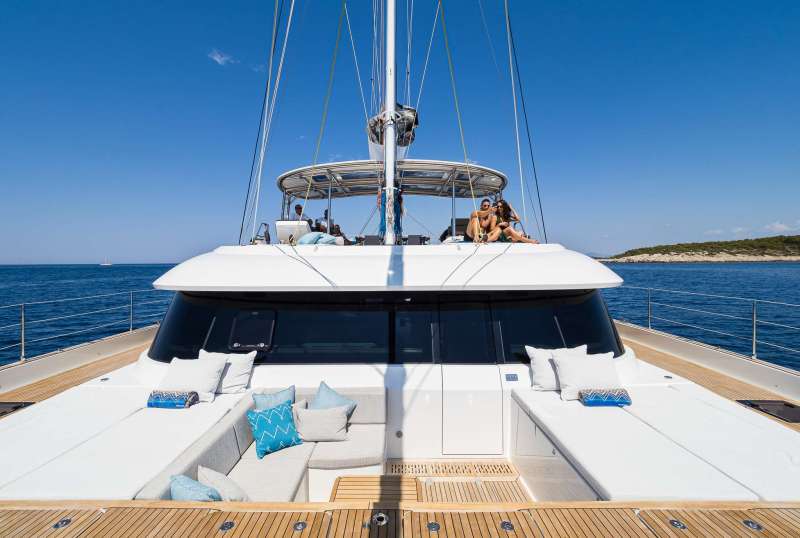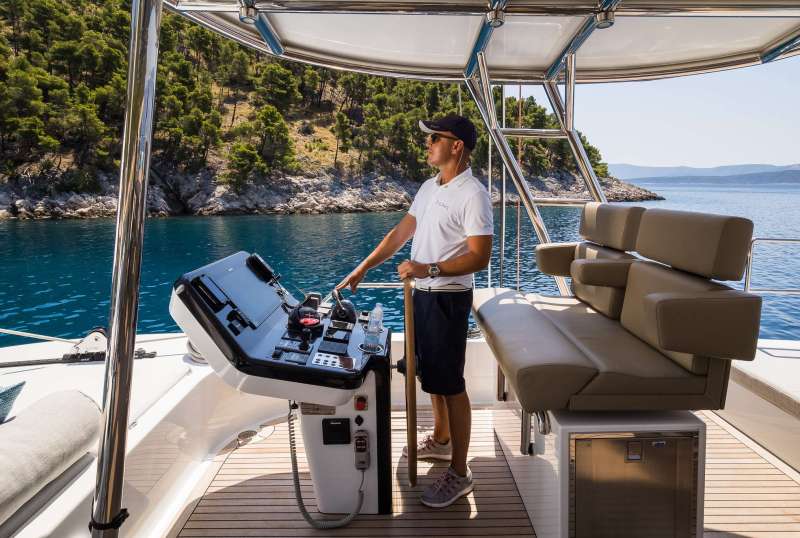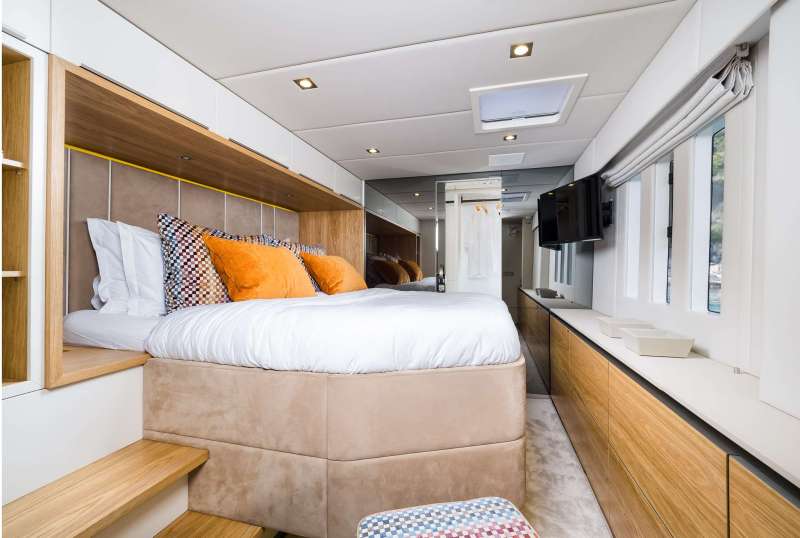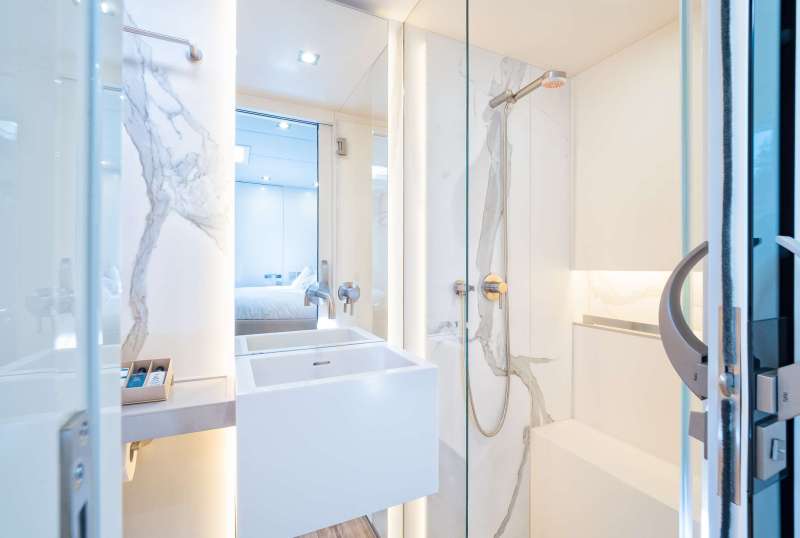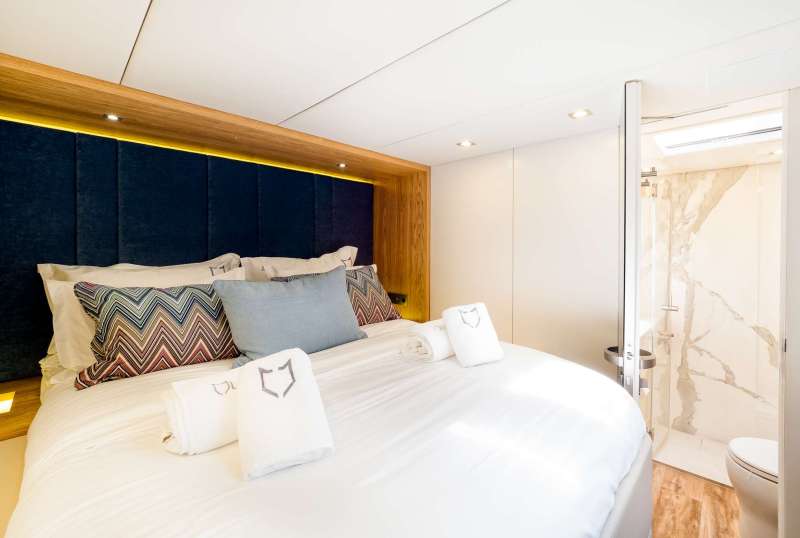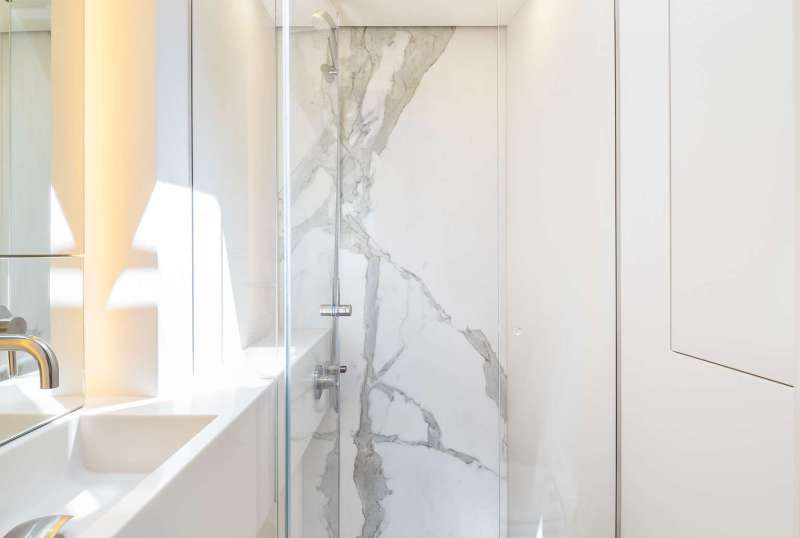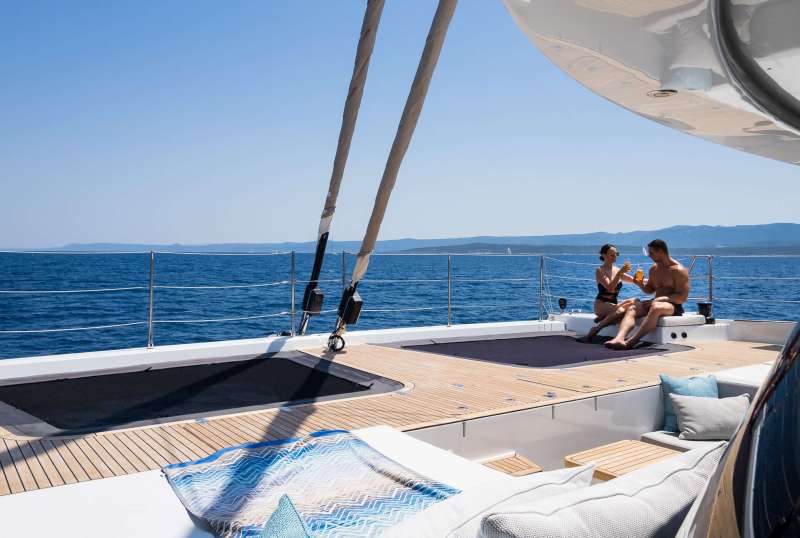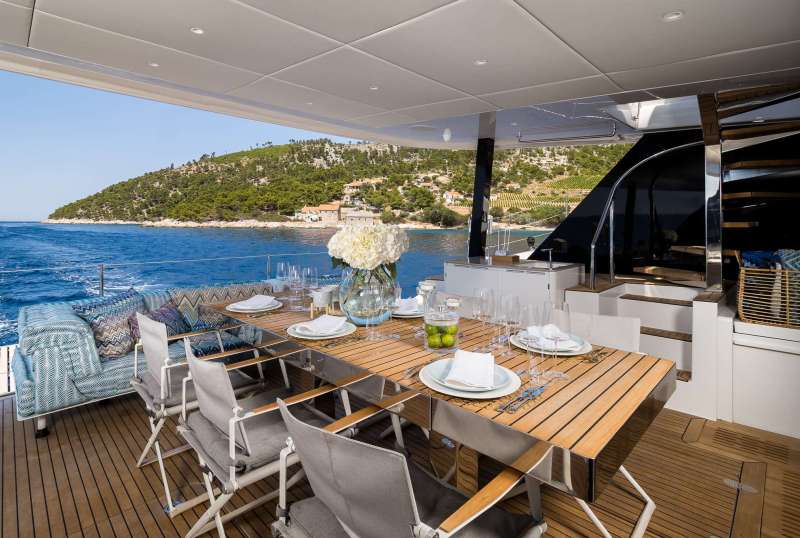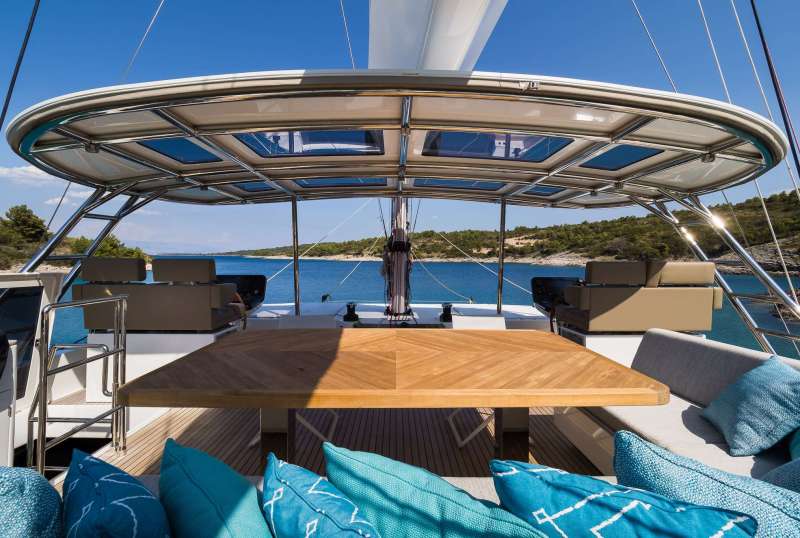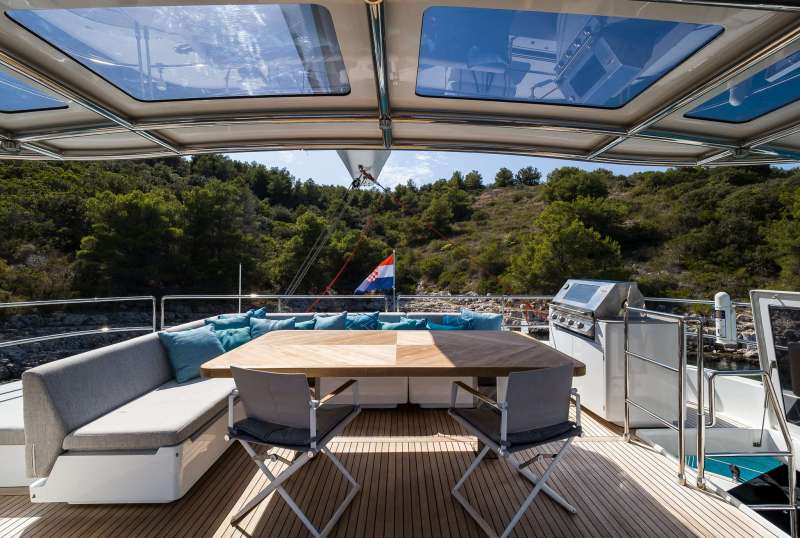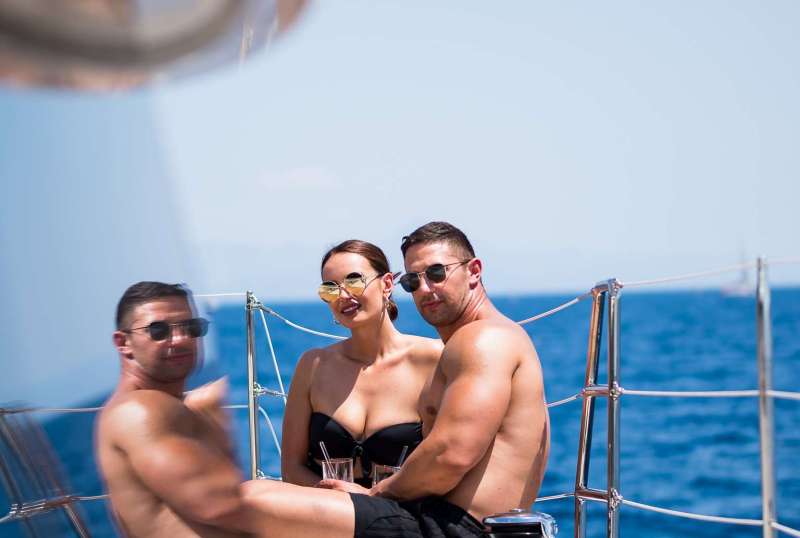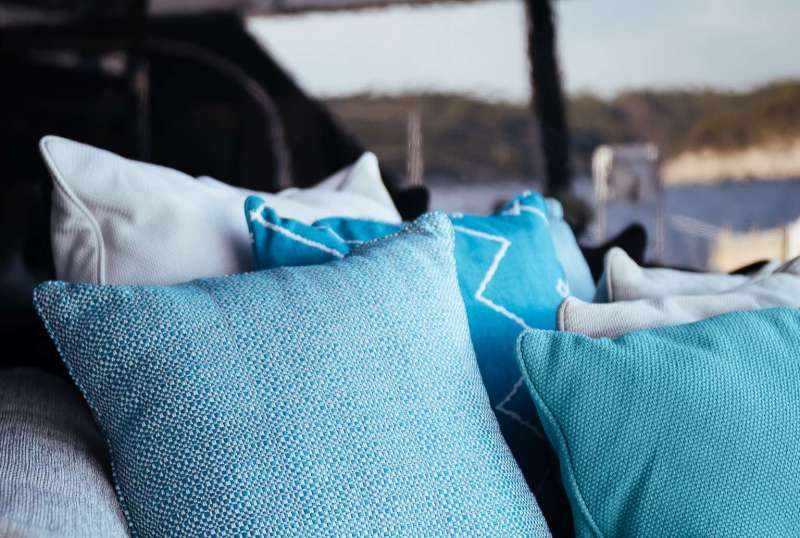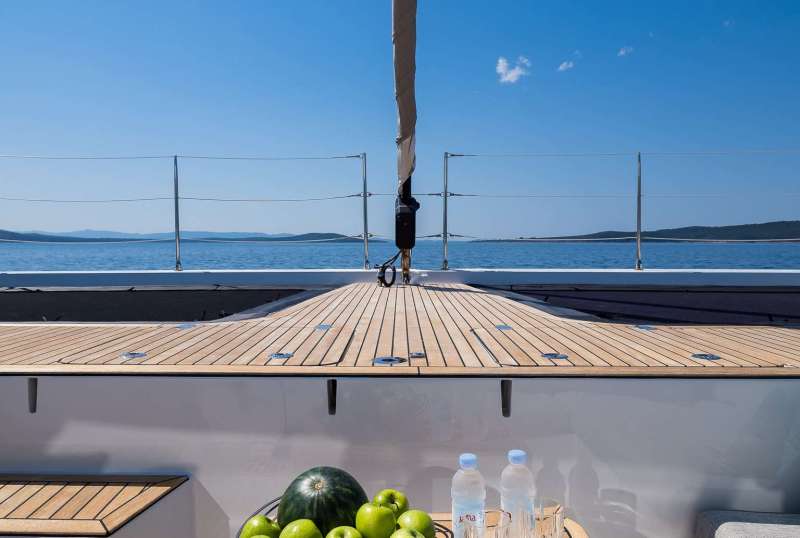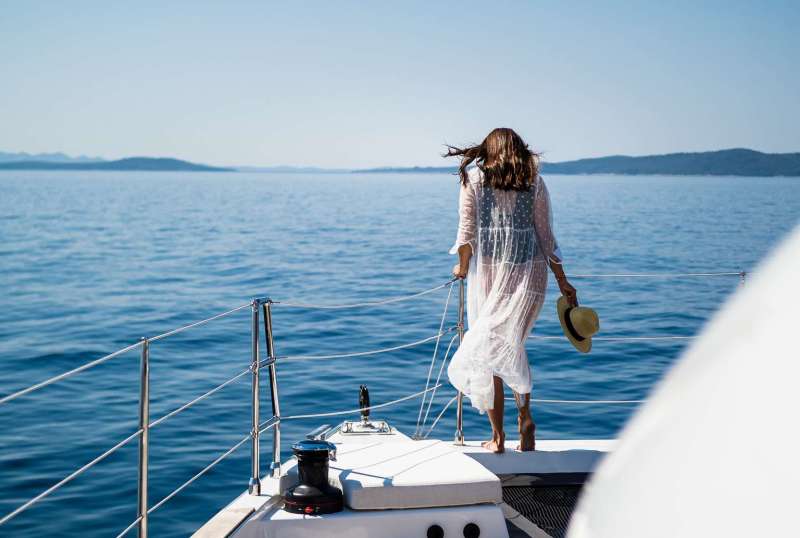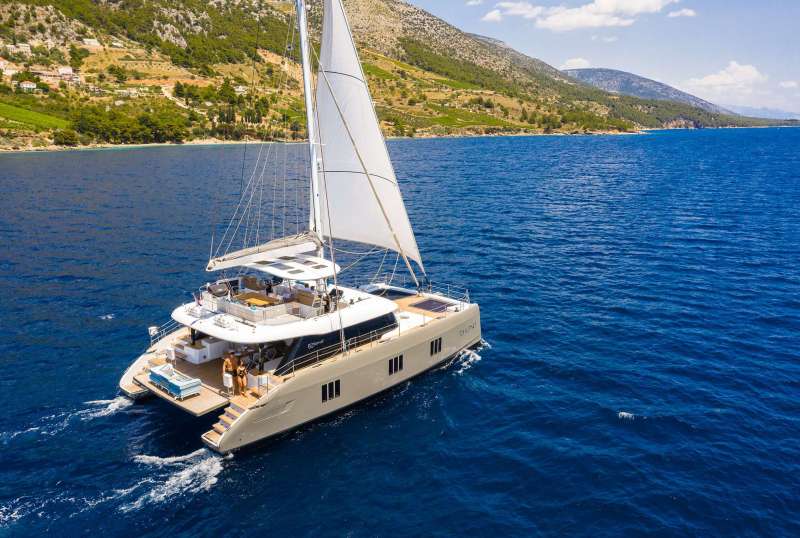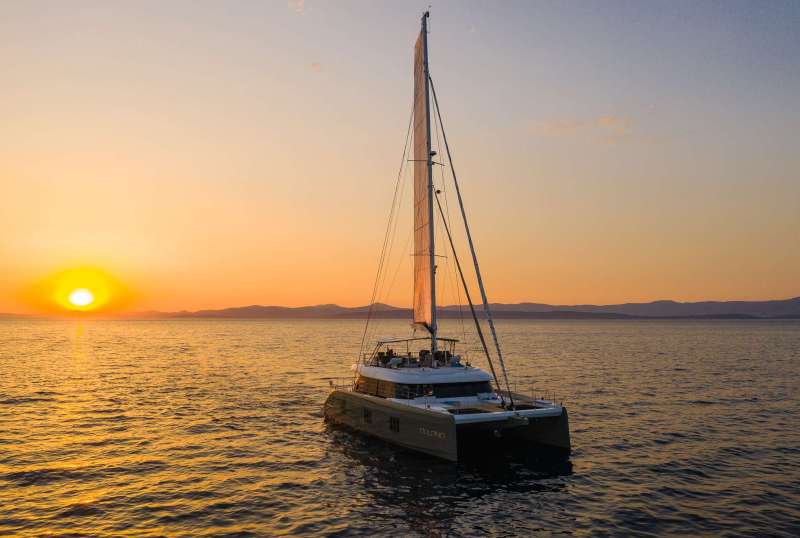 VULPINO
From €34,000/week
4 cabins
60 ft
Sunreef Yachts
8 guests
Built: 2020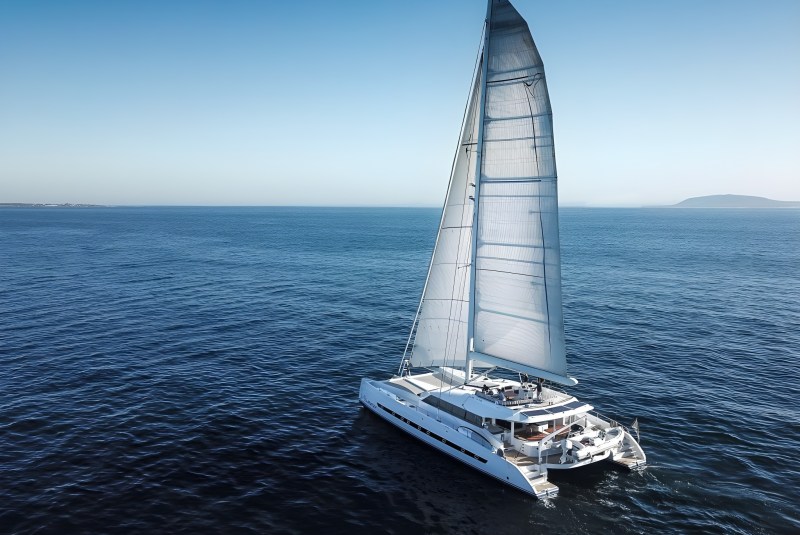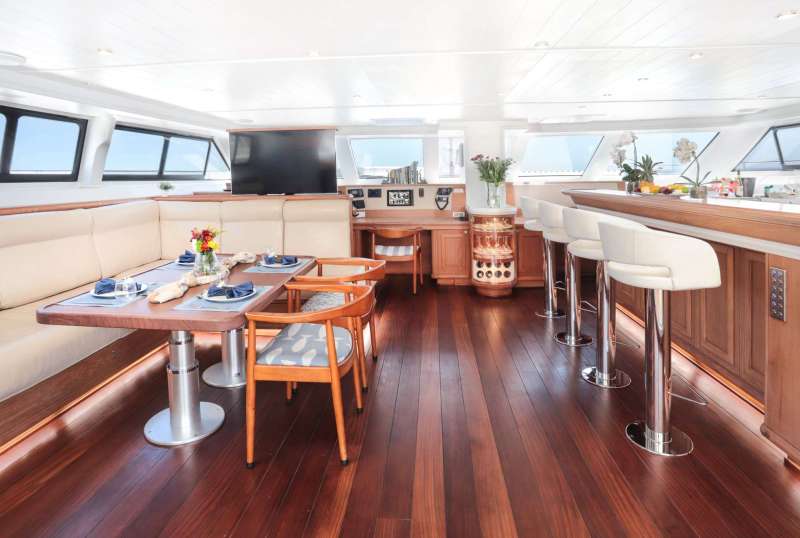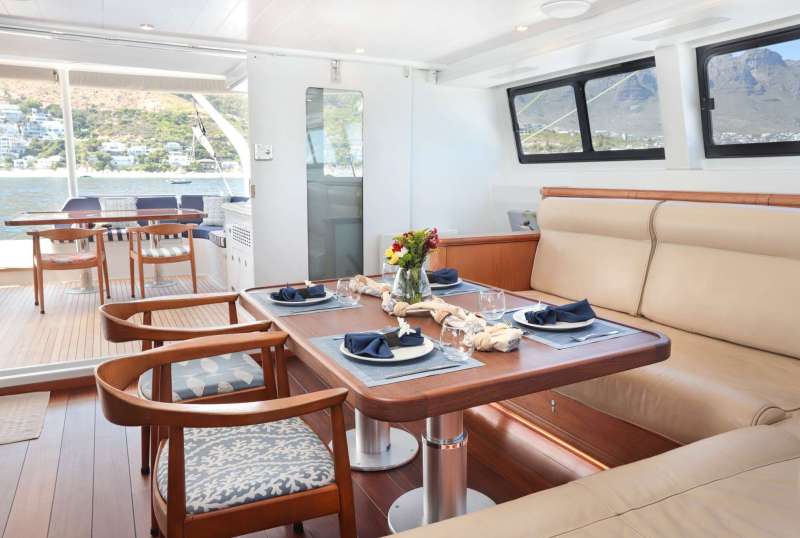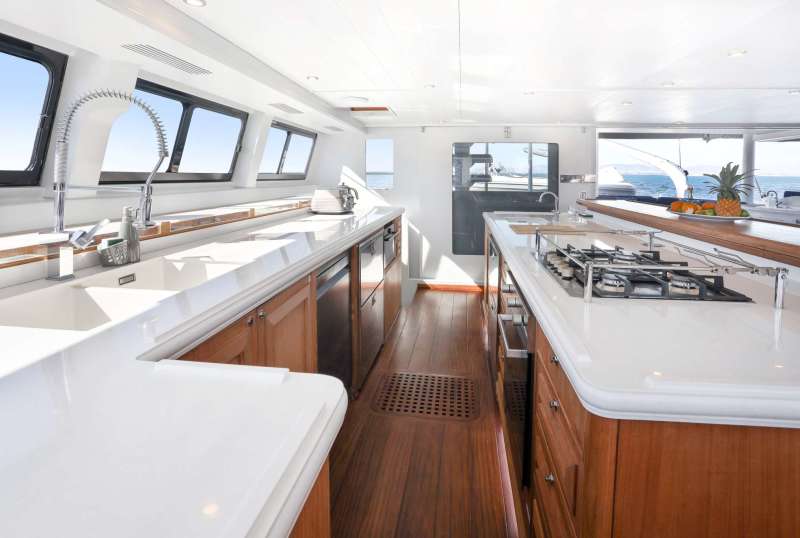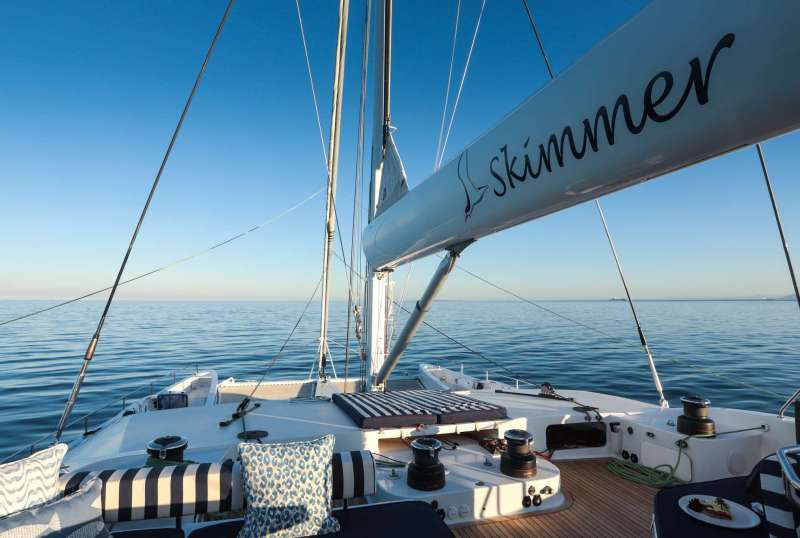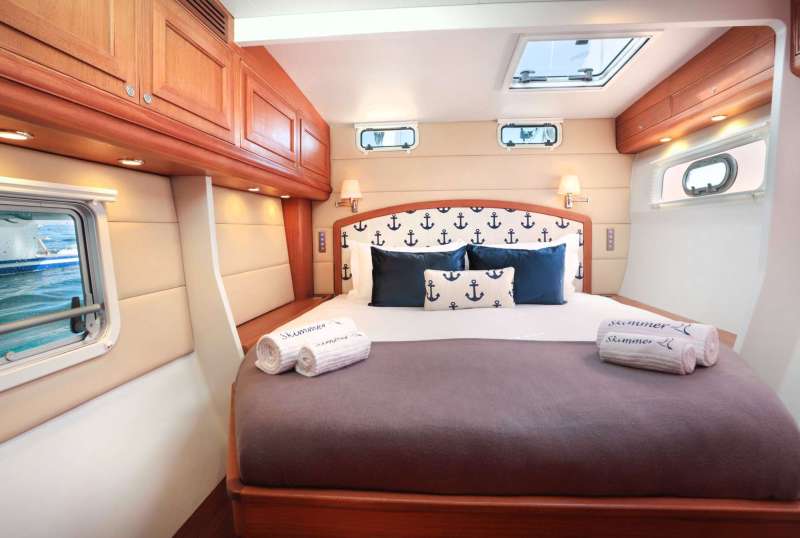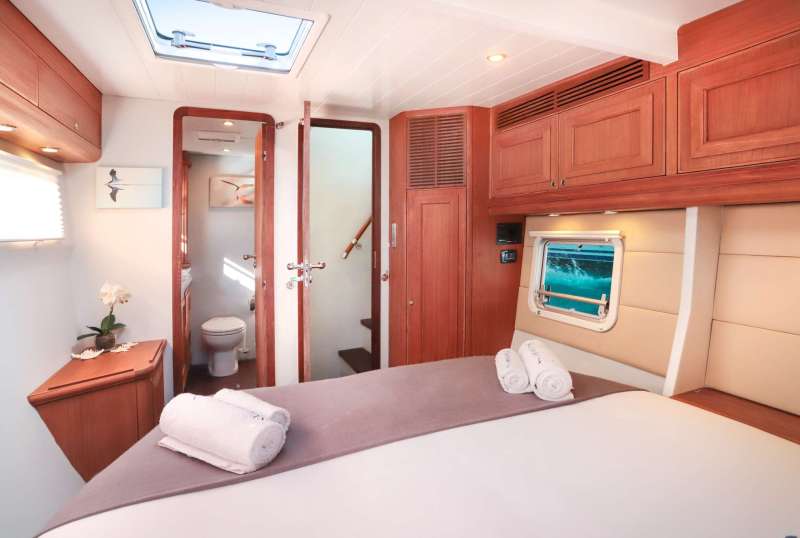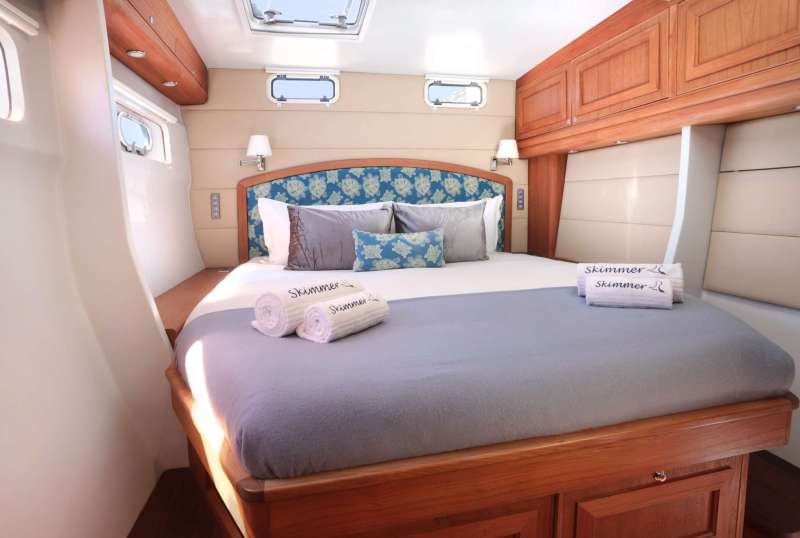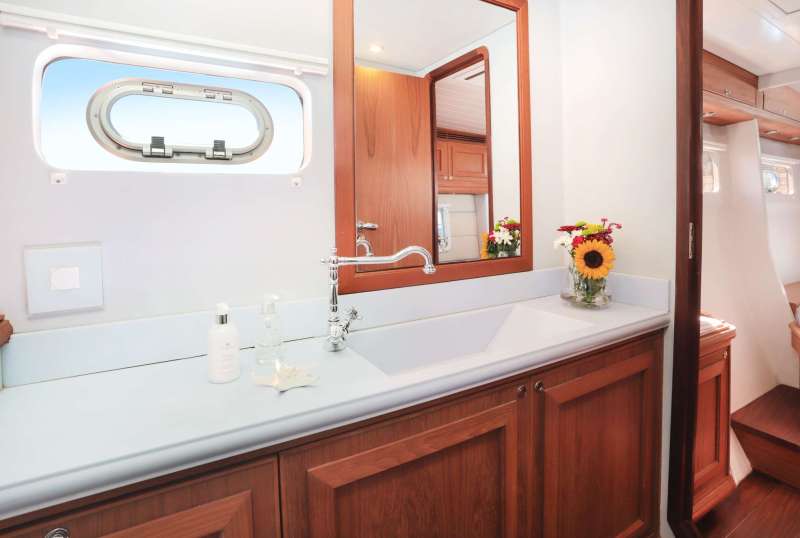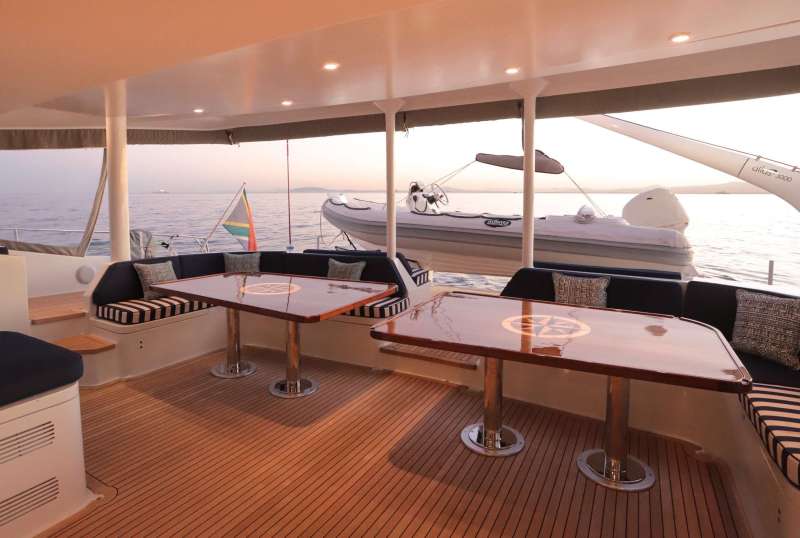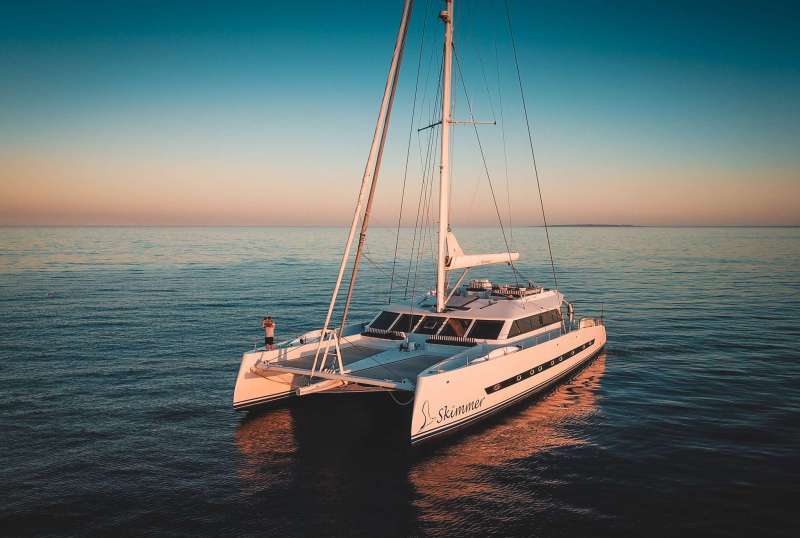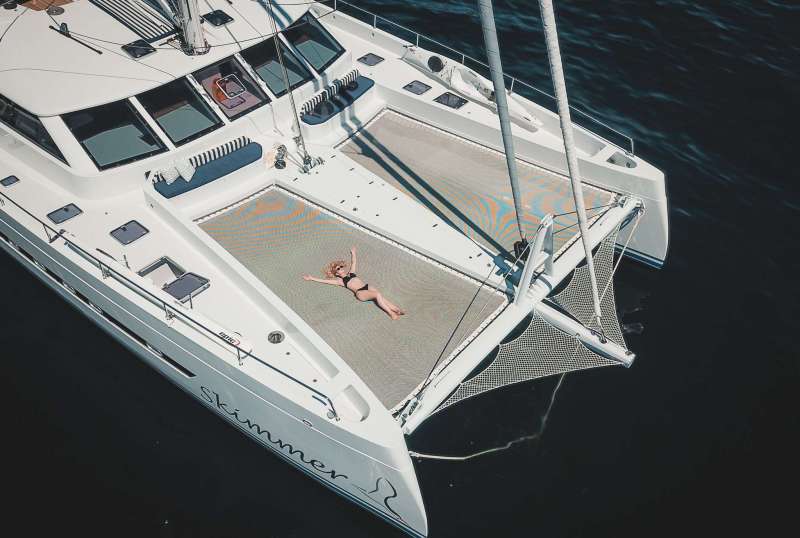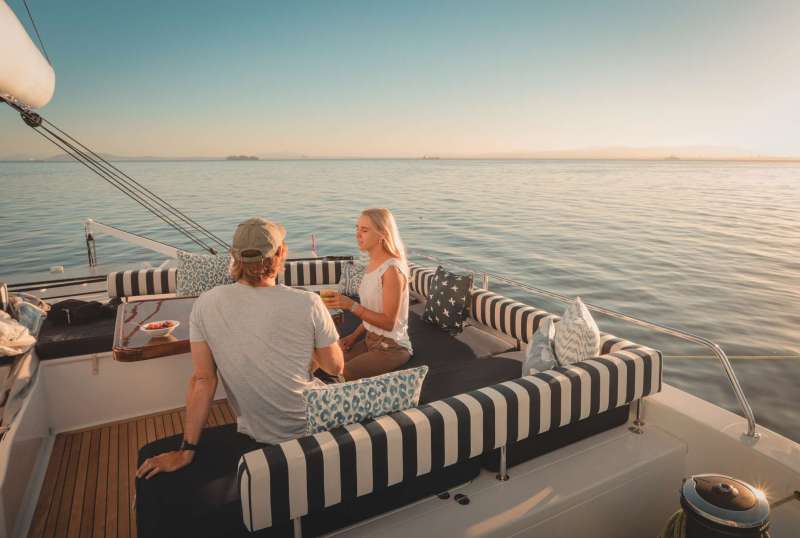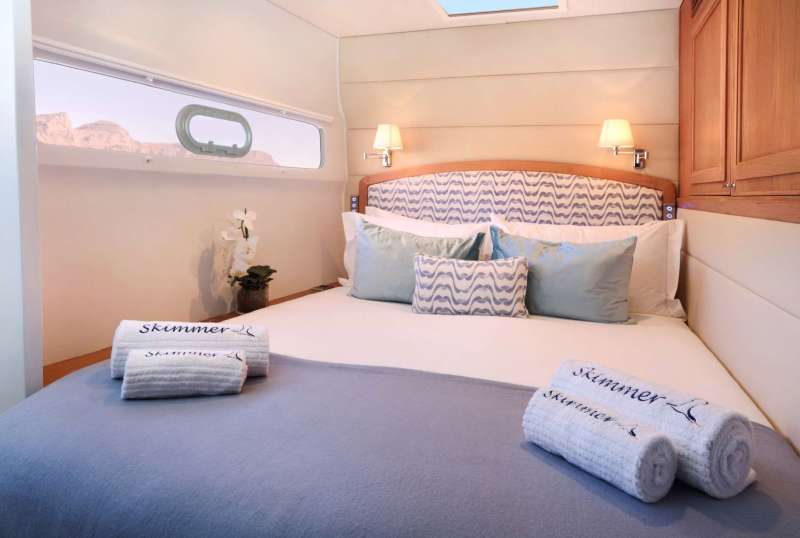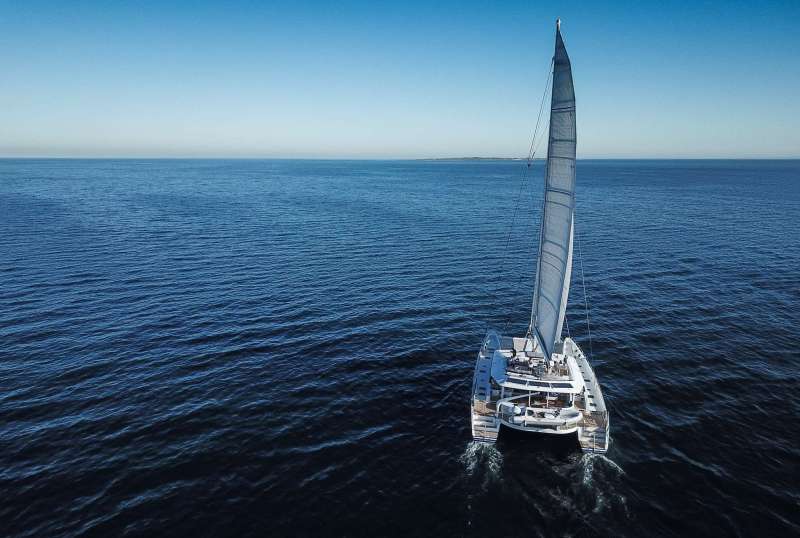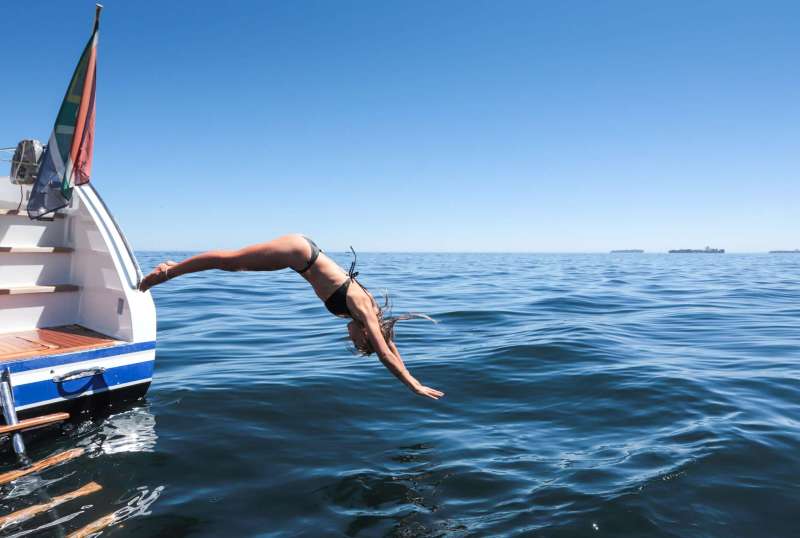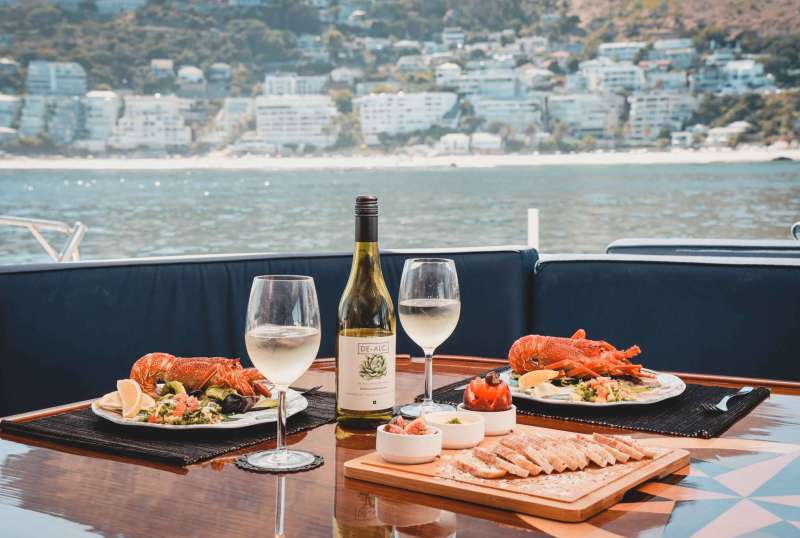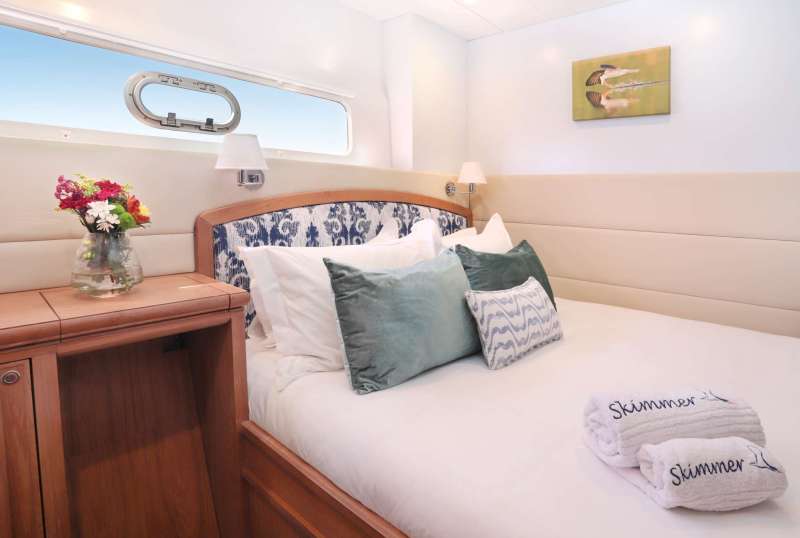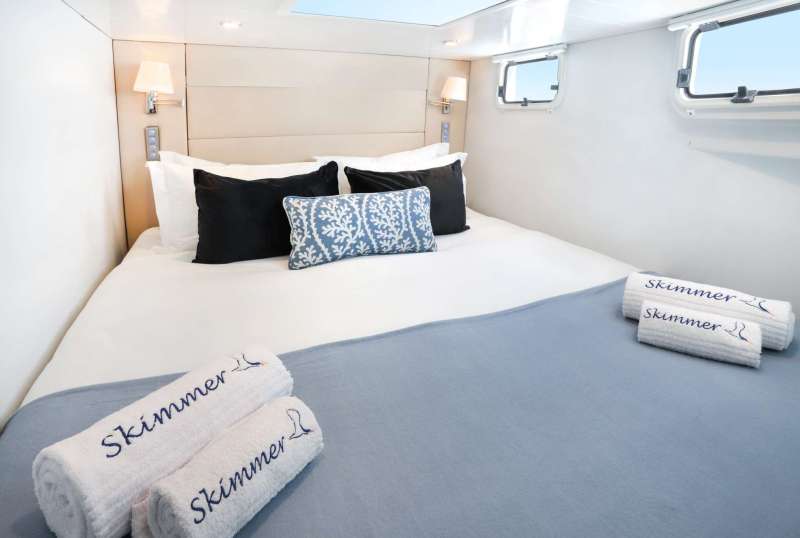 SKIMMER
From €31,000/week
5 cabins
75 ft
Two Oceans
10 guests
Built: 2016
35 US Gall/Hr